Covid-19
Belgium


3,125 km2


Flemish Region




Bruges




Carl Decaluwe



West Flanders (Dutch: West Flemish: West Vloandern; French: (Province de) Flandre-Occidentale; German: Westflandern) is the most western province of the Flemish Region, also named Flanders, in Belgium. It borders (clockwise from the North) on the Netherlands, the Flemish province of East Flanders (Oost-Vlaanderen) and the Walloon province of Hainaut (Henegouwen) in Belgium, on France, and the North Sea. Its capital is Bruges (Brugge). Other important cities are Kortrijk in the south and Ostend along the coastline, Roeselare and Ypres. The province has an area of 3,125 km² which is divided into eight administrative districts (arrondissementen) containing 64 municipalities.
The whole Belgian North Sea coast, an important tourism destination, lies in West Flanders. A tram line runs the length of the coast, from De Panne on the French border to Knokke-Heist on the Dutch frontier.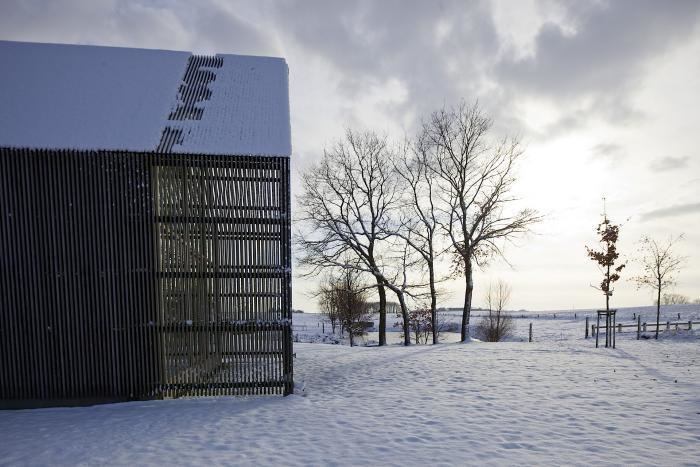 West Flanders consists of the North Sea coast, followed by a very flat polder landscape. Only in the south are some small hills, with the Kemmelberg (159 m) being the highest point in the province. The Leie and IJzer are the main rivers. West Flanders is the only Belgian province that borders both France and The Netherlands.
West Flanders Wikipedia
(,)http://www.remodelista.com/files/styles/733_0s/public/img/sub/uimg/01-2013/700_remodelista-belgian-barnhouse-winter-05.jpg(,)http://www.remodelista.com/files/styles/733_0s/public/img/sub/uimg/01-2013/700_remodelista-belgian-barnhouse-winter-12.jpg(,)http://media-cache-ak0.pinimg.com/736x/8c/bc/bc/8cbcbcd96072cf1022f7c49c6bcee96e.jpg(,)http://ecx.images-amazon.com/images/I/412KzLEL%252BwL.jpg(,)http://cache2.asset-cache.net/gc/140511582-belgium-west-flanders-the-beach-north-of-gettyimages.jpg%3Fv%3D1%26c%3DIWSAsset%26k%3D2%26d%3D4GnSElLWBB%252Fp%252BGOA%252F7fIJxVdXEYOY7WrUgaE%252FWizX3s%253D(,)http://imgc.allpostersimages.com/images/P-473-488-90/39/3999/6N9WF00Z/posters/panoramic-images-buildings-at-the-waterfront-rozenhoedkaai-bruges-west-flanders-belgium.jpg(,)http://cache4.asset-cache.net/gc/515921963-looking-out-over-damme-west-flanders-belgium-gettyimages.jpg%3Fv%3D1%26c%3DIWSAsset%26k%3D2%26d%3DQIU2%252Fb0KjNKd%252F9QmVuRUK0B2b%252BXca3p2SDZIOQWpbxIVCIN5xVQvT341inY4sp47
(,)http://www.food-port.eu/sites/default/files/IMG_6860.jpg(,)http://cdn4.vtourist.com/19/4556343-Grootseminarie_BruggeBruggeWest_FlandersBelgium_Brugge.jpg(,)http://www.food-port.eu/sites/default/files/imagecache/Large/news/images/IMG_4796.JPG(,)http://www.food-port.eu/sites/default/files/imagecache/Large/news/images/image021.jpg(,)http://www.food-port.eu/sites/default/files/imagecache/Large/news/images/image025.jpg(,)http://www.food-port.eu/sites/default/files/imagecache/Large/news/images/image070.jpg(,)http://www.food-port.eu/sites/default/files/imagecache/Large/news/images/image077.jpg(,)http://www.food-port.eu/sites/default/files/imagecache/Large/news/images/image080.jpg(,)http://www.food-port.eu/sites/default/files/imagecache/Large/news/images/image091.jpg(,)http://www.food-port.eu/sites/default/files/imagecache/Large/news/images/image109.jpg(,)http://www.food-port.eu/sites/default/files/imagecache/Large/news/images/image122.jpg(,)http://www.food-port.eu/sites/default/files/imagecache/Large/news/images/image010.jpg(,)http://www.food-port.eu/sites/default/files/imagecache/Large/news/images/image233.jpg