Born

9 March 1892, Knole House,

Kent

, England (

1892-03-09

)

Occupation

Novelist, poet, gardener

Books




Similar People

Died

2 June 1962 (aged 70) Sissinghurst Castle, Kent, England
Vita sackville west reads from her poem the land
Victoria Mary Sackville-West, Lady Nicolson, CH (9 March 1892 – 2 June 1962), usually known as Vita Sackville-West, was an English poet, novelist, and garden designer. A successful and prolific novelist, poet, and journalist - she was twice awarded the Hawthornden Prize for Imaginative Literature: in 1927 for her pastoral epic, The Land, and in 1933 for her Collected Poems - today she is remembered for the celebrated garden at Sissinghurst she created with her diplomat husband, Sir Harold Nicolson. She is also remembered as the inspiration for the androgynous protagonist of the historical romp Orlando: A Biography, by her famous friend and admirer, Virginia Woolf, with whom she had a decade-long affair.
Contents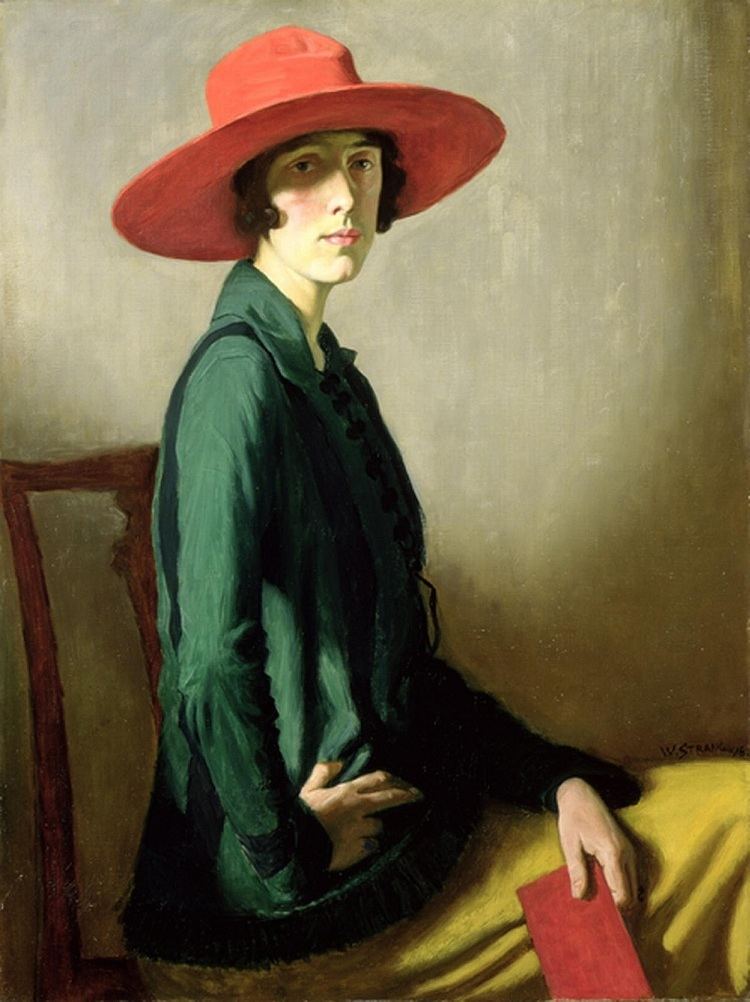 Literature life gardens the influence of vita sackville west
Early life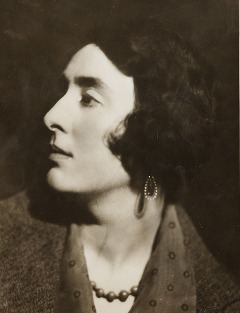 Victoria Sackville-West (known as "Vita") was born at Knole House near Sevenoaks, Kent, the only child of Victoria Sackville-West and Lionel Edward Sackville-West, 3rd Baron Sackville, who were cousins. Her mother was the illegitimate daughter of Lionel Sackville-West, 2nd Baron Sackville and a Spanish dancer, Josefa de Oliva (née Durán y Ortega), known as Pepita. Christened Victoria Mary Sackville-West, the girl was known as "Vita" throughout her life to distinguish her from her mother.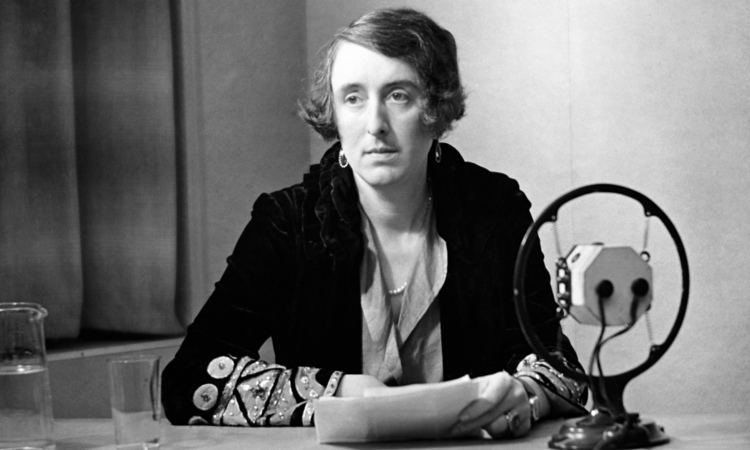 The usual English aristocratic inheritance customs were followed by the Sackville-West family, which prevented Vita from inheriting Knole on the death of her father. The house followed the title, and was bequeathed instead by her father to his nephew Charles, who became the 4th Baron.
First loves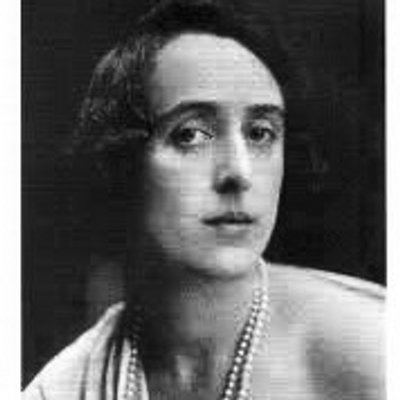 Vita's first close friend was Rosamund Grosvenor (5 September 1888 – 30 June 1944), who was four years her senior. Rosamund was the daughter of Algernon Henry Grosvenor (1864–1907), and the granddaughter of Robert Grosvenor, 1st Baron Ebury. Vita met Rosamund at Miss Woolf's school in 1899, when Rosamund had been invited to cheer Vita up while her father was fighting in the Second Boer War. Rosamund and Vita later shared a governess for their morning lessons. As they grew up together, Vita fell in love with Rosamund, whom she called 'Roddie' or 'Rose' or 'the Rubens lady'. Rosamund, in turn, was besotted with Vita. "Oh, I dare say I realized vaguely that I had no business to sleep with Rosamund, and I should certainly never have allowed anyone to find it out," she admits in her journal, but she saw no real conflict: "I really was innocent."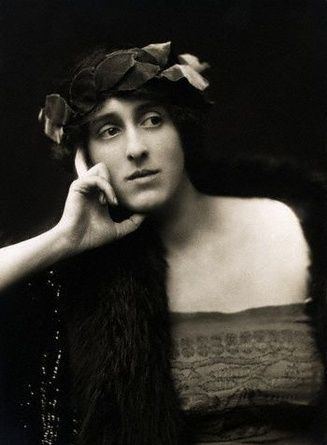 Lady Sackville, Vita's mother, invited Rosamund to visit the family at their villa in Monte Carlo; Rosamund also stayed with Vita at Knole House, at Rue Lafitte, and at Sluie. During the Monte Carlo visit, Vita wrote in her diary, "I love her so much." Upon Rosamund's departure, Vita wrote, "Strange how little I minded [her leaving]; she has no personality, that's why." Their secret relationship ended in 1913 when Vita married. Rosamund died in London in 1944 during a German V1 rocket raid.
Sackville-West was more deeply involved with Violet Trefusis, daughter of the Hon. George Keppel and his wife, Alice Keppel, a mistress of King Edward VII. They first met when Vita Sackville-West was 12 and Violet was 10, and attended school together for a number of years. The relationship began when they were both in their teens and strongly influenced them for years. Both later married and became writers. In 1913, during a visit to Spain, Sackville-West visited a Romany camp and was enchanted by what she saw, writing "God, how happy and free I feel!". During this time, Sackville-West was courted on and off by a young diplomat Harold Nicolson whom she found to be a secretive character as Nicolson often found himself craving anonymous sexual encounters with men.
A diplomat's wife
In 1913, at age 21, Vita married the 27-year-old writer and politician Harold George Nicolson (21 November 1886 – 1 May 1968) in the private chapel at Knole. Nicknamed Hadji, or pilgrim, by his father, he was the third son of British diplomat Arthur Nicolson, 1st Baron Carnock (1849–1928). Sackville-West's parents were opposed to the marriage under the grounds that Nicloson had an annual income of £250 as he was the third secretary at the British Embassy in Constantinople and his father had been made a peer only under Queen Victoria while another of Sackville-West's suitors, Lord Granby had an annual income of £100,000 pounds, owned vast acres of land and was heir to an old title, the Duchy of Rutland. The couple had an open marriage. Both Sackville-West and her husband had same-sex relationships before and during their marriage, as did some of the people in the Bloomsbury Group of writers and artists, with many of whom they had connections. Writing in the third person Sackville-West wrote in her early years of her marriage she "never knew the physical passion she had felt for Rosamund, she didn't really miss it either". Sackville-West saw herself as psychologically divided into two: one side of her personality was feminine, soft, submissive and attracted to men while the other side was masculine, hard, aggressive and attracted to women. Following the pattern of his father's career, Harold Nicholson was at different times a diplomat, journalist, broadcaster, Member of Parliament, and author of biographies and novels. The couple lived from 1912 to 1914 in Cihangir, a suburb of Constantinople (now Istanbul), the capital of the Ottoman Empire. Sackville-West loved Constantinople, writing a poem to celebrate the city that read: "She has an early morning all her own/A blending of mist and sea and sun/Into an indistinguishable one". However, the duties of a diplomat's wife did not appeal to her and only during her time in the Ottoman Empire did she accept with good grace playing the part of a "correct and adoring wife of the brilliant young diplomat" as she sarcastically later wrote. After returning to England in the summer of 1914 to ensure that a pregnant Sackville-West would give birth in a British hospital, the couple bought Long Barn in Kent, where they lived from 1915 to 1930. The British declaration of war on the Ottoman Empire in November 1914 following Ottoman naval attacks on Russia precluded a return to Constantinople. They employed the architect Edwin Lutyens to make many improvements to the house. The couple had two children: Nigel (1917–2004), who became a well-known editor, politician, and writer, and Benedict (1914–1978), an art historian. At Christmas 1917, Nicolson had to tell his wife that he contracted a venereal disease following one of his anonymous sexual encounters with either a man he met at a party that spring whose name he could not remember or a servant at the Knebworth estate and he probably passed it along to her, though subsequent medical tests established he did not.
After receiving letters from Violet Keppel from Paris assuring her she only had feelings for her, Sackville-West had almost fainted when she read an announcement in a newspaper of Violet's engagement to Major Denys Trefusis. Sackville-West's response was to travel to Paris to see Keppel, taking her to the Hotel Roosevelt where she wrote in her diary: "I treated savagely, I made love to her, I had her, I didn't care, I only wanted to hurt Denys". Keppel had used the engagement as a way of eliciting the response from Sackville-West she had wanted, and the next day Major Trefusis "almost turned white" when he discovered his fiancee and Sackville-West together in bed, a discovery that came as a great shock as he believed the two were just friends, and had apparently believed that women were incapable of falling in love with one another. That night, Sackville-West had dinner alone at the Ritz while Keppel watched her lovingly from the window in her room at an adjoining hotel while Denys Trefusis laid on the bed crying. Under strong pressure from her mother Alice Keppel, a deeply depressed and suicidal Keppel did marry Major Trefusis, though she made it clear that she did not love him. Sackville-West called the marriage her greatest failure as she made a plan for Keppel to escape with her to avoid marrying Trefusis, but was too cowardly to carry it out, later writing "I sat quite dazed in my room holding my watch in my hand and watching the hands tick past the hour of Violet's wedding. All the time, I knew, she was expecting a prearranged message from me, which I never sent".
Sackville-West and Trefusis eloped several times from 1918 on, mostly to France. While there Sackville-West dressed as a man when they went out together. The affair ended badly. The mothers of both women, Lady Sackville and Mrs. Keppel, joined forces to sabotage the relationship and force both women back to their husbands. Both women were deeply interested in Spain, especially the Spanish Romany, with Trefusis writing to Sackville-West that they should go to Spain to show "you my pupil, I as your cicerone...I will show eyes of black velvet...the sevillana, the fandango, undulating bodies, throbbing castanets". In another letter, Trefusis wrote of her wish to live forever in Spain with Sackville-West, "a world of sun and love, and singing, and dancing". Trefusis sought to appeal to Sackville-West's fascination with the Romany people by telling her that she was turning into a "Gypsy", writing: "They said, this evening after you gone, that you were like a dazzling Gypsy. A Gypsy potentate, a sovereign-what you will, but still a Gypsy". Trefusis and Sackville-West both used Romany phrases to express intensely held feelings such as man camelo tuti ("I can't live without you"), nonero jeli ("our love"), and sartute loude gayeres ("escape with you"). Both families were concerned that the women were creating scandal. In a letter to Nicolson dated 1 June 1919 explaining why she would not leave Trefusis, Sackville-West wrote:
"I never ought to marry you or anybody else; I ought just to have lived with you for as long as you wanted me...I ought never to have married until I was thirty. I really think that is the best solution for people like me. Women ought to have the freedom the same as men when they are young. It's a rotten and ridiculous system at present, it's simply cheating one of one's youth. It was all right for the Victorians. But this generation is disregarding, and next will have disregarded, the chrysalis."
At another point, Sackville-West wrote to Nicolson "if wasn't for you, I would go off with V[iolet]." Trefusis continued to pursue Sackville-West to great lengths until Sackville-West's affairs with other women finally took their toll. In November 1919, while staying at Monte Carlo, Sackville-West wrote in her diary that she was "down on" herself with "serious thoughts" of suicide as she believed that Nicolson "would be happier without" her in the world. The two women apparently made a bond to remain faithful to one another, meaning that although both were married, neither could engage in sexual relations with her own husband. Sackville-West, who already had two children by Nicholson, was prompted to end the affair when she heard allegations that Trefusis had been involved sexually with her own husband, indicating that she had broken their bond. When she decided to end the affair with Trefusis, Sackville-West again contemplated suicide, writing in her diary that she "hated myself to the extent of thinking I better vanish" from the world forever. Despite the rift, the two women were devoted to one another, and deeply in love. They continued to have occasional liaisons for a number of years afterwards, but never rekindled the affair.
Portrait of a Marriage
In the early 1920s Sackville-West wrote a memoir, not published until 1973, under the title Portrait of a Marriage, of her relationships, in which she sought to explain both why she had chosen to stay with Nicolson after all, and why she had fallen in love with Trefusis in the first place. In Portrait of a Marriage, Sackville-West, using metaphors from nature, presents her account as truthful and honest while at same time calling her life a "bog" and a "swamp", suggesting that her personal life was naturally unappealing and unpleasant. Sackville-West stated that she wanted to explain her sexuality, which she presented as being at the core of her personality, as in the future "it will be recognized that many more people of my type do exist than under the present-day system of hypocrisy is commonly admitted". Reflecting a certain ambivalence about her sexuality, Sackville-West presented her sexual desires for Trefusis as both "deviant" and "natural", as if she herself was uncertain of whether her sexuality was normal or not, though the American scholar Geogria Johnston has argued that Sackville-West's confusion on this point was due to her wish to have this memoir published one day. In this regard, Sackville-West wrote of her deep desire and love for Trefusis while at same time declaring her "shame" about this "duality with which I was too weak and too self-indulgent to struggle". At various times, Sackville-West called herself a "pariah" with a "perverted nature" and "unnatural" " feelings for Trefusis, who was portrayed as a tempting if degrading object of her desire.
Sackville-West called for a "spirit of candor" in society that would allow for tolerance of gay and bisexual people as an "inevitable evil". Much influenced by the theories promoted by sexologists like Magnus Hirschfeld, Edward Carpenter, Richard von Krafft-Ebing, Havelock Ellis and Sigmund Freud, Sackville-West presented her sexuality as abnormal and wrong and due to some psychological flaw she was born with, portraying heterosexuality as the norm that she wanted, but failed to live up to. Several times, Sackville-West stated that she wrote Portrait of a Marriage for scientific purposes so people would be able to understand bisexual people, which would thus allow her, despite her self-condemnation, to present her sexuality as in some way normal. Several of the sexologists Sackville-West cited, most notably Carpenter and Ellis, had argued that homosexuality and bisexuality were in fact normal, and despite her condemning herself, her use of a "scientific" approach backed up with quotes from Ellis and Carpenter allowed her to present her bisexuality as implicitly normal. Writing in the third person, Sackville-West declared "she regrets that the person Harold married wasn't entirely and wholly what he had thought of her, and that the person who loves and owns Violet isn't a second person, because each suits each other". Sackville-West presented her sexuality as part of the personality she had been born with, portraying herself as an accursed woman who should be the object of sympathy, not condemnation. Even in 1973, when her son Nigel Nicolson published Portrait of a Marriage, he was uncertain if he was going to be charged with obscenity or not, going to considerable lengths to stress the legitimacy of a love for a person of the same sex in his introduction. Despite portraying herself as some way "deviant" because of her feelings for women, Sackville-West also wrote in Portrait of a Marriage of the discovery and acceptance of her bisexuality as a teenager as the joyous "liberation of half my personality", suggesting that she did not really see herself as a woman with "deviant" sexuality, as this statement contradicted what she had written at the beginning of the book about her "perverted" sexuality. Johnson wrote that Sackville-West, in presenting the lesbian side of herself in terms that depicted Trefusis as evil and Nicolson as good, was the only way possible at the time to express this side of her personality, writing "even if annihilating herself seemed the only way she could present any type of acceptable self."
Life after Trefusis
In December 1922, Sackville-West first met Virginia Woolf at a dinner party in London. Interested in each other's work, Sackville-West lent Woolf a copy of her recently published family history Knole and the Sackvilles tracing her family's history from the 13th to the 20th centuries, delighting Woolf as she wrote to her husband: "There is nothing more I enjoy than family histories, so I am falling upon Knole the first moment I get". Though Sackville-West came from an aristocratic family that was far richer than the middle class Woolf's family, both women bonded over having similar childhoods as both had been largely confined to their homes during their childhoods. Both women had difficult, if loving parents and had been emotionally abandoned during their childhoods. Sackville-West's parents had effectively separated when she was a child (divorce was extremely difficult to obtain in Britain until 1967) and the mother who raised her after the break-up was an infantile and immature woman, while Woolf's mother had died when she was thirteen; her father was so consumed with grief that he was unable to relate emotionally to his children. Neither Woolf's father nor Sackville-West's mother had given their daughters the love they craved as they were growing up, an aspect of their childhoods that both women noted. Woolf knew about Sackville-West's relationship with Trefusis, which impressed her as she regarded Sackville-West as a bold free spirit prepared to love whomever she felt attracted to.
Sackveille-West's novel Challenge also bears witness to her affair with Trefusis: Sackville-West and Trefusis had started writing this book as a collaborative endeavour, and the male character's name, Julian, had been Sackville-West's nickname when passing as a man. Challenge is a roman à clef with the character of Julian being only a male version of Sackville-West and Eve, the woman he desires so passionately is Trefusis. Notably, Sackville-West in Challenge defends Trefusis against several of the insults Nicolson had applied to her in his letters to her; for example Nicolson often called Trefussis a "swine" and a "pig", and in the book Julian goes out of his way to say that Eve is neither a swine nor a pig. In the book, Julian says that "Eve is not a 'little swine', she just has the weaknesses and faults of femininity carried to the 9th degree, but is also redeemed by a self-sacrifice, which is very feminine". Reflecting her obsession with the Romany people, Eve is portrayed as a seductive Romany woman with an "insinuating femininity" that Julian cannot resist, calling him away from his political mission of winning independence on a fictional Greek island during the Greek war of independence. Nicolson wrote in a letter to his wife: "Don't please dedicate it to Violet, it would kill me if you did". When Challenge was published in 1924, the dedication was written in Romany reading: "This book is yours, honored witch. If you read it, you will find your tormented soul changed and free". Throughout their relationship, Trefusis was given to threatening suicide if Sackville-West left her, a character trait shared by Eve, who finally attempts to drown herself in the sea while Julian tries to come to her rescue. As Eve changes her mind about taking her life and tries to swim ashore as Julian swims out to her, it is too late and she is swept away by the tide to drown. The book's ending reflected Sackville-West's guilt about breaking her relationship with Trefusis. Her mother, Lady Sackville, found the portrayal obvious enough to refuse to allow publication of the novel in England; but Vita's son Nigel Nicolson (1973, p. 194) praises his mother: "She fought for the right to love, men and women, rejecting the conventions that marriage demands exclusive love, and that women should love only men, and men only women. For this she was prepared to give up everything… How could she regret that the knowledge of it should now reach the ears of a new generation, one so infinitely more compassionate than her own?"
Sackville-West was fascinated with and often wrote about the Roma people (better known as Gypsies-a term the Roma find disparaging). As the British scholar Kirstie Blair noted, for her: "...Gypsies represent liberation, excitement, danger and the free expression of sexuality". In particular, the Roma women, especially Spanish Romany women, served as a symbol for lesbianism in her writings. Like many other women writers in this period, for Sackville-West, the Romany represented a social element both familiar and strange; a people perceived and admired as flamboyant romantics while at the same time viewed and hated as shifty, dishonest types; a rootless people who belonged nowhere yet could be found everywhere in Europe, serving as a symbol for a sort of unconventional femininity. The picture Sackville-West, who liked to dress as a Spanish "Gypsy" at parties, held of the Romany was much influenced by "Orientalism", as the Romany were believed to have originated from India; but the idea of a people who belonged nowhere, existing outside of the values of "civilization", held genuine appeal to her as it offered up the possibility of gender roles different from those held in the West. Sackville-West was English, but she invented Romany ancestry for herself on the Spanish side of her family, explaining her bohemian behavior as due to her alleged "Gypsy" descent.
Time in Persia
From 1925 to 1927, Nicolson lived in Tehran where Sackville-West went to often visit him. Sackville-West's book A Passenger to Tehran recounts her time in Iran. Sackville-West disliked Tehran, a city without running water or electricity, which she called a "squalid city of bad roads, rubbish heaps and a few pretentious buildings and mean houses on the verge of collapse". Nicolson and Sackville-West were present at the lavish coronation of Rezā Shāh, in Tehran, Persia (now Iran). Sackville-West called Rezā Khan "...an alarming man, six feet four in height, with a sullen manner, a huge nose, grizzled hair and a brutal jowl." Sackville-West become involved in planning the coronation of Rezā Khan, and got to know the six-year old Crown Prince Mohammad Reza fairly well. She noted how the Persian court were obsessed with attempting to ensure the coronation was up to European standards and remarked "there was no point, however humble, on which they would not consult their British friends". Much to her amusement, Sackville-West was asked by one Persian minister what a "Rougedragon Poursuivant" was, believing it was a type of animal. Observing the coronation of Rezā Khan upon the Peacock Throne, Sackville-West referred to the Shia clergymen as a "bevy of bearded old men in long robes and turbans" who appeared like the "baleful chorus of a Greek play". Despite her disdain for the Persian monarchy as "absurd", Sackville-West found the coronation of Rezā Khan's son, Mohammad Reza as the Crown Prince captivating as she found herself craning her neck to see Mohammad Reza enter the hall where his father sat upon the Peacock Throne. In her account of her visit to the former capital of Isfahan, Sackville-West's repeated use of the word "we" is misleading as it suggests that only Nicolson accompanied her to Isfahan, when in fact, Raymond Mortimer, her husband's lover also traveled in the same car with them.
Love with Virginia Woolf
The affair for which Sackville-West is most remembered was in the late 1920s with the prominent writer Virginia Woolf. The relationship began in 1925, ended in 1935, and was at its height between 1925-28. The American scholar Louise DeSalvo wrote that the ten years between 1925-35 were the artistic peak of both women's careers as the two had a positive influence on one another as "...neither had ever written so much so well, and neither would ever again reach this peak of accomplishment".
Leonard Woolf wrote about Sackville-West, who, as an aristocrat, came from a very different world than he and his wife : "She [Sackville-West] belonged indeed to a world which was completely different from ours, and the long line of Sackvilles, Dorsets, Da La Warrs and Knole with its 365 rooms had put into her mind and heart an ingredient which was alien to us and at first made intimacy difficult". While Sackville-West was visiting Nicholson in Tehran, Woolf wrote to her: "Then there's my character (you see how egoistical I am, for I only answer questions that are about myself), I agree with the lack of jolly vulgarity. But then think about how I was brought up! No school, mooning about alone among my father's books, never a chance to pick up all that goes on in the schools-throwing balls: ragging: slang: vulgarity: scenes: jealousies: only rages with my half brothers and being walked off my legs round the Serpentine by my father". In her reply, Sackville-West wrote: "But indeed, my upbringing wasn't so different from yours: I move about too, at Knole mostly, and haven't had a brother or sister to knock the corners off me. And I never went to school. If I am jolly and vulgar, you can cry quits on another count, for you have that interest in humanity which I can never manage-at least I have the interest, but not the diabolical skill in its practice which is yours. As I get older...I get more and more disagreeably solitary". Besides for having similar childhoods, both women had grown up with a profound sense of the weight of English history as Woolf's father Sir Leslie Stephen had been a leading contributor to The Dictionary of National Biography while Sackville-West had grown up at Knole House, one of the grand country houses of England. Likewise, Sackville-West had felt torn between her Spanish heritage which contrasted with the English grandeur she had been brought up in at Knole House while Woolf felt torn between the "sobriety" of her father's family vs. the "flamboyance" of her mother's family.
Woolf wrote about meeting Sackville-West in 1925:
"Vita shines in the grocer's shop in Sevenoaks...pink growing, grape clustered, pearl hung...There is her maturity and full-breastedness; her being so much full in sail on the high tides, where I am coasting down backwaters; her capacity I mean to take the floor in any company, to represent her country, to visit Chatsworth, to control silver, servants, chow dogs, her motherhood...her in short being (what I have never been) a real woman".
Sackville-West greatly admired Woolf's writings, declaring in a 1925 letter:
"My darling, last night I went to bed early and read Mrs. Dalloway-It was a very curious sensation: I thought you were in the room...I was very unhappy because I had a row with my mother and very happy because of you; so it felt like being two different people at the same time...I felt quite light, as though I was falling through my bed, like when one has a high fever. Today I am quite solid again and my boots are quite muddy. They weigh me down. Yet I am not solid as usual-not quite an oaf-because there is at the back of my mind all the time...a glow, a sort of nebula, which only when I examine it hardens into a shape; as soon as I think of something else it dissolves again, remaining there like the sun through a fog and I have to reach out again, to take it into my hands & feel its contours: then it hardens, "Virginia is coming on Saturday!".
Sackville-West considered Woolf to be the better writer, telling Woolf in one letter: "I contrast my illiterate writing with your scholarly one, and I am ashamed". Though Woolf envied Sackville-West's ability to quickly turn out books compared to her laborious efforts to turn out a novel, she was inclined to agree with this assessment, writing in her diary that A Passenger to Tehran was written too much in haste as "Vita's prose is too fluent". Before going on her second trip to Persia in 1927, a chastened Sackville-West, after receiving several letters from Woolf telling her not to churn out books, wrote to Woolf: "I shall work so hard [on her next book], partly to please you and partly to please myself...I treasure your sudden discourse on literature yesterday morning, a send-off to me, rather like Polonius to Laertes. It is quite true that you have had infinitely more influence on me intellectually than anyone else, and for this alone, I love you...You do like me to write well, don't you? And I do hate writing badly-and having written so badly in the past. But now, like Queen Victoria, I will be good".
Woolf trusted Sackville-West so much that she admitted during a trip to France that she had been molested by her half-brother during her youth, an experience that Woolf normally preferred to avoid mentioning. A somber Sackville-West wrote in her diary: "After dinner, V.[irgina] read me her memoir of Old Bloomsberry and talked a lot about her brother". It was largely due to Sackville-West's encouragement and her role as an amateur therapist that Woolf overcome, at least partially, the damage caused to her self-esteem by the sexual abuse inflicted on her by her half-brothers, allowing her for the first time in her life to have a satisfying erotic relationship as Woolf told Sackville-West that she was the first person who had caused her to orgasm. Woolf, who suffered from spectrophobia, had her mood so improved by Sackville-West that she purchased a mirror during a trip to France with her lover, saying she felt she could look in a mirror for the first time in her life.
Sackville-West constantly sought to improve Woolf's self-esteem, telling her not to think of herself as a sickly semi-reclusive who needed to hide herself from the world, but rather praised her for her health, her liveliness and sense of wit, her intelligence and achievements as a writer. Sackville-West led Woolf to a reappraisal of herself, helping her to develop a more positive self-image, and a sense that her writings were the products of her strengths, rather than her weakness. From the age of 15 on, Woolf had been led to believe by her father's doctor and her father that reading and writing had a deleterious effect on her nerves, and she needed to engage in physical labour like gardening to prevent a total collapse of her nerves, leading Woolf to spend her time obsessively engaging in physical labor. Woolf tended to push herself relentlessly until illness, whether real or imagined, became the only way that she could relax without guilt. Sackville-West was the first to persuade Woolf that her nervous aliments had been misdiagnosed, and she was better to engage in reading and writing to calm her nerves, advice that was taken. Under her influence, Woolf learned to spend her time switching from one form of intellectual activity to another, from writing a novel to a book review to reading a book, instead of spending her time in physical activities that sapped her strength. In 1925, Sackville-West wrote to Woolf: "Why do you give so much of your energies to the manuscripts of other people? You told me in London that you had at least six novels in your head but were being severe with yourself until you should go to Rodmell. Now you are at Rodmell and what of the six novels? Between Ottoline, Gertrude Stein, and bridal parties which cause you to faint, what time is there for Virginia?" Sackville-West tried to persuade Woolf to learn to relax without guilt, telling her she would feel better if she only learned to rest.
To assist Woolf and her husband Leonard with the struggling Hogarth Press, Sackville-West chose the Hogarth Press to be her publisher. Seducers in Ecuador, the first Sackville-West novel to be published by Hogarth did not sell well, selling only 1, 500 copies in its first year, but the next Sackville-West novel to be published by Hogarth, The Edwardians, was a huge success that sold 30, 000 copies in its first six months. Sackville-West's novels helped to put Hogarth into the black, though Woolf did not always appreciate this, writing dismissively in 1933 of Sackville-West's "servant girl" novels. In turn, the financial security provided by Sackville-West's books allowed Woolf to write more experimental novels like The Waves, as before Woolf had to be cautious when Hogarth depended solely upon her own writings for its income. Though Woolf is generally considered today to be the better writer, in the 1920s Sackville-West was viewed by the critics as the more accomplished author and her books outsold Woolf's by a large margin. The extent to which Hogarth depended upon Sackville-West to stay in business was reflected in a letter Woolf sent her on 7 September 1930 saying: "What about your novel and your poems? I ask in no idle curiosity; I look upon you now as the Woolf bread-winner since I am more and more certain that my next novel won't win us even the penny bun".
Sackville-West loved to travel, frequently going to France, Spain and to visit Nicolson in Persia, and these trips were emotionally draining for Woolf, who missed Sackville-West intensely. Woolf's novel To the Lighthouse with its theme of longing for someone who is not there was inspired partly by the frequent absences of Sackville-West. Woolf was inspired by Sackville-West to write one of her most famous novels, Orlando, featuring a protagonist who changes sex over the centuries. This work was described by Sackville-West's son Nigel Nicolson as "the longest and most charming love-letter in literature." Unusually, Woolf documented the moment of the conception of Orlando: she wrote in her diary on 5 October 1927: "And instantly the usual exciting devices enter my mind: a biography beginning in the year 1500 and continuing to the present day, called Orlando: Vita; only with a change about from one sex to the other" (excerpt from her diary published posthumously by her husband Leonard Woolf). Woolf felt she needed Sackville-West's permission to write Orlando, asking in a letter: "But listen, suppose Orlando turns out to be Vita and its all about you and the lusts of your flesh and the lure of your mind...Do you mind, say Yes or No?" Reflecting Sackville-West's interest in the Romany, when Orlando goes to bed as a man and mysteriously wakes up as a woman in Constantinople (which is implied might have been the result of a spell cast by a Romany witch whom he married), it is at a Romany camp in the Balkans that Orlando is first welcomed and accepted as a woman, as the Romany in the novel make no distinctions between the sexes. Ultimately Woolf satirizes Sackville-West's Romany fetish, as Orlando, an English aristocrat, prefers not to live in poverty as part of wandering Romany caravan in the Balkans, because the call of a settled life of the aristocracy at a country house in England proves to too strong for her, just as in real life Sackville-West fantasised about living the nomadic life of a Romany, but in reality preferred the settled life in the English countryside. Orlando, which was intended as a fantasy where the character of Orlando (a stand-in for Sackville-West) inherits an estate not unlike Knole (which Sackville-West would have inherited as the eldest child if she had been a man) ironically marked the beginning of a tension between the two women. Sackville-West often complained in her letters that Woolf was more interested in writing a fantasy about her than in returning her gestures of affection in the real world. After finishing Orlando, Woolf wrote a letter to Sackville-West saying: "For Promiscuous you are and that is all to be said about it. Look in the Index of Orlando-after Pippin and see what comes next-Promiscuity passim". In another letter, Woolf warned Sackville-West: "Yes, you are an agile animal-no doubt about it-but as to your gambols being diverting...I'm not so sure...I'm a fair-minded woman. You only be careful with your gamboling or you'll find Virginia's soft crevices lined with hooks".
Woolf was often bothered by what she viewed as Sackville-West's promiscuity, charging that Sackville-West's need for sex led her to take up with anyone who struck her fancy. Sackville-West had a stronger desire for sex and a greater willingness to talk about her desires than did Woolf, which caused tensions, though Woolf wrote to Sackville-West in 1928 that "The sound of your loud balmy voice coming across the marshes last night...stirred the embers of my desire". When Nicolson was stationed at the British Embassy in Berlin, Sackville-West followed him to Berlin, which was considered a more livable city for a British woman than Tehran. When Woolf went to Berlin to see Sackville-West, she became seriously ill which led Sackville-West to tell her: "Do you know what I believe it was, apart from the flu? It was SUPPRESSED RANDINESS. So there-you remember your admissions as the searchlight went around and around?" In her 1929 novel A Room Of One's Own, Woolf attacks patriarchal inheritance laws, which was meant to be an implicit criticism of Sackville-West, who keenly resented that she did not inherit Knole, but never questioned the leading social position of the aristocracy to which she belonged, much to Woolf's annoyance, who felt that Sackville-West was unable to critique the system she was both a part of and to a certain extent a victim of.
A writer's life
Sackville-West was a writer and author of novels. The Edwardians (1930) and All Passion Spent (1931) are perhaps her best-known novels today. In the latter, the elderly Lady Slane courageously embraces a long suppressed sense of freedom and whimsy after a lifetime of convention. This novel was dramatised by the BBC in 1986 starring Dame Wendy Hiller. All Passion Spent appears to reflect Woolf's influence, as Lady Slane, who has only existed while married to her late husband, a former prime minister, finally begins to live after his death, and becomes friends with the servants on her estate, discovering that the lives of people she had ignored until then are also interesting. At the end of the novel, Lady Slane persuades her granddaughter to break off an arranged marriage to pursue her career as a musician. Sackville-West took up writing again in 1930 after a six-year break for a variety of reasons as she needed money to pay for the Sissinghurst Castle which had just been purchased; Nicolson having left the Foreign Office no longer had a diplomat's salary to draw upon; she had to pay tuition for her two sons to attend Eton, one of the most expensive public schools in England; and it because she felt she had become a better writer thanks to the mentorship of Woolf who had taught her how to write better.
In the 1930s, the family acquired and moved to Sissinghurst Castle, near Cranbrook, Kent. Sissinghurst had once been owned by Vita's ancestors, which gave it a dynastic attraction to her after her father had disinherit her from Knole and his title. There the couple created the famous gardens that are now run by the National Trust. One of Vita's male suitors was Henry Lascelles, who would later marry the Princess Royal and become the 6th Earl of Harewood. Vita Sackville-West also had a passionate affair between 1929 and 1931 with Hilda Matheson, head of the BBC Talks Department. She called Hilda by the pet name of "Stoker" during their liaison. In 1931, Sackville-West was in a ménage à trois with journalist Evelyn Irons, who had interviewed her after her novel The Edwardians was published and became a best-seller, and Irons's lover, Olive Rinder. Sackville-West's 1932 novel Family History is the first of her books to raise the subject of lesbianism, albeit in an oblique form where the 24-year old heroine Evelyn Jerrold has more than familial feelings of love for her teenage niece Ruth. Jerrold, ashamed of feelings for Ruth, tries to destroy them by marrying a man named Miles Vane-Merrick, who she accidentally destroys by demanding more and more from him as she cannot bring herself to admit to her love for Ruth or see that Vane-Merrick cannot be a substitute for Ruth. The characters of Viola and Leonard Anquetil in Family History who are socialists, pacifists and feminists are thinly veiled versions of Virginia and Leonard Woolf. In Orlando, Woolf allowed Sackville-West to finally "own" Knole, and in Family History, she returns the favor as the Anquetils have children who are intelligent and decent people whom any parent could be proud of. Woolf never had children and was afraid that she would have been a bad mother if she did, so Sackville-West, in having her fictional alter-ego be an excellent mother was meant to be a "gift" to Woolf. Though Sackville-West regarded Nicolson's involvement with Sir Oswald Mosley's New Party (soon to be renamed the British Union of Fascists) as "unfortunate", an angry Woolf wrote her in August 1931: "Potto [their name for sex] expiring. What about Harold and Mosley? But don't write if it hurts". In the 1930s, Woolf and Sackville-West clashed over the question of pacifism as Sackville-West supported rearmament while Woolf remained loyal to her pacifism, leading to an end of their relationship in 1935.
Despite being a shy woman, Sackville-West often forced herself to participate in literary readings before book clubs and on the BBC in order to feel a sense of belonging. Her love of the classical traditions in literature put her out of favor with modernist critics and by the 1940s, she was often dismissed as a dated writer, much to her chagrin. For an example, her epic poem "Solitude", published by the Hogarth Press on 27 October 1938 contains references to the Bible, Saint Brenden, Paracelsus, Ixion, Catullus, Andromeda, the Iliad and a Sabine bride, all of which were quite acceptable in the early 20th century, but were seen as anachronistic by 1938. The narrator of Solitude has an ardent love of the English countryside and though the sex of the narrator is left ambiguous, implied at various points to be a man or a woman, it is made clear the narrator loved intensely a woman who is no longer around and who is deeply missed. At one point, it is suggested that the narrator's vividly expressed horror and disgust at Ixion, the brutal rapist whom the narrator feels was justly punished by Zeus, implies that she is a woman, and her desire at another point in the poem to free Andromeda from her chains to make love suggests that she is a lesbian. The narrator compares the love of nature to the love of books as both cultivate her mind, and thinks of herself as superior to the farmers who merely work the land without the time or the interest for poetry, all of which make it possible for her to have a deeper appreciation of nature. Sackville-West felt a deep sense of loss in signing documents in 1947 relinquishing any claim on Sissinghurst, as part of its transition to the National Trust. She wrote of the signing that it "nearly broke my heart, putting my signature to what I regarded as a betrayal of all the tradition of my ancestors and the house I loved."
Her science-fantasy Grand Canyon (1942) is a "cautionary tale" (as she termed it) about a Nazi invasion of an unprepared United States. The book takes an unsuspected twist, however, that makes it something more than a typical invasion yarn.
In 1947 Sackville-West was made a Companion of Honour for her services to literature. The same year she began a weekly column in The Observer called "In your Garden". In 1948 she became a founder member of the National Trust's garden committee.
She is less well known as a biographer. The most famous of those works is her biography of Saint Joan of Arc in the work of the same name. Additionally, she composed a dual biography of Saint Teresa of Ávila and Thérèse of Lisieux entitled The Eagle and the Dove, a biography of the author Aphra Behn, and a biography of her maternal grandmother, the Spanish dancer known as Pepita.
Sackville-West's long narrative poem, The Land, won the Hawthornden Prize in 1927. She won it again, becoming the only writer to do so, in 1933 with her Collected Poems.
Death and legacy
Vita Sackville-West died at Sissinghurst on 2 June 1962, aged 70, and is buried in the family crypt within the church at Withyham, eastern Sussex. Sissinghurst Castle is now owned by the National Trust, given by Sackville-West's son Nigel to escape payment of inheritance taxes.
A recording was made of Sackville-West reading from her poem "The Land". This was on four 78rpm sides in the Columbia Records 'International Educational Society' Lecture series, Lecture 98 (Cat. no. D 40192/3).
Poetry
Chatterton (1909)
A Dancing Elf (1912)
Constantinople: Eight Poems (1915)
Poems of West and East (1917)
Orchard and Vineyard (1921)
The Land (1927)
King's Daughter (1929)
Sissinghurst (1931)
Invitation to Cast out Care (1931)
Collected Poems: Volume 1 (1933)
Solitude (1938)
The Garden (1946)
Novels
Heritage (1919)
The Dragon in Shallow Waters (1921)
The Heir (1922)
Challenge (1923)
Grey Wethers (1923)
Seducers in Ecuador (1924)
Passenger to Teheran (1926)
The Edwardians (1930)
All Passion Spent (1931)
The Death of Noble Godavary and Gottfried Künstler (1932)
Thirty Clocks Strike the Hour (1932)
Family History (1932)
The Dark Island (1934)
Grand Canyon (1942)
Devil at Westease (1947)
The Easter Party (1953)
No Signposts in the Sea (1961)
Translations
Duineser Elegien: Elegies from the Castle of Duino, by Rainer Maria Rilke trns. V. Sackville-West (Hogarth Press, London, 1931)
Biographies and non-fiction
"Aphra Behn: the Incomparable Astrea" (Gerald Howe 1927)
Passenger to Teheran (Hogarth Press 1926, reprinted Tauris Parke Paperbacks 2007, ISBN 978-1-84511-343-8)
Knole and the Sackvilles (1922)
Saint Joan of Arc (Doubleday 1936, reprinted M. Joseph 1969)
English Country Houses (William Collins, 1941, illustrated)
Pepita (Doubleday, 1937, reprinted Hogarth Press 1970)
The Eagle and The Dove (M. Joseph 1943)
Twelve Days: an account of a journey across the Bakhtiari Mountains of South-western Persia (first published UK 1927; Doubleday Doran 1928; M. Haag 1987, reprinted Tauris Parke Paperbacks 2009 as Twelve Days in Persia)
Sissinghurst: Vita Sackville-West and the Creation of a Garden (with Sarah Raven; St. Martin's Press 2014, ISBN 978-1-250-06005-1)
References
Vita Sackville-West Wikipedia
(Text) CC BY-SA