Born

9 September 1882London,

England

(

1882-09-09

)

Parents

Henry Lascelles, 5th Earl of Harewood

Children

George Lascelles, 7th Earl of Harewood, Gerald David Lascelles

Grandchildren

David Lascelles, 8th Earl of Harewood, James Lascelles, Jeremy Lascelles, Mark Lascelles, Henry Lascelles

Similar People

Mary - Princess Royal an, George Lascelles - 7th Earl o, Gerald David Lascelles, David Lascelles - 8th Earl o, James Lascelles
Henry George Charles Lascelles, 6th Earl of Harewood (9 September 1882 – 24 May 1947), styled The Honourable Henry Lascelles before 1892 and Viscount Lascelles between 1892 and 1929, was a British soldier, peer and a Yorkshire landowner. He was the son-in-law of King George V and Queen Mary.
Contents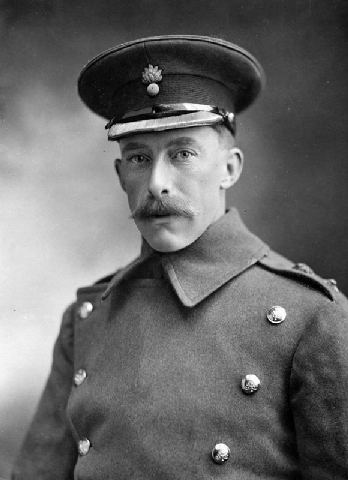 Background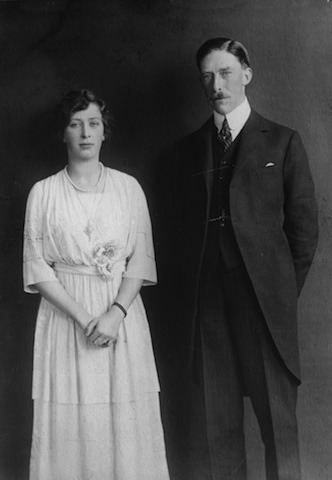 Lascelles was the son of Henry Lascelles, 5th Earl of Harewood and Lady Florence Bridgeman.
Military career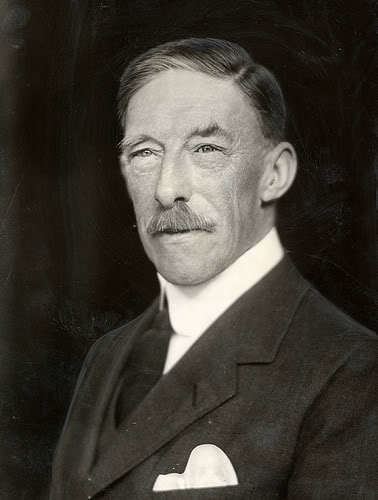 Lascelles attended the Royal Military College before being commissioned as a Second Lieutenant into the Grenadier Guards on 12 February 1902. He went on to command the 3rd Battalion Grenadier Guards during the First World War. After the war, Lascelles remained interested in local Yorkshire issues and events, often contributing to the Leeds Board of Management. He was president of the Yorkshire Rural Community Council.
Marriage and family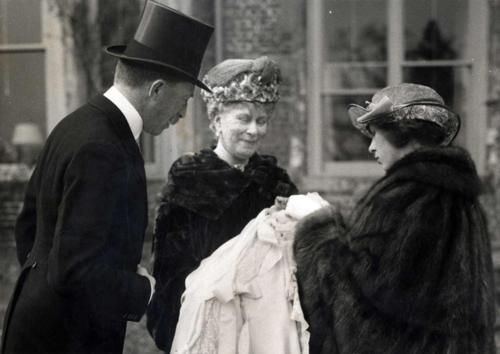 Lord Harewood married Princess Mary, only daughter of King George V of the United Kingdom and Queen Mary, at Westminster Abbey, on 28 February 1922. His best man was Sir Victor Mackenzie, 3rd Baronet.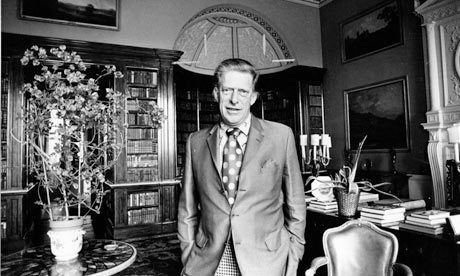 The bride's attendants were:
Lady Elizabeth Bowes-Lyon, the future Queen Elizabeth The Queen Mother
Princess Maud of Fife, daughter of Louise, Princess Royal
Lady Mary Cambridge, daughter of the 1st Marquess of Cambridge
Lady May Cambridge, daughter of the 1st Earl of Athlone and Princess Alice of Albany
Lady Diana Bridgeman, daughter of the 5th Earl of Bradford
Lady Mary Thynne, daughter of the 5th Marquess of Bath
Lady Rachel Cavendish, daughter of the 9th Duke of Devonshire
Lady Doris Gordon-Lennox, daughter of the 8th Duke of Richmond and Gordon.
After their marriage, Lord and Lady Harewood split their time between their homes; Chesterfield House (destroyed after the Second World War) in London, Goldsborough Hall, at Harwood Estate and Harewood House itself, in Yorkshire, which became their family home in 1929. They had two children:
George Henry Hubert Lascelles, 7th Earl of Harewood (born at Chesterfield House 7 February 1923 – 11 July 2011) and christened at St Mary's Church Goldsborough 25 March 1923
The Hon. Gerald David Lascelles (born at Goldsborough Hall 21 August 1924 – 27 February 1998)
Her elder son, the Earl of Harewood, wrote about his parents' marriage in his memoirs The Tongs and the Bones and says that "they got on well together and had a lot of friends and interests in common".
Lord Harewood, a Freemason, served as Grand Master of the United Grand Lodge of England from 1942 to 1947. He died of a heart attack at the age of 64 at his home, Harewood House.
Legacy
Harry Gray named his then new 1921 Burrell 8 N.H.P. Scenic Showman's Engine Lord Lascelles after him, an engine that still exists and is regularly rallied.
It is also widely understood that Virginia Woolf based the character of Archduke Henry on him in her novel Orlando, a tribute to her lover Vita Sackville-West. Henry Lascelles was one of West's suitors.
Styles of address
1882–1892: The Honourable Henry G. C. Lascelles
1892–1918: Viscount Lascelles
1918–1922: Viscount Lascelles DSO
1922–1929: Viscount Lascelles KG DSO
1929–1947: The Right Honourable The Earl of Harewood KG DSO
1934–1947: The Right Honourable The Earl of Harewood KG GCVO DSO
References
Henry Lascelles, 6th Earl of Harewood Wikipedia
(Text) CC BY-SA