Country

UkraineVinnytsia Oblast


Area

79.94 km2



Population

367,652 (2011)




Founded

1363







Colleges and Universities

Vinnytsia National Technical University



Map of Vinnytsia
Vinnytsia (Ukrainian: Ві́нниця, Vinnytsia, [ˈβinːɪt͡sʲɐ]; Russian: Ви́нница, Vinnitsa; Polish: Winnica; German: Winniza, and Romanian: Vinița) is a city in west-central Ukraine, located on the banks of the Southern Bug.
Contents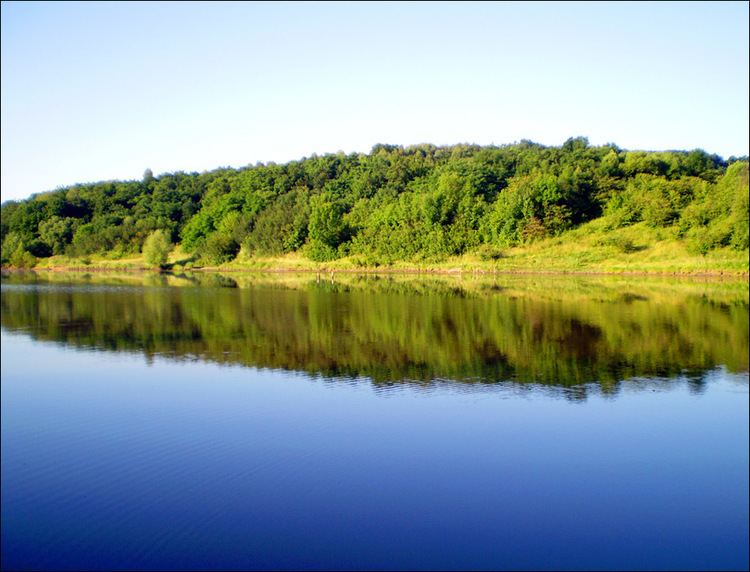 It is the administrative center of Vinnytsia Oblast and the largest city in the historic region of Podillia. Administratively, it is incorporated as a town of oblast significance. It also serves as an administrative center of Vinnytsia Raion, one of the 27 districts of Vinnytsia Oblast, though it is not a part of the district. Population: 372,484 (2015 est.)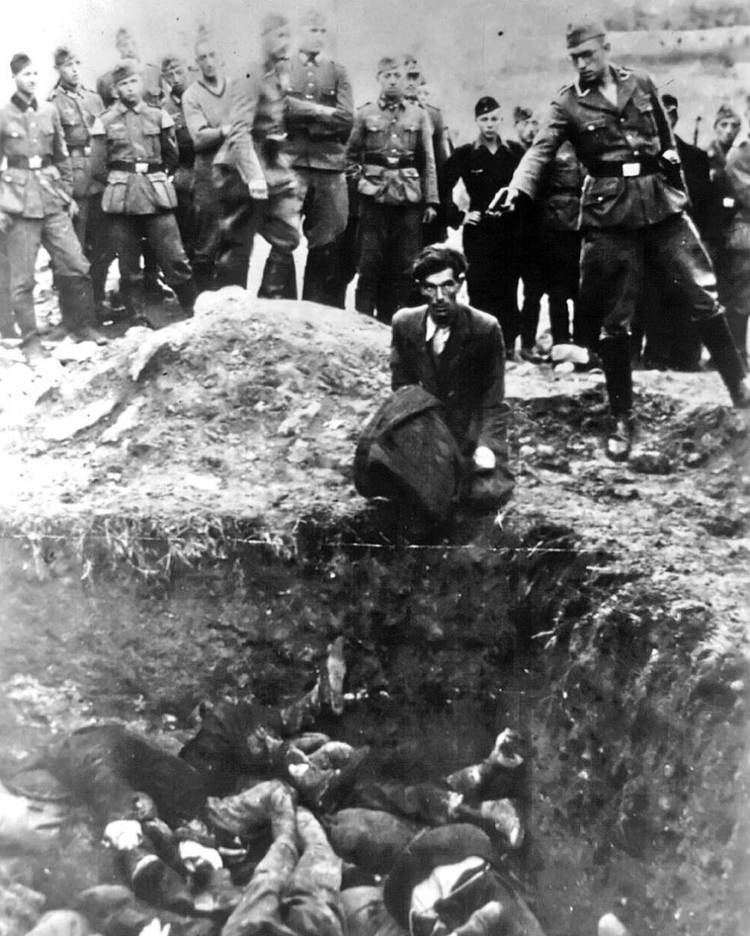 A historic city known since Middle Ages and a former Soviet Cold War-airbase, Vinnytsia is now a modern cosmopolitan city.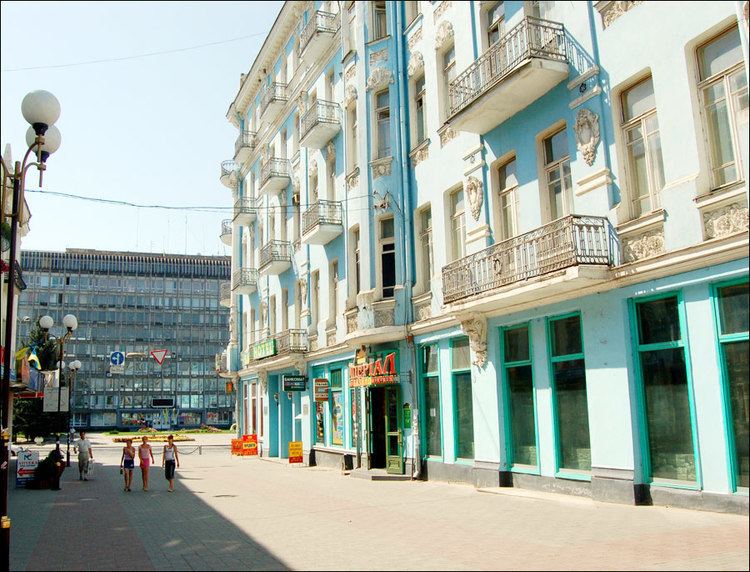 agro invest ukraine in vinnytsia region
Vinnytsia in timelapse ukraine 2015
Name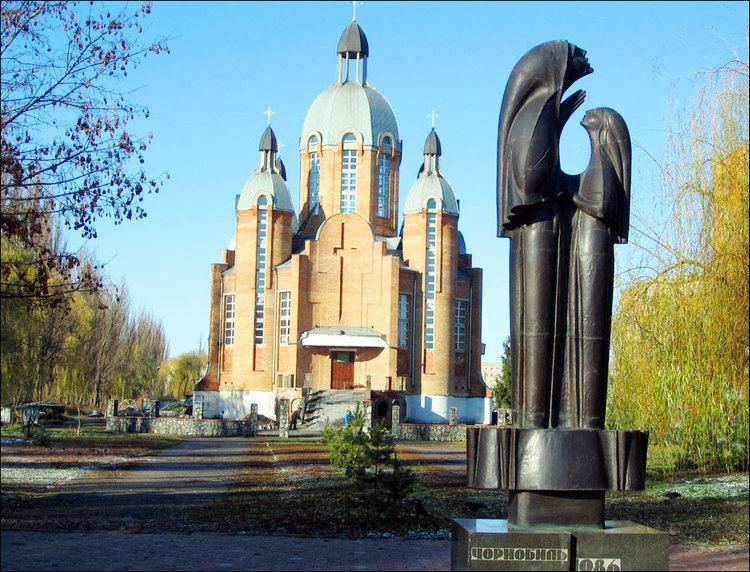 The name of Vinnytsia appeared for the first time in 1363. It is assumed that the name is derived from the old Slavic word "Vino", meaning "given as a gift." This name can be explained by the fact that the Vinnytsia and surrounding land were captured by Lithuanian Duke Algirdas in the 14th century, and then, they were given as a gift to his nephews.
Location
Vinnytsia is located about 260 km (160 mi) southwest of the Ukrainian capital, Kiev, 429 km (267 mi) north-northwest of the Black Sea port city of Odessa, and 369 km (229 mi) east of Lviv.
It is the administrative center of the Vinnytsia Oblast (province), as well as the administrative center of the surrounding Vinnytsia Raion (district) within the oblast. The city itself is directly subordinated to the oblast.
Climate
A long lasting warm summer with a sufficient quantity of moisture and a comparatively short winter is characteristic of Vinnytsia. The average temperature in January is −5.8 °C (21.6 °F) and 18.3 °C (64.9 °F) in July. The average annual precipitation is 638 mm (25 in).
Over the course of a year there are around 6–9 days when snowstorms occur, 37–60 days when mists occur during the cold period, and 3–5 days when thunderstorms with hail occur.
From Medieval to Early Modern period
Vinnytsia has been an important trade and political center since the fourteenth century, when Fiodor Koriatowicz, the nephew of the Lithuanian Duke Algirdas, built a fortress (1363) against Tatar raiders on the banks of the Southern Bug. The original settlement was built and populated by Aleksander Hrehorovicz Jelec, hetman under Lithuanian Prince Švitrigaila. Aleksander Hrehorowicz Jelec. He built the fort, which he commanded as starosta afterwards.
In the 15th century, Polish King Alexander Jagiellon granted Winnica Magdeburg city rights. In 1566, it became part of the Bracław Voivodeship. Between 1569 and 1793 the town was a part of Poland and in this period, for a short time between 1672 and 1699 was a part of the Ottoman Empire. During period of Polish rule, Winnica was a Polish royal city. On March 18, 1783, Antoni Protazy Potocki opened in Winnica the Trade Company Poland.
After Second Partition of Poland in 1793 the Russian Empire annexed the city and the region. Russia moved to expunge the Roman Catholic religion – Catholic churches in the city (including what is now the Transfiguration Cathedral) were converted to Russian Orthodox churches.
According to the Russian census of 1897, Vinnytsia with a population of 30,563 was the third largest city of Podolia after Kamianets-Podilskyi and Uman.
World War II
It was occupied by German troops on 19 July 1941 during World War II. In 1943, the invading Germans exhumed almost 10,000 people, mostly male Ukrainians, from mass graves in Vinnytsia. The majority of the executions happened during the Stalinist Great Purge between 1937–1938 in the Vinnytsia massacre.
Adolf Hitler sited his easternmost headquarters Führerhauptquartier Werwolf near the town and spent a number of weeks there in 1942 and early 1943.
Nazi atrocities were committed in and near Vinnytsia by Einsatzgruppe C. Estimates of the number of victims run as high as 28,000. This included the mass murder of the town's large Jewish population. In 1942 a large part of the Jewish quarter of Yerusalimka was destroyed by Germans. One infamous photo, The Last Jew of Vinnytsia, shows a member of Einsatzgruppe D about to execute a Jewish man kneeling before a mass grave. The text The Last Jew of Vinnytsia was written on the back of the photograph, which was found in a photo album belonging to a German soldier. It was captured by the Red Army on 20 March 1944.
Cold War period
Since the end of World War II, Vinnytsia has been the home for major Soviet Air Forces base, including an airfield, a hospital, arsenals, and other military installations. The headquarters of the 43rd Rocket Army of the Strategic Rocket Forces was stationed in Vinnytsia from 1960 to the early 1990s. The 2nd Independent Heavy Bomber Aviation Corps, which later became 24th Air Army, was also stationed in Vinnytsia from 1960 to 1992. The Ukrainian Air Force Command has been based in Vinnytsia since 1992.
In 1959, the United States Government reported that the Soviet Union had built a school in Vinnytsia for training KGB infiltrators in how to live in the United States. A mock-up of an entire American small town was built, complete with American-style stores, movie theater, houses, restaurants, American vehicles, and a small college campus that served as the classrooms of the school.
Education
There are many educational universities and research institutions in Vinnytsia:
Vinnytsia National Medical University, named after M. I. Pirogov
Vinnytsia National Technical University
Vinnytsia State Pedagogical University, named after Mykhailo Kotsiubynsky;
Vinnytsia National Agriculture University
Vinnytsia European University
Vinnytsia Trade and Economics Institute
Vinnytsia Social Economical Institute
There is also the Regional Universal Scientific Library named after Kliment Timiryazev in Vinnytsia.
Economy
Vinnytsia is a tourist, scientific and industrial center in Ukraine.
There are the Roshen confectionery corporation, the Crystal diamond polishing corporation, RPC Fort largest Ukrainian firearms manufacturing corporation, Analog corporation, Mayak corporation, Budmash corporation, Agregat corporation, Pnevmatika corporation, etc.
The headquarters of the Ukrainian Air Force is situated in Vinnytsia.
Politics
Vinnytsia is considered the long-time political base for the current Ukrainian President Petro Poroshenko. He owns a local confectionery (as part of the Roshen Corporation) and was elected member of parliament from the local constituency for several convocations. However, contrary to some speculations, Poroshenko has never lived in the city.
The present Ukrainian Prime Minister Volodymyr Groysman is from Vinnytsia.
Buildings and structures
The Transfiguration Cathedral, built in Vinnytsia in 1758.
The new Orthodox Cathedral at South Bug river.
Baptist Church – reportedly one of the largest Evangelical Church Buildings in Europe.
TV Tower Vinnytsia
Vaksman family's real estate, 1915 – Style: Art Nouveau. Address: 24 Chkalov Street. Built by architect Moisey Aaronovitch Vaksman. Architectural landmark.
Afghan War Museum and War Glory Memorial Park – The Afghan War Museum is located in the red-brick bell tower. Exhibits include photos, letters and other artifacts representing Vinnytsia soldiers who fought in that war. The Memorial Park contains a large statue representing three different soldiers from World War II. An eternal flame burns in front of the statue.
Multimedia Fountain Roshen – Built in 2011 it is considered as one of the largest floating fountains in Europe. It is the major multimedia attraction in the city.
Air
Havryshivka International Airport (IATA: VIN, ICAO: UKWW) is situated near Vinnytsia.
Railway
There is a railway station in Vinnytsia, which is a part of 'South-Eastern Railiway'. In 2013 it was named among 10 biggest railiway stations in Ukraine Current building of Vinnitsia railiway station was built in 1952 and considered to be the 4th railiway building in Vinnitsia (previous three were destroyed in different years). Vinnitsia is an important transport point, both for internal and external railiway connection. Most of the international trains, which cross through Ukraine, have a stop in Vinnitsia. For example, trains from Moscow and Saint Petersburg (Russia), Minsk (Belarus), Sofia (Bulgaria), Chisinau (Moldova), Bratislava (Slovakia), Belgrade (Serbia), Budapest (Hungary) transit through Vinnitsia. [In internal railiway connection, Vinnytsia is also an important transport point for trains, heading to Western Ukraine (Lviv, Khmelnytskyi, Chernivtsi) and to South (Odessa), as well as to Central Ukraine (Kiev).
Bus
There are the central bus station and the Western bus station in Vinnytsia.
Notable people
Nathan Altman (1889–1970) – avant-garde artist
Mykhailo Kotsiubynsky (1864–1913) – Ukrainian author of novels and short stories. His home is a museum.
Mykola Leontovych (1877–1921) – Ukrainian composer who worked here
Alexander Lerner (1913–2004) – Soviet-Israeli cyberneticist and dissident
Yuri Levada (1930–2006) – sociologist, political scientist and the founder of the Levada Center
Jerzy Niezbrzycki (1902–1968) – captain of the Polish Army
Nikolai Pirogov (1810–1881) – originally from Moscow, this Imperial Russian doctor, considered to be the founder of field surgery, spent the later years of his life in Vinnytsia. His home is a museum and his chapel tomb is open to visitors.
Olga Storozhenko (1992) Miss Ukraine Universe 2013 & Top 10 Miss Universe 2013
Twin towns — Sister cities
Vinnytsia is twinned with:
References
Vinnytsia Wikipedia
(Text) CC BY-SA