Malayalam full movie udayapuram sulthan malayalam comedy movie dileep jagathy sreekumar comedy
Udayapuram Sulthan (English: The Prince of Udayapuram) is a 1999 Malayalam action comedy film directed by Jose Thomas. It was written by Udayakrishna and Siby K. Thomas, and stars Dileep, Preetha Vijaykumar, Captain Raju, Narendra Prasad, Innocent, Cochin Hanifa, Jagathy Sreekumar, Harisree Ashokan, Ambika, Sudheesh, Salim Kumar, Sphadikam George, Kottayam Nazir, and Oduvil Unnikrishnan. The movie was a box office hit and was remade in Telugu as Denikaina Ready and in Bengali as Khiladi.
Contents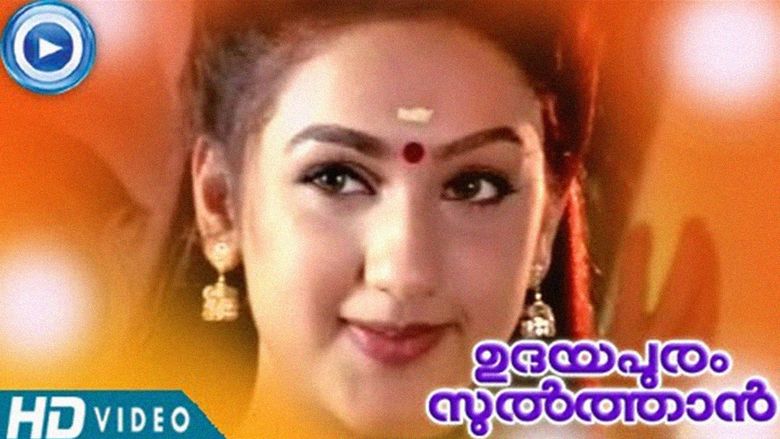 Udayapuram sulthan malayalam comedy movies dileep malayalam full movie new releases
Cast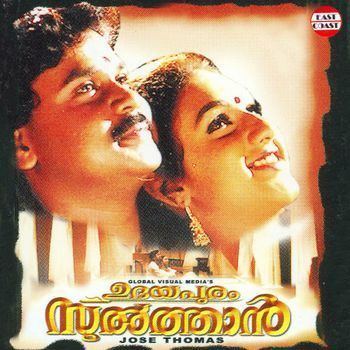 Dileep: Sulaiman/Unnikrishnan Namboothiri (Fake)
Captain Raju: Abdul Rahman
Preetha Vijayakumar: Gopika
Narendra Prasad: Avittam Thirunal Narayana Varma
Innocent: Govindan Nair
Cochin Haneefa: Beeran Kutty
Jagathy Sreekumar: Parasu(raman) Namboothiri
Harisree Asokan: Augustine
Ambika: Malavika Thampuratty
Sudheesh: Unnikrishnan Namboothiri (Real)
Salim Kumar: Salim
Sphadikam George: Sreekanta Varma
Kottayam Nazir: Kasim
Jagannatha Varma: Thirumangalathu Namboothiri
M.S. Thripunithura: Vasudevan Namboothiri
Oduvil Unnikrishnan: D. Damodaran Namboothiri
Bindu Ramakrishnan as Unnikrishnan's mother
Plot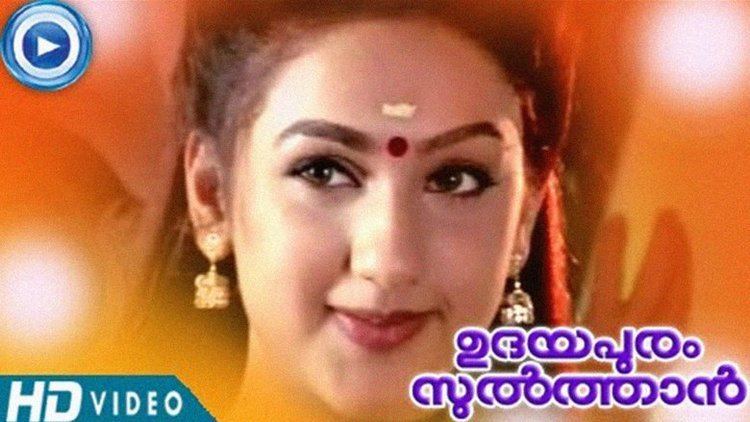 Udayapuram Sulthan is a 1999 action comedy Malayalam movie starring Dileep. It is the story of a grandfather who is also a ruler. It tells the relationship between him and his daughter.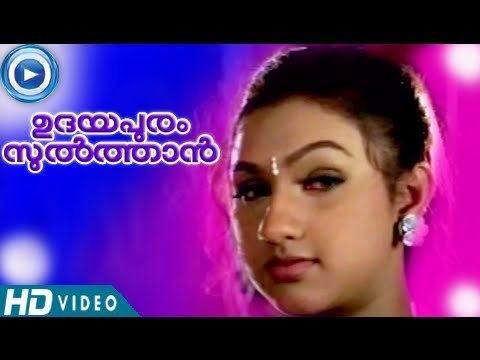 Avittam Thirunal Narayana Varma (Narendra Prasad) who is a former leader and a doting grandfather had a daughter named Malavika Thampuratti (Ambika) who walked out of the palace after falling for Abdul Rahman (Captain Raju). He always clashed with his brothers. Sulaiman (Dileep) was nurtured in Carnatic classical music by his mother. His opponent in college, Unnikrishnan (Sudheesh) who is the son of a Brahmin saint is good at singing. Unnikrishnan wins a musical competition at college which makes him sing at the famous Chembai Sangeethotsavam, but Sulaiman, in a mistake of identities, finally makes it to the musical gala. He becomes so famous among the people due to his singing that the viewers start to appreciate him a lot.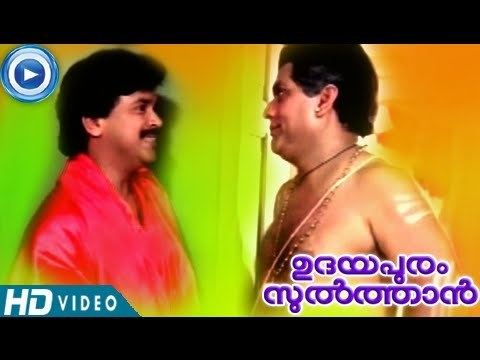 Sulaiman is forced to go to his grandfather's place to join a religious function. But there Gopika (granddaughter) falls for Sulaiman instead of Unnikrishnan. In the end, we see that history repeats itself. Whether the palace will get a sultan or not? This forms the remaining story of the film.
Remade
It was remade in Telugu as Dhenikaina Ready starring Vishnu Manchu and Hansika Motwani in 2012. The movie was dubbed in Malayalam as 'Endhinum Ready' and was released simultaneously with Telugu on 24 October 2012. It was also remade in Bengali titled Khiladi.
Soundtrack
Both the music of the songs and lyrics were written by Kaithapram Damodaran Namboothiri.
References
Udayapuram Sulthan Wikipedia
(Text) CC BY-SA
Udayapuram Sulthan IMDb
Udayapuram Sulthan themoviedb.org