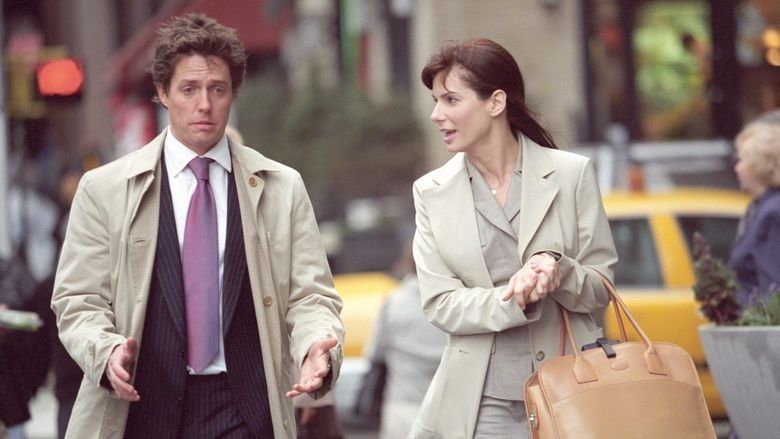 Lucy Kelson (Sandra Bullock) is a liberal lawyer who specializes in environmental law in New York City. George Wade (Hugh Grant) is an arrogant billionaire real estate tycoon who has almost everything and knows almost nothing. Lucy's hard work and devotion to others contrast sharply with George's world-weary recklessness and greed.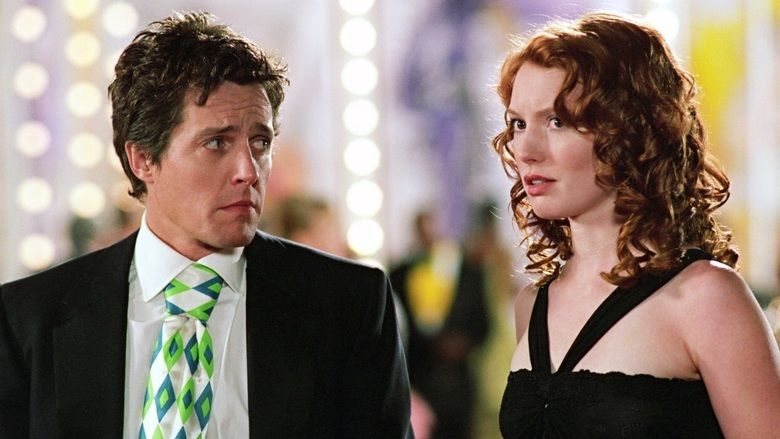 Lucy meets George in an attempt to stop the destruction of the Coney Island community center from her childhood. He attempts to hire her to replace his old Chief Counsel, Amber. She knows of his playboy tendencies, but he promises to protect the community center if she works for him.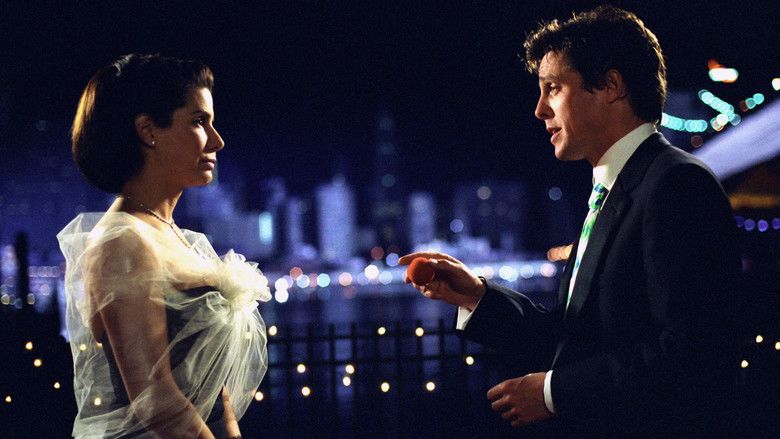 She soon finds that what he really requires is advice in all aspects of his life. She becomes his indispensable aide, and he calls her for every little thing. She finally gets fed up with the situation and gives him her two weeks' notice of resignation after he sends her a message of an "emergency" while she is at her friend's wedding, since the emergency is, as she finds out, that he is unable to choose what to wear to an event. He is deeply troubled by her resignation and tries to convince her to stay. He also tries to block her from getting any other jobs, as an attempt to make her stay. He finally gives in and has her train her replacement, the attractive and flirtatious June Carver (Alicia Witt), before she quits. Lucy then becomes jealous of June before she leaves.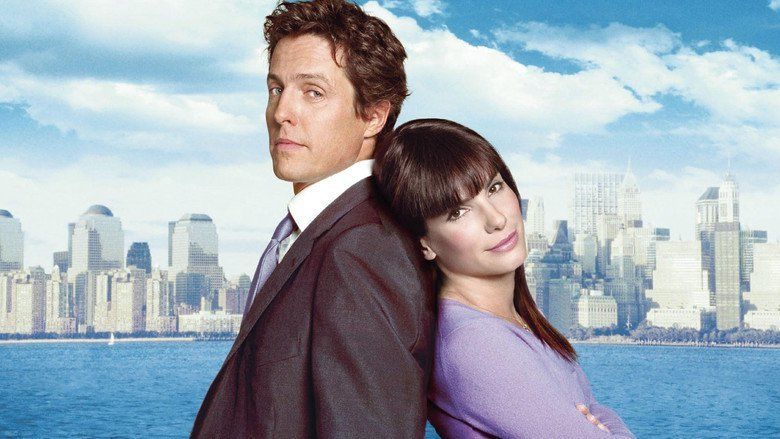 Lucy finds out that the community center is going to be knocked down and argues with George. She arrives at his hotel and finds June and George in his apartment in lingerie during their game of "strip chess". George sees that Lucy is hurt and she leaves. He confronts her the next day, he last day, saying that she must have feelings from what she saw the other night. Lucy, still upset about the community center, claims that George promised her the community center and that she didn't promise to sleep with him. George says hurtful things to Lucy until he leaves.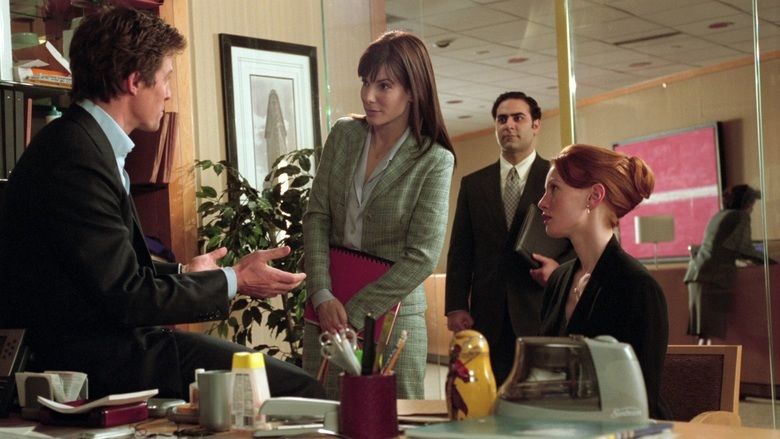 After she's gone, George realizes that his time with her has really changed him, as he keeps the promise he made to her in the beginning even if it means it costs his company millions. Meanwhile, in her new job, Lucy is missing him terribly. He goes in search for her, and they confess their feelings for each other. The movie ends with Lucy ordering take out in her apartment with George making jokes about the size of the apartment. Usually when she orders and is asked how many, Lucy replies, "one," but this time, with a silly smile, Lucy replies, "This is for two."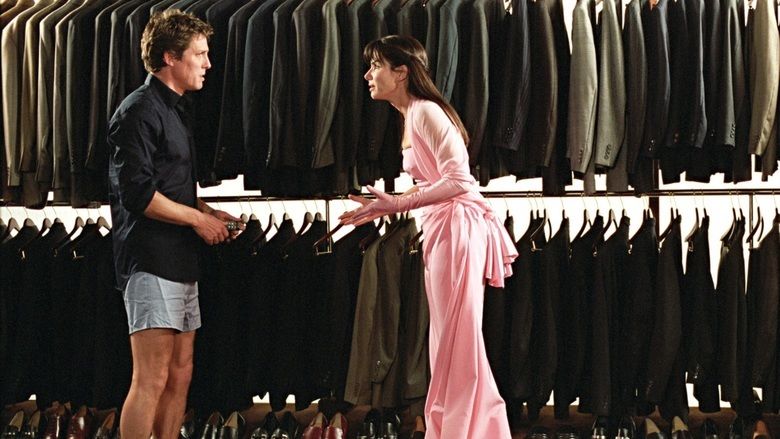 The film opened at No. 2 at the U.S. Box office, raking in USD14,328,494 in its opening weekend, behind The Lord of the Rings: The Two Towers. It had a total domestic gross of $93,354,851 and an overall gross of $199,043,242.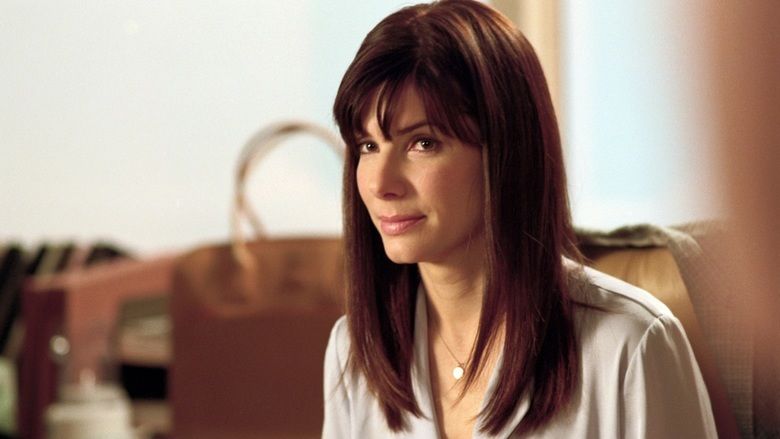 The soundtrack music to Two Weeks Notice was released on 28 January 2003.
In the best-selling book on punctuation Eats, Shoots & Leaves: The Zero Tolerance Approach to Punctuation, the author Lynne Truss points out that the spelling of the film's title is grammatically incorrect because it is missing an apostrophe (Two Weeks' Notice). The book's original hardcover edition featured Truss in her author's photo, glaring at the poster and holding a marker where the apostrophe should be.