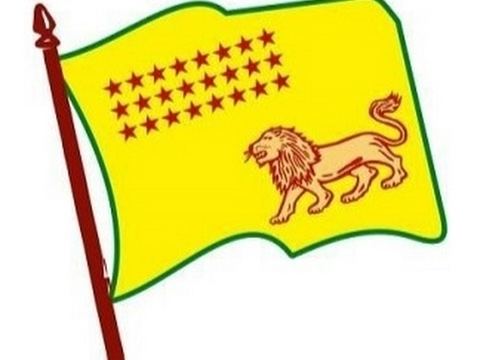 24 manai thelungu chettaiyar orunginaipu sangam manila manaadu.......
The 24 Manai Telugu Chettiars (24MTC) are a Tamil/Telugu speaking Indian caste of the Chettiar who are prominent merchants of Tamil Nadu. They are found predominantly in the states of Tamil Nadu, Kerala, Andhra Pradesh in India, as well as Gujarat and Sri Lanka. This community is known by a number of variants and spellings of their name, and is divided into twenty-four subdivisions (manai).
Contents
Social role
The 24MTC were born as royals (epics) and become traders in Kanchipuram Mandalam(history). They came to Tamil Nadu during the period of Krishnadevaraya a telugu dynasty(Vijayanagara), and took up trading in Tamil nadu and Kerala. The modern day community is predominantly involved in business, industry, and petty trade. The total population of 24MTC is around 1 million in Tamil Nadu . As per Hindu Varna System, the community is categorized as Vaishyas (merchants). Their day to day rituals are conducted by Bramhin priests. They have been listed as a section of Balijas. They were traditionally traders corresponding to Perike Balijas of Andhra Pradesh. The alternate name Janappan was derived from their manufacture of gunny-bags of hemp (janapa) fibre. In Kerala 90%of 24 MTCs are merchants.
Once upon a time saints and devas were tortured by a rakchasha called Anthakasuran. They requested Lord Shiva to save them. Lord Shiva told Lord Brahma to do a yaga at the banks of river Ganga. By the grace of Lord Shiva and Lord Brahma, a beautiful and intelligent human formed out of yaga fire. They named him as Pritheswaran. Lord Shiva blessed and gave him a bow. Lord Brahma gave a golden garland. With their blessings Pritheswaran fought against Anthakasuran and killed him. Saints and devas were happy. They thanked Lord Shiva and requested to bless Pritheswaran with marriage.
Lord Shiva blessed Pritheswaran to become the king of city Kasi and got him married to Kanabai, daughter of Kanabindu the head of Gandharvas. The people of Kasi lived happily under the rule of king Pritheswaran. The king had four sons(Manikeeran,Kanaban,Vadangeyan and Sunasepan) and got them married to Gandharva females(Gandarva Ookku's daughters). The king and queen at their old age did meditation and attained mukthi. First son of Pritheswaran had two sons and two daughters and other sons had two sons each. They all got married to Gandharvas. First grandson of Pritheswaran, namely Vaidunga Devarayan came to rule. None of his brothers and sisters including him had children. During that period, Saint Kalavai from Himalayas visited the city kasi. Vaidunga met him and told him his sorrow of not having children. The saint suggested the royal family to visit the Saint Kalaikottu at the city of Kancheepuram. All of them went to Kancheepuram.
There, Saint Kalaikottu told them to pray to goddess Kamatchi every day. One day, in dreams of Vaidunga, the goddess told him to perform Puthra Kameti Yaga. Vaidunga conducted the yaga with the help of saints.From the yaga, a ghost came out and handed over a golden vessel full of holy food ('Aviunavu') to the saint kalaikottu. The saint divided the food into 24 parts. Wife of Vaidunga and the wives of his other brothers received two parts each to eat. Whereas the two sisters had four parts each.
After which Vaidunga and his brothers had two sons each and his sisters had four sons each. Thus they are the 24 great grand children of Pritheswaran. The saint told them to divide kancheepuram into 24 divisions, one for each of them and rule.
Vaidunga's and his brothers sons where categorized as 16 veedu people and his sisters sons were categorized as 8 veedu people. The saint also instructed that the people of same veedu category should not have marriage alliances among themselves.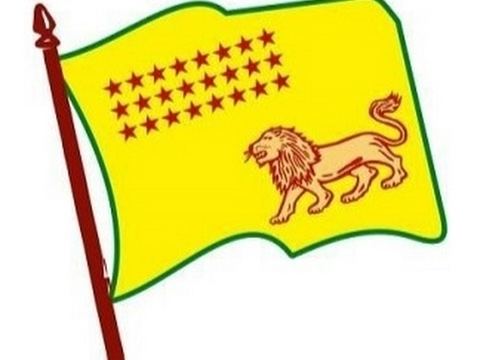 Various names
This community is also known by different names and spelling variants. They may be called 24 Manai Telugu Chettiar, Sadhu Chetty, Janapan, Goniga, Telugu Chetty, 24 Manai telugu Chetty, Telugu Chetty, Telugupatti and Ruvathunalu, and various combinations of these terms. Chettiar may also be rendered as Chetty or Setty. In Tamil they are called Saluppa Chetti, saluppan being the Tamil form of janappan. Some of them carried the title Desayis or Desadhipatis (rulers of countries). Sathu Vandlu ("company of merchants or travelers) occurs as a synonym of Janappan.
24 divisions (manai)
The 24 Manai Telugu Chettiar community is called so because it consists of 24 manai (houses, similar to gotra). The 24 manai are subdivided into two houses: the 16 Veedu and 8 Veedu kothra.
16 Veedu:
Mummudiyar: Shree Mukundarishi gothram,
Tharishiyavar: Shree Thaachiyarishi gothram
Kolavar: Shree Gudikulayarishi gothram
Kanithiyavar: Shree Kalandharishi gothram
Thillaiyavar: Shree Sondhuvarishi gothram
Paluvidhiyar: Shree Soularishi gothram
Chennaiyavar: Shree Suragarishi gothram
Mathalaiyavar: Shree Kundhalarishi gothram
Kothavangavar: Shree Ganaththarishi gothram
Rajabhairavar: Shree Roshanarishi gothram
Vammaiyar: Shree Nakularishi gothram
Kappavar: Shree Chandavarishi gothram
Vachiyavar: Shree Vaasavarishi gothram
Kenthiyavar: Shree Anusooyarishi gothram
Naliviraiyavar: Shree Madhasunurishi gothram &
Surayavar,Gandavangavalar: Shree Suragamarishi gothram.
8 Veedu:
Makkadaiyar: Shree Mangalarishi gothram
Korahaiyar: Shree Gowthamarishi gothram
Marattaiyar: Shree Maandalarishi gothram
Kavalaiyar (Irataiyar): Shree Kaushikarishi gothram
Pillivangavar: Shree Pilvarishi gothram
Thavalaiyar: Shree Kaundyaishi gothram
Soppiyar: Shree Somakularishi gothram
Kottavar, Nalabakshiyavar: Shree Paardvarishi gothram
According to this community marriage procedure, usually 16 veedu boy or girl will marry 8 veedu boy or girl & viz versa and is mandatory.
Distribution
The 24 Manai Telugu Chettiars are particularly found in the following areas of Tamil Nadu: Salem, Attur, Karur, Erode(Bhavani, Kattur), Bodinayakanur, Bargur, B.ammapatti, Kodangipatty, Kallakkurichi, Ulundurpettai, Namakkal(Pallipalayam, Komarapalayam), Tiruchirappalli, (Manapparai, Manachanallur) Tiruppur, Pollachi (Chetty Pudur, Odayakulam, Kottur, Kunjipalayam), Udumalaipettai, Mayiladuthurai,Dindugul, Palani,Pannaikadu, Kanyakumari, Theni, Vadugapatti , Kambam, Dharmapuri (Manjavadi, Kalipettai, Harur, Naripalli, Sikkalur),Krishnagiri districts, Tirupattur - Vellore district. KERALA : Thiruvananthapuram, Thrissur(Thiruvilwamala, Kondazhy, Mayannur, Panjal, Chelakkara, Killimangalam), Palakkad (Vaniyamkulam, Pulapatta, Thiripulamunda, Palamthulli), Kozhikode, other districts. Gujarat, Rajasthan, Punjab, Maharashtra: Mumbai and Pune, New Delhi, Assam (Guwahati ).
The 24MTC immigrants, who migrated from Kasi to Kancheepuram 400 years ago when ruled by the vijay nagar empire.
References
Twenty four Manai Telugu Chettiars Wikipedia
(Text) CC BY-SA