Cause of death

Hanging




State(s)

Saitama, Tokyo


Country

Japan


Date apprehended

July 23, 1989




Span of killings

1988–1989




Role

serial killer


Victims

4




Name

Tsutomu Miyazaki








Born

August 21, 1962 (

1962-08-21

) Itsukaichi, Tokyo, Japan


Other names

The Otaku Murderer The Little Girl Murderer Dracula




Died

June 17, 2008, Tokyo, Japan




Similar People

Issei Sagawa, Andrei Chikatilo, Norio Nagayama, Kiyoshi Okubo, Shoko Asahara



Criminal penalty

Capital punishment

Japanese Horrific Serial Killer - Tsutomu Miyazak (The Human Dracula)
60 Coltellate - TSUTOMU MIYAZAKI (L'assassino Otaku)
Tsutomu Miyazaki (宮﨑 勤, Miyazaki Tsutomu, August 21, 1962 – June 17, 2008), also known as The Otaku Murderer or The Little Girl Murderer, was a Japanese serial killer, cannibal, and necrophile who abducted and murdered four young girls in Saitama and Tokyo Prefectures from August 1988 to June 1989. His crimes included vampirism and preservation of body parts as trophies.
Contents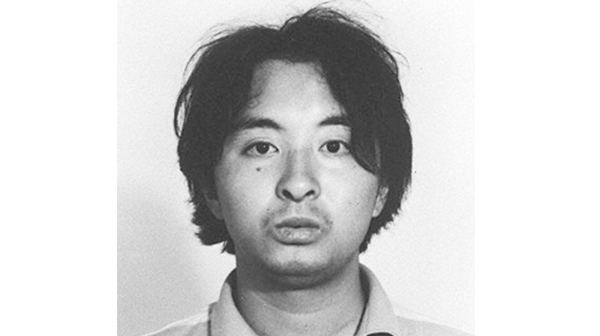 Background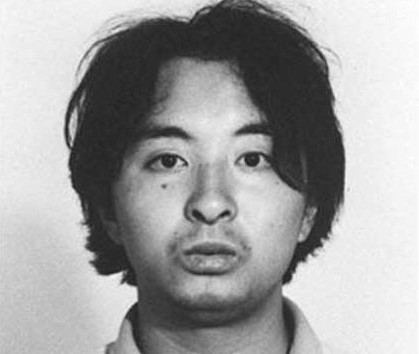 During the trial, facts surrounding his parentage emerged, revealing that he was the result of his father's incestuous relationship with one of his sisters. Subsequently, Tsutomu's premature birth left him with deformed hands, which were permanently gnarled and fused directly to the wrists, which meant he needed to move his entire forearm in order to rotate the hand. Due to his deformity, he was ostracized when he attended Itsukaichi Elementary School, and consequently kept to himself. He attended Meidai Nakano High School in Nakano, Tokyo, and was a star student until his grades dropped dramatically. He was ranked 40 out of 56 in his class, and did not receive the customary admission to Meiji University. Instead of studying English and becoming a teacher as he originally intended, he attended a local junior college and studied to become a photo technician.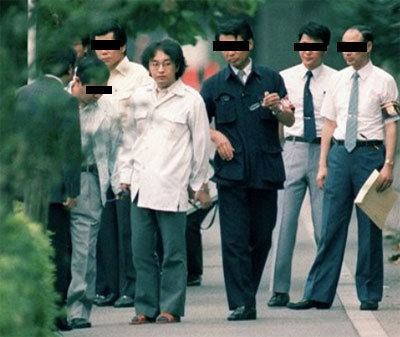 In the mid-1980s, Miyazaki moved back into his parents' house near his father's print shop, sharing a room with his elder sister. Although Miyazaki's family was highly influential in Itsukaichi, where his father owned a newspaper, Miyazaki expressed no desire to take over his father's job. After his arrest, Miyazaki would say that what he really craved was "being listened to about his problems" but believed that his parents, more worried about the material than the sentimental—"would have not heard [him]; [he] would've been ignored". In the same confession, he said that by this period in his life he had begun to consider suicide.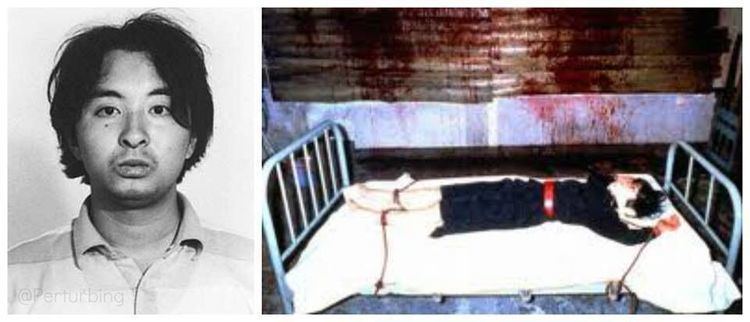 Miyazaki was rejected by his two younger sisters, and felt he only received support from his grandfather. In May 1988, his grandfather died. This served to deepen his depression and isolated him even further. In an attempt to "retain something from him", Miyazaki ate part of his grandfather's ashes. A few weeks later, one of his sisters caught him watching her while she was taking a shower. When she told him to leave, Miyazaki attacked her. When his mother learned of the incident and demanded that he spend more time working, and less time with his videos, he attacked her as well.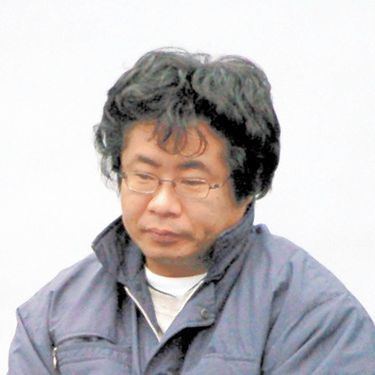 According to a high school classmate, Miyazaki suffered from an inferiority complex due to the size of his penis and would not interact with older women. He would attend college tennis matches for the sole purpose of photographing the players, and would subsequently use them to masturbate. In 1984, at the age of 21, Miyazaki began to watch child pornography, which was legal in Japan at that time.
Murders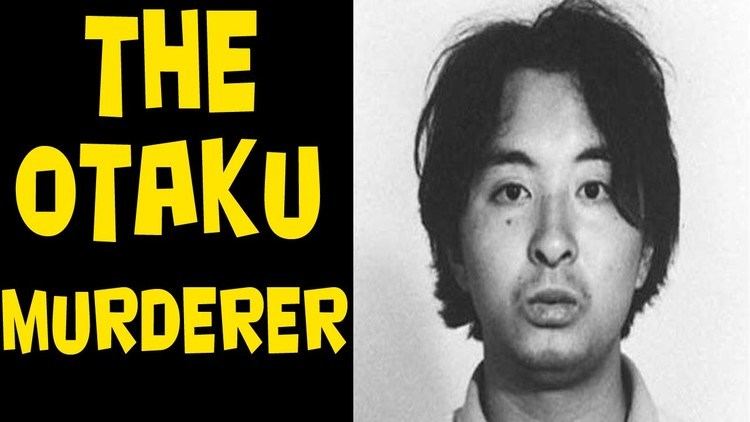 Between August 1988 and June 1989, Miyazaki mutilated and killed four girls between ages four and seven, and sexually molested their corpses. He drank the blood of one victim and ate a part of her hand. These crimes—which prior to Miyazaki's apprehension were named the "Little Girl Murders" and later the Tokyo/Saitama Serial Kidnapping Murders of Little Girls (東京・埼玉連続幼女誘拐殺人事件, Tōkyō Saitama renzoku yōjo yūkai satsujin jiken)—shocked Saitama Prefecture, which had few crimes against children.
During the day, Miyazaki was, by all accounts, a mild-mannered individual. Outside of work, he randomly selected children to kill. He wrote to the families of his victims, sending them letters recalling the details of his murders. Police found that the families of the victims had something else in common: all received silent nuisance phone calls. If they did not pick up the phone, it would sometimes ring for 20 minutes.
On August 22, 1988, one day after Miyazaki's 26th birthday, Mari Konno, a four-year-old girl, vanished while playing at a friend's house. After failed attempts to find her, Mari's father contacted the police. Miyazaki had led Mari into his black Nissan Langley and abducted her. He drove westward of Tokyo and parked the car under a bridge in a wooded area. There he sat alongside the girl for a half-hour before murdering her. He then engaged in sexual acts with the corpse and left her corpse in the hills near his home. He took her clothes with him and departed. He allowed Mari Konno's corpse to decompose for a while before later returning to remove the hands and feet, which he kept in his closet. These were recovered upon his arrest. He charred her remaining bones in his furnace, ground them into powder, and sent them to her family in a box, along with several of her teeth, photos of her clothes, and a postcard which read: "Mari. Cremated. Bones. Investigate. Prove."
On October 3, 1988, Miyazaki was driving along a rural road when he spotted seven-year-old Masami Yoshizawa. He offered her a ride, and she accepted. He then drove to the same place he had killed Mari Konno, and killed Masami. He engaged in sexual acts with the corpse, and took the girl's clothes with him when he departed.
On December 12, 1988, four-year-old Erika Nanba was returning home from a friend's house when Miyazaki kidnapped her, forcing her into his car. He drove to a parking lot in Naguri, Saitama, forced her to remove her clothes in the back seat, and began to take pictures of her. After killing her, he tied her hands and feet behind her back, covered her with a bed sheet, and placed the body in his car's trunk. He disposed of the girl's clothes in a wooded area and left the body in the adjoining parking lot. Miyazaki sent a postcard to her family, assembled using words cut out of magazines: "Erika. Cold. Cough. Throat. Rest. Death."
On June 6, 1989, Miyazaki convinced five-year-old Ayako Nomoto to allow him to take pictures of her. He then led her into his car and murdered her. He covered the corpse with a bed sheet and placed her in the trunk of his car, taking the body to his apartment. He spent the next two days engaging in sexual acts with the corpse, taking pictures of it in various positions, and filming it.
When the body began to decompose, Miyazaki dismembered it, abandoning the torso in a cemetery and the head in the nearby hills. He kept the hands, from which he drank blood and ate part of them. Fearing that the police would find the corpse, he returned to the cemetery and the hills two weeks later and carried the remains back to his apartment, where he hid them in his closet.
Arrest
On July 23, 1989, Miyazaki attempted to insert a zoom lens into the vagina of a schoolgirl in a park near her home and was confronted by the girl's father. After fleeing naked on foot, Miyazaki eventually returned to the park to retrieve his Toyota car, whereupon he was arrested by police who had responded to a call by the father. A search of Miyazaki's two-room bungalow produced 5,763 videotapes, some containing anime and slasher films (later used as reasoning for his crimes). Interspersed among them was video footage and pictures of his victims. He was also reported to be a fan of horror films of which he had a collection. Miyazaki, who retained a perpetually calm and collected demeanor during his trial, appeared indifferent to his capture.
The media called him "The Otaku Murderer". His killings caused a moral panic against otaku, accusing anime and horror films of making him a murderer. These reports were disputed. In Eiji Ōtsuka's book on the crime, he argued that Miyazaki's collection of pornography was probably added or amended by a photographer in order to highlight his perversity. Another critic, Fumiya Ichihashi, suspected the released information was playing up to public stereotypes and fears about otaku, as the police knew they would help cement a conviction. Miyazaki's father refused to pay for his son's legal defense and committed suicide in 1994.
Trial and execution
The trial began on March 30, 1990. Often talking nonsensically, Miyazaki blamed his actions on "Rat Man", an alter ego who Miyazaki claimed forced him to kill; he spent time during the trial drawing "Rat Man" in cartoon form. The Tokyo District Court judged him still aware of the magnitude and consequences of his crimes and therefore accountable. He was sentenced to death on April 14, 1997. His death sentence was upheld by both the Tokyo High Court, on June 28, 2001, and the Supreme Court of Justice on January 17, 2006.
He described his serial murders as an "act of benevolence". Child killer Kaoru Kobayashi described himself as "the next Tsutomu Miyazaki or Mamoru Takuma". Miyazaki stated, "I won't allow him to call himself 'the second Tsutomu Miyazaki' when he hasn't even undergone a psychiatric examination."
Minister of Justice Kunio Hatoyama signed his death warrant and Miyazaki was hanged on June 17, 2008. The unusual swiftness of his execution as well as its timing soon after the Akihabara massacre prompted questions regarding the two incidents; the Ministry of Justice had no comment. Ryūzō Saki said, "His trial was long" and that he was "not willing to criticize Hatoyama".
Victims
Deceased
Mari Konno (

今野真理

,

Konno Mari): Four years old
Masami Yoshizawa (

吉沢正美

,

Yoshizawa Masami): Seven years old
Erika Nanba (

難波絵梨香

,

Nanba Erika): Four years old
Ayako Nomoto (

野本綾子

,

Nomoto Ayako): Five years old
References
Tsutomu Miyazaki Wikipedia
(Text) CC BY-SA