Antonio Paul Palladino, or more commonly known as Tony Palladino, (born 29 June 1983 in Tower Hamlets, London) is an English cricketer. He is a right-handed batsman and a right-arm medium-pace bowler. He currently plays for Derbyshire after being released by Essex at the end of the 2010 season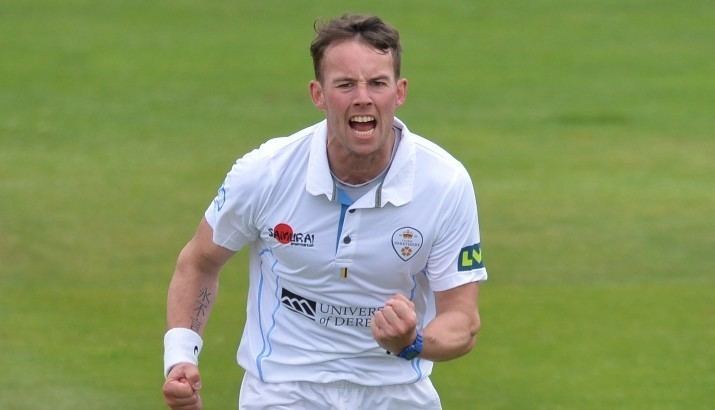 Palladino, a seam-bowler, made his debut for the Essex Second XI back in 2000, shortly after his seventeenth birthday, but only made two appearances in the competition before leaving to play for Wanstead in the Essex Cricket League - and occasionally for Essex Cricket Board in the County Cup.
He made his debut in the C&G Trophy in his last game of 2002, and played in the County Championship for the first time against Leicestershire in 2003. While no Essex bowler was particularly cheap, Palladino took no wickets during his 28-over spell, and, following this game, was called up for two further County Championship appearances this season - even though the first of these saw him capture a career-best 6-41 with the ball, figures which included the prize wickets of Test batsmen Robert Key and Geraint Jones.
Palladino played just two County Championship games during 2004, having dislocated his shoulder at the end of the previous season, which proved to hamper his progress, as Essex finished in mid-table in Division Two.
While studying at Anglia Polytechnic University he played for British Universities, including representing them against Banglasdesh in Bangladesh's 2005 tour of England by Bangladesh. Following a match against Loughborough UCCE at the beginning of 2006, played five County Championship games in both the 2006 and 2007 seasons.
On 5 June 2012, he took a first-class hat-trick against Leicestershire, the third wicket of Ramnaresh Sarwan was his 200th in first-class cricket.