County Championship (6) – 1979, 1983, 1984, 1986, 1991, 1992
Division Two
(2) – 2002, 2016
Sunday/Pro 40 League (5) – 1981, 1984, 1985, 2005, 2006
Division Two
(1) – 2008
Gillette/NatWest/C&G/Friends Provident Trophy (3) – 1985, 1997, 2008
Twenty20 Cup (0) -
Benson & Hedges Cup (2) – 1979, 1998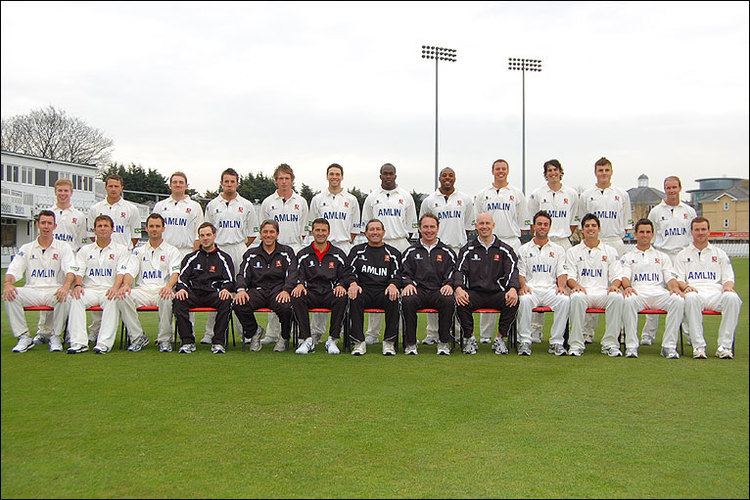 Second XI Championship (1) - 1973; shared (0) -
Second XI Trophy (0) -
Minor Counties Championship (0) - ; shared (0) -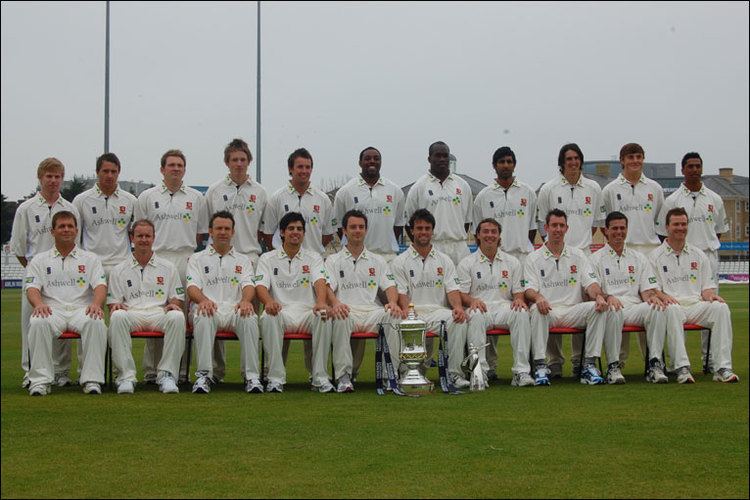 It is almost certain that cricket reached Essex by the 16th century and that it developed during the 17th century with inter-parish matches being played.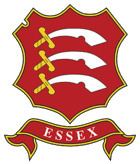 The first definite mention of cricket in connection with the county is a highly controversial match in 1724 between Chingford and Mr Edwin Stead's XI, which is recorded in The Dawn of Cricket by H T Waghorn. The venue is unknown but, if it was at Chingford, it is also the earliest reference to cricket being played in Essex as well as by an Essex team. The game echoed an earlier one in 1718 as the Chingford team refused to play to a finish when Mr Stead's team had the advantage. A court case followed and, as in 1718, it was ordered to be played out presumably so that all wagers could be fulfilled. We know that Lord Chief Justice Pratt presided over the case and that he ordered them to play it out on Dartford Brent, though it is not known if this was the original venue. The game was completed in 1726.
See : History of cricket to 1725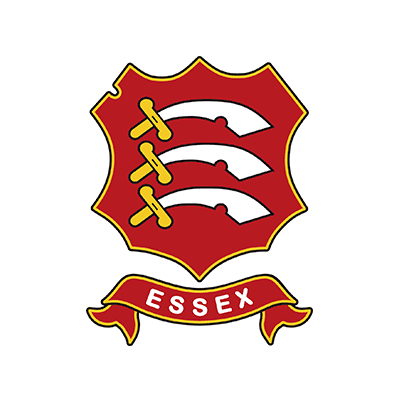 The earliest reference to a team called Essex is in July 1732 when a combined Essex & Herts team played against the London Cricket Club.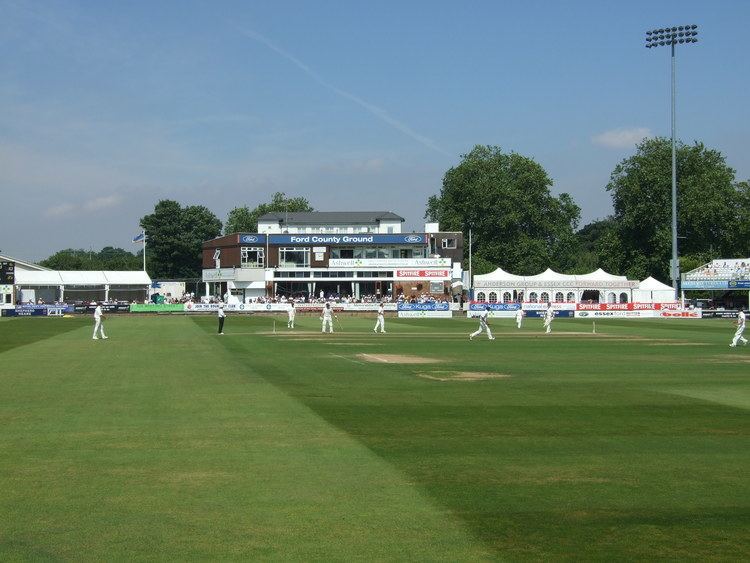 In July 1737, there was London v Essex at the Artillery Ground, London winning by 45 runs. In a return game at Ilford on 1 August 1737, Essex won by 7 runs.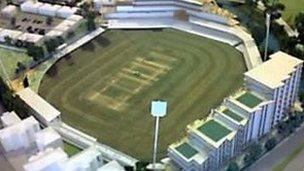 References are then occasional until 1785 when the Hornchurch Cricket Club became prominent. This club had a strong team that was representative of Essex as a county. However, the sources differed among themselves re whether the team should be called Essex or Hornchurch. But there is no doubt that Essex was a First-Class county from 1785 until 1794, after which the county strangely and abruptly disappeared from the records for a long time.
For information about Essex county teams before the formation of Essex CCC, see : Essex county cricket teams
Little was heard of Essex cricket from 1794 until the formation of Essex CCC on 14 January 1876 at a meeting in the Shire Hall, Chelmsford. The new club did not become First-Class until 1894.
Essex CCC played its inaugural first-class match on 14, 15 & 16 May 1894 against Leicestershire CCC at Leyton. It was the initial First-Class match played by either club, and Essex failed to win a match against any other county. In 1895, both of these clubs and Warwickshire CCC joined the County Championship. In the club's first championship match, of their first championship season, James Burns scored 114 against Warwickshire at Edgbaston and this was the first century for Essex in the First-Class cricket. G.F. Higgins scored the second championship century for Essex in the same match putting on 205 with Burns for the fourth wicket. The club made an extraordinary score of 692 against Somerset with the rarely available veteran Bunny Lucas scoring 145, but the most notable feat was by Walter Mead who took 17–119 against Hampshire CCC at Southampton.
Essex improved rapidly from 1895, so that by 1897 they were in the running for the Championship, only losing it when Surrey beat them at Leyton. They fell off after this despite beating a fine Australian team on a dubious pitch in 1899, never finishing higher than sixth between 1899 and 1932. Their batting on Leyton's excellent pitches was generally good with the "Essex Twins" of Perrin and McGahey and the sound and skilful Jack Russell, but the bowling depended too much on Mead, Buckenham and later Douglas and when available Louden.
With the decline of these players, Essex fell to some of their lowest levels ever during the late 1920s. Their bowlers conceded over 40 runs a wicket in 1928 – about the highest ever with uncovered pitches. The emergence of Jack O'Connor, Stan Nichols and when available, the amateur fast bowlers Ken Farnes and Hopper Read, though, made Essex during the 1930s a dangerous if inconsistent side. They finished as high as fourth in 1933, and owing to their pace bowling maintained almost as high a standard up to the outbreak of war. The batting, however, tended to depend too much upon O'Connor and a number of amateurs who were rarely available, and Essex lost too many games to break the North's stronghold on the Championship.
After the war, however, Essex fell off, taking their first wooden spoon in 1950. During this period it was left to Trevor Bailey to do all the pace bowling, and he was often unavailable due to Test calls, whilst spinner Peter Smith was frequently overbowled until he retired in 1951 – thus a strong batting line-up led by Bailey and Doug Insole could seldom win games. Not until 1957 did Essex come back into the top half of the table, but Bailey and Barry Knight never had support of sufficient class to permit them to reach the top of the table, even when Robin Hobbs became England's last successful leg-spinner late in the 1960s.
In the 1970s, with overseas players now permitted, Essex were able to gradually strengthen their team to achieve much more than they ever had before. This decade saw the advent of Graham Gooch, one of England's finest opening batsmen, even though he began his Test career with a pair against Australia in 1975. He didn't return to the England team until 1978, but after a slow start began to assert his dominance over Test bowlers as he had on the county scene. Dedicated to training, he forced his burly physique through a tough regime to prolong his career long after some of his contemporaries had retired.
Along with Gooch, county captain and England batsman Keith Fletcher built a powerful eleven in the late 1970s that dominated domestic cricket from 1979 to 1992, when Essex won six of thirteen County Championship titles. The bowling in the first half of this period was borne by tireless left arm seamer John Lever and spinner and prankster Ray East. The South African Ken McEwan and Fletcher were the best batsmen after Gooch. As Lever declined, England all rounder Derek Pringle and fast bowler Neil Foster took over, whilst John Childs crossed from Gloucestershire to take over as the chief spinner.
In the 1990s, Essex had more internationals, including Nasser Hussain, who captained England in several series. Bowlers Mark Ilott and Peter Such earned caps, as well as wicket keeper James Foster. Ashley Cowan toured the West Indies in 1997/98 without playing an international match. Essex were also able to sign England fast bowlers Darren Gough and Alex Tudor, after they left Yorkshire and Surrey respectively.
Enjoying a new sponsorship deal at their Chelmsford home, and a pitch which is always full of runs, Essex, led by combative all rounder Ronnie Irani and boasting the excellent Zimbabwe-born batsman Andy Flower in their ranks, have a young team with the talent required to relive their glory days. Recent use of overseas international players including Danish Kaneria and Andre Adams has also increased the overall strength of their squad. They fulfilled their promise by winning the National League Division 1 title in 2005, their first major title in eight years.
The future looks bright for Essex, especially with the breakthrough of young talent. Alastair Cook has become a regular England batsman, having previously been the England Under 19s captain, and after scoring a double century against the touring Australians in 2005. Ravi Bopara is another promising youngster, who is widely tipped for success.
In 2006, Essex successfully defended their National League title in the newly rebranded Pro40 format by the narrowest of margins, having tied for the title on points.
The club missed out on promotion in the County Championship only on the last day of the season, losing to Leicestershire while their rivals Worcestershire beat Northamptonshire.
In the Twenty20 Cup Essex beat Yorkshire to reach the semi-finals at Trent Bridge, although they were beaten in the semi-finals by eventual tournament winners Leicestershire. Essex also had Twenty20 success in the first floodlit Twenty20 Tournament, held between the four teams with permanent floodlights, in a series of 2 legged matches. Essex beat Derbyshire 1–0, after the first leg was washed out, and they won the second leg convincingly.
Notable and strange facts: -In the Championship Essex were the only county who Mark Ramprakash did not score a fifty against. -The 150/9 scored against Leicestershire in the Twenty20 Cup semi-final was the lowest total scored by Essex when they batted the whole innings -Essex's 2nd XI did better than the England cricket team by beating Sri Lanka in a one-day match
Despite regularly losing Alastair Cook and Ravi Bopara on England duty, the 2008 season was the most successful season in the history of Essex in the limited overs format.
After being relegated in the Pro40 competition the year before, as well as suffering the retirements of veterans Ronnie Irani and Andy Flower, Essex made valuable signings in Jason Gallian from Nottinghamshire, David Masters from Leicestershire and also Chris Wright from Middlesex. These pre-season signings, notably Masters, would prove to be crucial in the various trophy campaigns.
Essex were runners up to Kent in the group stage, but still comfortably qualified for a quarter-final fixture away at Leicestershire. Essex inflicted a crushing victory on the hosts, with the margin at 118 runs. The match can also be remembered for Ravi Bopara's 201 not out off just 138 balls.
This meant Essex would host the semi-final against Yorkshire at Chelmsford, in which the hosts posted 285–8 off the 50 overs thanks to a 95 off Alastair Cook and 61 by big-hitting Graham Napier. Impressive bowling from Danish Kaneria and Ryan ten Doeschate left Yorkshire all out for 198, thus ensuring Essex would proceed to a Lord's final against Kent.
The final on 16 August drew fans from both sides of the River Thames and filled the 30,000 capacity ground (a huge crowd for domestic cricket). Kent won the toss and elected to bat first, a decision which many pundits suggested eventually cost Kent the final. Kent were left limping after losing openers Joe Denly and Rob Key. It was only a 53 by overseas star Martin van Jaarsveld and 63 from fellow South African Ryan McLaren that helped Kent to a modest 214 all out. Initially Essex made hard work of chasing down the total after losing Alastair Cook as the 4th wicket for 93 runs. However, the experience of Grant Flower (70 not out) and his partnership with Ryan ten Doeschate (30 not out) helped Essex over the line with 7 balls to spare. Essex had thus won The Friends Provident Trophy for the third time after previous successes in 1985 and 1997.
Although Essex did not win the Twenty20 tournament, making the finals at The Rose Bowl with generally a young team was measured as a reasonable success in itself. The tournament also saw the emergence of Graham Napier as a big-hitting batsman (hitting a world record 16 sixes in his 152 not out off just 58 balls against Sussex at Chelmsford). Napier performed with both bat and ball in the quarter-final against Northants (40 off 20 balls and conceding 10 runs for 4 wickets when bowling) to help see Essex through to finals day for the second time in 3 years.
Despite a steady 54 from captain Mark Pettini in the semi-final, Essex were defeated by Kent by 14 runs, mainly due to some restrictive bowling by Kent's Yasir Arafat. Kent went on to lose the final to Middlesex.
Essex were expected to bounce back strongly after relegation from the top tier the season before. A five-wicket win at home to Yorkshire provided a good start to the league. A quickfire 99 from Ryan ten Doeschate clinched a tie away at Leicestershire soon after. The Eagles then extended their unbeaten run with a win away at Derbyshire, which included unbeaten centuries from Jason Gallian and Ravi Bopara, the former's coming off just 54 balls. Good quality bowling on an infrequently used wicket at Southend allowed Essex to bowl out Northants for just 61, before knocking off the total in just under 15 overs. Two days later The Eagles further consolidated their place at the top of the table with a victory over struggling Surrey in a rain-affected match at County Cricket Ground, Chelmsford. Promotion then seemed certain after Mark Pettini's 70 guided Essex to another win at Colchester against Glamorgan.
An abandonment at Warwickshire left Essex with enough points to be certain of promotion, but The Eagles would have to win away at Kent to be sure of winning the league. The match was notable for the huge level of away support Essex received, a rarity in domestic cricket. Despite an unbeaten Rob Key century and the fact Essex lost captain Mark Pettini on the first ball of their own innings, Essex managed to score the 247 needed for victory thanks to an unbeaten 68 from veteran Grant Flower, as well as fifties from Jason Gallian and Ravi Bopara, to pick up the Pro40 Division 2 title.
The win at Kent meant Essex had won their first double since 1984. Despite not being promoted in the County Championship, the 2008 season will be regarded as one of the most successful seasons in the history of Essex County Cricket Club, certainly in the shorter forms of the game.
The season also established a rivalry between Essex and Kent, which often became extremely heated in a small amount of cases due to the amount of alcohol consumed at cricket grounds combined with newly found passions for the game boiling over.
County Cricket Ground, Chelmsford
Lower Castle Park, Colchester
No. denotes the player's squad number, as worn on the back of their shirt.
denotes players with international caps.
*

denotes a player who has been awarded a county cap.
Essex county cricketers who have during their career also represented their national team in Test cricket, One Day International cricket or Twenty20 International cricket.