Leung is known for his collaborations with director Wong Kar-wai, with whom he has worked in seven films including Chungking Express (1994), Happy Together (1997), In the Mood for Love (2000), and The Grandmaster (2013). He also appeared in three Venice Film Festival Golden Lion-winning films, including A City of Sadness (1989), Cyclo (1995) and Lust, Caution (2007), directed by Ang Lee. Leung also stars in the Academy Award-nominated film Hero, and the box office hits Hard Boiled (1992) and Infernal Affairs (2002).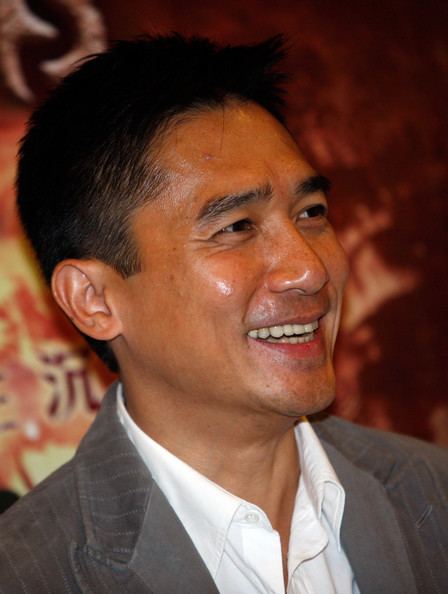 Leung was born in Hong Kong. Leung's early childhood was punctuated with parents' quarrels and arguments about money. A mischievous boy in his early years, Leung's personality changed when his father, a chronic gambler, left the family when he was eight; he and his younger sister were brought up by their mother.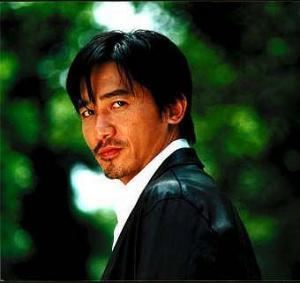 Leung was a reticent, quiet child. He has said that his childhood experiences paved the way for his acting career, which allows him to openly express his feelings:
Leung went to private school, but he quit at the age of 15 due to financial difficulties. He was a well-behaved teenager who was very close to his mother. During an interview on the making of Hero, he says that he sees his mother as his definition of a "hero[ine]" for having brought up two children alone.
After quitting his studies, Leung worked in a variety of jobs, first as a grocer's runner at his uncle's shop, then a showroom salesman in a Hong Kong shopping centre. Around the age of 16 he met future actor and comedian Stephen Chow who influenced his decision to become an actor and remains a good friend.
In 1982, he passed the training courses of television channel TVB. Due to his boyish looks, TVB cast him as host of a children's programme, 430 Space Shuttle. Leung enjoyed comedies during his television years; it was for these he became well known. So, in the 1980s, he was named as one of "TVB's Five Tigers" (their five up-and-coming male TV stars) along with Andy Lau, Felix Wong, Michael Miu and Kent Tong. Leung starred in the highly successful Police Cadet TV serial in 1984 (later named Police Cadet 84 to distinguish it from subsequent sequels).
He played an outgoing young man who decides to become a police officer; Maggie Cheung, who also started her career at the same time, played a shy bookworm, Leung's upstairs neighbour and love interest. Since then they have worked together on The Yang's Saga (1985), Days of Being Wild (1991), Ashes of Time (1994), In the Mood for Love (2000), Hero (2002), and 2046 (2005).
Interviewed by Wong Kar Wai, Leung said that he considered Maggie to be his alter ego. "Maggie is a truly formidable partner – one to waltz with. We do not spend a lot of time with each other, as we like to keep some mystery between us. Whenever I see her, I discover something new about her".
Many consider Leung's role in director John Woo's 1992 action film Hard Boiled in which he co-starred with Chow Yun-fat, as his breakthrough role. However, Leung first gained international exposure in Hou Hsiao-hsien's 1989 film A City of Sadness, which won the Venice Golden Lion.
Leung often collaborates with director Wong Kar-wai and has appeared in many of his films. His most notable roles include the lonely policeman in Chungking Express (1994), a gay Chinese expatriate living in Argentina in Happy Together (1997), and a self-controlled victim of adultery in In the Mood for Love (2000) for which he won the Best Actor award at Cannes. He trained for five years in wing chun to prepare for his role as Yip Man in Wong's The Grandmaster. He is considered by many to be one of the finest actors of his generation in Hong Kong. Robert De Niro and Brad Pitt are admirers of his work, and Leung has been called Asia's answer to Clark Gable.
Leung also has an on-and-off Cantopop and Mandarin pop singing career and sang the theme song of Infernal Affairs with Andy Lau.
During the late 1990s, it was difficult for him to break into Hollywood because he would not take on any roles that degrade his character and image in Hong Kong. To date, he has not done a Hollywood film, but is primed to appear in one after signing on with an American film agent.
In addition to Cantonese, English, and Spanish, Leung speaks Mandarin (accented) and some Japanese (as heard in Tokyo Raiders). Lust Caution is the first film where he has a Mandarin-speaking role in which he used his own voice. (His Mandarin dialogue in Hero was dubbed by someone else.)
During the promotion of the film Hero, some politicians and commentators in Hong Kong attacked Leung for expressing the view that the Tiananmen Square demonstration crackdown was necessary to maintain stability. Under constant political pressure and boycott threats, Leung made a single statement that he may have been quoted out of context but refused to retract his statement in the magazine. However, the movie magazine editor maintained that the original statement was not out of context and challenged people to read the complete interview.
In 2014 he was selected as a member of the jury for the 64th Berlin International Film Festival.
Tony Leung and Carina Lau are one of Hong Kong's biggest celebrity couples. The pair, who have been dating for 19 years before tying the knot in Bhutan, and remaining married for another eight. Leung has dated Carina Lau since the end of 1989. He had known her since The Replica in 1984. He worked on-screen with Lau in Replica (1984), Duke of Mount Deer (1984), Police Cadet (1984, 1985, 1988), The Yangs' Saga (1985), Days of Being Wild (1991), He ain't heavy, he's my father (1993), Ashes of Time (1994), and 2046 (2005).
In 1990, during the filming of Days of Being Wild, Lau was abducted for several hours. Wong Kar-wai said, "Originally, there were plans for Days of Being Wild I and II, and the sequence featuring Leung was meant to be the opening scene of the second movie. But two things happened, one of which was that Days of Being Wild didn't do well in Hong Kong, so the producers said, "No Part 2." The other reason was Carina Lau's kidnapping.
On 21 July 2008, the couple got married in Bhutan in royal fashion. The wedding created a media frenzy in Hong Kong, with companies spending hundreds of thousands of dollars to pursue the wedding party.
According to Ming Pao Daily News, Faye Wong and her husband actor Li Yapeng had taken them to India in 2007 to visit the 17th Karmapa. The Karmapa's counsel helped them to resolve a crisis in their relationship, and he also suggested Bhutan as a wedding venue.
Tony Leung is a Buddhist. He has donated to constructions of Buddhist institutions, performing a marriage in a Buddhist ceremony, attending Buddhist gatherings and doing the Buddhist palm greetings.
Raining Night (朦朧夜雨裡) (1986)
Who Wants (1988)
Love Day by Day (1993)
One Life One Heart (1994)
Trapped by Love (1994)
Day and Night (1994)
Cannot Forget Collection (1995)
The Past and the Future (1995)
Too Affectionate (1995)
Tony Leung Greatest Hits (June 2000)
In the Mood for Love (November 2000)
Wind Sand (2004) (reissued January 2006)
Asian Film Awards
2008 Won Best Actor (Lust, Caution)
Cannes Film Festival
2000 Best Actor (In the Mood for Love)
Golden Horse Film Festival
2007 Best Actor (Lust, Caution)
2004 Nominated Best Actor (2046)
2003 Best Actor (Infernal Affairs)
2000 Nominated Best Actor (In the Mood for Love)
1994 Best Actor (Chungking Express)
Hong Kong Film Awards
2013 Nominated Best Actor(The Silent War)
2009 Nominated Best Actor (Red Cliff)
2007 Nominated Best Actor (Confession of Pain)
2005 Won Best Actor (2046)
2003 Won Best Actor (Infernal Affairs)
2001 Won Best Actor (In the Mood for Love)
1999 Nominated Best Actor (Longest Nite)
1998 Won Best Actor (Happy Together)
1995 Won Best Actor (Chungking Express)
1993 Nominated Best Supporting Actor (Hard-Boiled)
1990 Won Best Supporting Actor (My Heart Is That Eternal Rose)
1988 Won Best Supporting Actor (People's Hero)
1987 Nominated Best Actor (Love Unto Waste)
(9 Best Actor Nominations, 3 Best Supporting Actor Nominations)
Golden Bauhinia Awards
2005 Won Best Actor (2046)
2003 Won Best Actor (Infernal Affairs)
1998 Won Best Actor (Happy Together)
Hong Kong Film Critics Society Awards
2005 Best Actor (2046)
Chinese Film Media Awards
2000 Won Best Actor (In the Mood for Love)
Hong Kong Film Directors' Guild Awards.
2014 Won Best Actor (The Grandmaster)
Tallinn Black Nights Film Festival
2004 Won Best Actor (2046)
Iron Elephant Film Awards
2007 Won Best Actor (Lust, Caution)
Hong Kong Society of Cinematographers (HKSC) Awards
2008 Most Charismatic Actor