Chinese name

湯鎮業 (traditional)




Role

Television Actor


Name

Kent Tong





Chinese name

汤镇业 (simplified)




Partner

Barbara Yung





Born

29 September 1958 (age 64) Hong Kong (

1958-09-29

)


Occupation

Former actorCurrent member of the National Committee of the Chinese People's Political Consultative Conference


Spouse

Wen Jing (m. 2008), Kun Jiang (m. 1993–2001)




Children

Tong Lok-yan, Tong Lok-yee, Bruce Tong, Chris Tong, Tong Hoi-Ka




Nominations

Hong Kong Film Award for Best Supporting Actor


Movies and TV shows

Brothers, Palace, The Tigers, Hero – Beyond the Boundary, Demi‑Gods and Semi‑Devils


Similar People

Barbara Yung, Wayne Lai, Anthony Wong Chau Sang, Michael Miu, Eddie Kwan



Associated acts

Five Tiger Generals



Popular Videos - Kent Tong & TV Shows
Kent Tong Chun-yip also known as Ken Tong, Kenneth Tong (Traditional - 湯鎮業 Simplified - 汤镇业)was born on 29 September 1958 in Hong Kong. He was a popular Television Broadcast TVB actor during the 1980s in Hong Kong, named as "Prince" among Five Tiger Generals of TVB.
Contents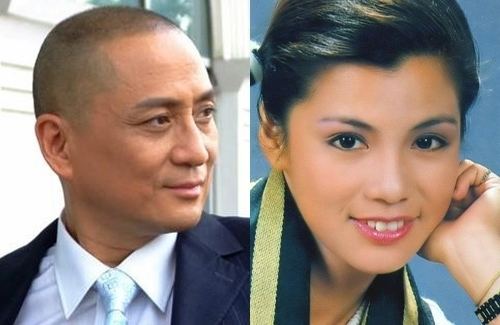 Kent Tong & Jamie Chik in a kiss scence (Thang Trấn Nghiệp hôn Thích Mỹ Trân)
Early life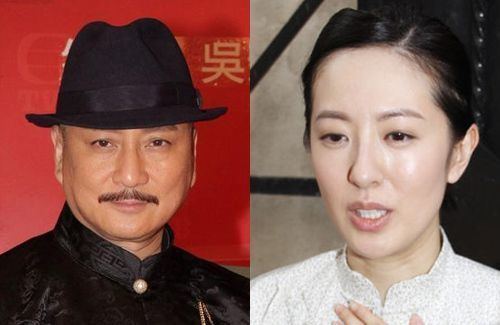 Kent Tong was born and grew up in a poor family in Hong Kong. His father was a fisherman who always caught seadfood to keep his family. All 12 members of his family lived in a small-sized room with only 30m2. After graduated high school, he worked on a salary of around 500 Hong Kong dollars per month.
Career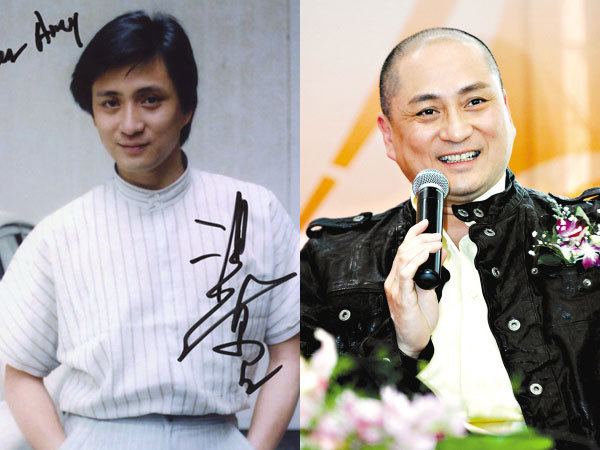 In 1979 Kent Tong received actor training from the TVB Artist Training Class, and proceeded to act for TVB. Although he has appeared in over a dozen movies, he is mostly known for his work in TVB television series, such as Duen Yu in Demi-Gods and Semi-Devils (1982) and Yin Ching in The Unyielding Master Lim(1986) . Tong often undertook roles as princes and villains in TVB dramas. During the 1980s, Kent Tong, along with Tony Leung Chiu-Wai, Andy Lau, Michael Miu and Felix Wong became the Five Tiger Generals of TVB. They were widely considered the most popular male actors of TVB at the time. Everyone called him a nickname "Prince" - the most handsome man in the group.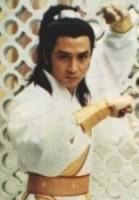 In 1985, Tong was blamed by the public for the suicide of his girlfriend, actress Barbara Yung, suffering a nervous breakdown as a result. At the end of 1985, he left TVB to avoid more negativity.
From between 1990s and now, he and his older brother, actor Michael Tong, have been switched to have food business and shoot films in China.Tong is appointed as a member of the National Committee of the Chinese People's Political Consultative Conference representing Guangdong Province since December 2007.
In 2015, he had a comeback TVB after 30 years with a big success of the blockbuster Lord of Shanghai. Besides, he was nominated as Best actor in the year.
Films
Once Upon a Rainbow (1982)
Hell Has No Boundary (1982)
Nomad (1982)
Demi-Gods and Semi-Devils (1982)
Red Spell Spells Red (1983)
Maybe It's Love (1984)
The Surgeon (1984)
Police Story (1985)
The Story of Dr. Sun Yat Sen (1986)
Eastern Condors (1987)
You OK, I'm OK (1987)
Call Girl '88 (1988)
The Dragon Family (1988)
Bitter Taste of Blood (1988)
City Cops (1989)
The Tigers (1991) – Best Supporting Actor Nomination for The Tigers (11th Hong Kong Film Awards)
Pretty Woman (1991)
Take Me (1991)
Fox Legend (1991)
The Days of Being Dumb (1992)
The Pearl of Oriental (1992)
Royal Tramp II (1992)
Sex And Curse (1992)
Sisters in Law (1992)
A Matter of Life or Death (1992)
Hero of Hong Kong 1949 (1993)
Lord of the East China Sea (1993)
Hero – Beyond The Boundary of Time (1993)
The Tale of a Heroine (1993)
Bogus Cops (1993)
Hot Desire (1993)
Dancing Boy in Underworld Street (1993)
Pink Panther (1993)
Battle of No Truce (1993)
A Man and a Woman (1993)
Naked Rose (1994)
Bloody Beast (1994)
Possessed (1994)
Reunion (2002)
Eternal Flame of Fatal Attraction (2003)
My Jail Story (2003)
Moving Targets (2004)
Love is a Many Stupid Thing (2004)
Dragon Squad (2005)
My Mother is a Belly Dancer (2006)
Brothers (2007)
The Scroll of Wing Chun White Crane (2014)
Silently Love (2015)
Doomed Disaster (2015)
Out of Ordinary (2016)
Xuan Zang (2016)
References
Kent Tong Wikipedia
(Text) CC BY-SA