A City of Sadness (Chinese: 悲情城市; pinyin: bēiqíng chéngshì) is a 1989 Taiwanese historical drama film directed by Hou Hsiao-hsien. It tells the story of a family embroiled in the tragic "White Terror" that was wrought on the Taiwanese people by the Kuomintang government (KMT) after their arrival from mainland China in the late 1940s, during which thousands of Taiwanese were rounded up, shot, and/or sent to prison. The film was the first to deal openly with the KMT's authoritarian misdeeds after its 1945 takeover of Taiwan, which had been restored to China following Japan's defeat in World War II, and the first to depict the February 28 Incident of 1947, in which thousands of people were massacred.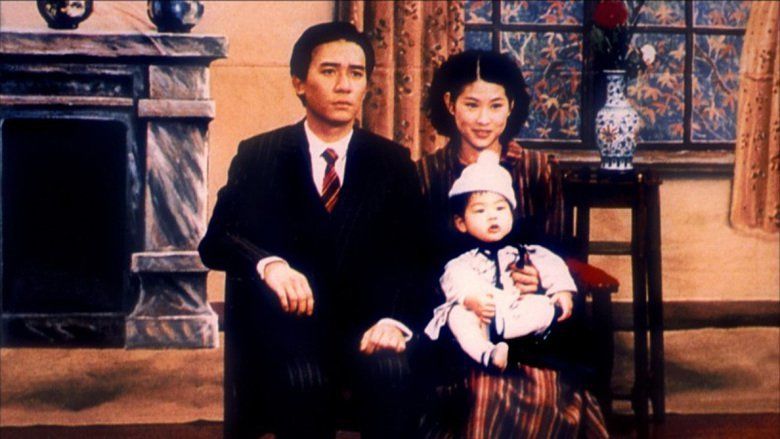 A City of Sadness was the first Taiwanese film to win the Golden Lion award at the Venice Film Festival, and is often considered Hou's masterpiece. The film was selected as the Taiwanese entry for the Best Foreign Language Film at the 62nd Academy Awards, but was not accepted as a nominee.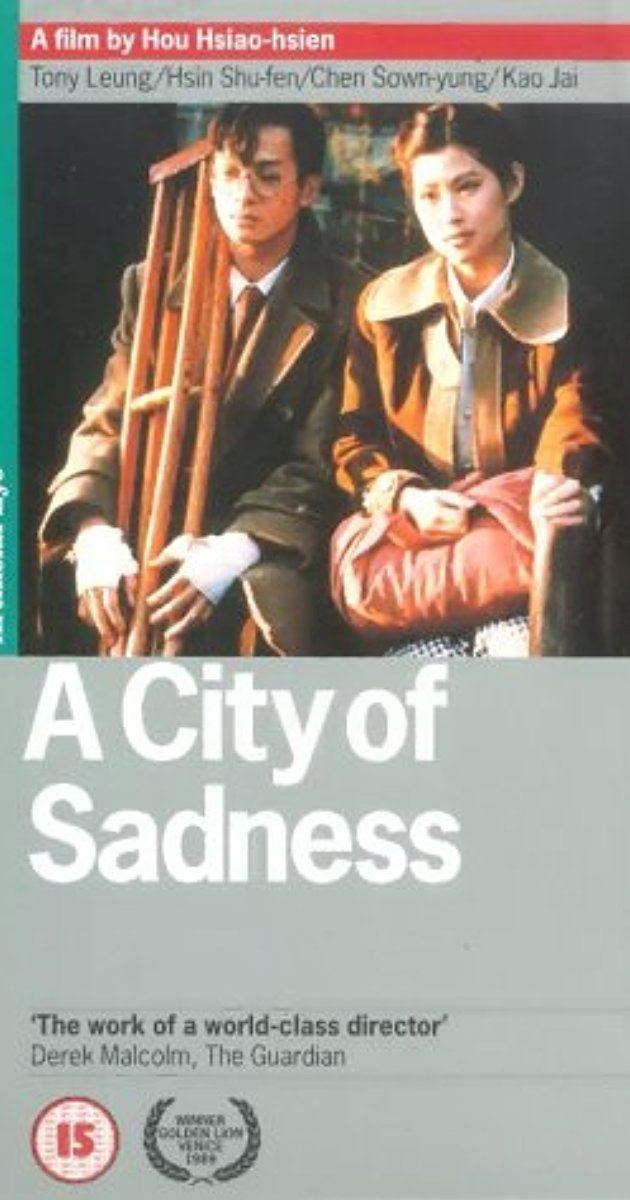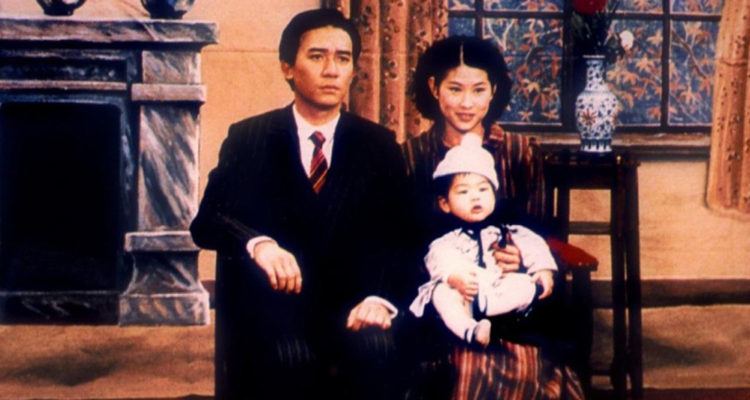 The film depicts the Lin family's experiences during the February 28 Incident. The eldest brother Wen-heung (Sung Young Chen) is murdered by a Shanghai mafia boss, the middle brother Wen-leung (Jack Kao) suffers a traumatic brain injury in a KMT jailhouse, and the youngest brother Wen-ching (Tony Leung Chiu Wai), who is both deaf and mute, hopes to flee to the mountains with his friend to fight in the anti-KMT resistance movement. By the end of the film even the photographer Wen-ching has been arrested by the authorities, leaving only his wife to tell the story of the family's destruction.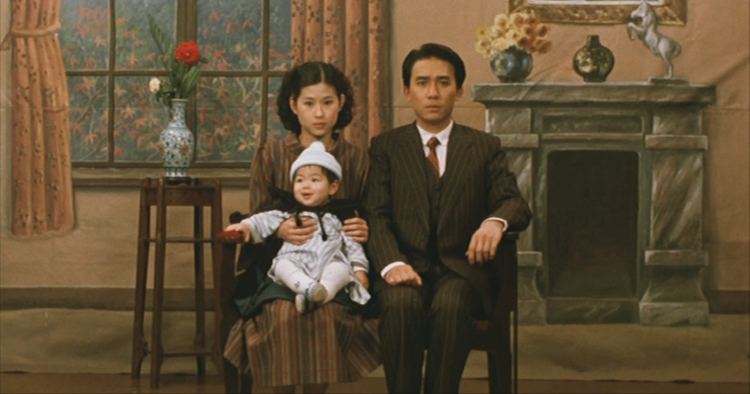 Tony Leung Chiu-Wai as Wen-ching
Sung Young Chen as Wen-heung
Jack Kao as Wen-leung
Li Tian-lu as Ah-lu (Grandfather)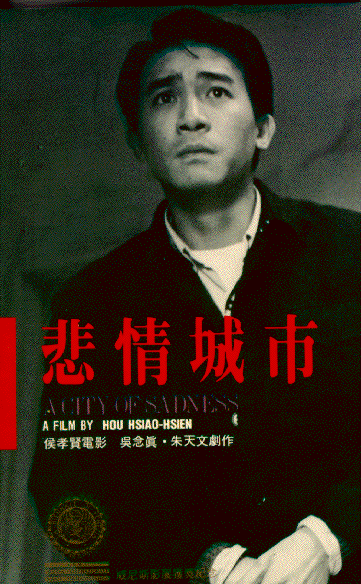 Xin Shufen as Hinomi
Wu Yi-Fang as Hinoiei
Nakamura Ikuyo as Shizuko
Jan Hung-Tze as Mr. Lin
Wu Nien-jen as Mr. Wu
Zhang Dachun as Reporter Ho
Tsai Chen-nan as singer (cameo appearance)
A City of Sadness was filmed on location in Jiufen, an old and declined gold mining town in northeast of Taiwan. The film revived Jiufen, and it became a popular tourist attraction.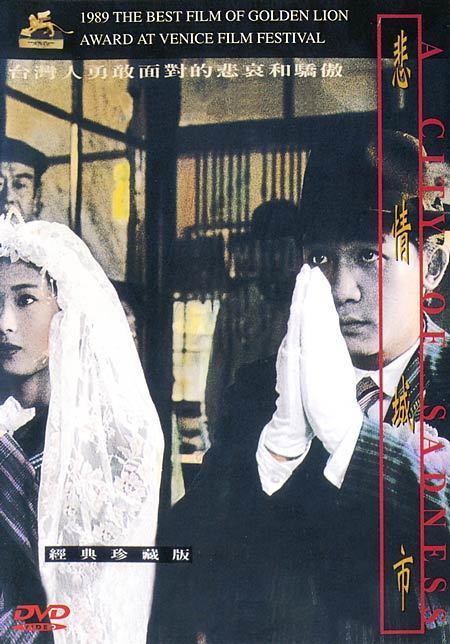 Wen-ching's deafness began as an expedient way to disguise Tony Leung's inability to speak Taiwanese (or Japanese—the language taught in Taiwan's schools during the 51-year Japanese rule), but wound up being an effective means to demonstrate the brutal insensitivity of Chen Yi's ROC administration.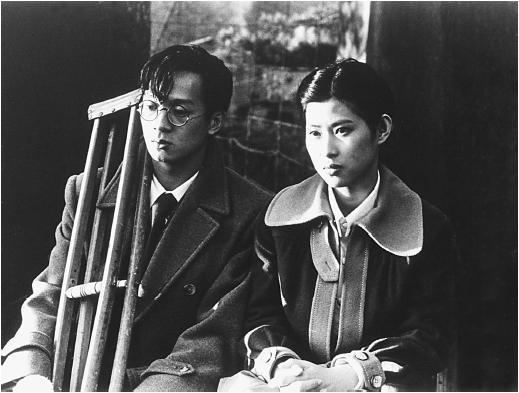 This film is regarded as the first installment in a trilogy of Hsiao-Hsien's films that deal with Taiwanese history, which also includes The Puppetmaster (1993) and Good Men, Good Women (1995).
A City of Sadness was a major commercial success in Taiwan, but critics were largely ambivalent toward the work. Having been advertised as a film about the February 28 Incident but never explicitly depicting the event, the film was consequently criticized as politically ambiguous, as well as overly difficult to follow. It is now widely considered a masterpiece, and has been described as "probably the most significant film to have emerged out of Taiwan's New Cinema."
Richard Brody of The New Yorker argued, "Hou's extraordinarily controlled and well-constructed long takes blend revelation and opacity; his favorite trope is to shoot through doorways, as if straining to capture the action over impassable spans of time." In Time Out, Tony Rayns wrote, "Loaded with detail and elliptically structured to let viewers make their own connections, [...] Hou turns in a masterpiece of small gestures and massive resonance; once you surrender to its spell, the obscurities vanish." Jonathan Rosenbaum lauded Hsiao-Hsien as "a master of long takes and complex framing, with a great talent for passionate (though elliptical and distanced) storytelling." In the Chicago Tribune, Dave Kehr declared, "A City of Sadness is a great film, one that will be watched as long as there are people who care about the movies as an art."
The film holds a 100% approval rating on Rotten Tomatoes. In the British Film Institute's 2012 Sight & Sound poll, 14 critics and two directors named A City of Sadness one of the ten greatest films ever made, placing it at #117 in the critics' poll and #322 in the directors' poll.
Awards and nominations
46th Venice Film Festival
Won: Golden Lion
Won: UNESCO Prize
1989 Golden Horse Film Festival
Won: Best Director – Hou Hsiao-hsien
Won: Best Leading Actor – Sung Young Chen
Nominated: Best Film
Nominated: Best Screenplay – Chu T'ien-wen, Wu Nien-jen
Nominated: Best Editing – Liao Ching-song
1989 Kinema Junpo Awards
Won: Best Foreign Language Film – Hou Hsiao-hsien
1991 Mainichi Film Concours
Won: Best Foreign Language Film – Hou Hsiao-hsien
1991 Independent Spirit Awards
Nominated: Best Foreign Film – Hou Hsiao-hsien
1991 Political Film Society
Won: Special Award