The film's title song "To Sir With Love", sung by Lulu, reached number one on the U.S. pop charts for five weeks in the autumn of 1967 and ultimately was Billboard magazine's No. 1 pop single for that year. The movie ranked number 27 on Entertainment Weekly's list of the 50 Best High School Movies.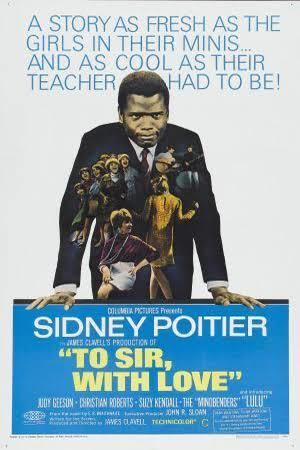 Mark Thackeray (Sidney Poitier), an unemployed man, applies for an engineering job but it will be a long time before a decision is made. He also applies for, and is awarded, a teaching position at North Quay Secondary School in the tough East End of London. He comes from British Guiana via California.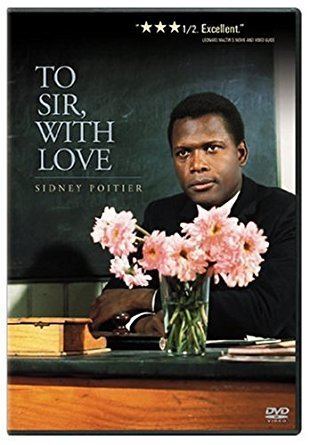 Thackeray learns from the staff of North Quay that most of the pupils have been rejected from other schools, and their antics drove their last teacher to resign. The pupils live up to their reputation. Led by Bert Denham (Christian Roberts) and Pamela Dare (Judy Geeson), their antics progress from disruptive behaviour (banging desk lids to break Thackeray's train of thought) to distasteful pranks. One pupil, Williams, casually wears sunglasses right in the classroom; Thackeray, as a running gag, keeps removing them for him. Thackeray retains his calm manner but a turning point comes one morning when he enters the classroom and discovers something being burned in the classroom stove. Although it is never revealed what is on fire, the suggestion is one of the female students burned a used sanitary napkin. Thackery loses his temper, orders the boys out of the classroom, and reprimands not only the unknown girl who caused the fire, but also the other girls for knowingly and willfully allowing her to do so. He informs them he will, henceforth, treat them as adults and allow them to discuss issues of their own choosing for the remainder of the term. Future classes discuss what the pupils can expect as adults, such as how to fill out resumes.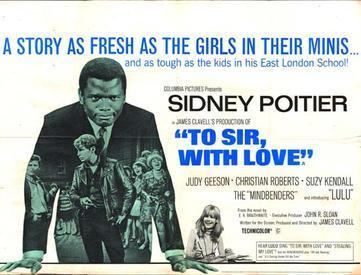 Thackeray wins the class over, except for Denham, who continues to bait him. Thackeray suggests a class outing to a museum, which turns out to be a success. He loses some of this new-found support when he defuses a potentially violent situation between Potter (Chris Chittell) and a gym teacher, Mr Bell. In class, he demands that Potter apologize directly to Bell for the incident even if he believes Bell was wrong. The group refuse to invite Thackeray to the class dance, and when Seales' (Anthony Villaroel) mother dies, the class takes up a collection for a wreath but refuses to accept Thackeray's donation. At this point, the headmaster advises him that he feels "the adult approach" has failed; future class outings are cancelled, and Thackeray is to take over the boys' gym classes until the headmaster can find a replacement. Meanwhile, Thackeray receives the engineer job offer in the mail.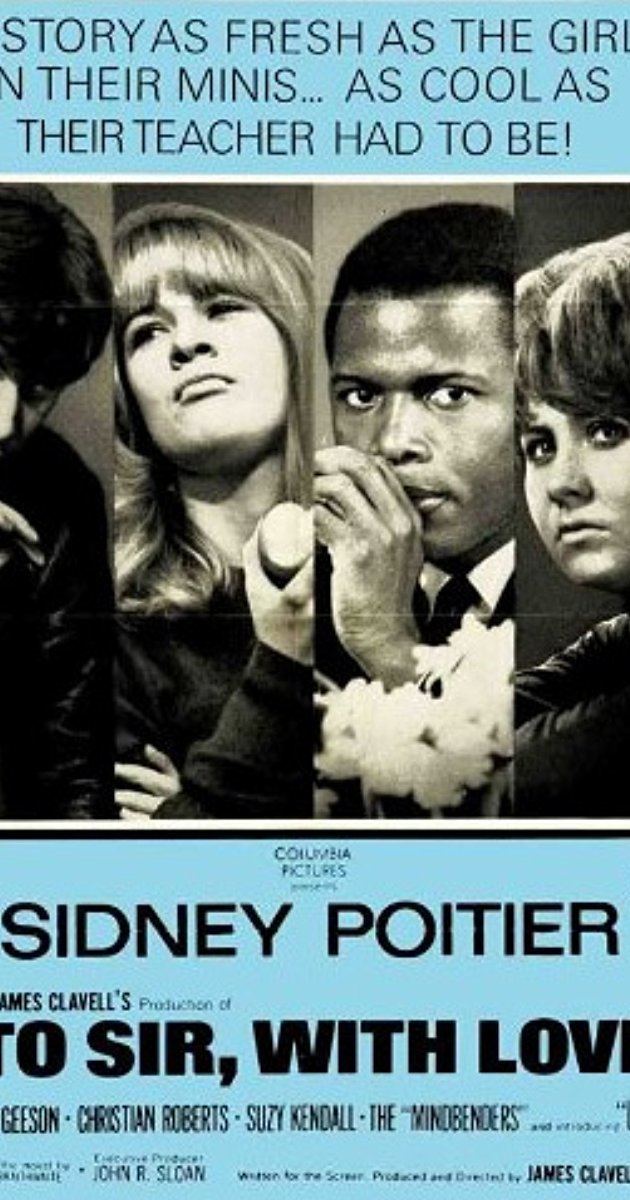 He starts to win the pupils back after he beats Denham in a boxing match, but tells him that he has genuine boxing ability and suggests that Denham teach boxing to the younger pupils next year. Denham expresses his admiration for Thackeray to his fellow pupils; Thackeray wins back their respect and is invited to the class dance. Later, when Mr. Thackeray attends the funeral of his student's mother, he is touched to find that his lectures on personal choices and responsibility have been taken to heart, and his entire class have also come despite the stigma they would receive for entering the home of a colored person.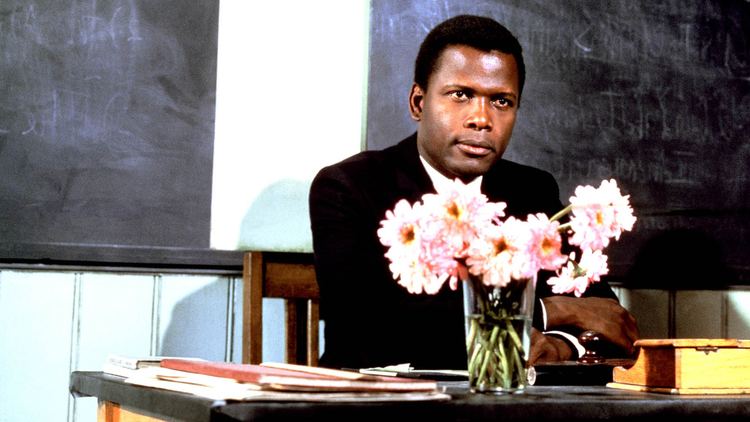 At the dance Barbara Pegg (Lulu) announces a "ladies choice" dance and Pamela chooses Thackeray as her dance partner. While Miss Pegg sings the film theme song, the class then presents Thackeray with a gift and he is too moved for words and retires to his classroom.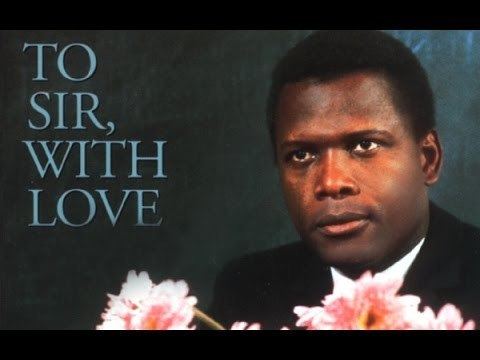 Two youths rush into the classroom, and upon seeing Thackeray they begin mocking his gift, a silver pitcher and card "To sir, with love" with the students' signatures, and joke that they will be in his class next year. After they leave, Thackeray tears up the job offer letter. He then takes a flower from the vase on his desk, places it on his lapel and returns to the dance.
Sidney Poitier as Mark Thackeray
Christian Roberts as Bert Denham
Judy Geeson as Pamela Dare
Suzy Kendall as Gillian Blanchard
Lulu as Barbara "Babs" Pegg
Ann Bell as Mrs. Dare
Geoffrey Bayldon as Theo Weston
Faith Brook as Grace Evans
Patricia Routledge as Clinty Clintridge
Chris Chittell as Potter
Adrienne Posta as Moira Joseph
Edward Burnham as Florian
Rita Webb as Mrs. Joseph
Fred Griffiths as Market Stallholder
Anthony Villaroel as Seales
Michael Des Barres as Williams
Gareth Robinson as Tich Jackson
Lynne Sue Moon as Miss Wong
Marianne Stone as Gert
The Mindbenders
Upon its U.S. release, Bosley Crowther began his review by contrasting the film with Poitier's role and performance in the 1955 film Blackboard Jungle; unlike that earlier film, Crowther says "a nice air of gentility suffuses this pretty color film, and Mr. Poitier gives a quaint example of being proper and turning the other cheek. Although he controls himself with difficulty in some of his confrontations with his class, and even flares up on one occasion, he never acts like a boor, the way one of his fellow teachers (played by Geoffrey Bayldon) does. Except for a few barbed comments by the latter, there is little intrusion of or discussion about the issue of race: It is as discreetly played down as are many other probable tensions in this school. To Sir, with Love comes off as a cozy, good-humored and unbelievable little tale."
Halliwell's Film and Video Guide describes it as "sentimental non-realism" and quotes a Monthly Film Bulletin review (possibly contemporary with its British release), which claims that "the sententious script sounds as if it has been written by a zealous Sunday school teacher after a particularly exhilarating boycott of South African oranges".
The Time Out Film Guide says that it "bears no resemblance to school life as we know it" and the "hoodlums miraculous reformation a week before the end of term (thanks to teacher Poitier) is laughable". Although agreeing with the claims about the film's sentimentality, and giving it a mediocre rating, the Virgin Film Guide asserts: "What makes [this] such as enjoyable film is the mythic nature of Poitier's character. He manages to come across as a real person, while simultaneously embodying everything there is to know about morality, respect and integrity."
The film premiered and became a hit one month before another film about troubled schools, Up the Down Staircase, appeared.
To Sir, with Love holds a 92% "Fresh" rating on the review aggregate website Rotten Tomatoes. The film grossed $42,432,803 at the box office in the United States, yielding $19,100,000 in rentals, on a $640,000 budget, making it the eighth highest grossing picture of 1967 in the US. Poitier especially benefited from that film's success considering he agreed on a mere $30,000 fee in exchange for 10% of the gross box office and thus arranged one of the most impressive payoffs in film history. In fact, although Columbia insisted on an annual cap to Poitier of $25,000 to fulfill that percentage term, the studio was forced to revise the deal with Poitier when they calculated they would be committed to 80 years of those payments.
The soundtrack album features music by Lulu, The Mindbenders, and incidental music by Ron Grainer. The original album was released on Fontana Records. It was re-released onto CD in 1995. AllMusic rated it three stars out of five.
The title song was a Cash Box Top 100 number-one single for three weeks.
To Sir With Love (Lyric: Don Black / Music: Marc London) – Lulu
School Break Dancing "Stealing My Love from Me" (Lyric & Music: Marc London) – Lulu
Thackeray meets Faculty, Then Alone
Music from Lunch Break "Off and Running" (Lyric: Toni Wine / Music: Carole Bayer) – The Mindbenders
Thackeray Loses Temper, Gets an Idea
Museum Outings Montage "To Sir, with Love" - Lulu
A Classical Lesson
Perhaps I Could Tidy Your Desk
Potter's loss of temper in gym
Thackeray reads letter about job
Thackeray and Denham box in gym
The funeral
End of Term Dance "It's Getting Harder all the Time" (Lyric: Ben Raleigh / Music: Charles Abertine) – The Mindbenders
To Sir With Love – Lulu
Laurel Awards
Sleeper of the Year: 1968
Female New Face – 2nd place: Judy Geeson – 1968
Directors Guild of America
Outstanding Directorial Achievement in Motion Pictures: James Clavell – 1967
Laurel Awards
Male New Face: Christian Roberts – 1968
10th Annual Grammy Awards
Best Original Score from a Motion Picture or Television Show: 1968
The film is recognized by American Film Institute in these lists:
2004: AFI's 100 Years...100 Songs:
"To Sir With Love" – Nominated