Full Name

Tina Caspary




Parents

Brenda Caspary




Spouse

Ryan Cyphert




Name

Tina Caspary




Siblings

Dee Caspary




Role

Actress






Born

December 28, 1970 (Age 50) (

1970-12-28

) California, U.S.


Other names

Tina Maria Caspary, Katrina Caspary, Tina Cyphert




Years active

1982-1989 , 1992-Present




Movies

Can't Buy Me Love, Mac and Me, My Mom's a Werewolf, Teen Witch, Annie


Similar People

Darcy DeMoss, Amanda Peterson, Courtney Gains, Jade Calegory, Jonathan Ward



Occupation

Actress , Dance teacher



Tina Caspary (born December 28, 1970) is an American actress, dancer, and choreographer and dance instructor. She gained moderate attention in the late 1980s with a supporting role in Can't Buy Me Love.
Contents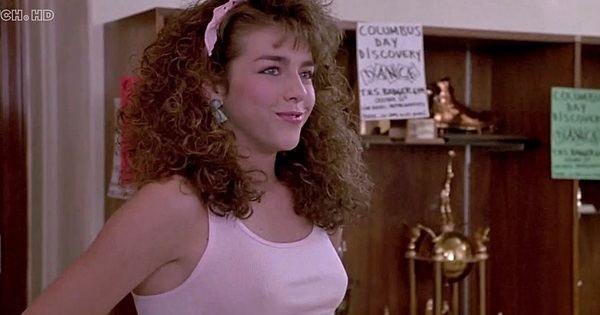 Tina Caspary Married Pilot, Can'tButMeLove1987_Ja26St2013
Personal life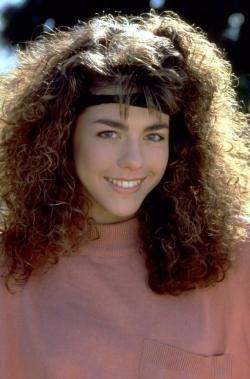 Caspary was raised in Southern California. She developed an interest in dance at a young age, along with her younger brother, Dewitt "Dee" Caspary, a choreographer/dancer. Caspary is married to Ryan Cyphert.
Tina Caspary's Husband Ryan Cyphert
Tina Caspary is married to Ryan Cyphert. Both of them are faculty at the company SHOCK the Intensive, which provides one-day intense dance coaching programs across America. Tina Caspary gave birth to fraternal twins with Ryan Cyphert. One of the twins is a boy, and the other is a girl.
Tina Caspary's Brother Dee Caspary
Tina Caspary has two brothers, one of whom is called Dee Caspary.At age ten, his mother and sister Tina inspired him to begin dancing lessons, which he endured a few years before plunging into the world of sports.By the time he reached the age of twelve, he was cast in the Disney TV show, "Kids Incorporated" as a dancer from 1987 to 1988. Following that, he danced on the show "Wild Orchid" in 1988.
Dance Magazine called him "the modern-day Fosse of our generation." Some of his television credits include Macy's "Stars of Dance performance", Fox's "So You Think You Can Dance", and his performance on ABC's super hit show "Dancing with the Stars". Dayquil and Verizon Wireless also featured his work in their national commercial campaign. In addition to this. Dee has also choreographed and directed different live events for Hard Rock Café, Billboard Live, Oakley, The Stone Movement, and Key Club. He has also made a mark working as the Director and Choreographer of Staging for FutureSex/LoveShow by Justin Timberlake in 2007.
He too appeared in the movie Mac and Me with her sister Tina. He appeared as a dancer during the McDonald's scene, also with Dominic Lucero.
He also owns Studio C with Tina.
Dee also has professional collaboration with different companies and choreographed for them. Some of these companies are Evolution Dance Company (Los Angeles) and Odyssey Dance Theatre (Utah). The El Portal Theatre in North Hollywood, debuted his work which later premiered films like A Time No More, The Last Letter, The Glass Case, and Inferno of Sin. Apart from his home town, Los Angeles, his dance seemed to have influenced millions of people around the world such as Australia, Italy, Guam, Japan, Canada, and New York. Some of the great people he worked with include Kenny Ortega, Jerry Evans, Peggy Holmes, Bonnie Story-Baker. He has performed live at the Elan Awards in New York before Tony Award winning choreographer Susan Stroman.
Teen actor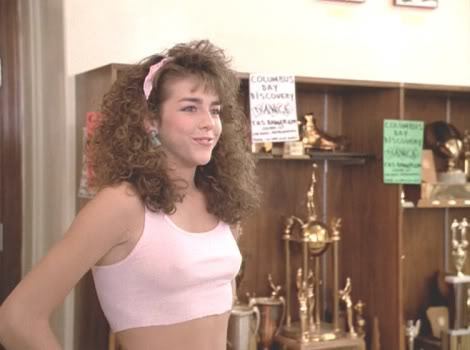 As a child then a teen actor in the mid to late 1980s, Caspary had minor roles on television and movies. Her first role was as a dancer in the 1982 movie Annie, then appeared three years later on an episode of the TV series Silver Spoons.
In December 1986, the 15-year-old Caspary played the role of Kelly Bundy in the un-aired pilot episode of the TV series Married... with Children. She was replaced by Christina Applegate when the show's producers felt Caspary's acting didn't fit the role.
Caspary's performance in the 1986 TV movie News at Eleven earned her a nomination for a Young Artist Award in the Exceptional Young Actress Starring in a Television Special or Movie of the Week category. Her 1987 supporting role in Can't Buy Me Love earned a second Young Artist nomination, for Best Young Actress in a Motion Picture - Comedy. Caspary's starring role in 1988's Mac and Me earned her a third Young Artist Award nomination.
Her Role in Married with Children with Hunter Carson
It was in December 1986, Tina Caspary, who was just 15-year-old then, played the role of Kelly Bundy in the pilot episode of Married with Children. The story of the show "Married with Children" revolves around Mr.Al Bundy, his wife Peggy, and their two children Kelly and Bud. Tina Caspary was acting opposite Hunter Carson, who was playing the role of Bud Bundy. Unfortunately, this pilot episode was un-aired. The pilot episodes are usually made on its own to see whether the show might get popular or not. However, the show's producers Michael G. Moye and Ron Leavitt felt Caspary's acting was not suitable for the role, and substituted her by Christina Applegate. Interestingly, Hunter Carson was also replaced by David Faustino in the role of Bud Bundy.
Although in the sitcom "Married with children" Kelly and Bud weren't as significant roles as Al Bundy and Peggy, they were still crucial parts of it. In many ways, Kelly is the core of the Bundy family. Even though Kelly makes fun of her brother bud a lot, she is happy for him when he ends up with dates. She genuinely cares about her brother. Bud and is usually happy for him when he ends up with partners. She is a person who is innocent enough to have a pet turkey at Thanksgiving. She is regarded as a kind-hearted person even though she taunts her brother a lot.
Her Role in Can't Buy Me Love
Tina Caspary's role in the American romantic comedy film Can't Buy Me Love was that of an airheaded teenager. The film was released on 14 August 1987. Her character name in this movie was Barbara, and she is one of the best friends of the lead female character in the film, Cindy.
The film tells the story of a nerdy high school boy called Ronald. Ronald makes a deal with his neighbour Cindy, who is a cheerleader to pretend as his girlfriend for one month so that he can look cool in front of other boys. Cindy agrees to this, and as time passes, they began to form a romantic bond between them. But unfortunately, Cindy breaks up with Ronald due to some misunderstandings. Cindy also appears disgusted with Ronald when she sees him behaving arrogantly at school and becomes jealous when she sees him flirting with her best friends Barbara and Patty. We can see that the character played by her in the film was of a very volatile type. Acting in the film also earned her a Young Artist Award nomination for the "Best Young Actress in a Motion Picture – Comedy".
Her Role in Mac and Me
Tina Caspary acted in the American comic science-fiction movie calledMac and Me in the year 1988. In Mac and Me, she played the role ofCourtney, who worked in a McDonald's shop. The film tells thestory of an alien who gets trapped on Earth. It hides in a passingvan, occupied by a boy named Eric who uses wheelchair, his singlemother, and his older brother Michael. Eric gets a new friend namedDebbie who helps him to trap the alien in a vaccum cleaner. In thefilm, Tina Caspary plays the role of the elder sister of Debbie. Ericwants to send his alien friend, whom he calls MAC now, which is theshort form for Mysterious Alien Creature, to his real home. Courtney,Debbie, and Michael decide to help Eric to reunite MAC with his Alienfamily even though the FBI was trying to catch them. Her acting inthis movie earned her Young Artist Award Nomination for the thirdtime in a row.
Dance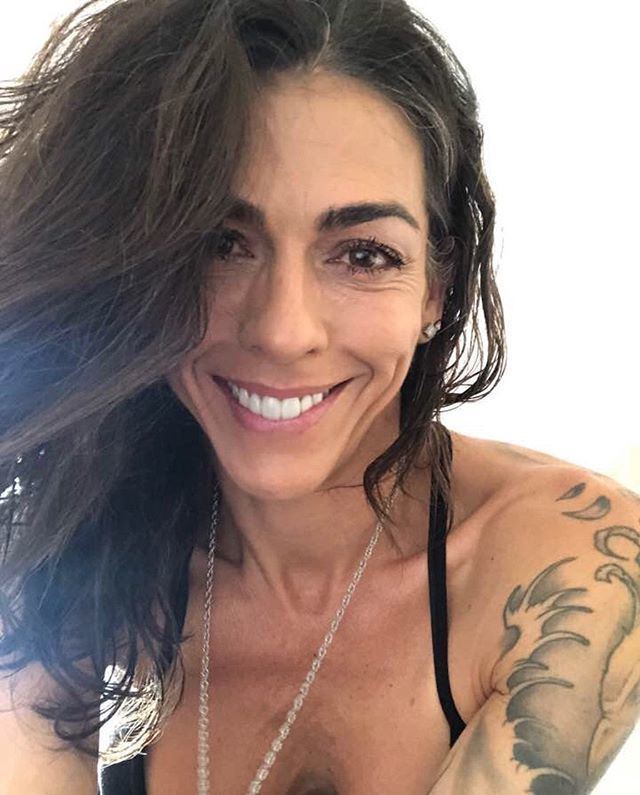 Caspary quit acting after two teen roles in 1989's My Mom's a Werewolf and Teen Witch, re-focusing on dance. In 1996, Caspary launched a line of dance clothing called Katrina Activewear.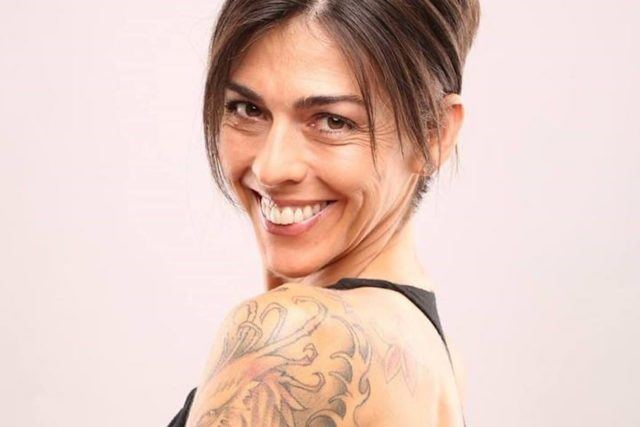 She has appeared in music videos by Red Hot Chili Peppers and Reba McEntire, and was a principal dancer on the Academy Awards show for five years, working with Debbie Allen.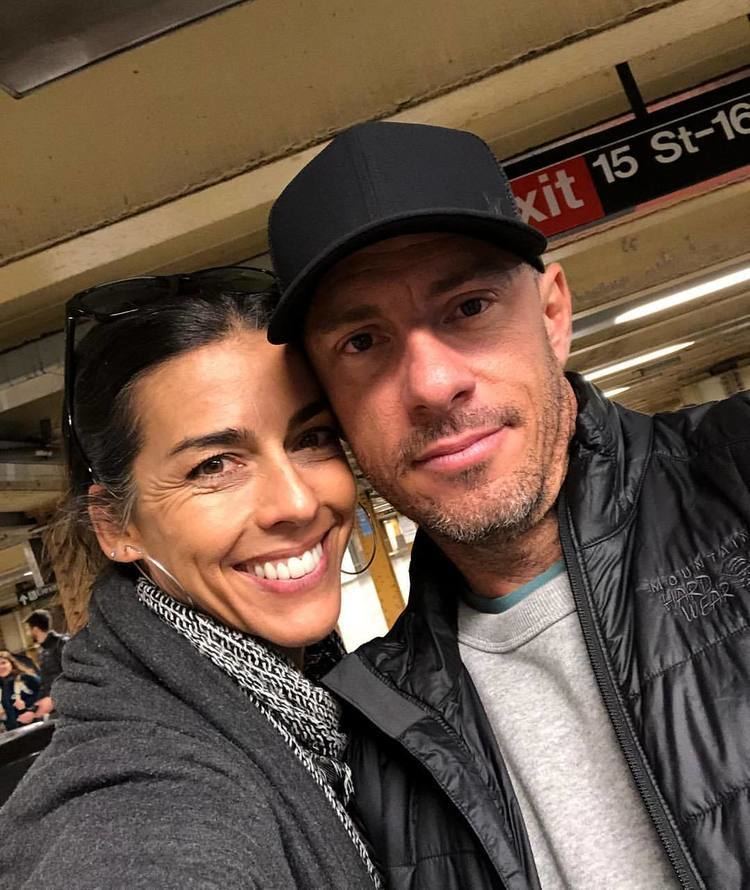 Caspary and her husband, Ryan Cyphert, are on the faculty of SHOCK the Intensive, a company that provides intense one-day dance training programs across the United States.
Katrina Activewear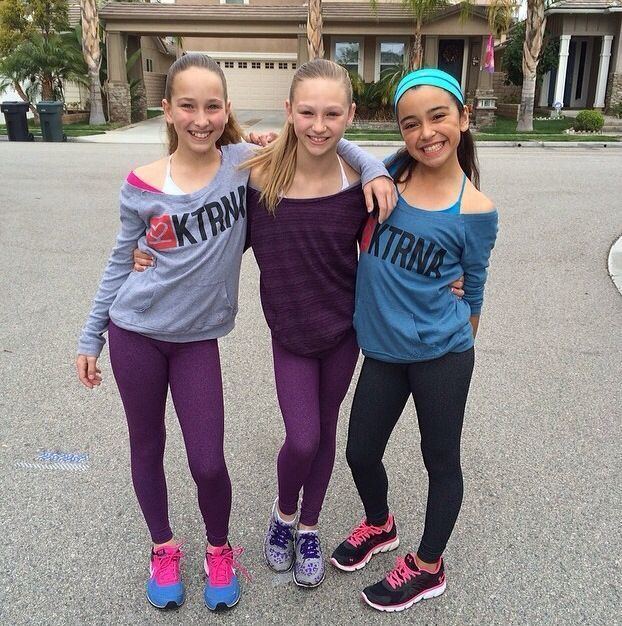 In 1996, Tina Caspary launched a collection of clothing which was specifically designed to use as dance wear called Katrina Activewear. The brand Ktrna has been there since the last 22 years in the industry. The specialty of the brand is that it is made by dancers for dancers. Katrina Activewear or Ktrna can be thought of as a collaboration of design, fashion, artistry, movement, and passion. It is a lifestyle choice and a unique identity for the active, confident athlete. In other words, Ktrna is founded based on the ideals of creativity, beauty, art, and everlasting love for motion and music.
Where is Tina Caspary Now ?
Caspary quit acting in the year 1989 and refocused in dance. She was featured in a music video by the Red Hot Chilli Peppers and Reba McEntire. She has been the principal dancer on the Academy Awards for five years. She is working on the faculty of SHOCK with her husband and running a business of activewear branded as Ktrna now.
Net Worth
Tina Caspary possesses a net worth of Approx $1 million. She earned this money from her salary as an actress, dancer, choreographer and dance instructor.
Filmography
Actress
1994
Valley of the Dolls (TV Series)
as
Robin
- Episode #1.10 (1994) - Robin
1989
My Mom's a Werewolf
as
Jennifer Shaber (as Katrina Caspary)
1989
Teen Witch
as
Shawn (as Tina Marie Casapary)
1989
Live-In (TV Series)
as
Rhonda Graham
- The Coupe, the Group and Everything (1989) - Rhonda Graham
1988
Falcon Crest (TV Series)
as
Maria
- Uneasy Allies (1989) - Maria (uncredited)
- And Baby Makes Three (1989) - Maria (uncredited)
- Tuscany Venus (1988) - Maria (uncredited)
1989
Day by Day (TV Series)
as
Linda
- You Gotta Be a Football Hero (1989) - Linda (as Katrina Caspary)
1988
Mac and Me
as
Courtney (as Katrina Caspary)
1988
Totally Minnie (TV Movie)
as
Dancer
1987
Married... with Children (TV Series)
as
Kelly Bundy
- Unaired Pilot (1987) - Kelly Bundy
1987
Can't Buy Me Love
as
Barbara
1987
Growing Pains (TV Series)
as
Jamie
- Choices (1987) - Jamie
1986
Combat High (TV Movie)
as
Mary Beth
1986
The Magical World of Disney (TV Series)
as
1st Girl
- The Thanksgiving Promise (1986) - 1st Girl
1986
News at Eleven (TV Movie)
as
Gretchen Kent
1985
Silver Spoons (TV Series)
as
Amanda
- A Magnificent Obsession (1985) - Amanda
1982
Annie
as
Dancer (as Tina Maria Caspary)
Self
1985
Television Parts Home Companion (Video short)
as
Self - Player
References
Tina Caspary Wikipedia
(Text) CC BY-SA