Other names

LisaRayeL Raye

Name

LisaRaye McCoy-Misick

Years active

1995–present




Born

September 23, 1967 (age 53) (

1966-09-23

)

Chicago, Illinois, U.S.

Education

Thornridge High SchoolKenwood AcademyEastern Illinois University

Occupation

Actress, model, buisnesswoman, fashion designer

Parents

David Ray McCoy, Katie McCoy

Movies and TV shows




Similar People
Actress lisaraye mccoy seeking love
LisaRaye McCoy (born September 23, 1966 or 1967), known as LisaRaye, is an American actress, model, businesswoman and fashion designer. McCoy is best known for portraying Diana "Diamond" Armstrong in the 1998 film The Players Club, Neesee James on The CW sitcom All of Us from 2003 until 2007 and Keisha Greene in the VH1 romantic comedy series Single Ladies which originally aired from 2011–2014. She is also the ex-wife of Michael Misick, the first-ever Premier of the Turks and Caicos Islands.
Contents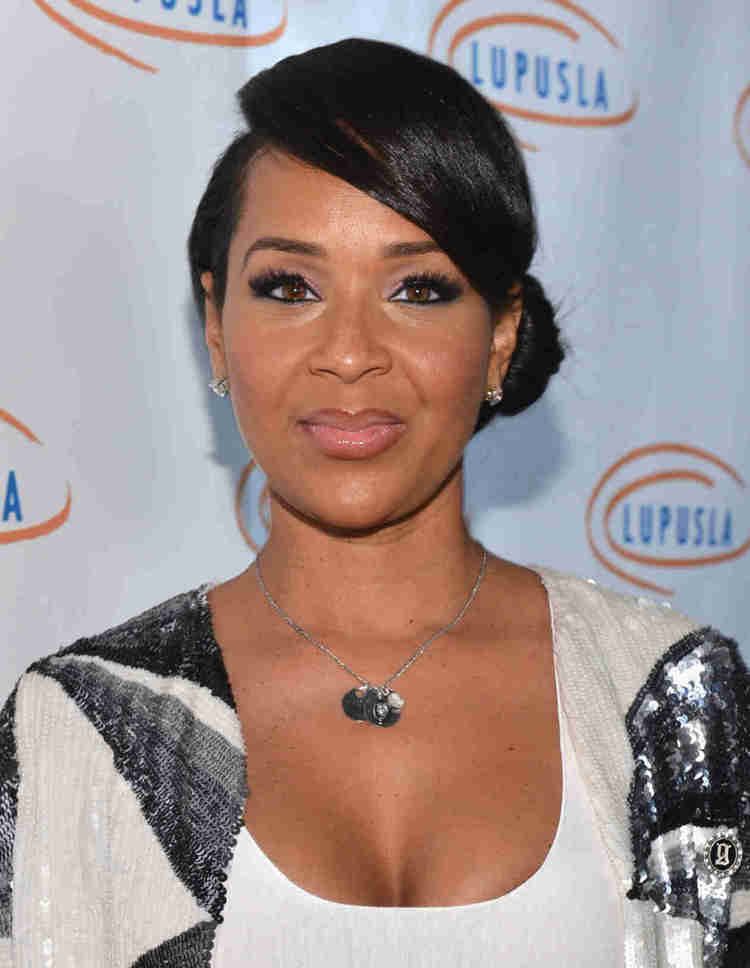 Lisaraye mccoy speaks on stacey dash beef being married but single
Early life
Born in Chicago, Illinois, McCoy is the daughter of David Ray McCoy (1935–1988), a Chicago businessman and Katie McCoy, a former professional model. She is the younger half-sister of Cynthia McCoy Richardson, Jelahn McCoy, Alvin Gray and Carolyn. Growing up on the south side of Chicago, McCoy attended St. James College Prep, Kenwood Academy and later Thornridge High School; graduating in 1984. After high school, McCoy attended Eastern Illinois University before pursuing an acting career.
Career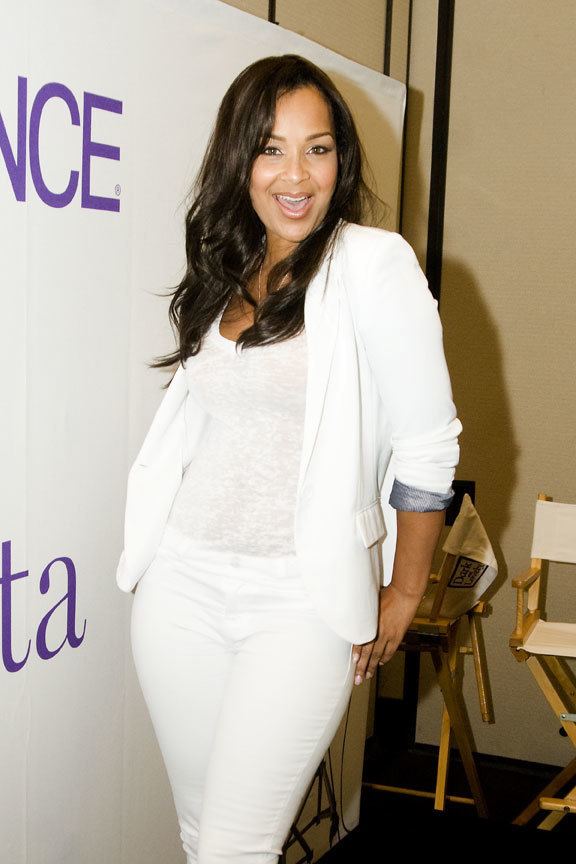 McCoy made her acting debut as the lead in Reasons, an independent film directed by Monty Ross McCoy is perhaps best known for her role as Diamond in The Players Club, directed and written by Ice Cube. She also appeared in The Wood, opposite Omar Epps, Rhapsody, All About You, and Go for Broke. In 2003, McCoy starred as Neesee James in the UPN/ CW sitcom All of Us, where she played Duane Martin's ex-wife. The series ended in 2007. McCoy began her career as a model for fashion, but before that she was married to Archie Amerson. She did shows in churches and high schools in her native Chicago. In addition to acting, McCoy has also appeared in dozens of music videos, including "Know Filter 2" by Shleah, Tugoa, T.Lee, "Download" by Lil' Kim, Changing Faces's "Same Tempo", Ginuwine's "Last Chance", Ludacris' "Number 1 Spot", Calvin Richardson's "True Love," Sisqó's "Incomplete", Lil Jon and Ice Cube's "Roll Call", "I Don't Wanna See" and " I Really Want to Sex Your Body," by Link, Tupac Shakur's "Toss It Up", "Never Be The Same Again" by Ghostface Killah & Carl Thomas, ""Unpredictable" by Jamie Foxx, Ooohhhwwweee" by Master P, "Slip N' Slide by Danny Boy, and "Are You in the Mood" by Teddy & Dru Down. She also had a cameo in Seven's music video "Girls" & Jaheim's music video "Back Tight Wit You" McCoy also recorded the single "Would You?" with rapper Benzino. In 2005, McCoy launched two fashion lines: Luxe & Romance, a lingerie line that was introduced during New York's Fashion Week, and Xraye, a jeans line for women. In 2011, she launched her jean collection "The LisaRaye Collection" in partnership with PZI Jeans, and a hair line, "LisaRaye Glamour." That same year, she was the Ambassador/Grand Marshal for the 70th Magic City Classic parade and football game in Birmingham, Alabama.
Personal life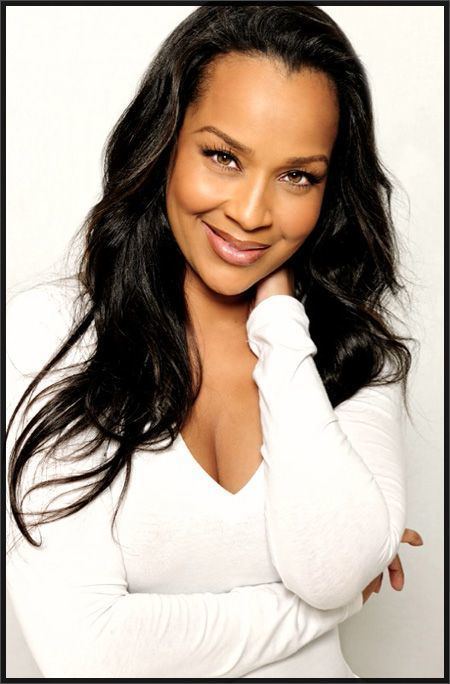 McCoy has a daughter named Kai Morae Pace (b. 1989) from a previous relationship with Kenji Pace. In 1992, McCoy married Tony Martin. They divorced in 1994. In April 2006, McCoy married Michael Misick, who had been elected the Premier of the Turks and Caicos Islands (a position previously known as "Chief Minister of the Turks and Caicos Islands") in 2003. They were married in a lavish ceremony before 300 guests, followed by a three-week honeymoon to Jerusalem, Bali and Dubai. During their marriage, McCoy's title was "First Lady of Turks and Caicos." In August 2008, Premier Misick released a statement announcing that he and McCoy were divorcing. Misick resigned from office in March 2009 after an investigation found "clear signs of corruption" involving selling off public land to fund his own investments. He fled Turks and Caicos, and was eventually arrested in Brazil and extradited back to the islands to stand trial.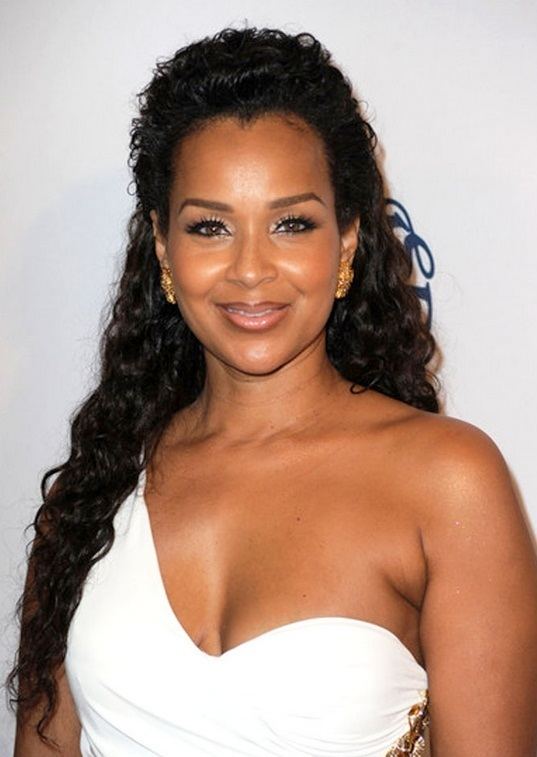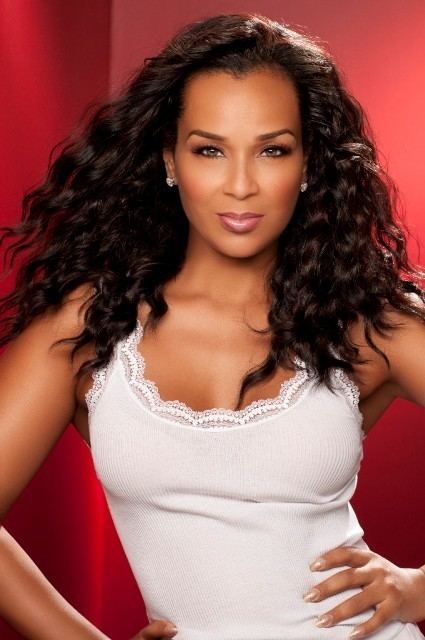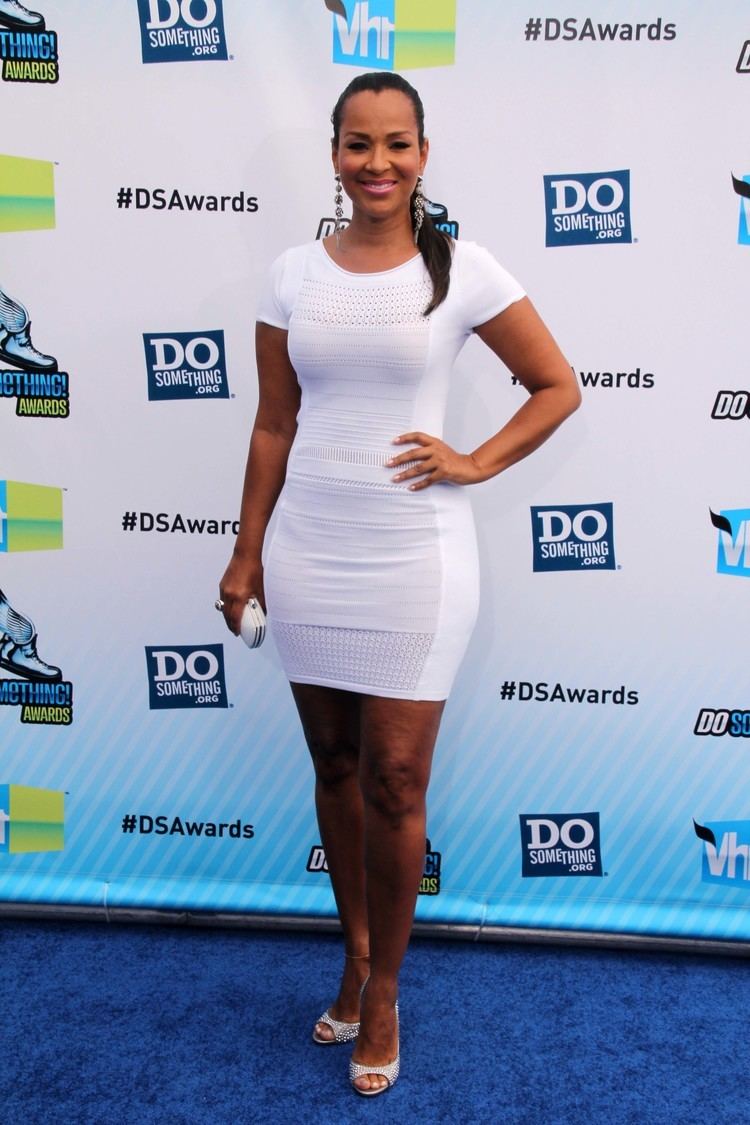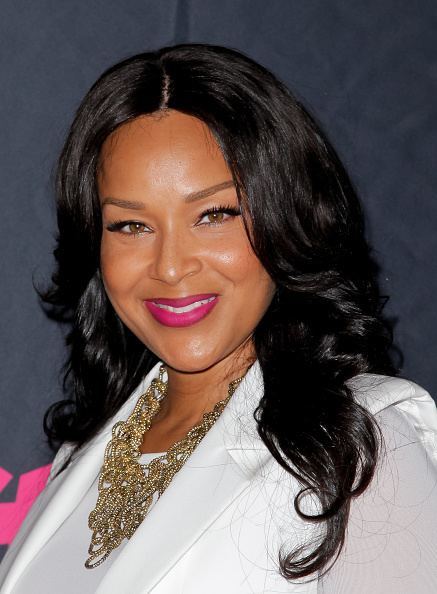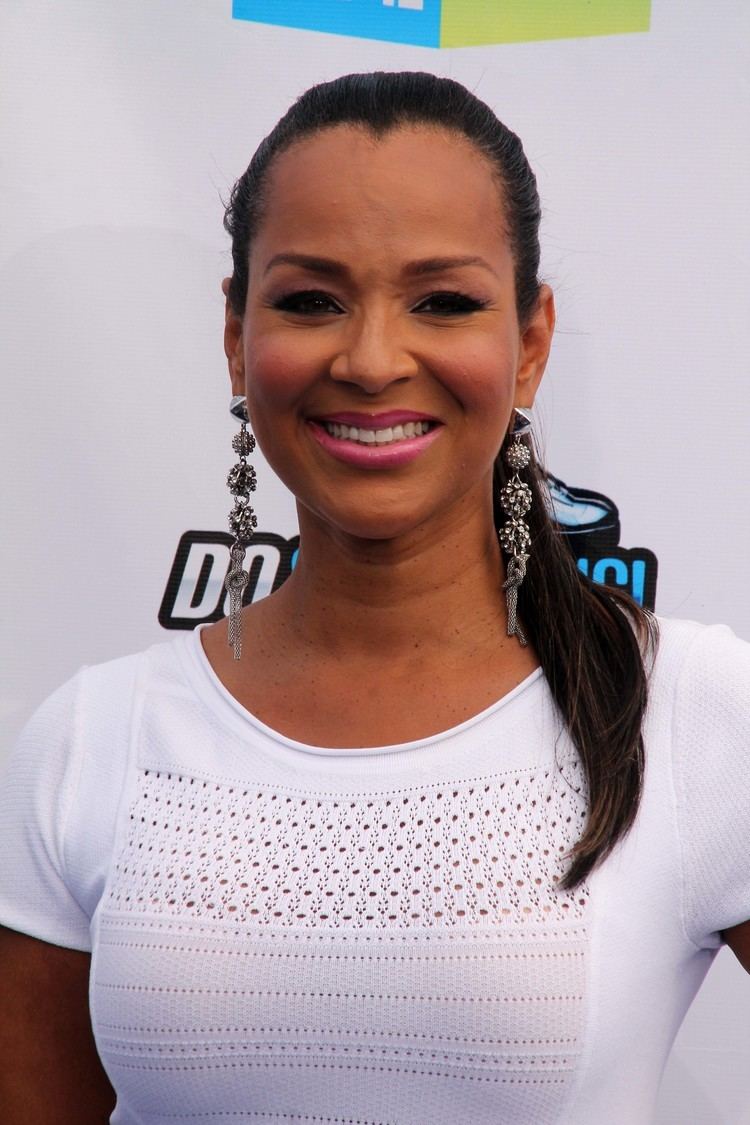 Filmography
Actress
-
Lunar Lockdown (post-production)
as
Warden Meyers
-
Scarlett (TV Movie) (post-production)
as
Allyson Davis
2003
All of Us (TV Series)
as
Neesee James / As neesee james
- Can I get a witness (2023) - As neesee james
- Boyz in the woods (2023) - Neesee James
- The Wedding Singers (2007) - Neesee James (as LisaRaye)
- She Blinded Me with Science (2007) - Neesee James (as LisaRaye)
- Sins of the Father (2007) - Neesee James (as LisaRaye)
- Everything Happens for a Reason (2007) - Neesee James (as LisaRaye)
- The Boy Is Mine (2007) - Neesee James (as LisaRaye)
- It Was Fun While It Lasted (2007) - Neesee James (as LisaRaye McCoy-Misick)
- He's Got Game (2007) - Neesee James (as LisaRaye)
- Artificial Intelligence (2007) - Neesee James (as LisaRaye)
- The B-R-E-A-K-U-P (2007) - Neesee James (as LisaRaye)
- Let's Go, Bobby, Let's Go! (2007) - Neesee James (as LisaRaye)
- Everybody Loves Rain Man (2006) - Neesee James (as LisaRaye)
- Crime and Maybe Some Punishment (2006) - Neesee James (as Lisaraye McCoy-Misick)
- My Two Dads (2006) - Neesee James (as LisaRaye)
- Like Father, Like Son- Like Hell! (2006) - Neesee James (as Lisaraye McCoy-Misick)
- The Courtship of Robert's Father (2006) - Neesee James (as LisaRaye)
- Pretty Woman (2006) - Neesee James (as LisaRaye)
- Love Do Cost a Thing (2006) - Neesee James (as LisaRaye)
- Police- Open Up (2006) - Neesee James (as Lisaraye McCoy-Misick)
- Trojan Condo (2006) - Neesee James (as LisaRaye)
- The Hair Down There (2006) - Neesee James (as LisaRaye)
- Carmen's Karma (2006) - Neesee James (as LisaRaye)
- Surprise, Surprise: Part 2 (2006) - Neesee James (as LisaRaye)
- Surprise, Surprise: Part 1 (2006) - Neesee James (as LisaRaye)
- The N-Word (2006) - Neesee James (as LisaRaye)
- He's Gotta Have It (2006) - Neesee James (as LisaRaye)
- Domo Arigato, Mr. Roberto (2006) - Neesee James (as LisaRaye)
- Pass the Peas (2006) - Neesee James (as LisaRaye)
- Don't It Make My Brownies Blue (2006) - Neesee James (as LisaRaye)
- Robert and Neesee Get Real (2006) - Neesee James (as LisaRaye)
- Trying to Love Two (Ain't Easy to Do) (2006) - Neesee James (as LisaRaye)
- Neesee's Grave Plot (2006) - Neesee James (as LisaRaye)
- Who Took the Merry Out of Christmas (2005) - Neesee James (as LisaRaye)
- Creeping with the Enemy (2005) - Neesee James (as LisaRaye)
- Legal Affairs: Part 2 (2005) - Neesee James (as LisaRaye)
- Legal Affairs: Part 1 (2005) - Neesee James (as LisaRaye)
- The Spy Who Smoked Me (2005) - Neesee James (as LisaRaye)
- School Colors (2005) - Neesee James (as LisaRaye)
- Divorce Means Never Having to Say I'm Sorry (2005) - Neesee James (as LisaRaye)
- Love at First Type (2005) - Neesee James (as LisaRaye)
- Kiss, Kiss, Pass (2005) - Neesee James (as LisaRaye)
- If You Can't Stand the Heat (2005) - Neesee James (as LisaRaye)
- Starting Over (2005) - Neesee James (as LisaRaye)
- He-Male Trouble (2005) - Neesee James (as LisaRaye)
- Sail On (2005) - Neesee James
- Hollywood Swinging (2005) - Neesee James
- Baby Got (Flash) Back (2005) - Neesee James (as LisaRaye)
- Passing the Test (2005) - Neesee James
- Movin' on Up (2005) - Neesee James (as LisaRaye)
- So I Creep (2005) - Neesee James
- Handle Your Business (2005) - Neesee James (as LisaRaye)
- Not So Wonderful News (2005) - Neesee James (as LisaRaye)
- Focus (2005) - Neesee James (as Lisaraye McCoy)
- Get Me to the Church on Time (2005) - Neesee James (as LisaRaye)
- Liar, Liar (2005) - Neesee James (as LisaRaye)
- Home for Christmas? (2004) - Neesee James (as LisaRaye)
- The Return of Mars Blackmon (2004) - Neesee James (as LisaRaye)
- Parents Just Don't Understand (2004) - Neesee James (as LisaRaye)
- Basket Cases (2004) - Neesee James
- Let's Stay Together (2004) - Neesee James (as LisaRaye)
- Why Do Fools Fall Back in Love? (2004) - Neesee James (as LisaRaye)
- In Through the Out Door (2004) - Neesee James (as LisaRaye)
- The Kiss Off (2004) - Neesee James (as LisaRaye)
- Return of the Mack (2004) - Neesee James (as LisaRaye)
- Reunited and It Doesn't Feel That Good (2004) - Neesee James (as LisaRaye)
- It Takes Three to Tango (2004) - Neesee James (as LisaRaye)
- Playdate (2004) - Neesee James (as LisaRaye)
- Thirty Candles (2004) - Neesee James (as LisaRaye)
- Wedding Dance (2004) - Neesee James (as Lisaraye McCoy)
- A Family Affair (2004) - Neesee James (as Lisaraye McCoy)
- O Brother, Where Art Thou? (2004) - Neesee James (as Lisaraye McCoy)
- Johnny Come Lately: Part 2 (2004) - Neesee James (as Lisaraye McCoy)
- Johnny Come Lately: Part 1 (2004) - Neesee James (as Lisaraye McCoy)
- Boxing (2004) - Neesee James (as Lisaraye McCoy)
- Used Ta Be My Girl (2004) - Neesee James (as LisaRaye)
- Catering (2004) - Neesee James (as LisaRaye)
- I Saw Tia Kissing Santa Claus (2003) - Neesee James (as LisaRaye)
- Out of the Picture (2003) - Neesee James (as LisaRaye)
- Johnny Comes Home Marching (2003) - Neesee James (as LisaRaye)
- Tia Moves In (2003) - Neesee James (as LisaRaye)
- Spatial Profiling (2003) - Neesee James (as LisaRaye)
- Uncle Marcus Comes to Dinner (2003) - Neesee James (as LisaRaye)
- Say My Name, Say My Name (2003) - Neesee James (as LisaRaye)
- Kindergarten Confidential (2003) - Neesee James (as LisaRaye)
- Here Comes the Bride (2003) - Neesee James (as LisaRaye)
- Birthdaze (2003) - Neesee James (as LisaRaye)
- Pilot (2003) - Neesee James (as LisaRaye)
2019
A House Divided (TV Series)
as
Alexis
- New Beginnings (2023) - Alexis
- Clean Up Shop (2023) - Alexis
- It's Been Too Long (2023) - Alexis
- Dark Storm (2023) - Alexis
- This Ends Today (2023) - Alexis
- Double or Nothing (2023) - Alexis
- A Gust of Wind (2023) - Alexis
- Time of Betrayal (2023) - Alexis
- Why the Sudden Rush? (2022) - Alexis
- All Acts Get Old (2022) - Alexis
- Under The Jail (2022) - Alexis
- Two Steps Ahead (2022) - Alexis
- As If You Have A Choice (2022) - Alexis
- Trust No One (2022) - Alexis
- Wake Up (2021) - Alexis
- You Forced My Hand (2021) - Alexis
- Monuments of What we Can Achieve (2021) - Alexis
- Too Much Blood (2021) - Alexis
- We All got Choices (2020) - Alexis
- They Can Kill Me (2020) - Alexis
- Legacy (2020) - Alexis
- Willing to Sacrifice (2020) - Alexis
- I Just Need the Money (2020) - Alexis
- Why So Surprised (2020) - Alexis
- The Iron Law (2019) - Alexis
2018
The Family Business (TV Series)
as
Donna Duncan / Donna
- Rise or Fall (2022) - Donna Duncan
- Vengeance is mine (2022) - Donna Duncan
- Home Coming (2022) - Donna Duncan
- Dead Silence (2022) - Donna Duncan
- Trigger Happy (2022) - Donna
- Everybody Wants Harris (2022) - Donna Duncan
- The Heat Is On (2021) - Donna Duncan
- The Hunt For Brother X (2020) - Donna Duncan
- Deploy The Drones (2020) - Donna Duncan
- I Don't Want To Lose My Queen (2020) - Donna Duncan
- Take No Prisoners (2020) - Donna Duncan
- Mothers And Their Sons (2020) - Donna Duncan
- The Nuclear Option (2020) - Donna Duncan
- Heat It Up! (2020) - Donna Duncan
- You Can Run But You Cant Hide (2020) - Donna Duncan
- Introducing Brother X (2020) - Donna Duncan
- Put A Ring On It (2020) - Donna Duncan
- Casualties Of War (2020) - Donna Duncan
- Back To Life (2020) - Donna Duncan
- Mexican Stand Off (2019) - Donna Duncan
- Home Coming (2019) - Donna Duncan
- A Death in the Family (2019) - Donna Duncan
- The Heat Is On (2019) - Donna Duncan
- Answered Questions (2018) - Donna Duncan
- Show Down (2018) - Donna Duncan
- The Games Have Just Begun (2018) - Donna Duncan
- We Are at War (2018) - Donna Duncan
2022
Single Not Searching
as
Angela
2022
You Married Dat
as
Dr. Reid
2022
Chocolate City 3: Live Tour
as
Shawna Diva
2022
Greed: A Seven Deadly Sins Story (TV Movie)
as
Miss Viv
2021
In the Gray (Short)
as
Renee
2021
For the Love of Money
as
Gigi's Mom (Dahlia)
2020
Holiday Heartbreak (TV Movie)
as
Summer St. John
2019
South Side (TV Series)
as
LisaRaye McCoy
- Mild Sauce Meatballs (2019) - LisaRaye McCoy
2019
Tales (TV Series)
as
Mavis
- Brothers (2019) - Mavis
2019
Love Dot Com: The Social Experiment
as
Deloris Quinn
2019
Huge in France (TV Series)
- Episode #1.6 (2019)
2019
You Hittin Dat (TV Mini Series)
as
Dr. Reid
2017
Ballers (TV Series)
as
Amber's Mother
- Rough Ride (2018) - Amber's Mother
- Yay Area (2017) - Amber's Mother
2018
No More Mr Nice Guy
as
Bridget St. John
2016
Love Under New Management: The Miki Howard Story
as
Sylvia
2011
Single Ladies (TV Series)
as
Keisha Greene
- New (2015) - Keisha Greene
- Build (2015) - Keisha Greene
- Gone (2015) - Keisha Greene
- Remix (2015) - Keisha Greene
- Last Dance (2014) - Keisha Greene
- One Step Forward, Two Steps Back (2014) - Keisha Greene
- Game On (2014) - Keisha Greene
- Cat and Mouse (2014) - Keisha Greene
- Tell You No Lies (2014) - Keisha Greene
- Ask Me No Questions (2014) - Keisha Greene
- Walk the Walk (2014) - Keisha Greene
- Show-Stopper (2014) - Keisha Greene
- A Cut Above (2014) - Keisha Greene
- The Girl Most Likely To- (2014) - Keisha Greene
- Where There's a Will (2014) - Keisha Greene
- One Wedding and a Funeral (2014) - Keisha Greene
- Finally (2012) - Keisha Greene
- Still in Love with You (2012) - Keisha Greene
- All or Nothing (2012) - Keisha Greene (as Lisaraye McCoy)
- Stormy Weather (2012) - Keisha Greene (as Lisaraye McCoy)
- Fast Love (2012) - Keisha Greene (as Lisaraye McCoy)
- The Business of Friendship (2012) - Keisha Greene (as Lisaraye McCoy)
- Is This Love? (2012) - Keisha Greene (as Lisaraye McCoy)
- Eat, Play, Love (2012) - Keisha Greene (as Lisaraye McCoy)
- Deuces (2012) - Keisha Greene (as Lisaraye McCoy)
- The Fabric of Our Lives (2012) - Keisha Greene (as Lisaraye McCoy)
- Ex-Factor (2012) - Keisha Greene (as Lisaraye McCoy)
- No Ordinary Love (2012) - Keisha Greene (as Lisaraye McCoy)
- I Didn't Mean to Turn You On (2012) - Keisha Greene (as Lisaraye McCoy)
- Slave to Love (2012) - Keisha Greene (as Lisaraye McCoy)
- Is This the End? (2011) - Keisha Greene (as Lisaraye McCoy)
- Everything Ain't What It Seems (2011) - Keisha Greene
- Can't Hide Love (2011) - Keisha Greene
- Lost Without You (2011) - Keisha Greene (as Lisaraye McCoy)
- Take Me to the Next Phase (2011) - Keisha Greene (as Lisaraye McCoy)
- Old Dogs, New Tricks (2011) - Keisha Greene (as Lisaraye McCoy)
- That's What Friends Are For (2011) - Keisha Greene
- Confidence Games (2011) - Keisha Greene
- Indecent Proposal (2011) - Keisha Greene (as Lisaraye McCoy)
- Cry Me a River (2011) - Keisha Greene
- Pilot (2011) - Keisha Greene (as Lisaraye McCoy)
2014
Lap Dance
as
Sugar (as LisaRaye)
2013
Jaheim: Age Ain't A Factor (Music Video)
as
LisaRaye McCoy
2012
The Promise (Short)
as
Ms. Fuller (as LisaRaye)
2011
Hawthorne (TV Series)
as
Chandra
- Just Between Friends (2011) - Chandra (as Lisaraye McCoy)
2011
Video Girl
as
Patricia (as Lisa Raye)
2009
Contradictions of the Heart (Video)
as
Kiki (as LisaRaye)
2009
Lil' Kim: Download feat. T-Pain and Charlie Wilson (Music Video)
as
LisaRaye McCoy
2005
The Proud Family Movie (TV Movie)
as
Choreographer (voice)
2005
Beauty Shop
as
Rochelle (as Lisaraye McCoy)
2004
Super Spy (Video)(as LisaRaye)
2003
Gang of Roses
as
Maria (as LisaRaye)
2003
Love Chronicles
as
Marie Toursaant (as LisaRaye)
2002
Go for Broke
as
Belinda / Star (as LisaRaye)
2002
Civil Brand
as
Frances Shepard (as LisaRaye)
2001
All About You
as
Lisa (as LisaRaye)
2001
Date from Hell (Short)(as LisaRaye)
2000
Rhapsody (TV Movie)
as
Victoria (as LisaRaye)
2000
The Cheapest Movie Ever Made (as LisaRaye)
1999
The Wood
as
Lisa (as Lisaraye)
1998
The Players Club
as
Diamond (as Lisa Raye)
1997
In the House (TV Series)
as
Delivery Woman #1 / Delivery Woman
- Abstinence Makes the Heart Grow Fonder (1997) - Delivery Woman #1 (as Lisa Raye)
- Saint Marion (1997) - Delivery Woman (as Lisa Raye)
1996
Reasons (as Lisa Ray McCoy)
1996
Makaveli Feat. Danny Boy, Aaron Hall, K-Ci & JoJo: Toss It Up (Music Video)
as
Woman
1995
Martin (TV Series)
as
Swinger woman
- Swing Thing (1995) - Swinger woman (credit only)
Director
2022
BET Her Presents: The Waiting Room (TV Series) (1 episode)
- The Pink Fight (2022)
2012
The Promise (Short) (co-director - as LisaRaye)
Producer
2021
In the Gray (Short) (producer)
Self
2021
Dish Nation (TV Series)
as
Self - Guest Host / Self
- Episode #11.154 (2023) - Self
- Episode #10.45 (2021) - Self - Guest Host
- Episode #10.44 (2021) - Self - Guest Host
- Episode #10.43 (2021) - Self - Guest Host
- Episode #10.42 (2021) - Self - Guest Host
- Episode #10.41 (2021) - Self - Guest Host
2023
Asking for a Friend (TV Series)
as
Self - Host
- Chrisy & Cherritta (2023) - Self - Host
- Chelsea & DeJane' (2023) - Self - Host
- Adrian & Emanuel (2023) - Self - Host
- Myia & Graylin (2023) - Self - Host
- Aisha & Essence (2023) - Self - Host
2022
The Big Scoop with Coop (TV Series)
as
Self
- Guest LisaRaye McCoy (2022) - Self
2022
The Real (TV Series)
as
Self
- LisaRaye McCoy/Monique Coleman (2022) - Self
2010
The Wendy Williams Show (TV Series)
as
Self / Self - Guest
- Sherri Shepherd/LisaRaye McCoy (2022) - Self
- LisaRaye McCoy! (2019) - Self
- Episode dated 22 May 2012 (2012) - Self - Guest (as LisaRaye)
- Episode dated 24 May 2011 (2011) - Self (as LisaRaye)
- Episode dated 28 April 2010 (2010) - Self (as LisaRaye)
2020
Iyanla, Fix My Life (TV Series)
as
Self
- LisaRaye McCoy: 3 Generations, 1 Family Breakdown (2020) - Self
2019
Uncensored (TV Series documentary)
as
Self
- LisaRaye McCoy (2019) - Self
2019
Murder in the Thirst (TV Series documentary)
as
Self - Host
- Who Killed the Palm Beach Princess? (2019) - Self - Host (as LisaRaye)
- Who Killed the Football Superstar? (2019) - Self - Host (as LisaRaye)
- Who Killed the Lieutenant? (2019) - Self - Host (as LisaRaye)
- Who Killed the Preacher? (2019) - Self - Host (as LisaRaye)
- Who Killed the Big Baller? (2019) - Self - Host
- Who Killed Detroit's Finest? (2019) - Self - Host
- Who Killed Rae Carruth's Girlfriend? (2019) - Self - Host
- Who Killed the Lottery Millionaire? (2019) - Self - Host (as LisaRaye)
- Who Killed Atlanta's Playboy? (2019) - Self - Host (as LisaRaye)
- Who Killed the Queen of the Courtroom? (2019) - Self - Host (as LisaRaye)
2019
Angel Brinks: The Real Bling (TV Special)
as
Self
2019
Growing Up Hip Hop: Atlanta (TV Series)
as
Self
- Firestorm (2019) - Self (as LisaRaye)
- So So Triggered (2019) - Self (as LisaRaye)
2018
Truth to Power (TV Series)
as
Guest
2018
Be Woke (TV Series)
as
Self
- Roland Martin Unfiltered with LisaRaye McCoy (2018) - Self
2018
The Proposal (TV Series)
as
Self
- 103 (2018) - Self
2018
Black Card Revoked (TV Series)
as
Self
- LisaRaye, Affion Crockett, K. Dubb (2018) - Self
2017
Face Value (TV Series)
as
Team Captain
2017
Hip Hop Squares (TV Series)
as
Self - Contestant / Self - Panelist
- Da Brat vs LisaRaye (2017) - Self - Contestant (as LisaRaye)
- BBD vs SWV (2017) - Self - Panelist (as LisaRaye)
2016
Donnie After Dark (TV Series)
as
Self
- Episode #2.3 (2016) - Self
2016
The 18th Annual ANWOL Awards Gala (TV Special)
as
Self
2016
WGN Morning News (TV Series)
as
Self
- Episode dated 1 April 2016 (2016) - Self
2016
Being (TV Series documentary)
as
Self
- LisaRaye McCoy (2016) - Self
2016
4th Annual Gospel Goes to Hollywood Awards (TV Special)
as
Self
2013
The Arsenio Hall Show (TV Series)
as
Self / Self - Guest
- Episode #1.92 (2014) - Self
- Episode #1.68 (2013) - Self - Guest
2014
Hollywood Today (TV Series)
as
Self
- Episode #1.64 (2014) - Self
2013
Hell's Kitchen (TV Series)
as
Self - Restaurant Patron
- 9 Chefs Compete (2013) - Self - Restaurant Patron
2013
LisaRaye's 90 Day Challenge: Finale (Video documentary short)
as
Self
2012
Culture List (TV Series)
as
Self (as LisaRaye)
2011
Big Morning Buzz Live (TV Series)
as
Self
- Tia Mowry/Melissa Gorga/Kathy Wakile/Bill Telepan/Kyrie Irving (2012) - Self (as LisaRaye)
- Jenna Ushkowitz/Belinda Carlisle/Chris Santos/James Morrison (2012) - Self (as LisaRaye)
- Queen Latifah/LisaRaye/Steve Ward (2011) - Self (as LisaRaye)
2010
LisaRaye: The Real McCoy (TV Series)
as
Self
- Mommy Knows Best (2011) - Self (as LisaRaye)
- Spiritual Cleanse (2011) - Self (as LisaRaye)
- All in the Family (2011) - Self (as LisaRaye)
- The Gift of Giving (2011) - Self (as LisaRaye)
- Run for Her Life (2011) - Self (as LisaRaye)
- What's Love Got to Do with It (2011) - Self (as LisaRaye)
- LisaRaye: Chicago Style (2010) - Self (as LisaRaye)
- LisaRaye the Cowgirl (2010) - Self (as LisaRaye)
- LisaRaye the Covergirl (2010) - Self (as LisaRaye)
- Lisa Raye Takes the Leap (2010) - Self (as LisaRaye)
- LisaRaye Takes the Leap (2010) - Self (as LisaRaye)
- LisaRaye's Birthday Girl (2010) - Self (as LisaRaye)
- LisaRaye Hits Hot-Lanta (2010) - Self (as LisaRaye)
- LisaRaye, the Hollywood Girl (2010) - Self (as LisaRaye)
- LisaRaye: Date Police (2010) - Self (as LisaRaye)
- LisaRaye Gets Back to Business (2010) - Self (as LisaRaye)
2011
The Mo'Nique Show (TV Series)
as
Self
- Episode dated 14 June 2011 (2011) - Self
2010
Way Black When (TV Special)
as
Self (as LisaRaye)
2010
RnB Live Hollywood presents (TV Series)
as
Self
2010
Life After (TV Series)
as
Self
- Elise Neal (2010) - Self (as LisaRaye)
2010
The Brian McKnight Show (TV Series)
as
Self
- Episode #1.27 (2010) - Self (as LisaRaye)
2010
18th Annual Trumpet Awards (TV Special)
as
Self - Co-Host (as LisaRaye)
2009
The Jeffrey Henderson Show (TV Series)
as
Self
- The 21st Annual ASCAP Awards (2009) - Self (as LisaRaye)
2009
Top 12 Moments of the BET Awards (TV Special)
as
Self (as LisaRaye)
2009
Straight from the Horses Mouth (Video)
as
Self (as LisaRaye)
2009
The 40th NAACP Image Awards (TV Special)
as
Self
2009
An Evening of Stars: Tribute to Patti LaBelle (TV Special)
as
Self
2009
11-04-08: The Day of Change (TV Movie)
as
Self (as LisaRaye)
2008
Entertainment Tonight (TV Series)
as
Self
- Episode dated 11 August 2008 (2008) - Self (as LisaRaye)
2008
The 6th Annual TV Land Awards (TV Special)
as
Self (as LisaRaye)
2008
Hollywood Trials (TV Series)
as
Self
- Episode #1.6 (2008) - Self (as LisaRaye)
2008
An Evening of Stars: Tribute to Smokey Robinson (TV Special)
as
Self (as LisaRaye)
2007
2007 Trumpet Awards (TV Special)
as
Self (as LisaRaye)
2007
38th NAACP Image Awards (TV Special)
as
Self - Presenter (as LisaRaye)
2006
2006 Trumpet Awards (TV Special)
as
Self - Host (as LisaRaye)
2005
Diamond Life (TV Series)
as
Self (as LisaRaye)
2005
Turn Up the Heat with G. Garvin (TV Series)
as
Self
- Meals in Minutes (2005) - Self (as LisaRaye)
2005
All Shades of Fine: 25 Hottest Women of the Past 25 Years (TV Movie)
as
Self (as LisaRaye)
2005
BET Awards 2005 (TV Special)
as
Self (as LisaRaye)
2005
36th NAACP Image Awards (TV Special)
as
Self
2005
106 & Park (TV Series)
as
Self
- Episode dated 23 March 2005 (2005) - Self (as LisaRaye)
2005
Ludacris: Number One Spot/The Potion (Music Video)
as
Self (as LisaRaye)
2005
Steve Harvey's Big Time Challenge (TV Series)
as
Self
- Episode #2.14 (2005) - Self (as LisaRaye)
2004
The 2nd Annual Vibe Awards (TV Special)
as
Self
2004
BET Comedy Awards (TV Special)
as
Self (as LisaRaye)
2004
4th Annual BET Awards (TV Special)
as
Self (as LisaRaye McCoy-Misick)
2004
Faking It (TV Series)
as
Self
- Three 'R's to Protecting Stars (2004) - Self (as LisaRaye)
2004
The Sharon Osbourne Show (TV Series)
as
Self
- Episode dated 22 April 2004 (2004) - Self (as LisaRaye)
2003
Vibe Awards (TV Special)
as
Self (as LisaRaye)
2003
The 2003 BET Source Hip Hop Music Awards (TV Special)
as
Self - Host
2003
3rd Annual BET Awards (TV Special documentary)
as
Self (as LisaRaye)
2003
The It Factor: Los Angeles (TV Series)
as
Self
- Mali Finn Casts 9 New Actors (2003) - Self (as LisaRaye)
2002
Source: All Access (TV Series)
as
Host (as LisaRaye)
2002
2nd Annual BET Awards (TV Special documentary)
as
Self (as LisaRaye)
2002
Teen Summit (TV Series)
as
Self
- Video Girls (2002) - Self (as LisaRaye)
2002
The It Factor (TV Series)
- Unaired Pilot - (as LisaRaye)
2001
Source: All Access (TV Series)
as
Self
2000
Acapulco Black Film Festival (TV Movie documentary)
as
Host (as Lisa Raye)
1999
The 1999 Source Hip-Hop Music Awards (TV Special)
as
Self (as LisaRaye)
Archive Footage
2002
Ultimate Fights from the Movies (Video documentary)
as
Diane Armstrong / Diamond (The Players Club) (as LisaRaye)
References
LisaRaye McCoy Wikipedia
(Text) CC BY-SA