7.5

/

10

Alchetron

7

Rate This




Genre

Romance, Youth, Sports


First episode date

7 July 2015




Number of episodes

32




Created by

Xiaoxi Ming




Directed by

Cheng Zhichao




Final episode date

26 August 2015




Language

Standard Mandarin




Written by

Xiaoxi Ming







Also known as

Tornado Girl, Taekwando Girl




Starring

Hu Bingqing, Yang Yang, Chen Xiang, Bai Jingting




Opening theme

"Burning Youth" by He Jie


Ending theme

"That Distance" by Chen Chusheng



Similar

Princess Agents, Cruel Romance, The Rise of Phoenixes
the whirlwind girl 2 teaser 60s
The Whirlwind Girl (Chinese: 旋风少女) is a 2015 Chinese television series based on the novel of the same name written by Ming Xiao Xi. It aired on Hunan TV from July 7, 2015 to August 26, 2015.
Contents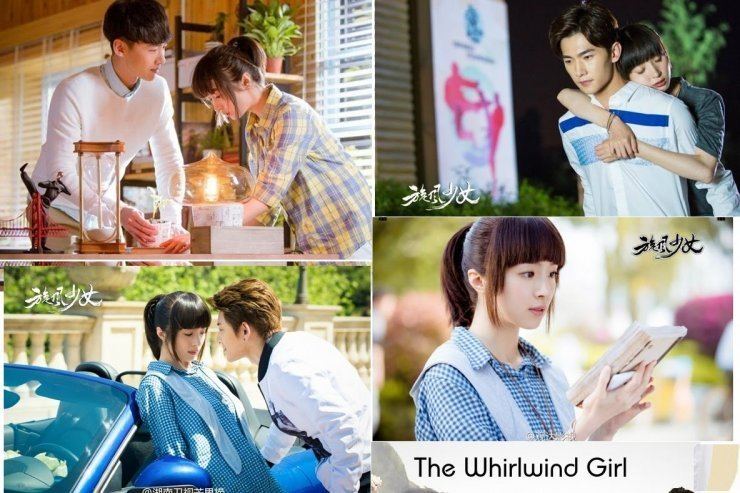 Plot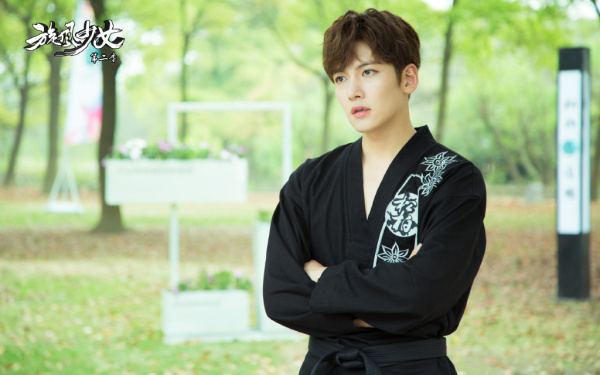 The story tells the journey of Qi Bai Cao (Hu Bing Qing) who has a fondness for Taekwondo ever since she was little. After her parents died in a tragic car accident, Bai Cao is adopted and raised by Qu Xiang Nan, the world champion, whose skills and reputation have been defamed by his enemies. Honest, righteous, and determined to succeed, Bai Cao gradually transforms from a weed into a professional Taekwondo fighter, fighting her way to the top and reclaiming her teacher's innocence. Along the way she encounters friends such as her stoic and selfless senior Ruo Bai (Yang Yang), the warm and caring but mysteriously secluded medic Yu Chu Yuan (Bai Jing Ting), and the flirtatious, playful Fang Ting Hao (Chen Xiang) with a hidden agenda. Together they learn, grow, compete, find love and fight for their dreams.
Main cast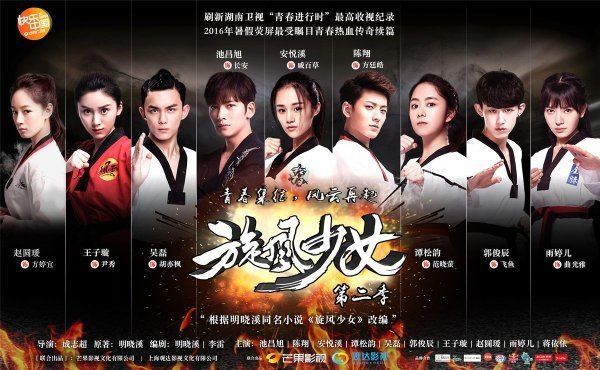 Hu Bing Qing as Qi Bai Cao
Yang Yang as Ruo Bai
Chen Xiang as Fang Ting Hao
Bai Jing Ting as Yu Chu Yuan
Xian Wu Taekwondo Center
Zhao Yuannuan as Fang Ting Yi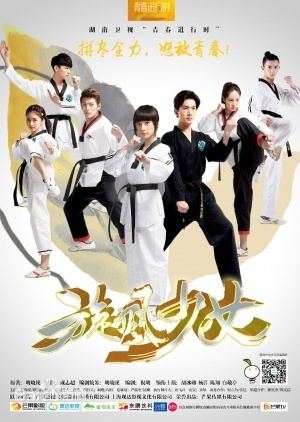 The big senior sister of Xian Wu, and Tinghao's sister. She is a former Taekwondo champion, and is regarded as a superstar in the Taekwondo world due to her talents and beautiful appearance. She likes Chuyuan, and is jealous of Baicao, thus she goes against her in every aspect.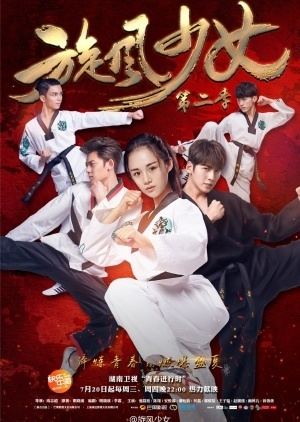 Yang Tailang as Shen Bo
Wang Deshun as Master Wan, the head of Xian Wu and the Fang siblings' grandfather.
Song Bai Taekwondo Center
Leo Wu as Hu Yifeng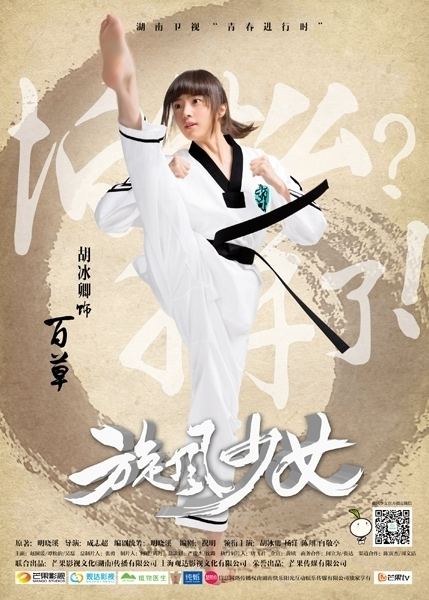 The second senior brother of Song Bai, and Ruo Bai's dorm mate. He appears to be lazy, but is very skilled. He often bickers with Xiaoying, and later falls in love with her.
Tan Songyun as Fan Xiaoying
Baicao's best friend, who is a cheerful and playful girl. She likes Ruo Bai initially, but later falls in love with Yifeng whom she often bickers with.
Li Ze as Wu Xiuda
Yu Haoyang as Wu Xiuqin
Qie Lutong as Song Pingping
Li Ji as Yin Yin
Gao Guangze as Yang Rui
Li Qiang as Master Yu, the head of Song Bai and Chu Yuan's adoptive father.
Quan Sheng Taekwondo Center
Vincent Chiao as Qu Xiangnan
The former world champion of Taekwondo; Baicao's master and Guangya's father. Due to an incident where he was framed for taking drugs, he was banned from the industry.
Shi Xiaoqun as Shen Ning
A talented taekwondo coach, who is the role model of many female students. She is also Guangya's aunt.
Yu Tinger as Qu Guangya
Qu Xiangnan's daughter. She appears to be cold but is actually very kind. She is Baicao's childhood friend and cares for her deeply.
Feng Peng as Zheng Yuanhai, the head of Quan Sheng.
Jing Hai Taekwondo Center
Jiang Yiyi as Kim Min-joo
A taekwondo student from Korea, who is frank and adorable. Due to her father's rivalry with Qu Xiangnan, she holds a grudge against An Yang students.
Zhang Xueying as Lee En-xiu
Chuyuan's half-sister. A kind-hearted and innocent girl who likes Tinghao. She is also an outstanding Taekwondo expert, and is Qi Baicao's role model.
Sun Lishi as Kim Yishan
Min-joo's father, and Qu Xiangnan's opponent. He used an underhanded method to defeat Qu Xiangnan back then to become world champion.
Jang Tae-hoon as Min Shenghao
Yishan's beloved disciple. A determined and upright guy, who became the Youth Champion after Tinghao. He is close to Min-joo, and admires En-xiu.
Li Jiacheng as Min Zai
Others
Huang Xiaolin as Mei Ling
Ma Chengcheng as Lin Feng
Yang Xiaodan as Xiao Ying's mother
Fu Jia as Xiao Ying's father
Ma Ruojing as Pu Dongyuan, the person behind the drugs incident regarding Qu Xiangnan.
Li Haohan as Li Yunyue, Eun-soo and Chuyuan's father.
Yi Ji as Shen Yuan, Qu Xiangnan's wife and Shen Ning's sister.
Xu Huiwen as Ruo Bai's mother
Production
In season 1, Xu Jiao was originally chosen to portray Qi Baicao, but withdrew due to physical problem and speech. The role eventually went to Hu Bingqing. This series also marks the second collaboration between Leo Wu and Jiang Yiyi. Filming began in April 2015 at Changsha and ended in July 2015.
Reception
The drama is a commercial success. It maintained the number one spot in its timeslot during broadcast, with an average viewership rating of 1.68% (CSM50) and 2.43% (Nationwide), becoming one of the highest rated Chinese dramas for the year 2015. It also has 2 billion views on Mango TV.
Award
28th Golden Eagle Awards - Outstanding Television Series
Sequel
There is a season two of the drama titled The Whirlwind Girl 2, which stars Korean actor Ji Chang-wook and An Yuexi.
References
The Whirlwind Girl Wikipedia
(Text) CC BY-SA