Agent

Glorious Entertainment

Years active

2006–present







Born

July 5, 1987 (age 34) (

1987-07-05

)

Alma mater

Dankook University - Theater and Film

Nominations

PaekSang Arts Award for Most Popular Male in Television

TV shows





Similar

Kim Ji won (actress), Kim Yoo jung, Park Min young




Profiles



exclusive ji chang wook en cn sub
Ji Chang-wook (born July 5, 1987) is a South Korean actor. He rose to fame playing the leading role of Dong-hae in daily drama series Smile Again (2010–2011), and has since had roles in Warrior Baek Dong-soo (2011) and Empress Ki (2013–2014). Ji has headlined the television series Healer (2014–2015), The K2 (2016) and Suspicious Partner (2017), as well as crime-action film Fabricated City (2017).
Contents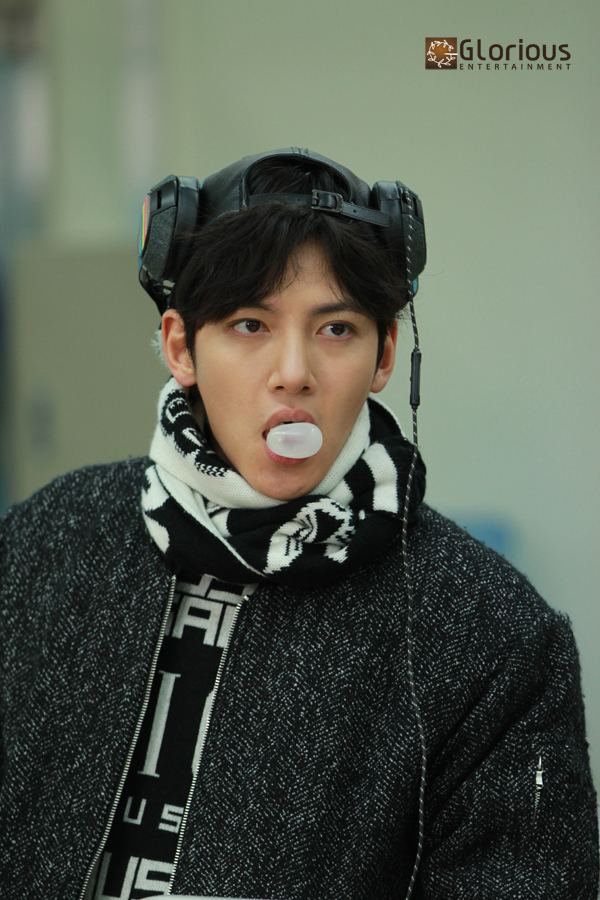 Showbiz korea actor ji chang wook celeb o meter
2006–2009: Beginnings
Chang Wook began his career in musical theatre. He made his onscreen debut in the 2006 film Days... and had a minor role in the 2008 television drama You Stole My Heart. He only officially debuted in the 2008 film Sleeping Beauty.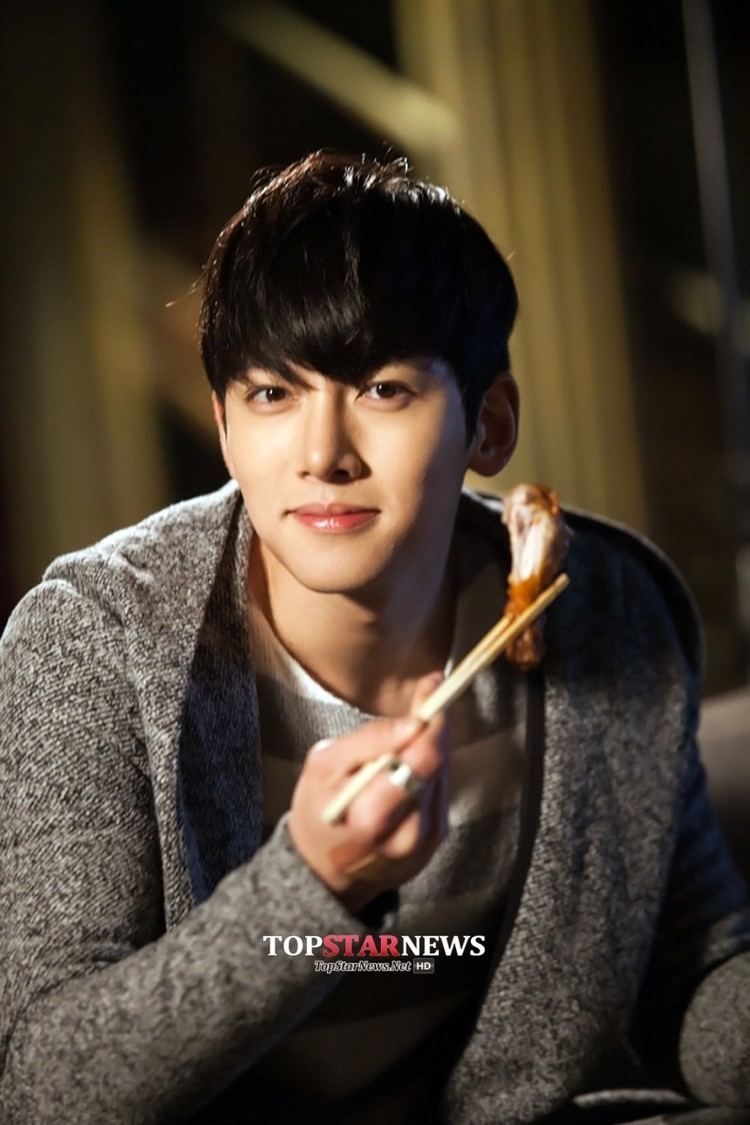 In 2009, he appeared in My Too Perfect Sons, playing the timid, sissy youngest brother who ends up raising his best friend's daughter while just turning 20 years old. The weekend family drama received 40% ratings. He then had a supporting role in the action-comedy Hero.
2010–2012: Rising popularity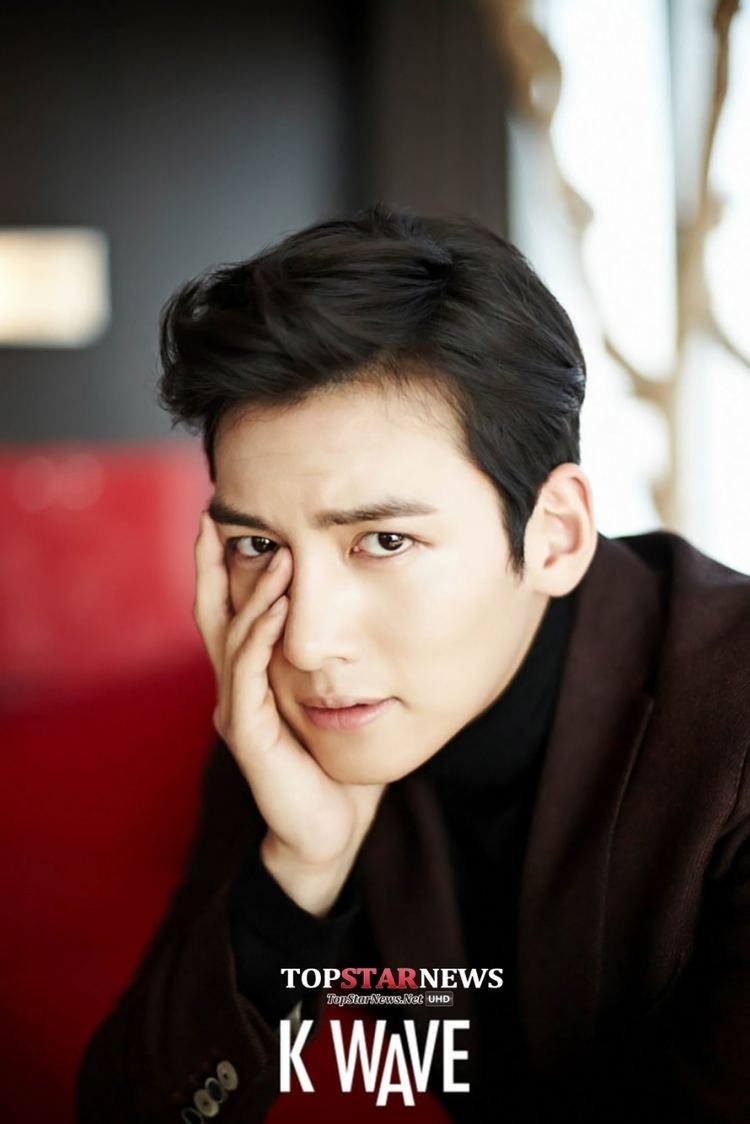 In 2010, Ji was cast in his first starring role in the 159-episode daily drama Smile Again. Playing the role of a Korean-American short track Speed skater, Ji trained four to five hours daily at the ice rink. Smile Again topped the ratings chart for 15 consecutive weeks, and he was awarded "Best Actor in a Daily Drama" at the KBS Drama Awards.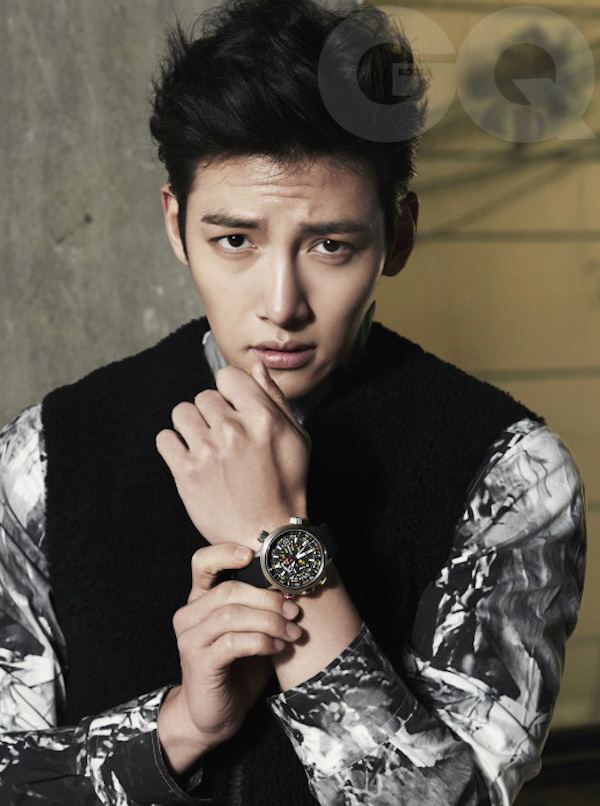 He then played the titular character in 2011 action historical drama Warrior Baek Dong-soo (2011). Adapted from Lee Jae-heon's manhwa Honorable Baek Dong-soo, it is an origin story about Joseon-era swordsman Baek Dong-soo, showing his growing years until political intrigue creates a rivalry with his childhood best friend-turned-enemy. The series was number one in its timeslot for 13 weeks, and Ji received a "New Star Award" at the SBS Drama Awards. Later that year, he played the lead role in cable drama Bachelor's Vegetable Store, based on the true success story of Lee Young-seok, a young man who turned a tiny 350-square-feet vegetable store in 1998 into a nationwide franchise with 33 stores.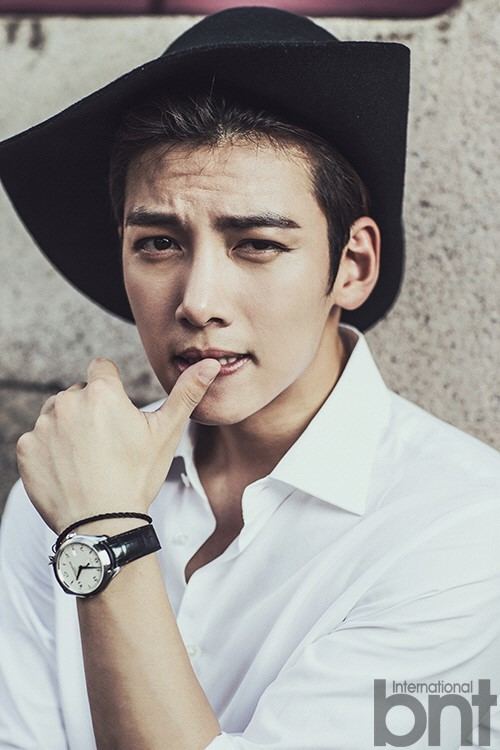 In his first villain role, Ji played a pianist who envies his older brother's natural gift for music in 2012 melodrama Five Fingers.
Ji returned to the musical theater in 2013 with The Days, playing a presidential bodyguard who went missing 20 years ago along with a mysterious female companion. The Days was a jukebox musical using the folk rock songs of Kim Kwang-seok.
2013–present: Breakthrough and overseas ventures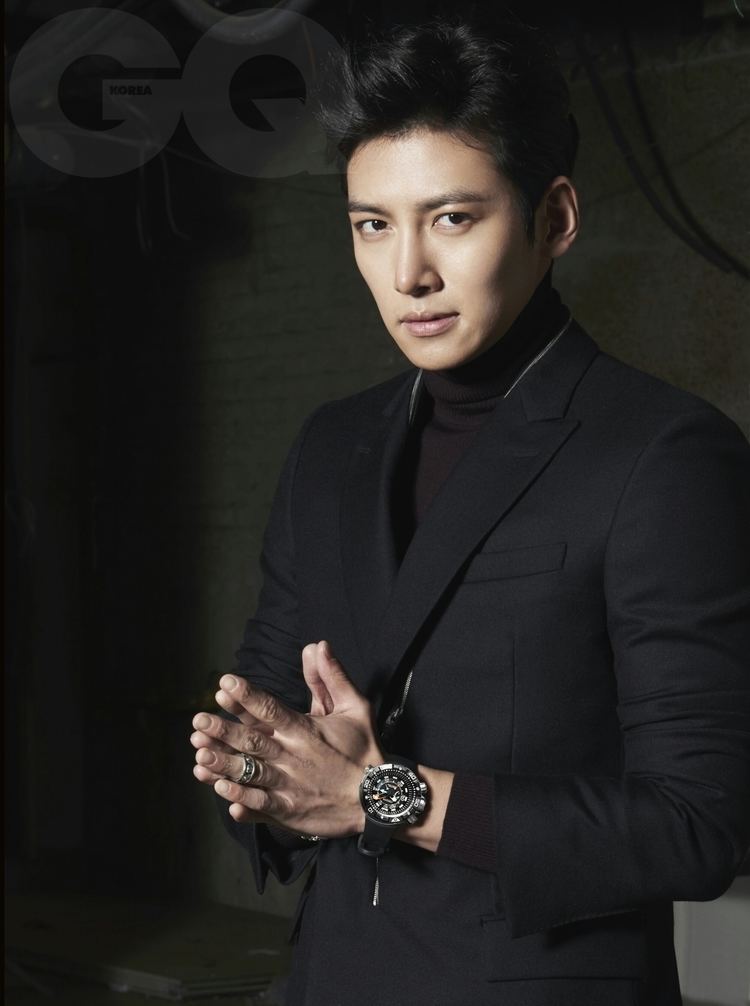 Ji's breakthrough came when he played Toghon Temür (also known as Ta Hwan), the 16th emperor of the Yuan Dynasty, in the historical drama Empress Ki. The drama drew solid viewership ratings nationwide throughout its run with an average rating of 35.12%. Ji's portrayal of the young king left a strong impression on both critics and the audience, earning him critical acclaim and increased recognition.
Ji then starred as the title character in Seo Jeung-Hoo-penned action thriller Healer from December 2014 to February 2015. He took martial arts lessons for his role as a mysterious errand guy in the series. After the drama aired, Ji became popular in China and other parts of Asia. He then took on roles in Mandarin-language dramas like The Whirlwind Girl 2 and Mr. Right.
In 2016, Ji starred in tvN's action thriller The K2 as the title role, a bodyguard who gets betrayed by his fellow countrymen and falls in love with a girl with fear of people. The drama received favorable reviews, topping cable channel viewership ratings throughout its 8-week broadcast. In November 2016, he co-starred in the promotional web drama titled First Seven Kisses for Lotte Duty Free.
In 2017, Ji starred in the action film Fabricated City, playing the role of a jobless game addict who becomes a framed murderer. He was next cast in SBS's romantic comedy/thriller Suspicious Partner, which premiered in May.
Ji was also set to star as a reckless rookie constable alongside Sol Kyung-gu's apathetic veteran officer in the period-comedy film Two Constables, the fourth installment in the Two Cops franchise directed by Kang Woo-suk. However the project has been put on indefinite hold due to problems with scheduling and funding.
Personal life
Ji began his mandatory military service on August 14, 2017. He will first undergo his basic training at the Army's 3rd Infantry Division in Cheorwon, Gangwon Province; after successful completion, Ji will be stationed at a yet-unnamed base to complete the remainder of his military service.
Filmography
Actor
2023
Welcome to Samdalri (TV Series)
as
Cho Yong Pil
2022
The Worst Evil (TV Series)
as
Park Joon Mo
2022
If You Wish Upon Me (TV Series)
as
Yoon Gyeo-Rye
- The Little Captain (2022) - Yoon Gyeo-Rye
- A Real Family (2022) - Yoon Gyeo-Rye
- Ill-Fated Relationship (2022) - Yoon Gyeo-Rye
- Father and Son (2022) - Yoon Gyeo-Rye
- The Children Left Behind (2022) - Yoon Gyeo-Rye
- Tae-Sik's Cancer (2022) - Yoon Gyeo-Rye
- Back Home (2022) - Yoon Gyeo-Rye
- Brother and Sister (2022) - Yoon Gyeo-Rye
- Farewell Sonny (2022) - Yoon Gyeo-Rye
- Yeon-Joo and Gyeo-Rye (2022) - Yoon Gyeo-Rye
- Seo-Jin's Revenge (2022) - Yoon Gyeo-Rye
- The Suspicion (2022) - Yoon Gyeo-Rye
- Se-Hee's Last Wish (2022) - Yoon Gyeo-Rye
- Unbearable Pain (2022) - Yoon Gyeo-Rye
- The Awful Driver (2022) - Yoon Gyeo-Rye
- Team Genie (2022) - Yoon Gyeo-Rye
2022
The Sound of Magic (TV Series)
as
Lee Eul
- Curse of asphalt (2022) - Lee Eul
- The last performance (2022) - Lee Eul
- Merry-go-round (2022) - Lee Eul
- Becoming an adult (2022) - Lee Eul
- Don't let me dream any longer (2022) - Lee Eul
- Do you- believe in magic? (2022) - Lee Eul
2020
Lovestruck in the City (TV Mini Series)
as
Park Jae Won
- Winter, Midnight, Seoul (2021) - Park Jae Won
- What Do You Think Love Is? (2021) - Park Jae Won
- It's So Hard to Get Honest (2021) - Park Jae Won
- What Kind of Woman is She? (2021) - Park Jae Won
- Have You Ever Blacked Out? (2021) - Park Jae Won
- That's How I Became Yoon Seon-a (2021) - Park Jae Won
- Is There Such a Thing as a Proper Break-Up? (2021) - Park Jae Won
- Lee Eun-o? Lee Eun-o! (2021) - Park Jae Won
- What if You Run Into Your Ex? (2021) - Park Jae Won
- Love Is Supposed to Be Crazy (2021) - Park Jae Won
- I'll Forget It! I'll Throw It Away! (2021) - Park Jae Won
- Somebody Stole My Camera! (2021) - Park Jae Won
- What Do You Do With the Memory Box After Breaking Up? (2021) - Park Jae Won
- What Did She Do with the Ring? (2021) - Park Jae Won
- She Drove Me Crazy! (2020) - Park Jae Won
- How Do You Initiate Your First Sex? (2020) - Park Jae Won
- Lovestruck in the City (2020) - Park Jae Won
2020
Backstreet Rookie (TV Series)
as
Choi Dae Hyun
- Thank you for waiting (2020) - Choi Dae Hyun
- Thank you, manager (2020) - Choi Dae Hyun
- Do you know the meaning of the red tulip flower? (2020) - Choi Dae Hyun
- I'll be by your side (2020) - Choi Dae Hyun
- I'll give it all back (2020) - Choi Dae Hyun
- Don't confuse me (2020) - Choi Dae Hyun
- Sleep well, manager (2020) - Choi Dae Hyun
- Meet a suitable person (2020) - Choi Dae Hyun
- I drank tea well (2020) - Choi Dae Hyun
- What is it, Jeong Saet-byeol? (2020) - Choi Dae Hyun
- Thank you for that (2020) - Choi Dae Hyun
- Don't cross the line (2020) - Choi Dae Hyun
- I'll carry you only once (2020) - Choi Dae Hyun
- What's going on? (2020) - Choi Dae Hyun
- I don't do what I'm told (2020) - Choi Dae Hyun
- Oppa is my first time (2020) - Choi Dae Hyun
2019
Melting Me Softly (TV Series)
as
Ma Dong Chan
- Melting Me Softly (2019) - Ma Dong Chan
- Hot Guy and Cold Girl (2019) - Ma Dong Chan
- The People Who Want To Get Frozen (2019) - Ma Dong Chan
- The Truth Too Late (2019) - Ma Dong Chan
- To Die or To Be Mad (2019) - Ma Dong Chan
- Family, After All (2019) - Ma Dong Chan
- Non, Je Ne Regrette Rien (2019) - Ma Dong Chan
- Between the Cold and the Passion (2019) - Ma Dong Chan
- Fling and Fight (2019) - Ma Dong Chan
- All About Love (2019) - Ma Dong Chan
- Captain Korea (2019) - Ma Dong Chan
- The Destiny of 31.5 Degree! (2019) - Ma Dong Chan
- Some Like It Cold (2019) - Ma Dong Chan
- The Days We Lost (2019) - Ma Dong Chan
- Resurrection (2019) - Ma Dong Chan
- The Origin of Cryogenics (2019) - Ma Dong Chan
2017
Suspicious Partner (TV Series)
as
Noh Ji Wook
2017
Fabricated City
as
Kwon YU
2016
Seven First Kisses (TV Mini Series short)
as
Ji Chang-wook
2016
The K2 (TV Series)
as
Kim Je Ha
- The K2 (2016) - Kim Je Ha
2016
Whirlwind Girl 2 (TV Series)
as
Chang An (as Ji Chang Wook)
2014
Healer (TV Series)
as
Seo Jung-Hoo
- Goodbye Healer (2015) - Seo Jung-Hoo
- I'll Protect You (2015) - Seo Jung-Hoo
- Just Like the Others (2015) - Seo Jung-Hoo
- Won't You Answer Me? (2015) - Seo Jung-Hoo
- To You Again (2015) - Seo Jung-Hoo
- I Remember (2015) - Seo Jung-Hoo
- It's Alright Even If You Cry (2015) - Seo Jung-Hoo
- I'm Waiting (2015) - Seo Jung-Hoo
- I Don't Know How to Escape (2015) - Seo Jung-Hoo
- In the Darkness (2015) - Seo Jung-Hoo
- Can't It Be Me? (2015) - Seo Jung-Hoo
- I Trust You (2015) - Seo Jung-Hoo
- Cannot Be Forgotten (2014) - Seo Jung-Hoo
- We, Under the Sunset (2014) - Seo Jung-Hoo
- Begin (2014) - Seo Jung-Hoo
- Meaning of You (2014) - Seo Jung-Hoo
- Because I'm Next to You (2014) - Seo Jung-Hoo
- The First Kiss That Day (2014) - Seo Jung-Hoo
- Fate Continues (2014) - Seo Jung-Hoo
- I Have a Dream (2014) - Seo Jung-Hoo
2014
Kara: Secret Love (TV Mini Series)
as
Guardian Angel
- Have You Ever Had Coffee with an Angel? (2014) - Guardian Angel
2013
The Empress Ki (TV Series)
as
Ta Hwan (lEmperor Togon)
2013
How to Use Guys with Secret Tips
as
Hong-joon
2012
Five Fingers (TV Series)
as
In-ha Yoo
2011
Bachelor's Vegetable Store (TV Series)
as
Tae-Yang Han
2011
Warrior Baek Dong Soo (TV Series)
as
Baek Dong Soo
2010
Smile Again (TV Series)
as
Carl Laker / Dong-hae
2010
Death Bell 2: Bloody Camp
as
Soo-Il (as Chang-wuk Ji)
2009
Hieoro (TV Series)(2009) Jun-hyeong Park (as Chang-wuk Ji)
2009
The Sons of Sol Pharmacy House (TV Series)
as
Song Mi-Poong
2008
Sleeping Beauty
as
Grandson
Soundtrack
2022
The Sound of Magic (TV Series) (performer: "A Curse of Asphalt")
2019
Melting Me Softly (TV Series) (performer: "When Love Passes By")
2017
Suspicious Partner (TV Series) (performer: "101 Reasons Why I Like You")
2014
Healer (TV Series) (performer: "I Will Protect You")
2013
The Empress Ki (TV Series) (performer: "To the Butterfly")
Self
2022
Youth MT (TV Series)
as
Self
- Episode #1.8 (2022) - Self
- Episode #1.7 (2022) - Self
- Episode #1.6 (2022) - Self
- Hold Your Breath And Dive Into Youth (2022) - Self
- Team Activity And Team Hanok (2022) - Self
- A Dramatic Summer Night (2022) - Self
- We Have Never Met Before, But It's Fun (2022) - Self
- Where Are Your Team Members? (2022) - Self
2022
House on Wheels (TV Series)
as
Self - Guest
- Episode #3.12 (2022) - Self - Guest
2020
Knowing Bros (TV Series)
as
Self - Guest
- Episode #1.260 (2020) - Self - Guest
2014
Running Man (TV Series)
as
Self
- Concealed Broker Race: Convenience Store Hot Items (2020) - Self
- Leofoo Village Theme Park (2014) - Self
- Incheon Children's Museum (2014) - Self
References
Ji Chang-wook Wikipedia
(Text) CC BY-SA