Also known as

Legend of Chu Qiao

Created by

Xiao Xiang Dong Er

Language

Standard Mandarin




Written by

Jia WenYang TaoChen Lan

Directed by

Wu JinyuanChen GuohuaLi Cai

Starring

Zhao LiyingLin GengxinShawn DouLi Qin

Similar

Ruyi's Royal Love in the Palace, The Whirlwind Girl, Cruel Romance
Princess Agents (Chinese: 特工皇妃楚乔传) is a upcoming Chinese historical period action romance drama based on the novel 11 Chu Te Gong Huang Fei (11处特工皇妃) written by Xiao Xiang Dong Er. It stars Zhao Liying, Lin Gengxin and Shawn Dou. The series is scheduled to be released in the summer of 2017, on Hunan TV.
Contents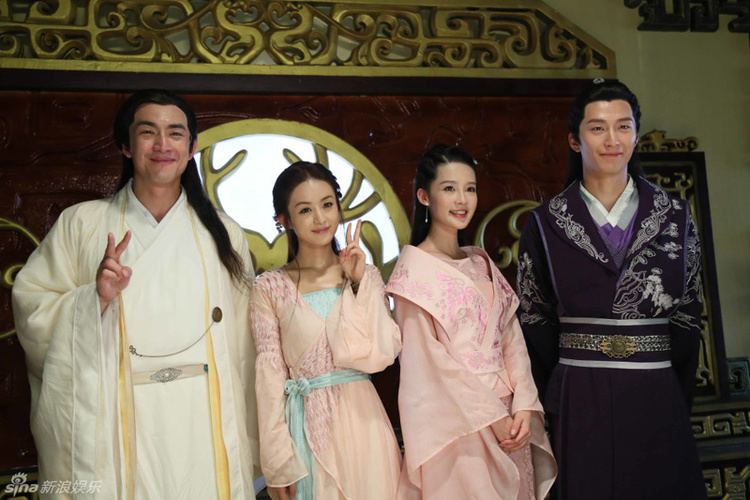 Plot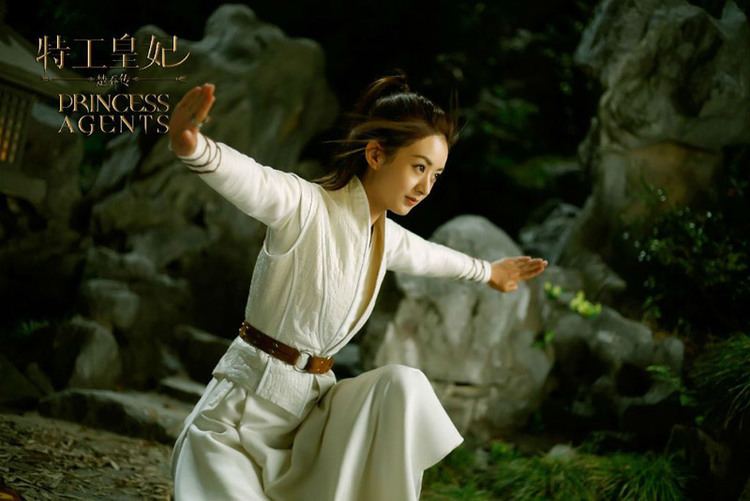 The story takes place during the chaotic times of Western Wei, where innocent citizens are often kidnapped and turned into slaves. Slave girl, Chu Qiao (Zhao Liying) is thrown into a forest along with other slaves and becomes the next hunting target for the rich lords. She is saved by the Prince of Northern Wei, Yan Xun (Shawn Dou). Afterwards, she is brought into a powerful family of Yuwen and witnesses their bloody power struggle. Seeing this, she swears to take her younger sister and flee from the situation. However, she catches the attention of Yuwen Yue (Lin Gengxin) and undergoes strict training while building a sense of companionship with Yan Xun. Unfortunately, Western Wei goes into battle and Yan Xun's family is slaughtered.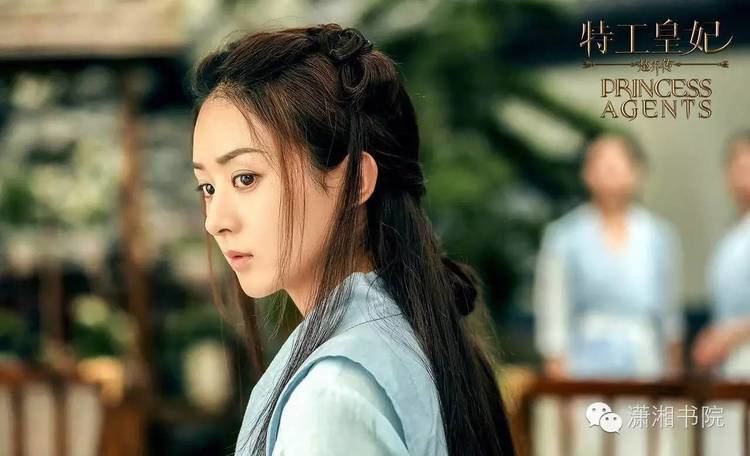 After that incident, Yan Xun grows ambitious and cruel to avenge for the things and the people he lost. He doubts Chu Qiao and takes advantages of her loyalty and love many times, disregarding their relationship as well as the sacrifices he will have to make for power. Disappointed with the man she once loved, Chu Qiao eventually breaks off her relationship with Yan Xun and chooses to fight with Yuwen Yue, destroying Yan Xun's plans of vengeance. She eventually convinces Yuwen to free the country from slavery, becoming a successful military strategist/female general in the people's hearts.
Main
Zhao Liying as Chu Qiao
Lin Gengxin as Yuwen Yue
Shawn Dou as Yan Xun
Li Qin as Yuan Chun
Supporting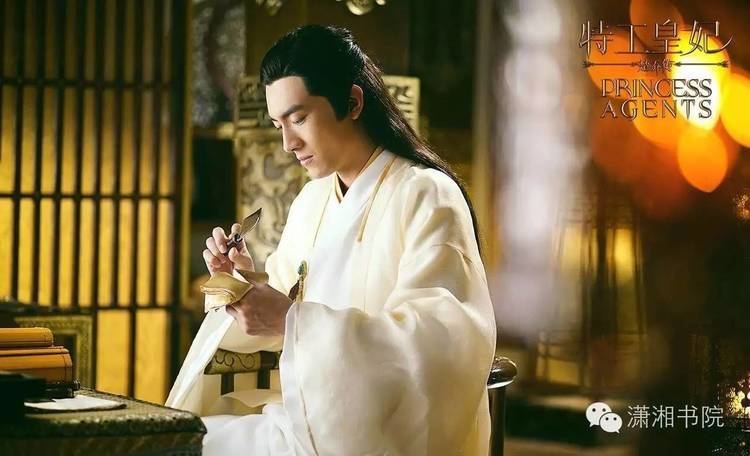 Wang Yanlin as Yuwen Huai
Xing Zhaolin as Yue Qi
Deng Lun as Xiao Ce
Niu Junfeng as Yuan Song
Zhu Shengwei as Xiao Ba
Li Ruojia as Zhong Yu
Zhang Rui as Jing Han
Jin Tujie as Yuwen Xi
Guo Feng as Yuwen Lie
Wang Yu as Jin Cai
Liu Yucui as Mdm Song
Cao Xiyue as Jin Zhu
Jin Han as Zhao Xifeng
Sun Ning as Concubine Shu
Sun Yi (Cameo)
Wang Haige as Yuan Yang
Hu Yongjun as Wang Dajian
Production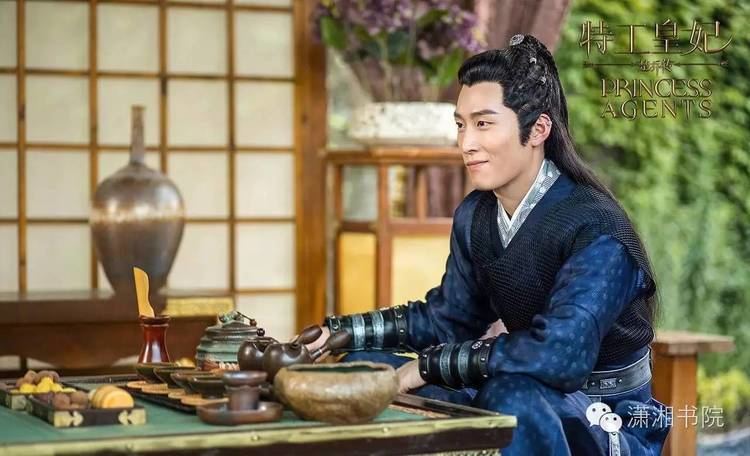 It is directed by Wu Jinyuan (Chinese Paladin, Beauty's Rival in Palace, Scarlet Heart). The stylist is Huang Wen, who was also the stylist for Tiny Times and Tribes and Empires: Storm of Prophecy. Li Cai, who often works with director Zhang Yimou, would serve as the stunt coordinator. The television series' soundtrack is composed by Roc Chen who worked on the soundtracks of Kungfu Panda 3.
Casting and Filming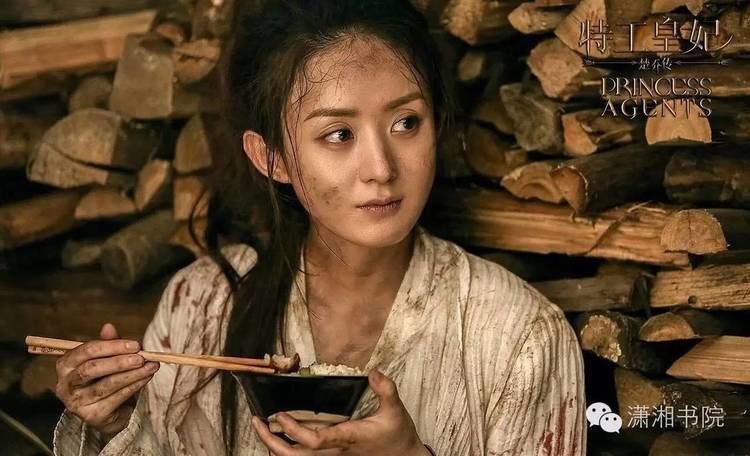 In March 2016, the production began casting calls after finishing preparing the script. On May 29, 2016, the main cast Zhao Liying, Lin Gengxin, Shawn Dou and Niu Junfeng attended the opening ceremony. Principal photography began the next day at Hengdian Studios, and wrapped up on November 21, 2016. The filming set was opened to fans for viewing in August.
References
Princess Agents Wikipedia
(Text) CC BY-SA