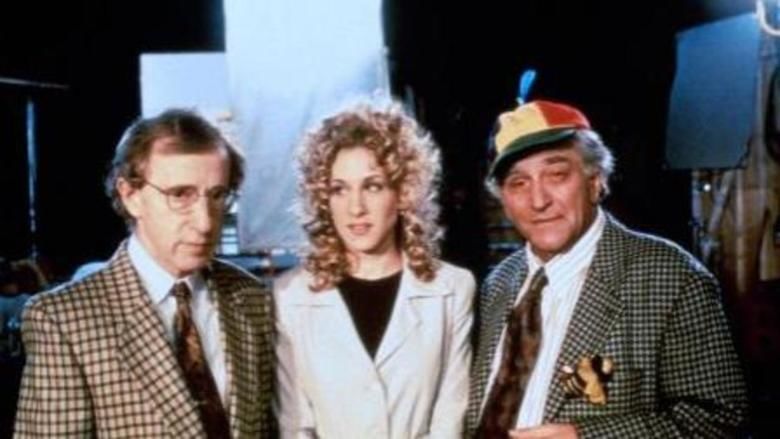 The play's protagonists are Al Lewis and Willie Clark. Lewis and Clark were once a successful vaudevillian comedy duo known as the Sunshine Boys. During the later years of their 43-year run, animosity between the partners grew to the point where they ceased to speak with each other. Eleven years prior to the events of the play, Al retired from show business, leaving Willie struggling to keep his career afloat.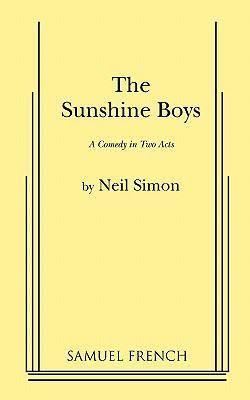 Willie, now an old man struggling with memory loss, reluctantly accepts an offer from his nephew Ben, a talent agent, to reunite with Al for a CBS special on the history of comedy. Willie and Al meet in Willie's apartment to rehearse their classic doctor and tax collector sketch. The reunion gets off to a bad start, with the two getting into heated arguments over various aspects of the performance. However, thanks to the urging of Al's daughter, the two decide to go through with the performance.
Willie and Al's dress rehearsal at CBS' studio ends badly. Willie is enraged when Al repeats his old habits of poking his chest and accidentally spitting on his face. Al walks off the stage in regret, while Willie has a heart attack as a result of his agitated state.
Two weeks later, Willie is under the care of a nurse as he recovers from his heart attack. Upon Ben's recommendation, he decides to move into an actors' home in New Jersey. Al, concerned about Willie's well-being, comes over to visit. When the two talk, it is revealed that Al will be moving into the same home as Willie.
Neil Simon was inspired by two venerable vaudeville teams. The longevity of "Lewis and Clark" was inspired by Smith and Dale who, unlike their theatrical counterparts, were inseparable lifelong friends. The undercurrent of backstage hostility between "Lewis and Clark" was inspired by the team of Gallagher and Shean, who were successful professionally but argumentative personally. Other sources say this is based on Weber and Fields.
The Sunshine Boys premiered on Broadway at the Broadhurst Theatre on December 20, 1972, and transferred to the Shubert Theatre and then the Lunt-Fontanne Theatre, closing on April 21, 1974, after 538 performances. Produced by Emanuel Azenberg and directed by Alan Arkin, the original cast featured Sam Levene as Lewis, Jack Albertson as Clark, and Lewis J. Stadlen as Ben. Replacements later in the run included Lou Jacobi as Lewis and Jack Gilford as Clark.
Tony Award nominations went to Simon (Best Play), Albertson (Best Actor in a Play) and Arkin (Best Direction of a Play), and Albertson won the Drama Desk Award for Outstanding Performance.
The play was revived on Broadway at the Lyceum Theatre, opening on December 8, 1997 and closing on June 28, 1998 after 230 performances. Directed by John Tillinger, the cast starred Jack Klugman as Willie Clark and Tony Randall as Al Lewis.
A West End production of the play, starring Danny DeVito (in his West End debut)) and Richard Griffiths, opened on 17 May 2012 and played a limited 12-week season until 28 July. The Blog A Cultured Lad spoke very highly of the production and gave it a full five-star rating, saying that "Productions like this don't come often. This show glitters, like fireworks on the fourth of July. Absolutely wonderful." Theatre critic Charles Spencer also gave the show a positive review, with a four star rating and said that "Thea Sharrock directs a pitch-perfect production that beautifully captures fleeting moments of tenderness in the comedy without ever turning mushy." The production was scheduled for a run in Los Angeles, but Griffiths' untimely passing delayed it. DeVito's old "Taxi" co-star Judd Hirsch stepped into the role of Lewis, and the show opened Sept. 24, 2013 at the Ahmanson Theatre.
Danny DeVito – Willie Clark
Richard Griffiths – Al Lewis
Adam Levy – Ben Silverman
William Maxwell – Patient & Understudy Willie
Peter Cadden – Voice of TV Director & Understudy Al and Patient
Nick Blakeley – Eddie & Understudy Ben
Rebbeca Blackstone – Miss MacKintosh
Johnnie Fiori – Registered Nurse
Oliver Stoney – Understudy Eddie & TV Director
Clementine Marlowe-Hunt – Miss MacKintosh & Registered Nurse
The 1975 film adaptation cast George Burns as Lewis and Walter Matthau as Clark. Burns won the Best Supporting Actor Oscar for his performance.
In 1995, Simon adapted his play for a Hallmark Entertainment production that finally aired on December 28, 1997. Directed by John Erman, it starred Woody Allen as Lewis and Peter Falk as Clark, with Michael McKean, Liev Schreiber, Edie Falco, Sarah Jessica Parker, and Whoopi Goldberg in supporting roles.
His teleplay updated the setting and made the two comedians the product of the early days of television, the medium in which the playwright got his start. Unlike the film adaptation, although they are portrayed as cantankerous, their animosity was not as severe as Matthau's and Burns' characters' bad relationship.
There have been three German television versions of The Sunshine Boys, all entitled Sonny Boys. The 1982 adaptation starred Carl-Heinz Schroth and Johannes Heesters, the 1995 version featured Harald Juhnke and Wolfgang Spier, and Werner Schneyder and Dieter Hildebrandt appeared in the 2001 edition.
A Dutch stage-adaption ran in 2015-2016 starring Kees Hulst and comedian Andre van Duin.