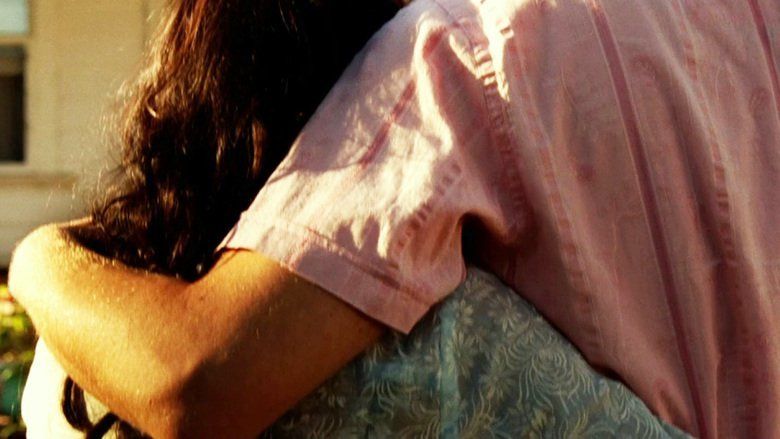 In 1968 Australia, Gail and Cynthia head into town for a talent contest but their young sister, Julie, is forbidden from going because she has a child and is too young, until she bribes a fellow neighbour to take her into town. An alcoholic, Irish talent scout, Dave Lovelace, is scolded by his boss for being late despite him sleeping in his car that is near work. After the girls lose the talent contest, even with Julie coming in, Dave gives Gail her guitar back and as Dave is about to leave, Julie hands him a piece of paper, showing that the troops need singers for Vietnam. Soon, Dave goes to make a call and he says they have been granted a spot to audition in Melbourne. Back at their place, Gail, Cynthia and Julie's mother tells him he can take them but without Julie, until Julie's father tells him not to worry about her. Advised by their grandmother, they meet up with their cousin Kay, who had been living in Melbourne for 10 years after the government took her because she had qualified as a white person. She rejects the offer of joining them, but later changes her mind and meets up at their uncle's place. After days of practising their moves, they are almost ready until Julie gives Cynthia a letter from her fiance that he is going to call it off. Despite that, they manage to audition very well and Kay comes up with the group's name, The Sapphires, after looking at Cynthia's engagement ring.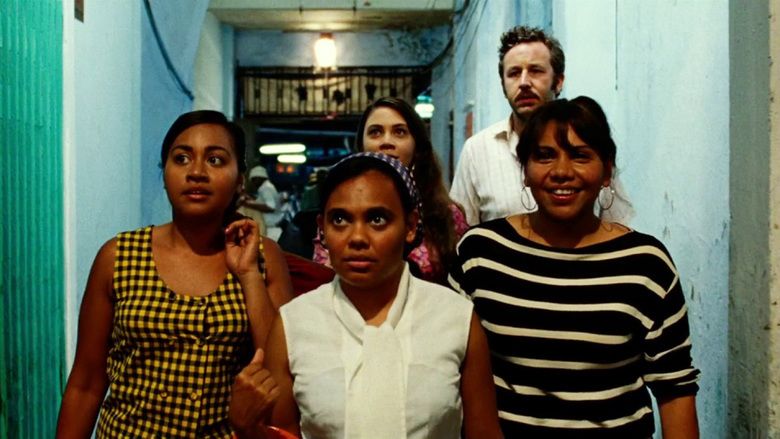 The Sapphires are a success with the crowds, but infighting among the women threatens to tear the group apart: Gail acts as the group's aggressive matriarch. Kay struggles with her multi-ethnic identity because 10 years earlier, she was taken away by government officials because her light skin made her a good candidate for assimilation into white culture. Julie proves to be the group's best voice with a shot at a singing career. Dave and Gail begin a romance, but his reckless behavior and a personal secret push Gail's patience to the limit.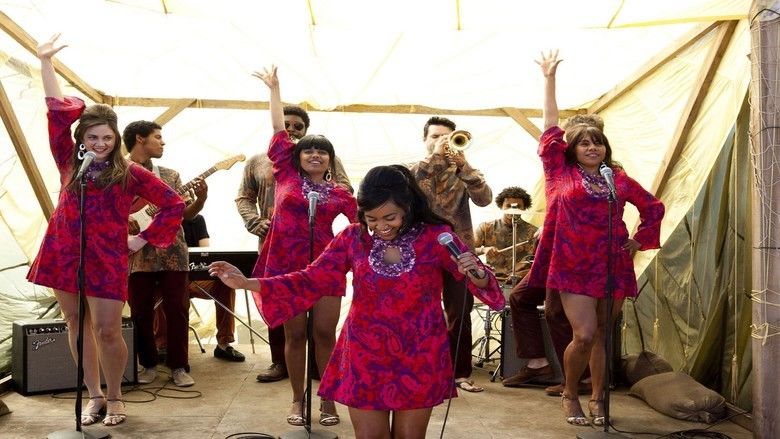 When The Sapphires do another gig, Cynthia drinks with some of the men and is not allowed to go on again. Later, Dave and Gail talk a little before Dave hands her a letter, telling her to open it later and are about to kiss when they are caught in the crossfire of war; Dave disappears in the chaos and gets shot. The girls manage to escape in choppers. At a home, Gail reads Dave's letter and realizes he wanted to propose to her, but it was her choice. The women band together and finish their tour. Dave survives and Gail is reunited with him in a Vietnam hospital. The Sapphires return to Australia and Gail and Dave announce to the family that they plan to marry. The Sapphires give a joyous performance for their friends and family in the yard of their home.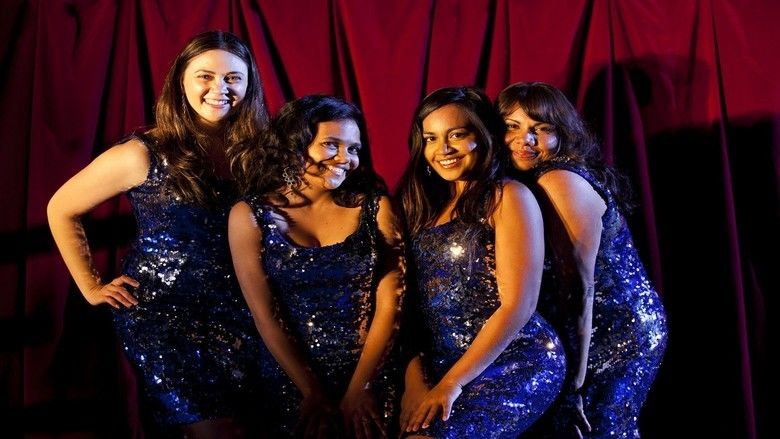 Chris O'Dowd as Dave Lovelace
Deborah Mailman as Gail
Tanika Lonesborough as Young Gail
Jessica Mauboy as Julie
Miah Madden as Young Julie
Shari Sebbens as Kay
Nioka Brennan as Young Kay
Miranda Tapsell as Cynthia
Ava Jean Miller-Porter as Young Cynthia
Don Battee as Myron
Tory Kittles as Robby
Eka Darville as Hendo
Kylie Belling as Geraldine
Judith Lucy as Merle
Georgina Haig as Glynis
Rhys Muldoon as Uncle Ed
Barry Southgate and A. Spencer Davis as Two Singing Sailors
Meyne Wyatt as Jimmy Middleton
Carlin Briggs as Young Jimmy
Beau Brady as a Marine Sergeant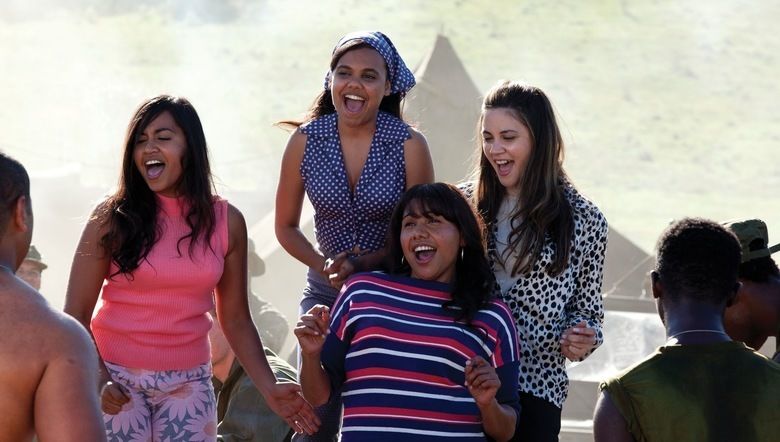 There had been an all-female Australian aboriginal singing group named The Sapphires in the 1960s, although originally there were three of them: Laurel Robinson (the mother of screenwriter Tony Briggs), Beverly Briggs and Naomi Mayers. They performed at hotels, pubs, cabarets, clubs, parties, army barracks and universities around Melbourne. When they were invited to Vietnam to perform for the troops, Briggs and Mayers declined, as they were against the war, so Robinson enlisted her sister Lois Peeler to join her. In Vietnam, the duo of Robinson and Peeler performed backing vocals for a New Zealand Maori band they had performed with in Melbourne. It was this Maori band who introduced them to soul music; the character of Dave Lovelace, portrayed in the film by Chris O'Dowd, did not exist. Director Wayne Blair, talking about the creation of the Lovelace character, said "That's where we went a bit Argo'". Tony Briggs said in an interview in The Age in 2004 "he found it liberating as a writer to expand the number of characters" as it made the dynamics of the story richer.
Based on Tony Briggs' 2004 play of the same name commissioned by and debuted at Melbourne Theatre Company, the film was first announced in June 2010. The screenplay was co-written by Briggs and Keith Thompson. Filming primarily took place in New South Wales, at Albury, (and its surrounding towns Corowa, Howlong, Culcairn, Henty and Morven), with additional shooting taking place in Windsor, Camden, Summerhill, Newtown, and Canal Road Studios in Leichhardt, between August and September 2011. The rest of the film's production was moved to Vietnam, for a limited shoot.
On 2 June 2010, a press release announced that an open casting call had begun for The Sapphires, and that Goalpost Pictures Australia were searching for "four young Indigenous women, aged 16–28, to play the leading roles of the four members of [the title singing group]". The audition process involved submitting an audition tape to the casting website by 31 July 2010. Australian singer Casey Donovan, who had starred as Cynthia McCrae in the musical's 2010 production, auditioned for that part, but was unsuccessful, with the role instead going to newcomer Miranda Tapsell. Deborah Mailman, who also starred as Cynthia in the original 2004 production of the musical, landed the role of Gail McCrae, and Jessica Mauboy joined the film, being cast as Gail's sister Julie. In August 2011, the roles of all four group members were officially announced, when another newcomer, Shari Sebbens, joined the cast as Kay McCrae. Chris O'Dowd was added to the film, playing the role of Dave, who discovers The Sapphires.
The original soundtrack was released on 27 July 2012 by Sony Music. It features the vocals of Jessica Mauboy, Jade Macrae, Lou Bennett, Juanita Tippens and Darren Percival, with Mauboy singing in ten of the sixteen songs. An original track called "Gotcha", co-written by Mauboy, Ilan Kidron, and Louis Schoorl, was released as a single on 13 July. Two weeks after its chart debut, The Sapphires soundtrack hit number one on the ARIA Album Chart and the ARIA Australian Albums Chart.
The film had its world premiere on 19 May at the 2012 Cannes Film Festival, at the midnight out-of-competition screening. Following the premiere, the audience in attendance gave the cast and crew a ten-minute standing ovation. It premiered in Australia at the Melbourne International Film Festival on 2 August, with its cinematic release on 9 August, distributed by Hopscotch Films. Entertainment One handled distribution in the United Kingdom, Ireland, and Canada, while Lusomundo, Diaphana, and Lev Films released the film in Portugal, France, and Israel, respectively. The Weinstein Company bought the rights to distribute the film in the United States and other countries.
The US release of the DVD attracted controversy as the result of the design for the DVD's cover. The artwork placed actor Chris O'Dowd prominently in the foreground, with the four female stars appearing in the background and coloured with a blue wash. The decision was described as both sexist and racist, with O'Dowd describing the decision as "ill-judged, insensitive and everything the film wasn't". Anchor Bay expressed regret for any "unintentional upset caused" and said different artwork was being considered for future orders.
In Australia, the film was the highest-earning Australian film on its opening weekend, grossing $2,320,000 from 275 cinemas. News.com.au said it was the strongest first weekend for an Australian-made film since Tomorrow, When the War Began, which earned $3,860,000 upon its 2010 release. As of 31 October 2012, the film had grossed AU$14,215,596 at the Australian box office.
The film was far less successful in international markets than in its Australian release, with roughly $5m from all international releases combined versus over $14 million in its Australian release alone.
In France, the film opened at #13 with just 35,786 admissions from 162 screens over its first week (25,847 over five days). It was dubbed aLe Flop" by French box office website Le Box Office Pour Les Nuls. In its first major English-language opening outside of Australia—the U.K.—the film opened at #7 and to a little under 25% of the box office it earned in its Australian opening weekend, on a roughly similar number of screens (279 vs. 233). The film exited U.K. theatres after just 5 weeks in release with a final box office take of £680,643—equaling roughly AU$1m. The U.K. final box office takings were less than 1/14 of the film's Australian final box office takings. In its United States release, where the film only appeared in the top 20 for one weekend (at #19, April 5–7, 2013), the film completed its run with just under $2.5m, and releases in Germany and the Netherlands yielded under $100k each.
The Sapphires received positive reviews from Cannes, dubbed as the Australian version of Dreamgirls (2006), another film based on a play about a '60s girl group. Rotten Tomatoes gives the film a score of 91% based on reviews from 131 critics; their average rating was calculated as 6.9/10. Metacritic gives the film a "generally positive" rating of 67% based on reviews from 30 critics.
Guy Lodge from Variety said Chris O'Dowd's "dorky-dirty warmth and manic performance energy... keeps the proceedings bouncy even when the script loses its own fizz." Mark Adams of Screen International called O'Dowd an "increasingly charismatic screen presence" who "helps give the film an edginess, spontaneity and some real laugh-out-loud moments." Eric Kohn from IndieWire gave it a C-, believing that it "belongs on Broadway more than the big screen".
Henry Barnes of The Guardian gave the film three stars out of five, calling it "a sweet 'n' dumb feelgood bopper." Brad Brevet of Rope of Silicon gave it a B-, summing it up as, "good music, good performances and good fun and should play well across several demographic quadrants."
Robbie Collin of The Daily Telegraph gave the "workaday Australian comedy" three stars, calling it "uncomplicated" but praising Chris O'Dowd for elevating every scene he is in. Ross Miller of Thoughts On Film gave the film three stars, saying that it "may not break any especially new ground or end up in a place you're not expecting but along the way it's a genuinely pleasant watch."
Fiona Williams of SBS awarded the film three-and-a-half stars out of five, commenting that "There's much to love, lots to like... and enough roof-lifting musical numbers to make up for the dodgy bits."
Academic Bruno Starrs makes the argument that the film's Aboriginal protagonists undergo a journey in which they learn the importance of choosing the protest songs of black Soul over the white coloniser's "whining" Country and Western songs. Their song choices are an assertion of Indigenous sovereignty and Starrs argues that the Aboriginal Australian 'Welcome to Country' is twice subverted to reinforce this theme, firstly in the Cummeragunja pub and secondly in war-torn Vietnam."