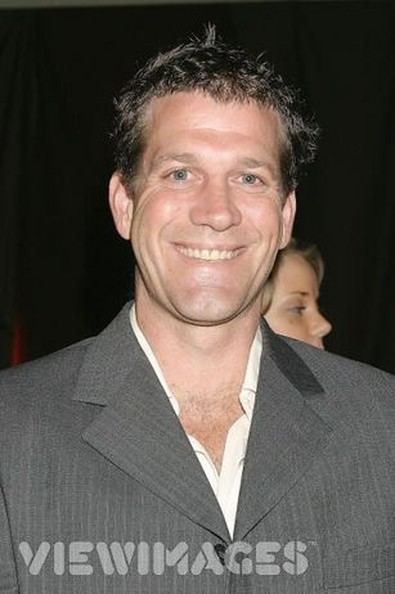 Muldoon has starred in numerous television roles including Bastard Boys, House Husbands, Play School and the high rating Dr Bogle and Mrs Chandler, the BAFTA nominated Lockie Leonard based on the books by Australian writer Tim Winton, Blackjack with Colin Friels, the multiple AFI award winning Grass Roots (series 1 and 2) as the scheming general manager, Greg Dominelli, Secret Life of Us, Big Sky, and The Genie From Down Under. He featured regularly on the ABC news and current affairs programs The Drum and on Sky News, and has starred in House Husbands and in a recurring role in Rake alongside Richard Roxburgh. He is currently filming The Killing Season for Foxtel.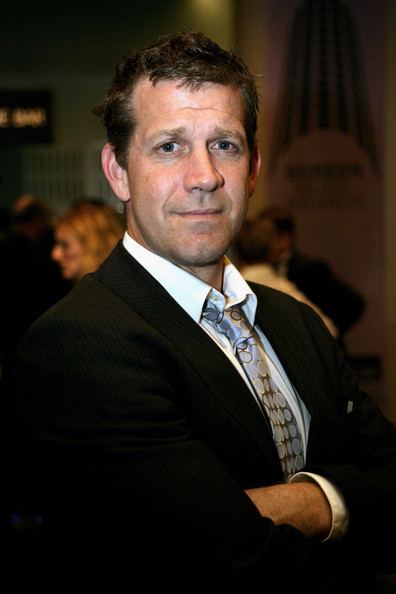 In film, Muldoon has appeared in the Oscar-nominated film The Saviour (film) (2006), Ladykiller (1993), Gristle (1998), Mumbo Jumbo (1999), Danny Deckchair (2003), The Crop (2004), Second Chance (2005), The Extra (2005), Valentine's Day (2007), the hit of the 2008 Tribeca Film Festival, Bitter & Twisted and Steven Soderbergh's "Secret Film Project" (2010).
Rhys Muldoon has released 2 albums of Children's music through ABC Music; 'I'm Not Singing' (2012), and 'Perfect Is the Enemy Of Good', (2015). Both albums were co-written and produced by Kram (Spiderbait), and nominated for ARIA Awards.
Steven Soderbergh's Tot Mom for the Sydney Theatre Company (2009/10), Gethsemane by David Hare for Belvoir St Theatre (2009). Muldoon starred as British Prime Minister Tony Blair in the play Stuff Happens by David Hare in Sydney and Melbourne. In 2005, he was Cooley in Don's Party in 2006/7 for the MTC/STC. He starred in Decadence by Steven Berkoff, as Mozart in a production of Amadeus, as Mercutio in Romeo and Juliet and as Demetrius in A Midsummer Night's Dream.
Muldoon has worked on many radio stations, including MMM, Fox, NOVA in Melbourne, Sydney and Canberra, as well as ABC national and local radio.
He has written for various publications, including The Monthly, The Spectator, The Sydney Morning Herald, The Age, Jewish News, and Inside Football, where he has had a regular column for a number of years. His essay "A Coup by Any Other Name" was named "an essay of the year". He has also written (with his daughter, Lotte Muldoon) a book on Henri Toulouse Lautrec for the National Gallery of Australia. He has collaborated on a children's book Jasper & Abby and the Great Australia Day Kerfuffle with Australian Prime Minister, Kevin Rudd. He co-wrote (with Wayne Blair) an episode of Lockie Leonard ("Time and Tide"). He has also written many speeches for politicians, CEO's, journalists and businesspeople.
Muldoon grew up in Canberra, attending Scullin Primary School, Belconnen High School and Hawker College. He graduated from the Victorian College of the Arts in 1989. Muldoon is a supporter of the Australian Labor Party. On 24 November 2007, he helped Labor Candidate Maxine McKew to oust the sitting member for Bennelong, former Prime Minister John Howard.
2015 ARIA Music Awards nomination for Best Children's Album for Perfect Is The Enemy Of Good
2012 ARIA Music Awards nomination for Best Children's Album for I'm Not Singing
2010 AACTA Nomination for Best Actor in a Leading Role for Lockie Leonard
2000 AFI Award nomination for Best Actor in a Leading Role for Grass Roots
1997 Best Actor Award Short Film and Video Awards
1995 Green Room Award Nomination Best Actor for Decadence
1995 Melbourne International Comedy Festival Award for Best Actor – Decadence
1991 Green Room Award nomination for 3 Guys Naked From the Waist Down