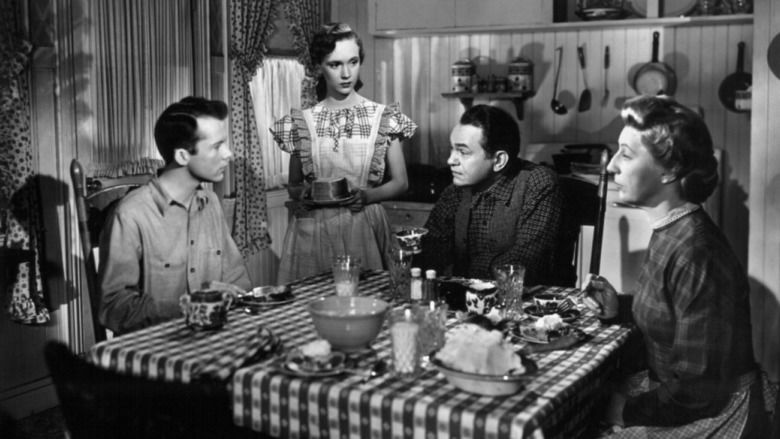 Handicapped farmer Pete Morgan (Edward G. Robinson) and sister Ellen (Judith Anderson) live on an isolated farm with their adoptive daughter, Meg (Allene Roberts). They keep to themselves and are viewed as mysterious by the nearby town. Now a teenager, Meg convinces Pete to hire one of her 12th grade high school classmates, Nath Storm (Lon McCallister) to come help with chores on the farm. When it is time for him to go home, Nath says he is going to take a shortcut through the old woods. The woods are part of Pete's property and he forbids anyone from entering them. Pete becomes agitated, insisting the woods are dangerous and contain a haunted house which is painted red, and that Nath must stay out.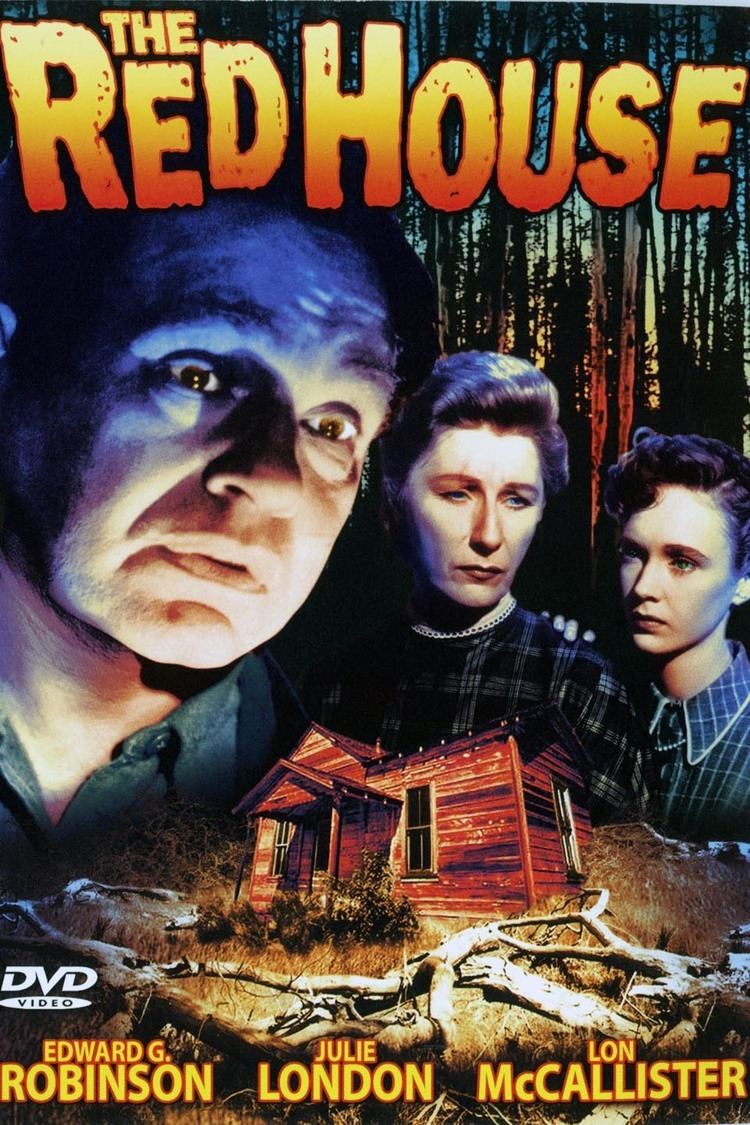 After traveling though the woods in the dark, Nath returns spooked, after hearing moans and yells. However, a few days later, Nath is embarrassed at his cowardice and goes through the woods again after dark. Nath is struck from behind and knocked out. Nath returns to the farm and insists that Pete hit him, but Meg and Ellen say Pete has been in the room with them since Nath left. Soon, both Nath and Meg become obsessed with searching for the mysterious "red house", but can't find it in their daily travels to the woods to look for the house.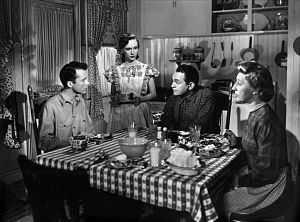 In the meantime, Meg begins to fall in love with Nath, but his jealous and shrewd girlfriend Tibby (Julie London) has other plans for him. Meanwhile, Pete secretly gives local handyman and petty thug Teller (Rory Calhoun) rights to hunt on the land as long as he keeps everyone else off of the property.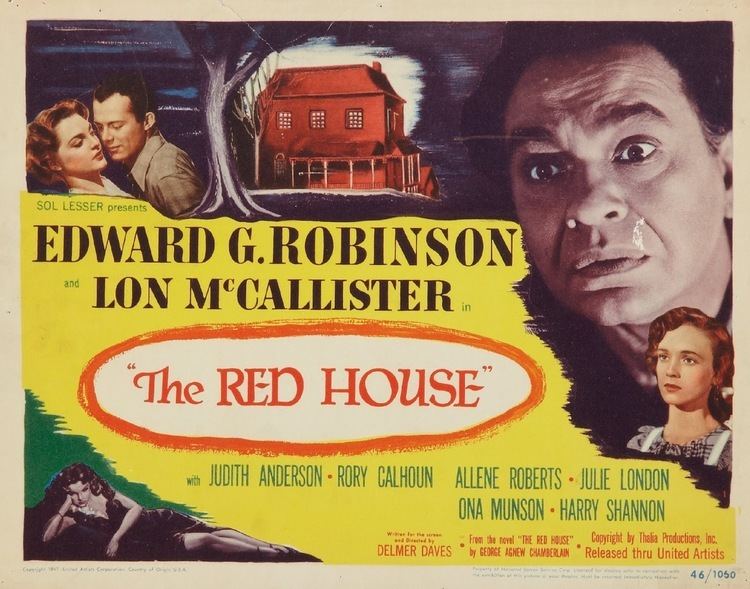 One Sunday, Meg goes off on her own to look for the red house and she finds it located in a small gully a few miles from Pete's farm along an unused dirt road. Teller fires at her to scare her away. Running away, Meg falls and breaks her leg. That evening, when Meg does not return, Nath ventures into the woods to find her and brings her back to the farm. Pete is furious that both Meg and Nath defied his warning to stay out of the woods and he outright fires Nath and banishes him from the farm and from seeing Meg again.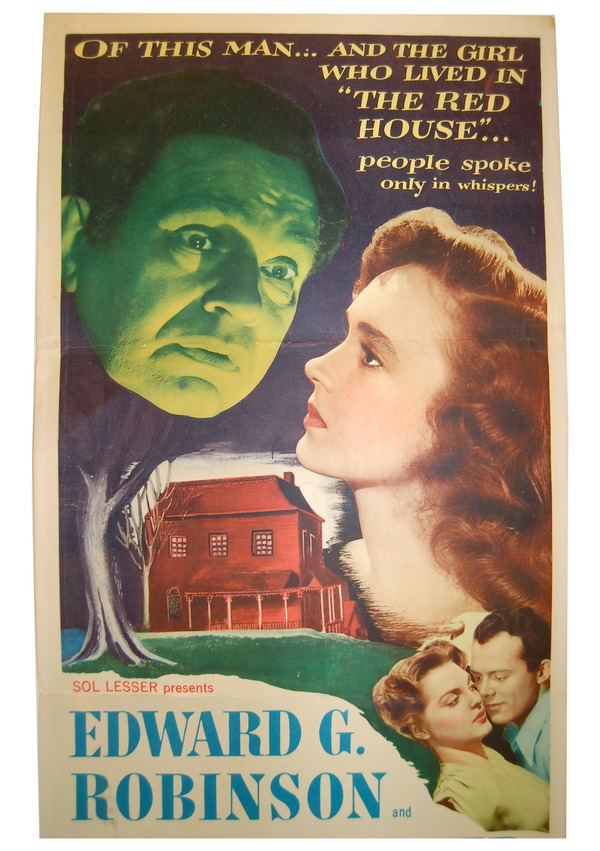 Some months later, Nath has been working for his mother at a local general store in town. His mother marries a regular customer and goes off on her honeymoon for several weeks, leaving Nath to mind the store. Nath soon takes other work at another farm close to town for the summer. As Meg recovers from her broken leg, Pete begins to crack up. Pete starts calling her Jeannie, and is becoming controlling and domineering. Ellen and Pete have a conversation; it is revealed that several years ago they rented the red house to a young couple. Pete was having an affair with the wife, Jeannie.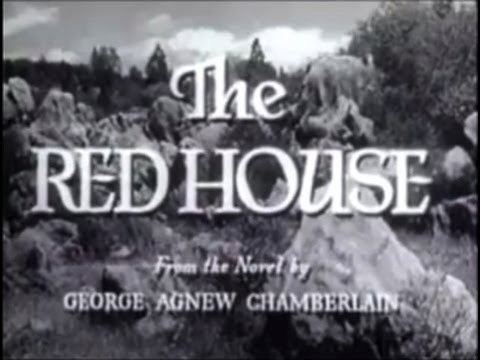 Nath catches Tibby flirting with Teller. He confronts her and finally learns how vain and selfish Tibby is, and Teller beats up Nath while Tibby watches with satisfaction.
One evening, Ellen decides to burn the red house down, and to end Pete's obsession. However, Teller fires at her. Although he meant only to scare her, he hits and kills her. Meg finds Ellen's body and calls the police and Nath. Teller approaches Tibby and persuades her to leave town with him, only they both get pulled over and arrested by the state police while driving out of town.
When Meg tells Pete about Ellen's death and demands the truth about the red house and who Jeannie is, Pete finally tells Meg that he was having an affair with a married woman named Jeannie. The husband found out, and the couple decide to move away and try and start over. Pete claimed that he went to the red house one day to demand that Jeannie leave her husband and stay with him. Jeannie refused and they heard her husband returning, and Jeannie started yelling. Pete covered her mouth to stop the yelling, but suffocated her. Pete claims he was just trying to keep her quiet, and her death was accidental. However, he admits he killed the husband in cold blood when he entered the red house. Pete buried the bodies in the basement of the ice house that sits next to the red house, and he lives in fear that they will be discovered. However, since Jeannie's husband told everyone they were leaving town, no one ever suspected they were murdered. The couple had a baby, Meg, so Pete and Ellen adopted her rather than leave her as an abandoned infant.
Pete takes Meg to the red house, where he starts calling her Jeannie. Pete has completely gone crazy by this point, and thinks Meg is Jeannie leaving him again. He begins choking her to re-live the experience. Nath and the sheriff show up in time. Pete takes off in his truck, but drives into the ice house, where the truck sinks in the large pond formed by the melted ice, and Pete drowns.
The final scene shows Nath and Meg a few days later, talking about starting a new life together, as they watch the smoke from the red house. Nath has burned it down to put it in the past.
Critic Dave Sindelar gives the film a positive review: "It's not perfect; it's a little too long, so you end up figuring some of the final revelations before you should, and it gets a little repetitive at times, but the strong acting and some memorable images make it worth the investment."
The film is also praised as a "Murky psychological thriller with resonant settings and an emotive Rózsa score.
Chamberlain's 1943 novel has no copyright registration at the Library of Congress. The five issues of The Saturday Evening Post in which the story was serialized were registered for copyright by The Curtis Publishing Co.; the copyrights of all five issues were renewed in 1973 by The Saturday Evening Post Company.
The movie was registered for copyright by Thalia Productions (LP864; 7 February 1947); that copyright was not renewed.
The Red House was released as a two disc Blu-ray/DVD combo set on April 24, 2012 in the US and other countries from Film Chest and HD Cinema Classics. Digitally restored in high definition and transferred from original 35mm elements, this DVD/Blu-ray combo pack includes original 35mm trailer, before-and-after restoration demo and an original movie art postcard. It was released again on March 29, 2016 as a standalone Blu-ray by The Film Detective. This release contains no special features.