Covid-19
7

/

10

1

Votes

Alchetron

Rate This





United States Canada




2




Freeform, YTV






Sitcom




English




19 October 1998






Glenn Taranto Ellie Harvie Brody Smith Nicole Fugere Betty Phillips Michael Roberds John DeSantis Steven Fox




Barron Abramovitch Jeremy Sweet Michael Whittaker




YTV (Canada); Fox Family (United States)




Glenn Taranto, Ellie Harvie, Nicole Fugere, Michael Roberds, John DeSantis
The New Addams Family is an American-Canadian sitcom that aired from October 1998 to August 1999 on YTV in Canada and Fox Family in the United States. It was produced by Shavick Entertainment and Saban Entertainment as a revival of the 1960s series The Addams Family.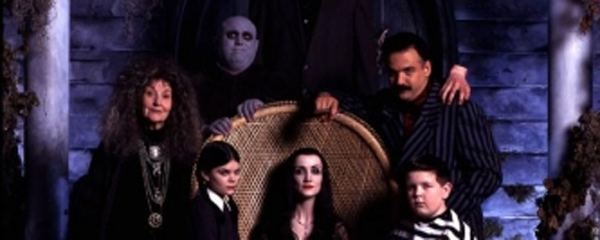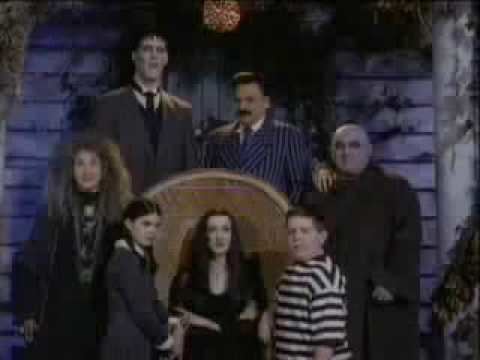 The series—shot in Vancouver, Canada—featured a new cast and was well received by viewers. Gomez Addams was played by Glenn Taranto, and Morticia by Ellie Harvie. The show reworked several storylines from the original series while incorporating modern elements, jokes, and references to episodes from the original series. John Astin, who played Gomez in the original series, appeared in a recurring role as Grandpapa Addams.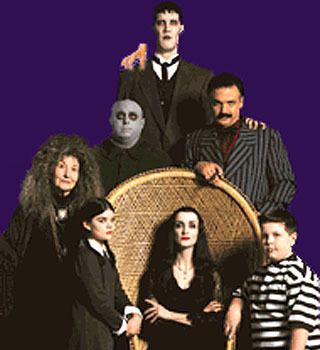 One of the notable differences between the original show and the new series was that Wednesday and Pugsley (Nicole Fugere and Brody Smith respectively – the former reprising her role from Addams Family Reunion) were given expanded roles that highlighted their violent and sadistic personalities, made popular by the Addams Family film. Another element carried over from the films was Fester being Gomez's brother, whereas in the original show he had been Morticia's uncle.
There were 65 episodes in the series; one more than the original series.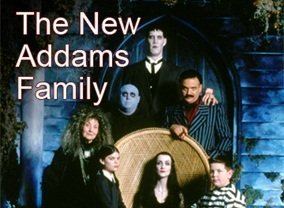 Glenn Taranto as Gomez Addams
Ellie Harvie as Morticia Addams
Brody Smith as Pugsley Addams
Nicole Fugere as Wednesday Addams (the only member of the Addams Family Reunion cast to return for the series)
Betty Phillips as Eudora "Grandmama" Addams
Michael Roberds as Uncle Fester
John DeSantis as Lurch
Steven Fox as Thing
John Astin as Grandpapa Addams
Paul Dobson as Voice of Cousin Itt
David Mylrea as Cousin Itt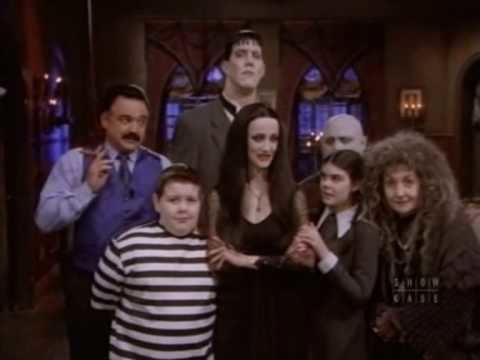 The new theme music, performed by the cast, was a departure from the familiar tune that had served most previous adaptations of the series. The familiar finger-snapping was present, albeit at a faster pace, accompanied by two different characters (first Lurch, then Gomez) saying the word "snap" twice in rapid succession to match the beat. It was written by Barron Abramovitch, Jeremy Sweet, and Michael Whittaker.
Halloween with the Addams Family
Deadbeat Relatives
The Addams Family Goes to School
Fester's Punctured Romance
New Neighbors Meet the Addams Family
Grandpapa Addams Comes to Visit
Gomez, the Reluctant Lover
Morticia the Matchmaker
The Addams Family Tree
Lurch Learns to Dance
Art and the Addams Family
Cousin Itt Visits the Addams Family
Wednesday Leaves Home
Thing Is Missing
Morticia's Romance: Part 1
Morticia's Romance: Part 2
Uncle Fester's Toupee
Morticia's Dilemma
The Winning of Morticia Addams
My Fair Cousin Itt
Morticia and the Psychiatrist
Morticia's Favorite Charity
Fester Goes on a Diet
Morticia Joins the Ladies League
Morticia the Breadwinner
Melancholia Finds Romance
Crisis in the Addams Family
Christmas with the Addams Family
Green Eyed Gomez
Amnesia in the Addams Family
Gomez, the Cat Burglar
Uncle Fester's Illness
Morticia, the Decorator
Wednesday's Crush
Morticia, the Sculptress
Thing's Romance
Gomez, the People's Choice
Close Encounters of the Addams Kind
Lurch, the Teen-Age Idol
Fester and Granny vs. Grandpapa Addams
Fester Joins the Global Mercenaries
Addams Family in Court
My Son, the Chimp
Morticia, the Playwright
Saving Private Addams
Horseplay
Lurch's Grand Romance
Catastrophia's Career
Cousin Itt's Problem
Lurch, Man of Leisure
Progress in the Addams Family
The Undercover Man
Fester the Marriage Counselor
Lurch and His Piano
Cleopatra, Green of the Nile
Granny, the Happy Medium
Lurch's Little Helper
Addams Family Feud
Fester, the Tycoon
Lights, Camera, Addams!
The Addams Policy
Fester, World Leader
The Tale of Long John Addams
Keeping Up with the Joneses
Death Visits the Addams Family
Leo Awards for Best Overall Sound in a Dramatic Series - Tony Gronick (Nominated)
Leo Award for Best Production Design in a Dramatic Series - Cathy Robertson (Nominated)
Leo Award for Best Lead Performance by a Female in a Dramatic Series - Ellie Harvie (1999) (Nominated)
Canadian Comedy Awards for Television - Performance - Female - Ellie Harvie (2000) (Nominated)
Leo Award for Best Editing - Picture of a Music, Comedy or Variety Program or Series - Michele Conroy For episode "Tale of Long John Addams" (Won)
Leo Award for Best Overall Sound in a Music, Comedy or Variety Program or Series - Rick Bal, Chester Biolowas, Vince Renaud, and Jo Rossi (Won)
Leo Award for Best Screenwriter of a Music, Comedy or Variety Program or Series - Rich Hosek and Arnold Rudnick For episode "Tale Of Long John Addams" (Won)
Leo Award for Best Performance or Host in a Music, Comedy or Variety Program or Series - Ellie Harvie (Won)
Leo Award for Best Sound - Greg Stewart (Won)
The New Addams Family Wikipedia