Covid-19
5.4

/

10

1

Votes

Alchetron

Rate This





Jack Marshall




8 October 1988






Sitcom




United States




Broadcast syndication






Norman Abbott Bob Claver Bonnie Franklin Peter Isacksen Marlene Laird Lee Lochhead Russ Petranto Scott Redman Doug Rogers




John Schuck Lee Meriwether Howard Morton Jason Marsden Hilary Van Dyke




Bill Fulton Larry Groupé




Daytime Emmy Award for Outstanding Hairstyling, Daytime Emmy Award for Outstanding Makeup




Lee Meriwether, John Schuck, Jason Marsden, Howard Morton, Hilary Van Dyke
The Munsters Today is an American sitcom and sequel to the original 1964–66 sitcom The Munsters that aired in syndication from October 8, 1988 to May 25, 1991.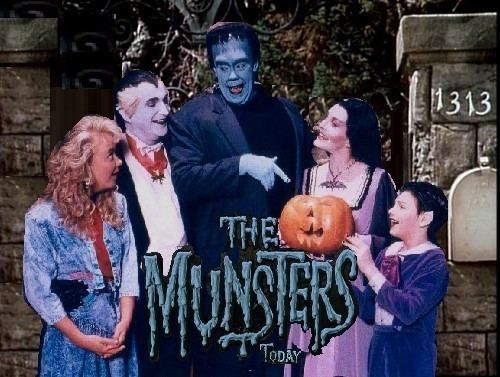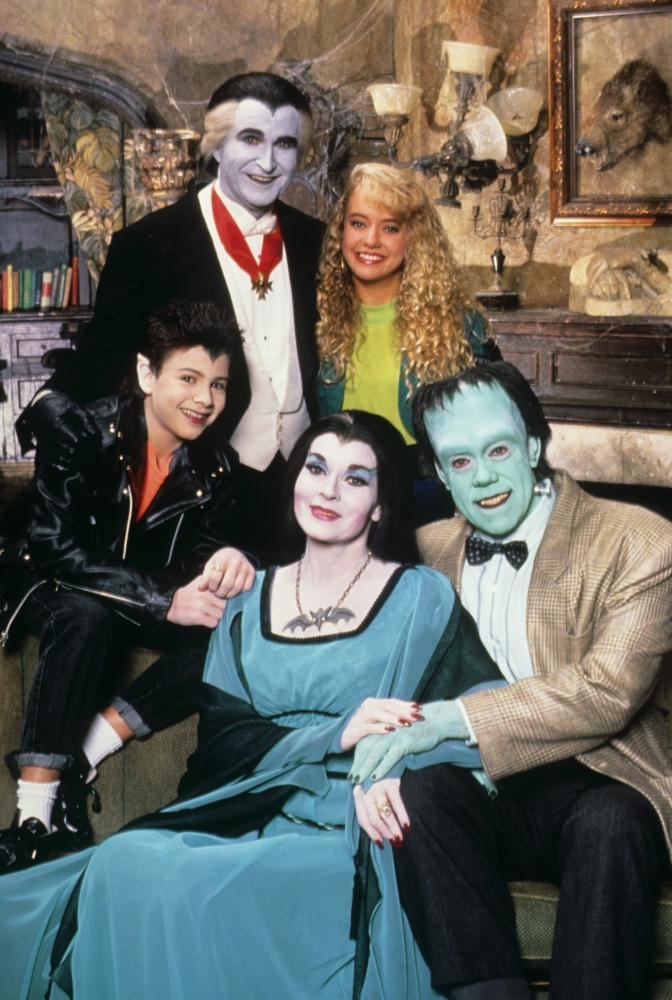 This color revival of The Munsters starred John Schuck (as Herman), Lee Meriwether (Lily), Howard Morton (Grandpa), Hilary Van Dyke (Marilyn) and Jason Marsden (Eddie), and broadcast 72 episodes from October 8, 1988, to May 25, 1991, giving it more first-run episodes than the original series. The pilot explained the 22-year gap following the original series by showing the family as they were in 1966 when an accident took place; the family then proceeds to wake up in 1988.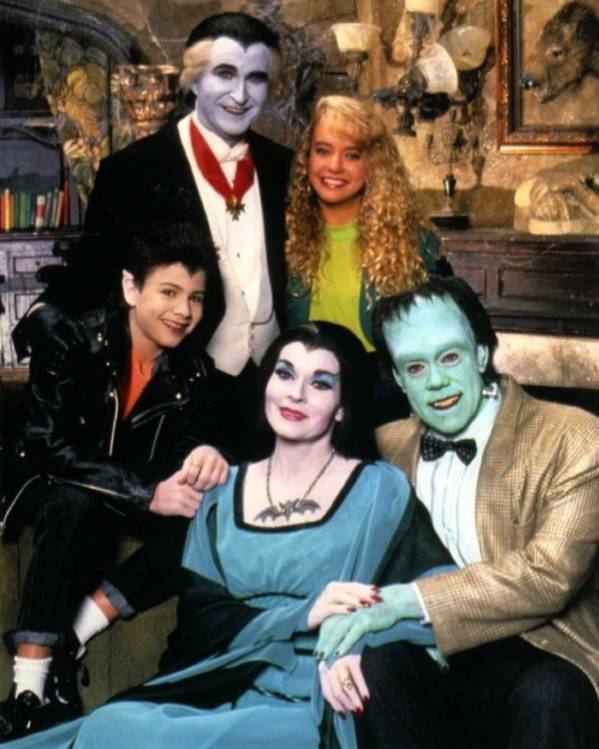 The series lasted three seasons on syndicated television, and proved popular with international audiences. It was created following a failed attempt to revive the show with most of the original cast (Fred Gwynne, Al Lewis and Yvonne De Carlo) in the 1981 NBC telefilm The Munsters' Revenge. Gwynne turned down the chance to reprise his role as Herman, while Lewis expressed unhappiness at not being asked to return as Grandpa.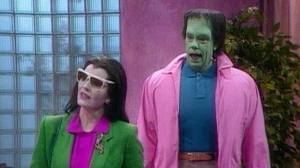 Some episodes have Herman singing words to the theme song, which include "We're the Munsters, we went to sleep 20 years ago".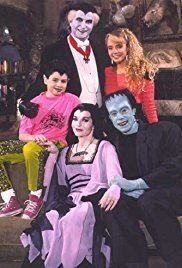 An unaired pilot written by Lloyd J. Schwartz was filmed featuring a different Marilyn than the one who appeared in the series to follow (Hilary Van Dyke). The Marilyn in the pilot was Mary Ellen Dunbar, who bore resemblance to the Marilyn portrayed in the old series. The pilot began in black and white with the family as they were in 1966 and later changed to color.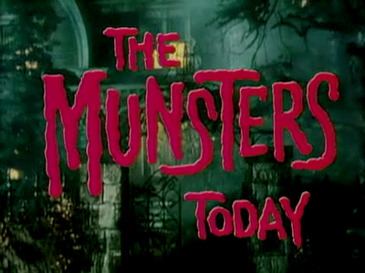 Grandpa creates a "Sleeping Machine" which makes the user fall asleep for a selected amount of time. While the victim is asleep, his/her age does not change. The machine was tested on the entire family. When Grandpa sets the dial for 30 minutes and shuts the door, a flash of light and a falling beam change the dial to "Forever." Twenty-two years later, a developer named Mr. Preston (Dave Madden) and his assistant want to buy the Munsters' home and turn it into a parking lot. Mr. Preston and his assistant are exploring the house. Mr. Preston forces his employee to search Grandpa's lab; after getting tangled in spider webs he knocks the dial to "off." The Munster family awakens to the world of 1988. They all struggle to find their way in the strange new era.
John Schuck - Herman Munster
Lee Meriwether - Lily Munster
Jason Marsden - Edward "Eddie" Wolfgang Munster
Hilary Van Dyke - Marilyn Munster
Howard Morton - "Grandpa" Vladimir Dracula
Kaye Ballard - Mother Nature
Billy Barty - Genie
Shelley Berman - Sam Hawkins
Jonathan Brandis - Matt Glover
Dr. Joyce Brothers - Mrs. Cousins
Ruth Buzzi - Dracula's Mother
Gordon Cooper - Himself
Bill Daily - Count Strimpkin
Dustin Diamond - Rob
Moosie Drier - Andy Graves
Nancy Dussault - Dr. Sandra Brown
Nanette Fabray - Dottie
Norman Fell - Mr. Maurice
Kathleen Freeman - Grandma
George Furth - Dr. Carver
Zsa Zsa Gabor - Herself
Kip King - Burt Fearman
Dave Madden - Mr. Preston
Eddie Mekka - Mr. Sweetzer
Richard Moll - Genghis Khan
Pat Morita - Neighbor
Don Most - Barney Morley
Lois Nettleton - Jessica Brown
Marcia Wallace - Dr. Susan Evans
Jo De Winter - Katja Dracula
Yetta - Shirley
Mary Cadorette - Dee Dee Nelson
Richard Steven Horvitz - Howie Buchanan
Greg Mullavey - Roger Nelson
Scott Reeves - Dustin Nelson
The Munsters Today Wikipedia