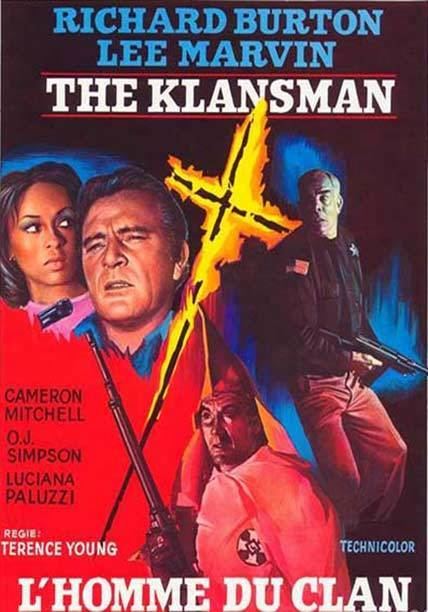 In a small town in the South, Sheriff Track Bascomb breaks up a crowd of black and white men molesting a black woman. He visits Breck Stancil, a local land owner who is politically liberal.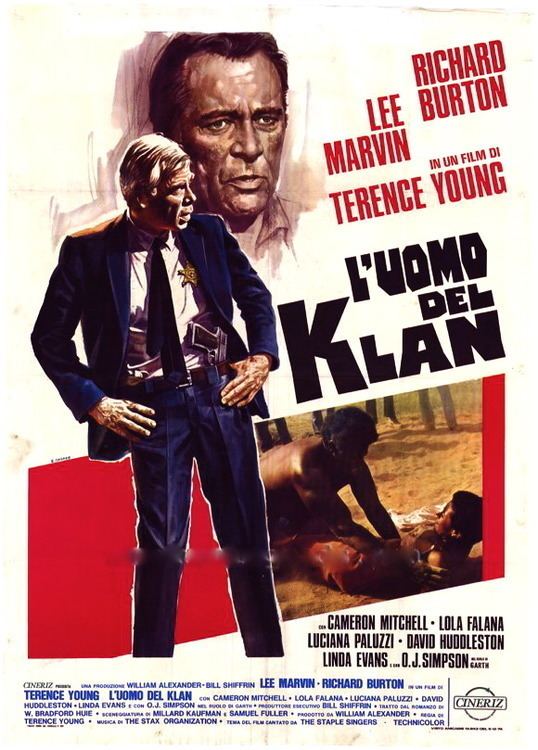 White woman Nancy Poteet is sexually assaulted and beaten by a black man. Sheriff Track Bascomb tries to find the guilty party while the Ku Klux Klan - whose members include Bascomb's deputy, Butt Cutt Cates - takes matters into its own hands.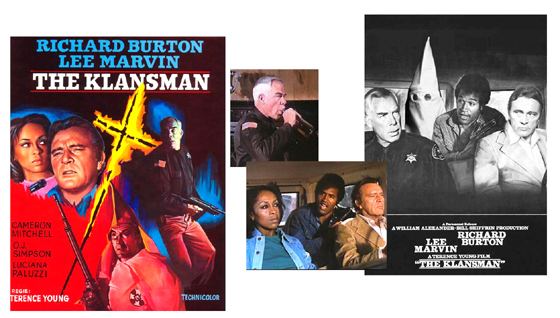 Members of the Klan - not wearing their uniform - approach a bar frequented by blacks. They chase after two men, one of whom is Garth. Garth escapes but his associated is captured and shot by the Klan.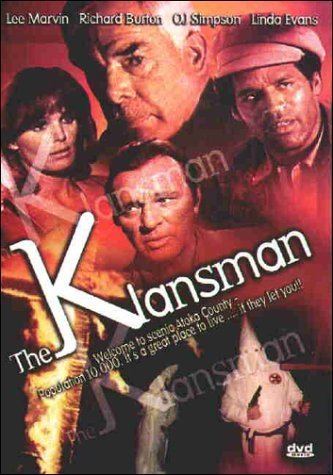 Loretta Sykes, a Black girl who grew up in the town, returns home. She is approached by members of the civil rights movement. They try to get Breck Stancill involved.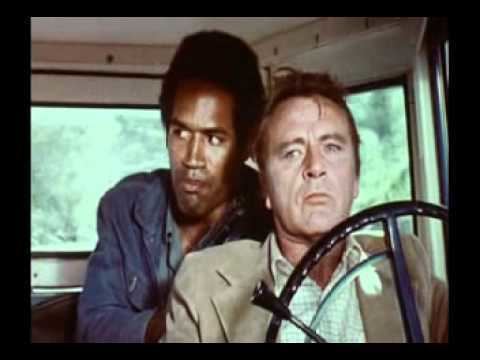 Nancy Poteet's husband leaves her and she finds herself an outcast for the town. She is befriended by Stancill.
Garth dresses up as a Klansman and kills one of the vigilante gang who killed his friend. At a funeral for the dead man, held by the Klan, Garth shoots another Klansman from a tree.
Lee Marvin as Sheriff Track Bascomb
Richard Burton as Breck Stancill
Cameron Mitchell as Butt Cutt Cates
O. J. Simpson as Garth
Lola Falana as Loretta Sykes
David Huddleston as Mayor Hardy Riddle
Linda Evans as Nancy Poteet
Luciana Paluzzi as Trixie
David Ladd as Flagg
John Alderson as Vernon Hodo
John Pearce as Taggart
Virgil Frye as Johnson
Larry Williams as Lightning Rod
The novel was published in 1967. Film rights were purchased by the Robert Leder Company for $100,000. TV director Don Stewart was meant to direct and Chuck Connors was going to star as the sheriff. However this did not happen.
Film rights were bought by a black film producer, William Alexander, who formed a company, The Movie People, to make the film and reportedly spent a year putting it together. Bill Schiffrin says he put the film together. The first draft of the script was done by Sam Fuller. It was rewritten by Millard Kaufman. Schiffrin says Kaufman "distorted" much of what Fuller wrote. "I wanted Fuller," he said.
Schiffin says Terence Young was hired as director at the insistence of the European investors. Young was best known for his work on the James Bond films. In a bit of stunt casting, he hired Luciana Paluzzi, who had played Bond villain Fiona Volpe in Thunderball, as Trixie in this film. The studio had American Joanna Moore dub in Paluzzi's lines. Schiffin says he wanted Moore to play Paluzzi's role originally. "I never thought an Italian should play a Southern girl."
"The day Young was hired I should've left the show," said Schiffin. ""Four times during filming I wasn't speaking to Young."
Alexander obtained a $1 million guarantee from Paramount. The rest was raised from various banks and tax shelters in the US and Europe.
Richard Burton was to be paid $40,000 a week for ten weeks work plus a percentage. Lee Marvin got 10% of the profits.
Filming took place in Oroville, California.
Richard Burton allegedly drank so much alcohol during the making of this film that many of his scenes had to be shot with him seated or lying down, due to his inability to stand. In some scenes, he appears to slur his words or speak incoherently.
During the location filming in a small town outside of Sacramento, the crew was based in a local motel. One motel room, next to the office, was filled with cases of alcohol, in rows, from floor to ceiling. Burton, Marvin, et al., were dealing with personal issues off the set, as well as what seemed a difficult shoot; but, all were professionals, despite the quantity of alcohol consumption, and were always on time and ready with their lines.
Burton and wife Elizabeth Taylor were staying in a rented house in town. The crew passed around rumors of tension between them. As well as the big rumor among the crew, which concerned a shouting match (over a young girl from the town), which led them to throwing, first decor items, and then furniture at the walls of the house, which led to near complete destruction of the interior.
"It's enchanting here," said Burton. "It reminds me of my old valley in Wales."
Burton gave a young girl in town, Kim Dinucci, a $450 diamond ring and arranged for her to get a small walk-on part in the film as Lee Marvin's daughter. This made national news.
It may have caused Taylor's visit and the altercation; but according to the crew, Burton was using the young girl as a cover for his real affair with a local married woman (with children) who was working on the location shoot. When the woman left her husband and children to meet him in LA, he had changed his mind and had decided to reunite with Taylor.
During one late night shoot, due to ongoing lighting issues, Burton wound up laying on the cold, damp ground for over an hour, with no protection under him and without an overcoat. Finally by 3 AM, after he had read and reread his line, over and over, and he was nearly frozen and completely exhausted, the 30 second scene was deemed properly lit. And that was the shot that was used in the film. After the last shot, he had to be lifted to his feet and wrapped in a blanket.
Burton went to hospital after filing and was treated on bronchitis. While there it was announced Burton and Taylor would be getting divorced. Burton ended up staying in hospital for six weeks.
Walter Schiffin later said Burton should not have been paid "at all considering the performance he gave. He was... drinking three quarts a day. He didn't know what town he was in let alone what film." Schiffin says Marvin in contrast "was highly helpful throughout the shooting."
Aldo Tonti, the cinematographer who had worked with Mr Young on Reflections in a Golden Eye, was also the cinematographer on this film, though he was not credited.
Lee Marvin later said his character was meant to be a war hero and had a son who did not want to go to West Point. There was a subplot where Burton's character sided with the son. All this was cut from the final film. In addition, Marvin was not paid a final $50,000 owing to him.
While the film was being edited at Sam Goldwyn Studios, the studios caught fire.
At the last minute, one of the investors failed to come up with the money so Marvin and Burton were not paid their full salary and Paramount put a lien on the film.
The film's premiere was held in Oroville. Executive producer Bill Schiffrin told the audience if they liked the film "they ought to see a psychiatrist".
The Los Angeles Times called it "sleazy, incompetent." Paul Mavis, of Movies & Drinks, reviewing the 2017 Kino Lorber Blu-ray release (which featured a heretofore unavailable unedited print), wrote, "Seen today, The Klansman's not nearly as bad as our imaginations made it out to be, but it is a wonderfully bizarre exercise in conflicted intentions, with the saving grace of all good exploitation—it wallows in its own grotesqueries. In other words: must-see viewing for lovers of deeply wrong moviemaking."
Alexander, Young and Burton were meant to make a film with Robert Mitchum and Charlotte Rampling called Jackpot but it was never made.