Occupation

Actor




Years active

1945–1994





Name

Cameron Mitchell




Role

Film actor






Born

November 4, 1918 (age 75)

Dallastown, Pennsylvania, U.S.




Spouse

Margaret Brock Johnson Mozingo (m. 1973–1976), Johanna Mitchell (m. 1940–1960), Lissa Mitchell (m. ?–1973)




Children

Cameron Mitchell, Jr., Camille Mitchell, Charles Mitchell, Jake Mitchell, Jono Mitchell, Kate Mitchell, Fred Mitchell




Parents

Charles Mitzel, Kathryn Mitzel




Movies and TV shows

The High Chaparral, The Glee Project, Blood and Black Lace, How to Marry a Millionaire, The Toolbox Murders




Similar People

Henry Darrow, Mark Slade, Linda Cristal, Leif Erickson, Mario Bava




Died

July 6, 1994 (aged 75) Pacific Palisades, California, U.S.
Cameron Mitchell (November 4, 1918 – July 6, 1994) was an American film, television, and Broadway actor with close ties to one of Canada's most successful families, and considered by Lee Strasberg to be one of the founding members of The Actor's Studio in New York City. From 1967 to 1971, Mitchell appeared in the western television series The High Chaparral.
Contents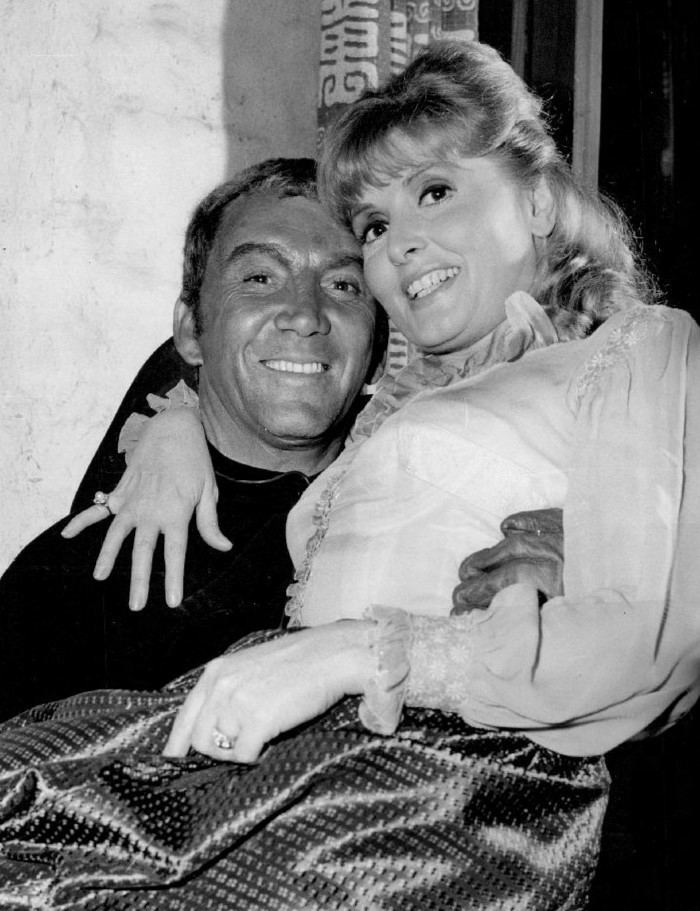 Cameron mitchell director john ford
Early life and stage career
Mitchell was born Cameron McDowell Mitzell in Dallastown, Pennsylvania, one of seven children of Rev. Charles Michael Mitzell and Kathryn Isabella Ehrhart Mitzell, who were of Scotch-German descent.
Young Cameron moved to Chicora, Pennsylvania in 1921 when his father was accepted as pastor of the St. John's Reformed Church, Butler, Pennsylvania, and went on to grow up in Shrewsbury, Pennsylvania. He was a 1936 graduate of Greenwood High School in Millerstown, Pennsylvania.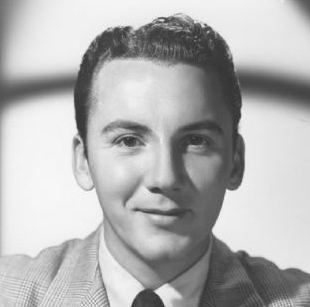 Cameron became an NBC page at NBC Radio City that led him into making his debut appearing in The Taming of the Shrew with Alfred Lunt and Lynn Fontanne's National Theater Company, Fontanne suggested that Cameron's surname sounded "a bit too much like the Hun" and insisted he change it to "Mitchell".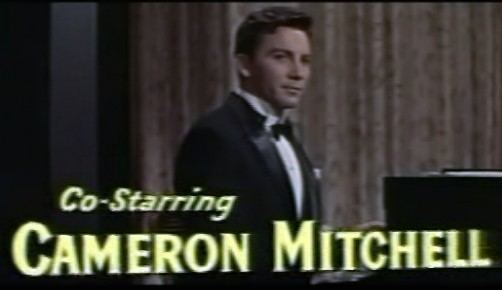 Mitchell's Broadway credits include The Trojan Women (1940), The November People (1977), Southern Exposure (1950), and Death of a Salesman (1948).
Mitchell served as a bombardier with the United States Army Air Forces during World War II.
Film career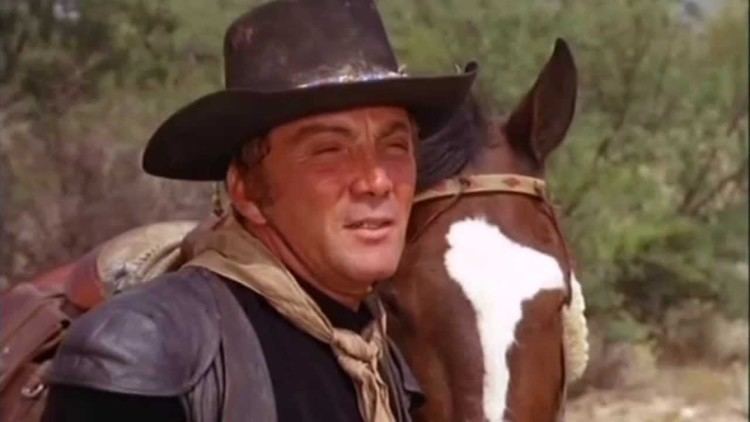 His film career began with being contracted to MGM in 1945 for three years, initially with minor roles in films including They Were Expendable (with John Wayne and Robert Montgomery), but Mitchell quickly rose to leading man status. He co-starred with Wallace Beery in The Mighty McGurk, and he concluded his MGM period with two 1948 films starring Clark Gable, Homecoming and Command Decision.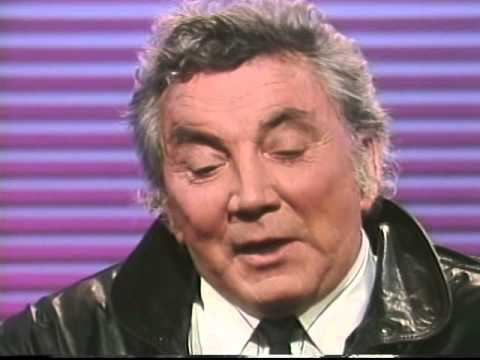 One of his best-known films was the 1951 adaptation of Death of a Salesman where he originated the role of Happy on Broadway. He was then contracted to 20th Century Fox where he had a prolific career in such films as the 1952 version of Les Miserables (as Marius), the 1953 comedy How to Marry a Millionaire (with Marilyn Monroe), and 1956's film version of the stage musical Carousel. He voiced Jesus of Nazareth in The Robe. He appeared alongside Gary Cooper, Susan Hayward and Richard Widmark in Garden of Evil, with Lana Turner and Spencer Tracy in Cass Timberlane, with Clark Gable, Robert Ryan and Jane Russell in The Tall Men, with Marlon Brando, Merle Oberon and Jean Simmons in Désirée, and with Joanne Woodward and Sheree North in No Down Payment. Mitchell was loaned out back to MGM with Doris Day and James Cagney in Love Me or Leave Me.
During the 1960s, Mitchell starred in numerous Italian sword and sandal, horror, fantasy, and thriller films, several of which were directed by Mario Bava, including Erik the Conqueror (1961), Blood and Black Lace (1964), and Knives of the Avenger (1966). He also participated in Spaghetti Westerns, like Minnesota Clay by Sergio Corbucci.
In later years, Mitchell appeared in villainous roles as a sheriff turned outlaw in Hombre (1967), a bandit in Buck and the Preacher (1972) and a Ku Klux Klan racist in The Klansman (1974). He also played a gangster for laughs in My Favorite Year. Late in his career, Mitchell played a police detective in a 1983 film, Dixie Ray, Hollywood Star. He portrayed right-wing General Edwin A. Walker in Prince Jack (1985).
Mitchell attracted attention by appearing in a slew of low budget horror and action films. Mitchell's film roles have been a focal point on RedLetterMedia's web series Best of the Worst. Jay Bauman has referred to Mitchell as "our mascot" and his appearance in films is always celebrated by those who appear on the show. Panelists on the show have made allusions to Mitchell possibly battling alcoholism in later life. His performances in low-quality B-movies such as Deadly Prey, Terror in Beverly Hills, Space Mutiny, Low Blow and Killpoint are considered by fans of the "so bad it's good" B-movie culture to be highly awkward, as Mitchell frequently seems unprepared and/or uninterested when on screen. The character of Chief Washington in the RedLetterMedia film Space Cop was based on Mitchell's role as The Police Chief in Hollywood Cop, primarily the chief's obsession with Tums.
Television career
Mitchell starred in an unsold 1959 television pilot called I Am a Lawyer however, he achieved success on television during the latter part of his career, where he is best remembered for starring as Buck Cannon in the 1960s/1970s NBC western series, The High Chaparral.:458 He had the lead as John Lackland in the 1961 syndicated adventure series The Beachcomber. He played Henry Gordon in the television adaptation of Black Beauty.:110 In 1984, he had the role of Duke Kovak in Partners in Crime (U.S. TV series).:814 In 1975-1976, he portrayed Jeremiah Worth in the Swiss Family Robinson TV series.:1046
He was featured on an episode of Bonanza and ABC's S.W.A.T.. He guest starred on the "Landslide" episode of Movin' On in 1975. He appeared on Gene Evans's short-lived Spencer's Pilots on CBS in 1976. Mitchell also had roles in horror films and in many exploitation films such as The Toolbox Murders (1978), the creature feature The Swarm (1978), the slasher film The Demon (1979), the slasher film Silent Scream (1980), and the anthology film From a Whisper to a Scream (1987).
In 1979, Mitchell became the national spokesman for Ziebart in a series of television commercials that ran for several years.
Personal life
In 1940, Mitchell married Johanna Mendel, the daughter of self-made Canadian business tycoon Fred Mendel. The Mendel family was based in Saskatoon, Saskatchewan, where Fred Mendel founded Intercontinental Packers, a major family-owned meat packing operation.
Johanna Mitchell gave birth to their first son, Robert Cameron Mitchell, in New York on July 4, 1941. Although Mitchell and Johanna divorced in 1960, he maintained close ties to Canada. Their daughter, Camille Mitchell, and son, Cameron Mitchell, Jr., are both actors. Another son, Fred Mitchell, was president of Intercontinental Packers for many years working alongside his mother, Johanna Mitchell, who was Chairwoman of the Board. Today the company is known as Mitchell's Gourmet Foods and still operates out of Saskatoon, now owned by Maple Leaf Foods.
Mitchell's third wife was Margaret Mozingo, whom he met when he was in Florence, South Carolina, making a film.
Bankruptcy
In February 1974, Mitchell entered his second bankruptcy, with $2.4 million in debts contrasted with $26 in two bank accounts. He told Associated Press writer Bob Thomas: "The reasons are the same as have happened to other actors over the years. Stupid, bad investments. Parasites who live off you. Too much trust in people who handle your money."
Death
Mitchell died of lung cancer, aged 75, on July 7, 1994, in Pacific Palisades, California. He is buried in Desert Memorial Park in Cathedral City, California. He was survived by his wife, six children, and five grandchildren.
Television
[The Beachcomber] TV series- lead role
Colt.45 - episode - Point of Honor - Dr. Allen McMurdo (1958)
Wagon Train (1959) The Duke LeMay Story
The Untouchables - episode - Ain't we Got Fun - Johnny Paycheck (1959)
Bonanza - episode - A House Divided - Fredrick Kyle (1960)
Daniel Boone - episode - The Fifth Man - George Rogers Clark (1966)
Daniel Boone - episode - The Loser's Race - James Dorsey (1966)
McCloud - episode - Somebody's Out to Get Jennie - Robert Devlin (1971)
The F.B.I. - episode - Bitter Harbor - Unknown (1971)
Mod Squad - episode - Home is the Streets - Karl Milligan (1971)
McMillan & Wife - episode - Night of the Wizard - Harry Hastings (1972)
Night Gallery - episode - Finnegan's Flight - Pete Tuttle (1972)
Night Gallery - episode - Green Fingers/The Funeral/The Tune in Dan's Cafe - Michael J. Saunders (1972)
Ironside - episode - Buddy Can you Spare a Dime? - Kent (1972)
Alias Smith and Jones - Which Way to the O.K. Corral? - Wyatt Earp (1972)
The Magician - episode - Illusion in Terror - Walter C. Marsh/Canfield (1973)
Hawkins - episode - Murder in Movieland - Jake Parkins (1973)
Mission Impossible - episode - The Fountain - Matthew Drake (1973)
Ironside - episode - The Helping Hand - Graham (1973)
Police Story - episode - Line of Fire - Arnie Holcombe (1973)
Hawaii Five-O - episode - Welcome to our Branch Office - Bowman (1974)
Ironside - episode - What's New with Mark - Kincaid (1974)
Amy Prentiss - episode - The Desperate World of Jane Doe - Satin Charlie (1974)
Gunsmoke - episode - The Iron Man - Chauncey Demon (1974)
The Swiss Family Robinson - TV movie - Jeremiah Worth (1975)
S.W.A.T. - episode - Jungle War - Bo Pritchard (1975)
Cannon - episode - The Investigator - Peter DeAba (1975)
Movin' On - episode - Landslide - Casey's Father (1975)
The Swiss Family Robinson - 20 episodes - Jeremiah Worth (1975-1976)
Bronk - episode - The Vigilante - Mankowski (1976)
Testimony of Two Men - miniseries - Jeremiah Hadley (1977)
Hunter - episode = UFM 13 (1977)
Quincy, M.E. - episode - Last of the Dinosaurs - Dan Granger (1977)
Police Story - episode - Stigma - Taggart (1977)
Fantasy Island - episode - Return to Fantasy Island - Raoul (1978)
Fantasy Island - episode - The Big Dipper/The Pirate - Sgt. Broylan (1978)
Vega$ - episode - Lady Ice - Willie 'Sparrow' Salter (1978)
How the West Was Won - Mini series - episodes - #1.1-1.3 - Coulee John Brinkerhoff (1978)
Vega$ - episode - Lady Ice - Willie 'Sparrow' Salter (1978)
Greatest Heroes of the Bible - episode - Joshua and the Battle of Jericho - Assurabi (1978)
Fantasy Island - episode - Eddie Collins - The Chain Gang/The Boss (1979)
Hawaii Five O - episode - A Very Personal Matter - Tom Riorden (1979)
Charlie's Angels - episode - Avenging Angel - Frank Desmond (1979)
Vega$ - episode - Siege of the Desert Inn - Zinberg (1980)
Charlie's Angels - episode - To See An Angel Die - Tom Granger (1980)
Mrs. Columbo - episode - Love, On Instant Replay - Unknown (1980)
Magnum, P.I. - episode - Adelaide - Captain Charles Cathcart, U.S.N. Retired (1981)
Fantasy Island - episode - Devil and Mr. Roarke/Ziegfeld Girls/Kid Corey Rides Again - Sheriff Matt (1981)
The Incredible Hulk - episode - Goodbye Eddie Cain - Eddie Cain (1981)
Kenny Rogers as The Gambler: The Adventure Continues - TV movie/mini-series - Colonel Greeley (1983)
Knight Rider - episode - Diamonds Aren't a Girls Best Friend - Bernie Mitchell (1984)
Hardcastle and McCormick - episodes - The Homecoming: PARTS One and Two - Mayor Broadmore (1984)
Partners in Crime - episode - Duke - Duke (1984)
Murder, She Wrote - episode - Murder to a Jazz Beat - Dr. Aaron Kramer (1985)
Simon & Simon - episode - Something for Sarah - Ben Coffield (1986)
Dream West - TV mini-series - Commander Robert Stackton (1986)
Matlock - episode - The Network - Lane Lockletter (1987)
References
Cameron Mitchell (actor) Wikipedia
(Text) CC BY-SA