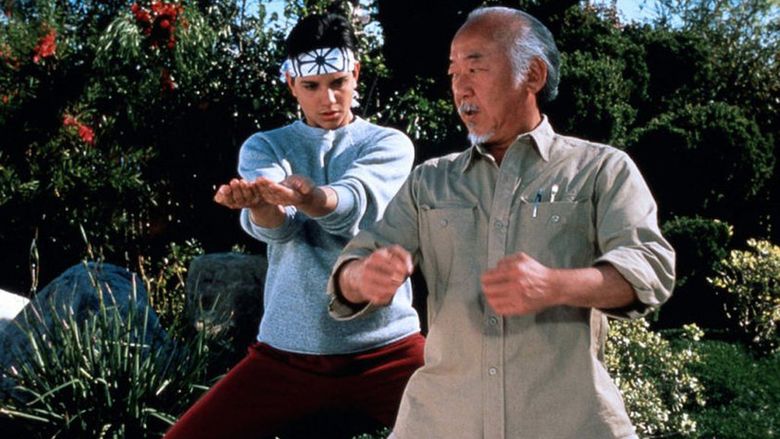 Cobra Kai instructor John Kreese is now broke and destitute after losing all his students, who left the Cobra Kai dojo following his attack on Johnny Lawrence and subsequent humiliation at the hands of Mr. Miyagi. In the present day, Kreese visits his Vietnam War comrade Terry Silver, the wealthy businessman who founded the Cobra Kai and now owns a toxic-waste disposal business. Silver vows to help him gain revenge on Daniel and Mr. Miyagi and re-establish Cobra Kai. Silver sends Kreese on vacation to Tahiti to rest and get his life back in order while he plans to avenge him.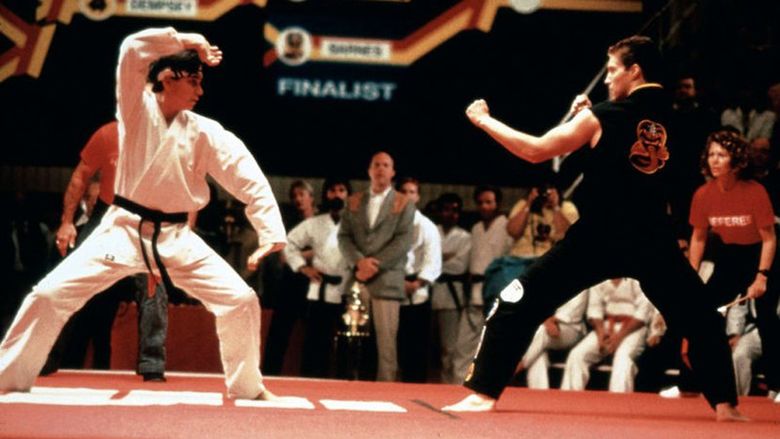 Upon arrival in Los Angeles, Daniel and Miyagi discover that the South Seas apartment has been razed, leaving Miyagi unemployed and Daniel homeless. They also learn that Daniel's mother, Lucille, is in New Jersey taking care of her ill uncle. Miyagi allows Daniel to stay at his house. Daniel uses his college funds to realize Miyagi's dream of opening a bonsai shop. Miyagi thanks Daniel and makes him a partner at the bonsai business. When Daniel visits a pottery store across the street, he meets and befriends Jessica Andrews. Though Daniel has a brief crush on her, she tells him that she has a boyfriend back home at Columbus, Ohio, but they remain friends.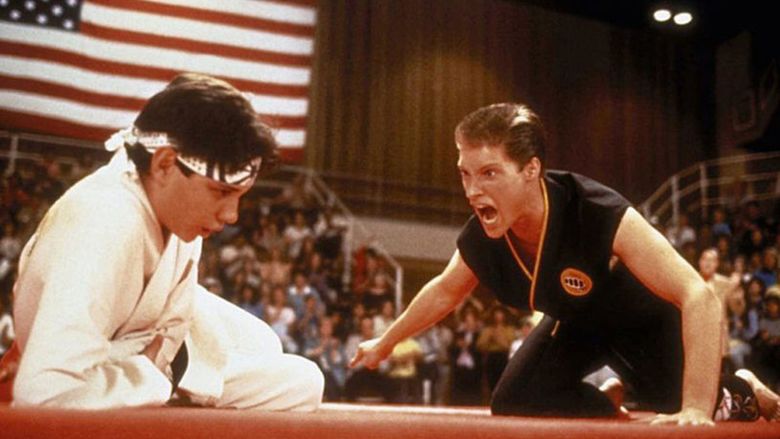 Meanwhile, Silver hires Mike Barnes, a vicious karate fighter nicknamed "Karate's Badboy", to defeat Daniel at the next All Valley Karate Tournament. Silver later sneaks into Miyagi's house to gather information and overhears Daniel telling Miyagi that he will not defend his title this year at the tournament. Later, Barnes and Silver's neighbors attempt to coerce Daniel to enter the tournament. Daniel refuses and Barnes departs in a heated rage. The next morning, as Daniel and Miyagi are practicing kata, Silver interrupts and tells them a tall tale of John Kreese suffering a fatal heart attack after losing his students and asks for forgiveness for Kreese's behavior. Later, Barnes and his friends attempt to make Daniel sign up for the tournament. When Daniel again refuses to enter the tournament, a skirmish ensues until Miyagi arrives and fends off the three men. After driving Jessica home, Daniel and Miyagi return to find their stock of bonsai trees stolen, with a tournament application hanging in their place.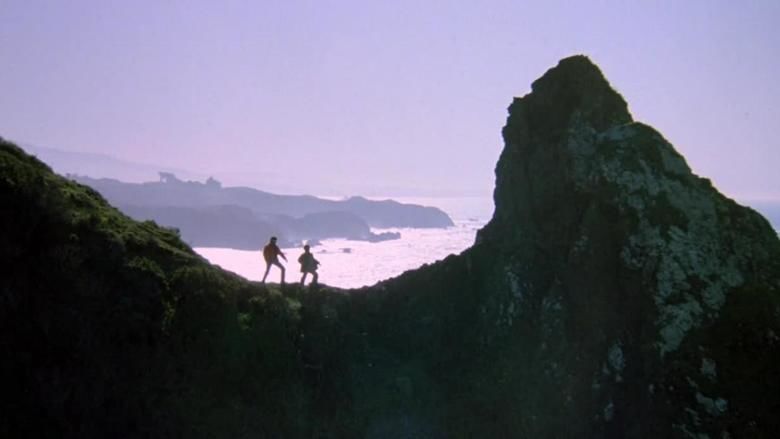 Daniel and Jessica decide to dig up a valuable bonsai tree that Miyagi brought from Okinawa and planted halfway down a cliff with the hope of selling it and using the money to replace the other stolen trees. As they retrieve it, Barnes and his men appear and retract their climbing ropes, leaving Daniel no choice but to sign up for the tournament. They get pulled back up, but Barnes breaks the valuable tree. Daniel returns to the shop with Miyagi's damaged bonsai, which Miyagi attempts to mend. Miyagi tells Daniel both that he has sold his truck to buy a new stock of trees and that now he cannot train Daniel for the tournament.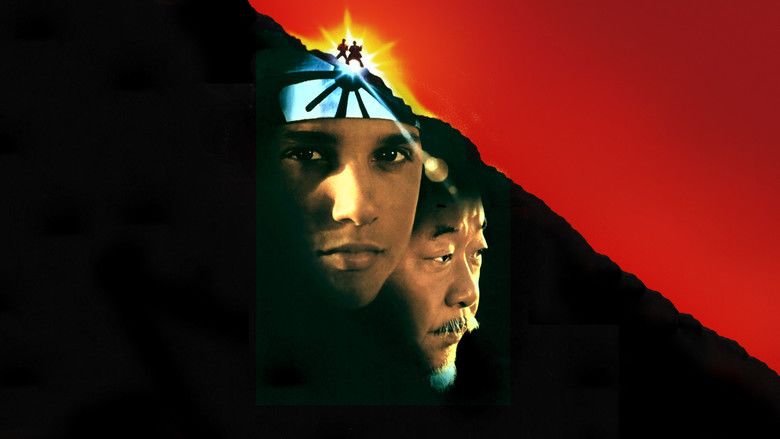 Silver offers to "train" Daniel for the tournament at the Cobra Kai dojo. But Silver forces Daniel to destroy a wooden dummy meant to harm and weaken him. Throughout his training, Daniel's frustration alienates himself from his closest friends. While Daniel and Jessica are at a nightclub, Silver bribes a man into provoking a fight with Daniel, who punches the man, breaking his nose and leading Jessica to storm out in disgust. Shocked by his aggressive behavior, Daniel apologizes and makes amends with Miyagi and Jessica.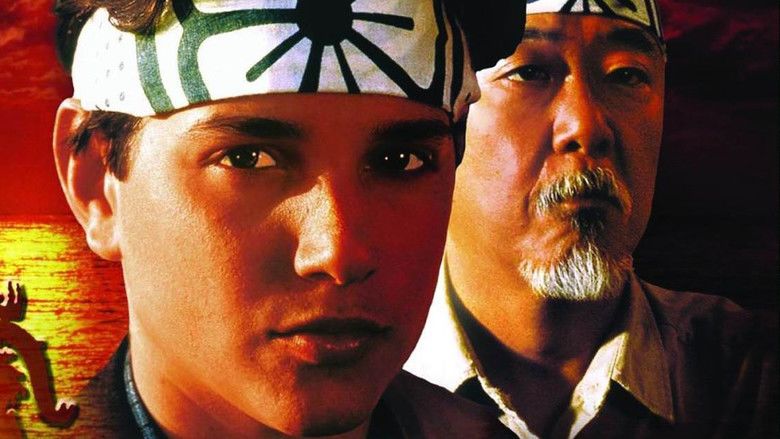 Daniel visits Silver to inform him that he will not compete at the tournament. But Silver reveals his true agenda to Daniel, with Barnes and a very-much alive Kreese entering the room. After Barnes viciously assaults Daniel, Miyagi intervenes, saves Daniel, and agrees to train him. They train and replant the now-healed bonsai.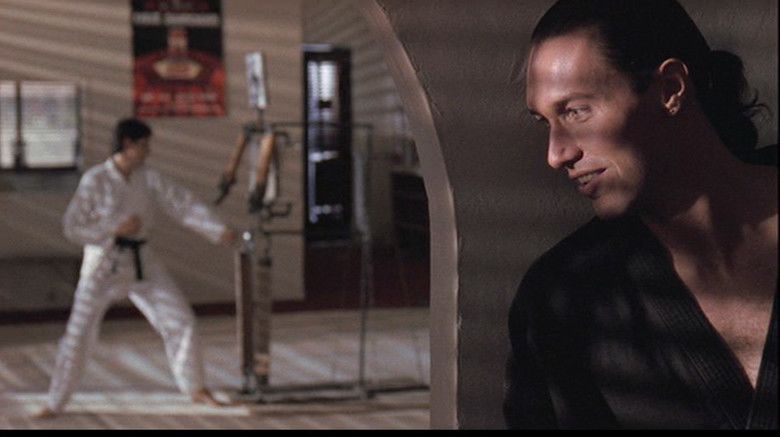 At the tournament, Barnes reaches the final round to face Daniel. Silver and Kreese instruct Barnes to inflict pain on Daniel, keep the score a tie, and finally beat him in the sudden death round. During the fight, Barnes constantly gets the upper hand, taunting him each time. When the initial round concludes, a severely beaten Daniel tells Miyagi that he cannot continue, but Miyagi encourages him to carry on. In the sudden death round, Daniel performs the kata. When a confused Barnes lunges toward Daniel, Daniel flips him to the ground and strikes him to win the tournament. Disgusted and humiliated, Silver walks away from Kreese and the crowd throws their Cobra Kai shirts back at him, implying that Cobra Kai has been closed down forever. Miyagi bows to Daniel, but an over-excited Daniel tells him, "Forget about it!", and the two embrace in celebration.
Ralph Macchio as Daniel LaRusso
Pat Morita (Noriyuki "Pat" Morita) as Keisuke Miyagi
Robyn Lively as Jessica Andrews
Thomas Ian Griffith as Terry Silver
Martin Kove as John Kreese
Sean Kanan as Mike Barnes
Jonathan Avildsen as Snake
Randee Heller as Lucille LaRusso
Pat E. Johnson as Referee
Rick Hurst as Announcer
Frances Bay as Mrs. Milo
Joseph V. Perry as Uncle Louie
Jan Tříska as Milos
Glenn Medeiros as Himself
Gabriel Jarret (Gabe Jarret) as Rudy
The film maintains an approval rating of 16% on Rotten Tomatoes based on 32 reviews. The film's consensus reads: "Inspiration is in short supply in this third Karate Kid film, which recycles the basic narrative from its predecessors but adds scenery-chewing performances and a surprising amount of violence". It did significantly less business than the first two films, grossing $39 million at the box office. It was dismissed by critics, including Roger Ebert, who praised the first two films. Criticism often mentioned the rehashing of elements in the former two movies, including a tournament against Cobra Kai and a romance side-story.
At the 1989 Golden Raspberry Awards, this entry received five nominations but did not win any of them. They are for Worst Picture (Jerry Weintraub; lost to Star Trek V: The Final Frontier), Worst Screenplay (Robert Mark Kamen; lost to Harlem Nights by Eddie Murphy), Worst Director (John G. Avildsen; lost to William Shatner for Star Trek V: The Final Frontier), Worst Actor (Ralph Macchio; lost to William Shatner in Star Trek V: The Final Frontier), and Worst Supporting Actor (Pat Morita; lost to Christopher Atkins in Listen to Me).
In 2015, director John G. Avildsen himself called the film "a poor imitation of the first one" and "a horrible movie".