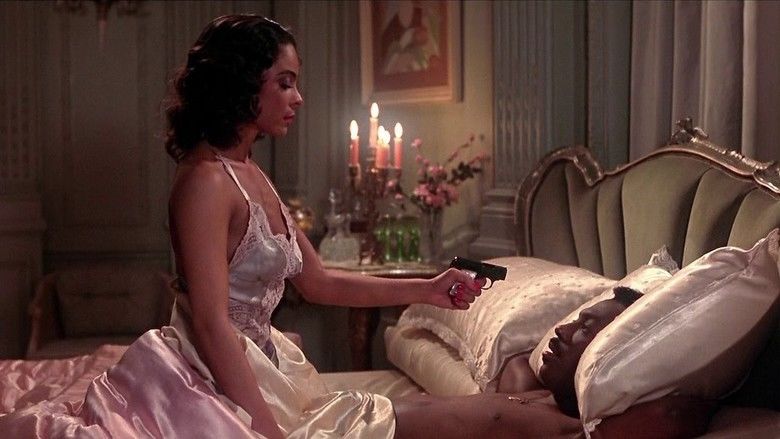 In Harlem, New York, 1918, Sugar Ray has a dice game. Nearly killed by an angry customer, Ray is saved by seven-year-old errand boy Vernest Brown, who shoots the man. After being told that his parents are dead, Ray decides to raise the boy as his own. And because of the boy's savvy, he is nicknamed "Quick."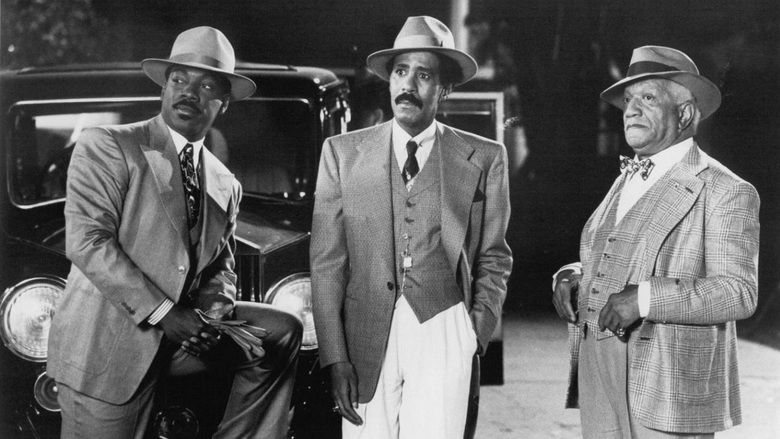 Twenty years later, Ray and Quick run a nightclub called "Club Sugar Ray", with a brothel in back run by madam Vera. Smalls, who works for the gangster Bugsy Calhoune, and Miss Dominique LaRue, Calhoun's mistress, arrive. Smalls and LaRue have come to see the club and report to Calhoune. Later, Calhoun sends corrupt detective Sgt. Phil Cantone to threaten Ray with shutting the club down unless Calhoun gets a cut.
Ray decides to shut down, but first wants to make sure he's provided for his friends and workers. An upcoming fight between challenger Kirkpatrick and defending champion (and loyal Club Sugar Ray patron) Jack Jenkins will draw a lot of money in bets. Ray plans to place a bet on Kirkpatrick to make Calhoune think Jenkins will throw the fight. Ray also plans to rob Calhoune's booking houses. A sexy call girl named Sunshine is used to distract Calhoune's bag man Richie Vinto.
Calhoune thinks Smalls is stealing and has him killed. Quick is noticed near the scene by Smalls' brother Reggie who tries to kill him. Quick kills him and his men. Calhoune sends LaRue to seduce and kill Quick. Quick realises he is being set up and kills LaRue.
Calhoune has Club Sugar Ray burned down. Sunshine seduces Richie Vinto and tells him she has a pickup to make. Richie agrees to pick her up on the way to collect money for Calhoune. Richie gets into an accident orchestrated by Ray's henchman Jimmy. Ray and Quick, disguised as policemen, attempt to arrest Richie, telling him that the woman he's riding around with is a drug dealer. Quick attempts to switch the bag that held Calhoun's money with the one Sunshine had placed in the car, but two white policemen "real boys" arrive. Richie explains that he's on a run for Bugsy Calhoune, so they let him go.
The championship fight begins. Two of Ray's men blow up Calhoune's "Pitty Pat Club", to retaliate against Calhoun for destroying Club Sugar Ray. At the fight, Calhoune realizes it was not fixed as he thought, and hears that his club has been destroyed. Quick and Ray arrive at a closed bank. Cantone arrives, having followed them. Ray's crew seal him inside the bank vault.
Richie arrives to deliver Calhoun's money, but tells Calhoune that the bags of money had been switched with bags of 'heroin', which turns out to be sugar. Calhoune then deduces that Ray was behind the plot. Vera visits Calhoune and tells them where to find Ray and Quick. Bugsy and his men arrive at Ray's house. One of his men trips a bomb, killing them all. Ray and Quick pay off the two white men who disguised themselves as the policemen earlier, revealing there are white people who are aware of the mis-treatment that has been happening. Ray and Quick take one last look at Harlem, knowing they can never return and that there will never be another city like it. Despite this, they happily depart for an unknown location as the credits roll.
"It's turning out to be more pleasant than I expected," Pryor told Rolling Stone. "(Murphy is) wise enough to listen to people. I seen him be very patient with his actors. It's not a lark to him. He's really serious." "He's on top of the world and he's doing a hell of a job," agreed Foxx. "He sure knows how to handle people with sensitivity. He'll come over to your side and give private direction – he never embarrasses anyone." "You walk around here and look at the people," added Pryor. "Have you ever in your life seen this many black people on a movie set? I haven't."
Opening in North America in mid-November 1989, the film debuted at No.1 its opening weekend. It grossed $16,096,808 during those first three days and would go on to collect a total of $60,864,870 domestically at the box office. Despite a fair gross, the film was considered a box office bomb by the studio, earning roughly half of Murphy's earlier box office successes Coming to America and Beverly Hills Cop II from the previous two years.
Review aggregator site Rotten Tomatoes reports a 21% score with an average score of 3.8/10. Gene Siskel and Roger Ebert were both bored and offended by it. Ebert later called it one of the worst films of 1989. Michael Wilmington noted in the Los Angeles Times that the "production design lacks glitter. The movie also lacks the Harlem outside the gaudy gangland environs, the poverty, filth, pain, humanity, humor and danger that feeds these mobster fantasies."
On November 17, 1989, two men were shot and killed inside AMC Americana 8 theater in the Detroit suburb of Southfield, Michigan. According to witnesses quoted in the Detroit Free Press, the shooting happened on opening night taking place during a shooting spree in the film's opening. A 22-year-old woman, who panicked and ran into traffic, was in critical condition two days later at the city's Providence Hospital; her name was withheld by police. Less than an hour after the shooting, police arrived at the theatre to find a 24-year-old Detroit man who had shot at an officer. The gunman was wounded when the officer shot him back in the theatre parking lot. The incident caused the theatre chain to cancel showings of Harlem Nights. One resident of the area, D'Shanna Watson, said:
There were so many people in the theater and there was so much going on, they stopped the movie three times.
Later that night, brawlers were ejected from a Sacramento theater showing Harlem Nights. Their feud continued in a parking lot and ended with gunshots. Two 24-year-old men were seriously injured. An hour later, Marcel Thompson, 17, was fatally shot in a similar fight at a theater in Richmond, California. When police stopped the projection of Harlem Nights to find suspects, an hour-long riot erupted. In Boston, Mayor Raymond Flynn saw so many fistfights taking place in a crowd leaving Harlem Nights that he at first threatened to close the theater down but decided to tighten police security at the theatre. Flynn blamed the film for the riot, stating that it "glorifies violence." However, Raymond Howard, a lieutenant of the Richmond police department, defended the film, saying, "There's nothing wrong with the show. But this tells me something about the nature of kids who are going to see these shows."
If there's a fight at McDonald's, what does that have to do with McDonald's?... If there's a fight at Giant Stadium, are you going to blame the Giants? Of course not. It's not about the Eddie Murphy movie.
Golden Raspberry Award:
Worst Screenplay (Eddie Murphy)
Nominated
Academy Awards:
Academy Award for Best Costume Design (Joe I. Tompkins)
Golden Raspberry Award
Worst Director (Eddie Murphy)