In an introductory foreword that he wrote for a later edition of the novel, author Irving stated that he was thrilled when Richardson informed him that he wanted to adapt the book to the screen. Irving wrote that he was very happy with the adaptation, complaining only that he felt Richardson tried to make the film too faithful to the book, noting the manner in which Richardson would often speed up the action in an attempt to include more material onscreen.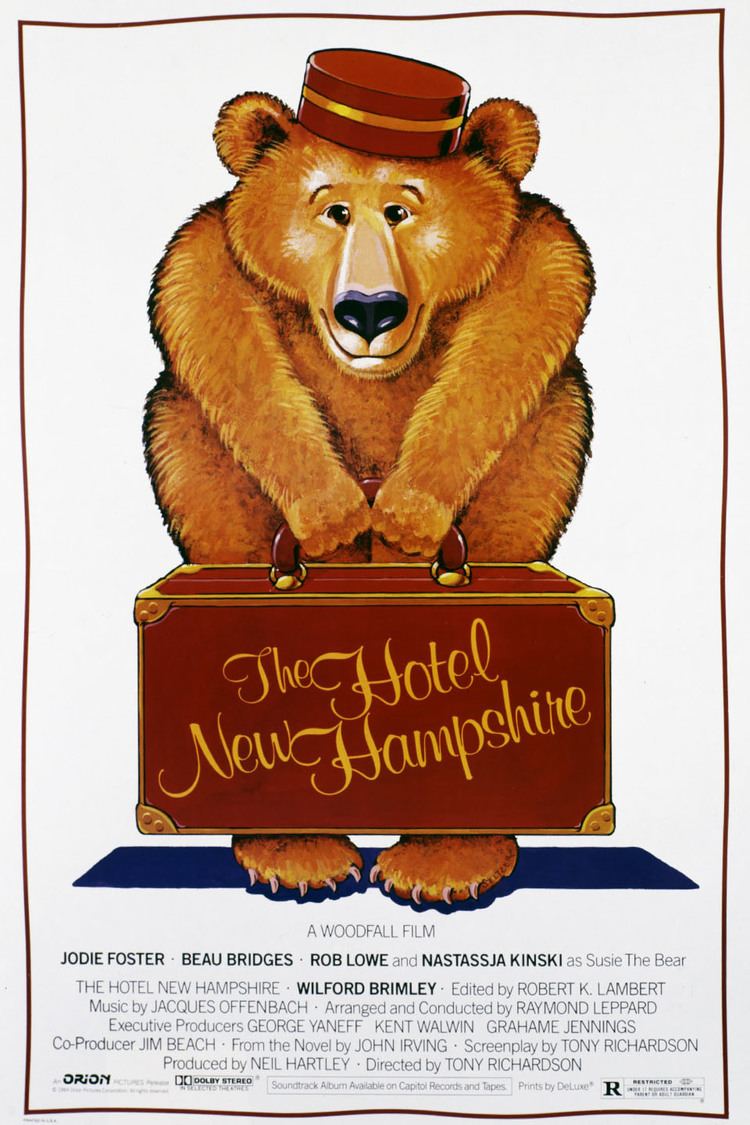 The film is narrated by John Berry and opens with his father, Win, telling the children how he and their mother met and fell in love while working summer jobs at a New England hotel just before World War II. They both befriended Freud, a European who worked with a performing bear called State o' Maine at the hotel. Freud returned to Europe at the end of the summer after being fired for aggravating an anti-Semitic German guest, but not before selling State o' Maine to Win, who also started performing with him. Tragically, the bear was killed a few years later by a boy who thought he was wild.
By the 1950s, Win and his wife have five children, Frank, John, Franny, Lilly, and Egg. The Berrys decide to open a hotel near the prep school that Frank, John, and Franny attend, where Win used to teach and where his father, Iowa Bob, coaches football; Win dubs it the Hotel New Hampshire. Several important events happen after the hotel opens: John loses his virginity to the hotel waitress; Frank comes out to Franny and John; Franny is raped by classmate Chipper Dove, with whom she's in love, and his friends, until she's rescued by John, Junior Jones and other black members of the school football team; John realizes he's in love with Franny; the family dog, Sorrow, dies and Frank stuffs him to cheer up Franny; and Sorrow's subsequent reappearance at Christmas causes Iowa Bob to suffer a fatal heart attack.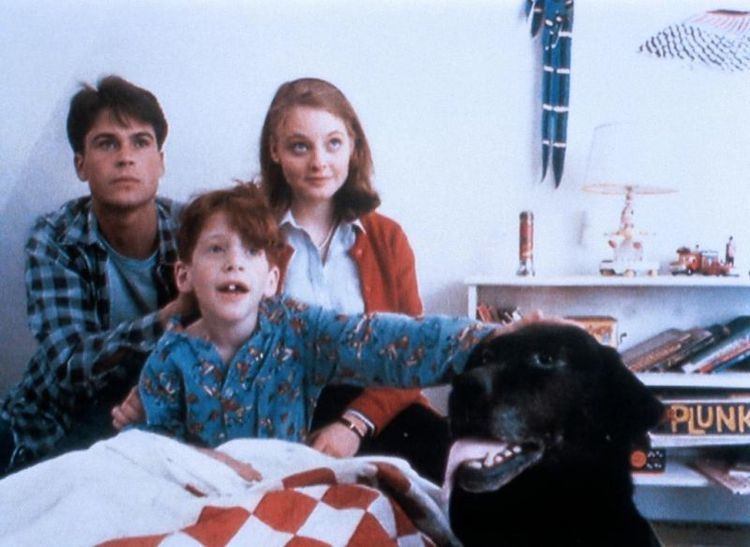 A letter arrives from Austria. It's Freud, inviting the Berrys to move to Vienna and run Freud's own hotel. The family flies to Europe; tragically, the plane carrying Mrs. Berry and Egg explodes, killing them. In Vienna, the family moves into Freud's hotel, eventually also renaming it to the Hotel New Hampshire. An upper floor houses prostitutes and the basement is occupied by socialist radicals. Assisting Freud, who was blinded by the Nazis, is Susie, a young lesbian who lives her life almost completely in a bear costume. One of the radicals, Ernst, resembles Chipper, and Franny, still not entirely over Chipper despite the rape, becomes interested in Ernst. Susie and John, who are both in love with Franny, try to keep her away from him. Susie is initially successful in seducing Franny, but Franny soon ends up with Ernst anyway, despite admitting she's also in love with John. Lilly, coming to terms with the fact that she's a dwarf, begins writing a novel based on her family. One of the radicals, called Miss Miscarriage ironically as she has never had sex, grows fond of the family, especially Lilly. One night, she invites John to her room to warn him the radicals are planning to blow up the Vienna State Opera with a car bomb, sacrificing her in the process, and warns him to leave Vienna with his family as the radicals are also planning to hold them hostage for ransom. Because she is planning to soon die in the bombing, she also asks John to sleep with her so she can finally loose her virginity. However, another radical kills her for her betrayal soon after John leaves. The radicals then hold the Berrys, Freud, and Susie hostage in the hotel, forcing one of them to volunteer to drive the car that will explode. Freud, the oldest, volunteers to be the driver and says his good-byes to the Berrys and Susie. After he leaves, the Berrys and Susie attack the remaining radicals, and Freud detonates the bomb right outside the hotel. Freud, Ernst and a couple of the other radicals die, and Win himself is blinded in the explosion.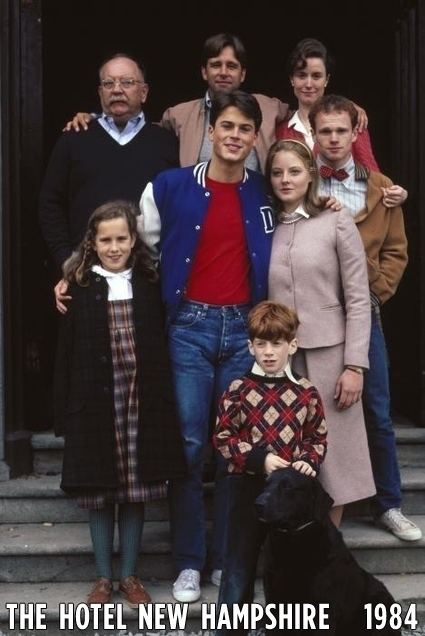 Hailed as heroes by the Austrians, the Berry family decides to return to the U.S. with Susie in tow. Lilly's novel is published, with Frank acting as her agent, and the interest in the book and the Berrys themselves leads to a biopic, written by Lilly and starring Franny as the character based on her; the family has also reconnected with Junior Jones. The Berrys, Susie and Junior are in New York City when John and Susie run into Chipper on the street. They lure him to Franny's hotel suite and, with the help of Franny, Frank, Lilly and Junior, start to execute an elaborate revenge upon him, including apparently having Susie sodomize him while she's in her bear costume, until Franny calls it off. Meanwhile, John and Franny's love for each other has not abated. She finally calls him over to her hotel room and, to get over each other once and for all, they have sex for almost an entire day. Franny's Hollywood career is also beginning to take off, but Lilly's writing career has stalled. Her second novel is not well received and, depressed and suffering from writer's block, she takes her own life.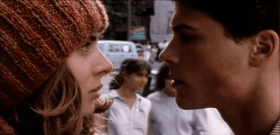 As the film draws to a close, John and Frank are living with Win in the third Hotel New Hampshire, which used to be the hotel where Win, Mrs. Berry, and Freud first met. The hotel never has any guests, but it is never clear whether Win knows that or not. Franny and Junior have married, and Susie moves from New York City to the hotel, as she and John have now fallen in love. Win heartily approves of their relationship because, as he says, every hotel needs a bear.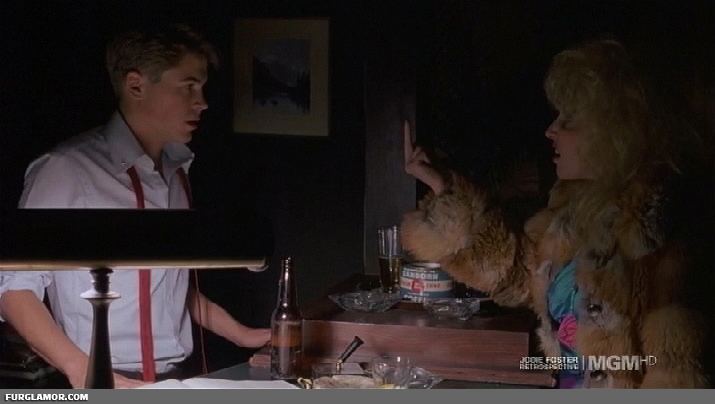 Many outdoor scenes were shot at the Hotel Tadoussac. Tadoussac is a village of 857 inhabitants (2005) in Quebec, Canada which was once an important seventeenth century French trading post.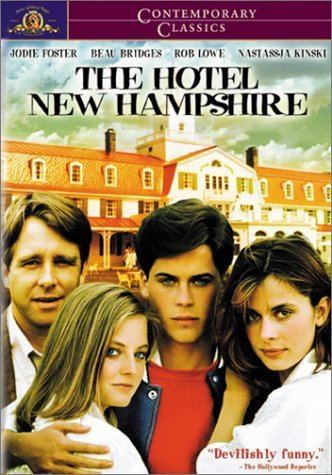 The rock band Queen was asked by producers to compose an entire soundtrack for the film, but later changed their minds in favour of classical music. Freddie Mercury had already composed the song "Keep Passing the Open Windows" and so it ended up on their 1984 album The Works.
This phrase recurs throughout the film as a catchphrase among the Berry family. It is drawn from a story that the Berry parents tell their children, about a street performer called "The King of Mice." Saying "keep passing the open windows" is the family's way of telling each other to persevere. Lilly kills herself by jumping, having failed to pass that open window.
The Hotel New Hampshire opened on March 9, 1984, earning $1,075,800 in its opening weekend, ranking #11 at the United States box office. By the end of its run, the film grossed $5,142,858 in the domestic box office. Based on an estimated $7.5 million budget, this can be considered a box office bomb.
The film received mostly mixed to negative reviews after its 1984 release, but has since been reviewed more favorably and is now considered a cult classic. The film holds a 77% 'fresh' rating on review aggregate website Rotten Tomatoes.
The film was released on Region 1 DVD on July 10, 2001.
The Hotel New Hampshire was released on Blu-Ray on January 5, 2016.