Years active

1975–present

Occupation

Actress, model






Full Name

Nastassja Aglaia Nakszynski

Born

24 January 1961 (age 60) (

1961-01-24

)

Spouse

Ibrahim Moussa (m. 1984–1992)

Children

Sonja Kinski, Kenya Julia Miambi Sarah Jones, Aljosha Nakzynski Moussa

Movies




Similar People

Klaus Kinski

, Pola Kinski, Sonja Kinski, Nikolai Kinski, Brigitte Ruth Tocki



Nastassja kinski interview from 1982 1 of 3
Nastassja Aglaia Kinski (born 24 January 1961) is a German actress and former model who has appeared in more than 60 films in Europe and the United States. She enjoyed her worldwide breakthrough with Stay as You Are (1978), then came to global prominence with her Golden Globe Award-winning performance as the title character in the Roman Polanski–directed film Tess (1979). Other notable films in which she acted include the erotic horror Cat People (1982), the Wim Wenders dramas Paris, Texas (1984) and Faraway, So Close! (1993), and An American Rhapsody (2001).
Contents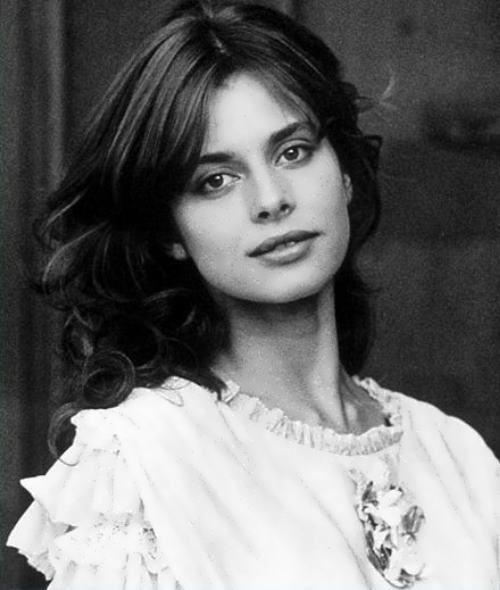 Jonathan newell interviews american actress nastassja kinski
Early life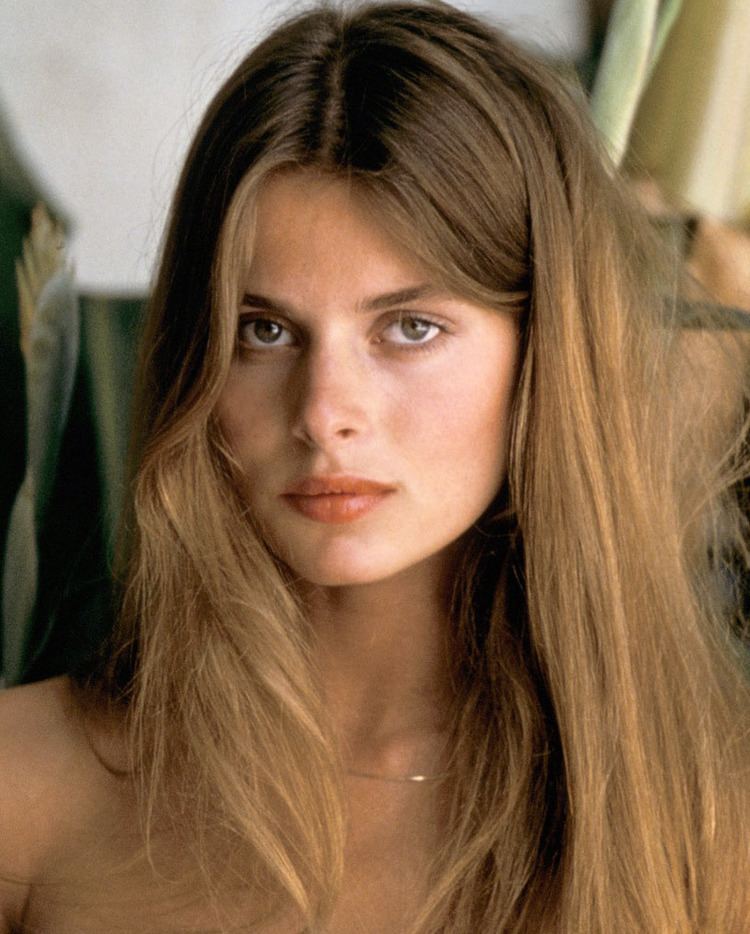 Kinski was born in Berlin as Nastassja Aglaia Nakszynski. She is the daughter of German actor Klaus Kinski and his second wife, actress Ruth Brigitte Tocki. She is of partial Polish descent as her grandfather Bruno Nakszynski was a Germanized ethnic Pole. Kinski has two half-siblings; Pola and Nikolai Kinski. Her parents divorced in 1968. After the age of 10, Kinski rarely saw her father. Her mother struggled financially to support them. They eventually lived in a commune in Munich.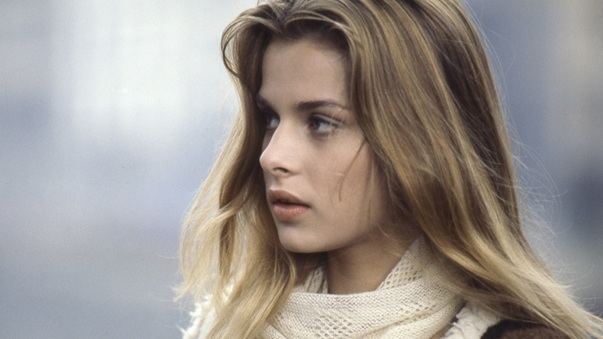 In a 1999 interview, Kinski denied that her father had sexually molested her as a child, but said he had abused her "in other ways." In 2013, when interviewed about the allegations of sexual abuse made by her half-sister Pola Kinski, she confirmed that he tried with her, but did not succeed. She said:
Career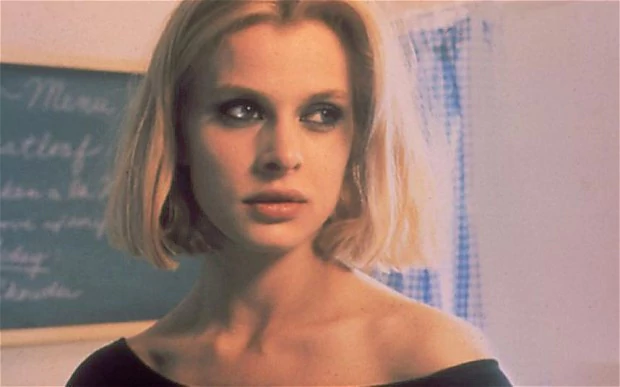 Kinski began working as a model as a teenager in Germany. Actress Lisa Kreuzer of the German New Wave helped get her the role of the dumb Mignon in Wim Wenders film The Wrong Move, where at the age of 12 she was depicted topless.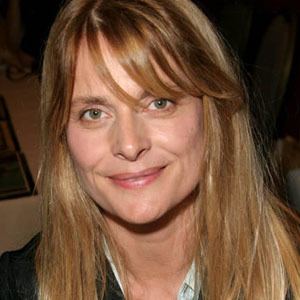 Later, she played one of the leading roles in Wenders' film Paris, Texas (1984), as well as appearing in his Faraway, So Close (1993). In 1976, while still a teenager, Kinski had her first two major roles: in Wolfgang Petersen's feature film-length episode Reifezeugnis of the German TV crime series Tatort. Next, she appeared in the British horror film To the Devil a Daughter (1976), produced by Hammer Film Productions, which was released in the UK just 40 days after Kinski's fifteenth birthday, making it a virtual certainty she was only fourteen when her scenes were shot (including full frontal nudity). In regards to her early films, Kinski has stated that she felt exploited by the industry. In an interview with W, she said, "If I had had somebody to protect me or if I had felt more secure about myself, I would not have accepted certain things. Nudity things. And inside it was just tearing me apart."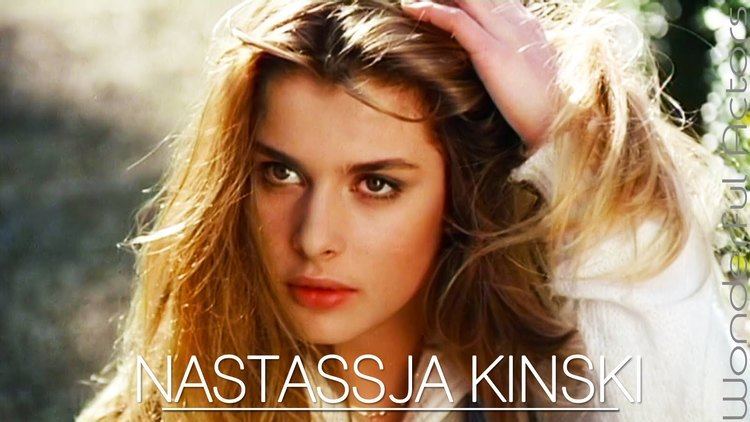 In 1978, Kinski starred in the Italian romance Stay As You Are (Così come sei) with Marcello Mastroianni, gaining her recognition in the United States after New Line Cinema released it there in December 1979. Time wrote that she was "simply ravishing, genuinely sexy and high-spirited without being painfully aggressive about it." The film also received a major international release from Columbia Pictures.
Kinski met the director Roman Polanski at a party in 1976. He urged her to study method acting with Lee Strasberg in the United States and she was offered the title role in Polanski's upcoming film, Tess (1979). In 1978, Kinski underwent extensive preparation for the portrayal of an English peasant girl, which included acquiring a Dorset accent through elocution studies:
The film was nominated for six awards, including Best Picture, at the 53rd Academy Awards, and won three.
In 1981, Richard Avedon photographed Kinski with a Burmese python coiled around her nude body. The image, which first appeared in the October 1981 issue of US Vogue, was released as a poster and became a best-seller, further confirming her status as a sex symbol.
In 1982, she starred in Francis Ford Coppola's romantic musical One from the Heart, her first film made in the United States. Texas Monthly described her as acting "as a Felliniesque circus performer to represent the twinkling evanescence of Eros." The film failed at the box office and was a major loss for Coppola's new Zoetrope Studios. That year, she was also in the erotic horror movie Cat People. Dudley Moore's comedy Unfaithfully Yours and an adaptation of John Irving's The Hotel New Hampshire followed in 1984.
Kinski reteamed with Wenders for the 1984 film Paris, Texas. One of her most acclaimed films to date, it won the top award at the Cannes Film Festival. Throughout the 1980s, Kinski split her time between Europe and the United States, making Moon in the Gutter (1983), Harem (1985) and Torrents of Spring (1989) in Europe, and Exposed (1983), Maria's Lovers (1984) and Revolution (1985) in the United States.
During the 1990s, Kinski appeared in a number of American films, including the action movie Terminal Velocity opposite Charlie Sheen, the Mike Figgis 1997 adultery tale One Night Stand, Your Friends & Neighbors (1998), John Landis' Susan's Plan (1998), and The Lost Son (1999).
Her most recent films include David Lynch's Inland Empire (2006) and Rotimi Rainwater's Sugar (2013). In 2016, she competed in the German Let's Dance show.
Relationships
In 1976, when Kinski was 15, she reportedly began a romantic relationship with then 43-year-old director Roman Polanski. In a 1999 Guardian interview, she was quoted as saying that there was categorically no affair and that, "There was a flirtation. There could have been a seduction, but there was not. He had respect for me."
Marriage and children
In the mid-1980s, Kinski met the Egyptian filmmaker Ibrahim Moussa. They married on 10 September 1984. They have two children together; a son Aljosha (born 1984), and daughter Sonja Kinski (born 1986), who works as a model and actress. The marriage was dissolved in 1992. From 1992 until 1995, Kinski lived with musician Quincy Jones, though she kept her own apartment on Hilgard Avenue, near UCLA, at the time. In 1993, they had a daughter, Kenya Julia Miambi Sarah Jones, a model known professionally as Kenya Kinski-Jones.
Health
In 2001, Kinski stated in an interview for The Daily Telegraph she was affected by the sleep disorder narcolepsy.
Filmography
Actress
-
Chantal im Märchenland (filming)
2022
Dark Satellites
as
Birgitt
2022
Police de Caractères (TV Series)
as
Romy
- Cadavre Exquis (2022) - Romy
2012
The Nightshift Belongs to the Stars (Short)
as
Sonia
2007
More Things That Happened (Video)
as
The Lady (uncredited)
2006
Inland Empire
as
The Lady
2004
La Femme Musketeer (TV Mini Series)
as
Lady Bolton
- Episode #1.2 (2004) - Lady Bolton
- Episode #1.1 (2004) - Lady Bolton
2003
Dangerous Liaisons (TV Mini Series)
as
Madame Maria de Tourvel
- Episode #1.2 (2003) - Madame Maria de Tourvel
- Episode #1.1 (2003) - Madame Maria de Tourvel
2003
Paradise Found
as
Mette Gauguin
2002
.com for Murder
as
Sondra
2002
All Around the Town (TV Movie)
as
Karen Grant
2001
The District (TV Series)
as
Trish
- Tug of War (2001) - Trish
2001
The Day the World Ended (TV Movie)
as
Dr. Jennifer Stillman
2001
Diary of a Sex Addict (Video)
as
Jane Bordeaux
2001
An American Rhapsody
as
Margit
2001
Blind Terror (TV Movie)
as
Susan
2001
Cold Heart
as
Linda Cross
2000
The Claim
as
Elena Dillon
2000
Quarantine (TV Movie)
as
Dr. Galen Bronty
2000
Time Share
as
Dr. Julia Weiland
2000
Red Letters
as
Lydia Davis
2000
The Magic of Marciano
as
Katie
2000
A Storm in Summer (TV Movie)
as
Gloria Ross
1999
The Intruder
as
Badge Muller
1998
Ciro norte (Short)
as
Venus
1998
Playing by Heart
as
The Lawyer (uncredited)
1998
Susan's Plan
as
Susan Holland
1998
Your Friends and Neighbors
as
Cheri
1997
Bella Mafia (TV Movie)
as
Sophia Luciano
1997
Little Boy Blue
as
Kate West
1997
Fathers' Day
as
Collette Andrews
1996
Somebody Is Waiting
as
Charlotte Ellis
1996
The Great War: 1914-1918 (TV Mini Series documentary)
as
Rosa Luxemburg
- Hatred and Hunger (1996) - Rosa Luxemburg (voice)
1996
The Ring (TV Movie)
as
Ariana von Gotthard
1994
Terminal Velocity
as
Chris Morrow / Krista Moldova
1993
U2: Stay (Faraway, So Close!) (Music Video)
as
Raphaela
1993
Faraway, So Close!
as
Raphaela
1992
In camera mia
as
Nastienka
1991
Unizhennye i oskorblennye
as
Natasha Ikhmenyeva
1989
Up to Date
as
Joëlle Lavoisier
1989
Torrents of Spring
as
Maria Nikolaevna Polozov
1987
Maladie d'amour
as
Juliette
1985
Revolution
as
Daisy McConnahay
1984
Maria's Lovers
as
Maria Bosic
1984
Paris, Texas
as
Jane Henderson
1984
The Hotel New Hampshire
as
Susie the Bear
1984
Unfaithfully Yours
as
Daniella Eastman
1983
The Moon in the Gutter
as
Loretta Channing - une fille des beaux quartiers
1983
Exposed
as
Elizabeth Carlson
1983
Spring Symphony
as
Clara Wieck
1982
Cat People
as
Irena Gallier (as Nastassia Kinski)
1981
One from the Heart
as
Leila (as Nastassia Kinski)
1979
Tess
as
Tess (as Nastassia Kinski)
1978
Stay as You Are
as
Francesca
1978
Boarding School
as
Deborah Collins
1977
Notsignale (TV Series)
- Im Nest (1977)
1977
Tatort (TV Series)
as
Sina
- Reifezeugnis (1977) - Sina
1976
To the Devil a Daughter
as
Catherine Beddows
1975
Wrong Move
as
Mignon (as Nastassja Nakszynski)
Producer
2002
.com for Murder (co-associate producer)
2000
Time Share (co-producer)
Soundtrack
1993
La bionda (performer: "Let It Be")
1981
One from the Heart (performer: "Little Boy Blue")
Thanks
2006
Kill Your Darlings (thanks)
1998
Foolish Heart (thanks)
Self
2017
Wer weiß denn sowas? (TV Series)
as
Self / Self - Team Elton
- Folge 647 (2021) - Self - Team Elton
- Folge 195 (2017) - Self
- Episode #3.44 (2017) - Self
2018
Nice Girls Don't Stay for Breakfast (Documentary)
as
Self
2017
The 2017 European Film Awards (TV Special)
as
Self - Audience Member
2015
Behind the White Glasses (Documentary)
as
Self
2014
Festival de Cine de San Sebastián 2014: Gala de clausura (TV Special)
as
Self - Presenter: Best Actor
2014
Festival de cine de San Sebastián 2014: Gala de inauguración (TV Special)
as
Self - Jury Member
2014
Unleashing the Animal Within: An Interview with Nastassja Kinski (Short)
as
Self
2013
Markus Lanz (TV Series)
as
Self
- Episode dated 10 July 2013 (2013) - Self
2012
Glööckler, Glanz und Gloria (TV Series)
as
Self
- Los Angeles (2012) - Self
1988
Cannes Film Festival (TV Series)
as
Self - Presenter / Self - Jury Member
- Cérémonie de clôture du 65ème festival de Cannes (2012) - Self - Presenter
- Cérémonie de clôture du 44ème festival de Cannes (1991) - Self - Presenter
- Cérémonie de clôture du 41ème festival de Cannes (1988) - Self - Jury Member
- Cérémonie d'ouverture du 41ème festival de Cannes (1988) - Self - Jury Member
2010
Bambi hilft Kindern (TV Special)
as
Self
2010
Die große Geburtstagsshow - 60 Jahre ARD (TV Series)
as
Self
- Episode #1.2 (2010) - Self
2008
Industrie-Dynastien in NRW (TV Series documentary)
as
Self
- Lambertz - Die Printenkönige von Aachen (2008) - Self
2008
Die Johannes B. Kerner Show (TV Series)
as
Self - Guest
- Episode dated 11 September 2008 (2008) - Self - Guest
2007
Il était une fois... (TV Mini Series documentary)
as
Self
- Tess (2007) - Self
2005
An Evening of Stars: Tribute to Quincy Jones (TV Special)
as
Self
2004
'Tess': From Novel to Screen (Video documentary short)
as
Self
2004
'Tess': The Experience (Video documentary short)
as
Self
2004
Filming 'Tess' (Video documentary short)
as
Self
2003
E! True Hollywood Story (TV Series documentary)
as
Self
- Demi Moore (2003) - Self
2002
Intimate Portrait (TV Series documentary)
as
Self
- Elizabeth Taylor (2002) - Self
2002
The 74th Annual Academy Awards (TV Special)
as
Self - Audience Member
2002
The 10th Annual Movieguide Awards (TV Special)
as
Self (credit only)
2000
Behind the Music (TV Series documentary)
as
Self
- Quincy Jones (2000) - Self
1997
Off the Menu: The Last Days of Chasen's (Documentary)
as
Self (uncredited)
1995
Noche de Ronda (TV Series)
as
Self - Guest
- Episode #5.16 (1995) - Self - Guest
1995
The 22nd Annual American Music Awards (TV Special)
as
Self
1993
The Tonight Show with Jay Leno (TV Series)
as
Self - Guest
- Episode #2.225 (1993) - Self - Guest
1993
Signé croisette (TV Series)
as
Self
- Episode dated 18 May 1993 (1993) - Self
1993
The 65th Annual Academy Awards (TV Special)
as
Self - Audience Member
1993
The 45th Annual Directors Guild Awards (TV Special)
as
Self
1992
L'envers du décor: Portrait de Pierre Guffroy (Documentary)
as
Self
1990
Le divan (TV Series documentary)
as
Self
- Nastassja Kinski (1990) - Self
1988
The 1988 European Film Awards (TV Special)
as
Self
1980
La nuit des Césars (TV Series documentary)
as
Self - Presenter / Self - Nominee
- 13ème nuit des Césars (1988) - Self - Nominee
- 12ème nuit des Césars (1987) - Self - Presenter
- 8ème nuit des Césars (1983) - Self - Presenter
- 7ème nuit des Césars (1982) - Self - Presenter
- 5ème nuit des Césars (1980) - Self - Nominee
1985
Scoop à la Une (TV Series)
as
Self
- Episode dated 17 November 1985 (1985) - Self
1985
Spécial cinéma (TV Series)
as
Self
- Episode dated 11 November 1985 (1985) - Self
1985
Cinema 3 (TV Series)
as
Self - Interviewee
- Episode dated 28 January 1985 (1985) - Self - Interviewee
1984
Estoc de pop (TV Series)
as
Self
- Episode dated 23 December 1984 (1984) - Self
1984
Paris, Texas: Cannes Footage - Wim Wenders & Nastassja Kinski in Cannes (Video short)
as
Self - Actress
1983
De película (TV Series)
as
Self - Interviewee
- Cannes: La feria del film (1983) - Self - Interviewee
1983
The Tonight Show Starring Johnny Carson (TV Series)
as
Self - Guest
- Episode dated 27 April 1983 (1983) - Self - Guest
1983
The 55th Annual Academy Awards (TV Special)
as
Self - Presenter
1983
AFI Life Achievement Award (TV Series)
as
Self - Audience Member
- AFI Life Achievement Award: A Tribute to John Huston (1983) - Self - Audience Member (uncredited)
1982
The Making of 'One from the Heart' (Documentary short)
as
Self
1982
Late Night with David Letterman (TV Series)
as
Self
- Episode dated 29 December 1982 (1982) - Self
1982
Wetten, dass..? (TV Series)
as
Self - Guest
- Wetten, dass..? aus Offenburg (1982) - Self - Guest
1981
Inside the Coppola Personality (Documentary short)
as
Self
1981
Rendez-Vous Video Magazine (Video documentary)
as
Self (segment "Coppola")
1981
The 53rd Annual Academy Awards (TV Special)
as
Self - Presenter
1981
The 38th Annual Golden Globe Awards (TV Special)
as
Self - Winner & Nominee
1979
Bitte umblättern (TV Series documentary)
as
Self
- Episode dated 3 December 1979 (1979) - Self
1977
Am laufenden Band (TV Series)
as
Self - Guest
- Episode #4.9 (1977) - Self - Guest
1977
Stars in der Manege (TV Series documentary)
as
Self
- 1977 (1977) - Self
Archive Footage
2021
Morceaux de Cannes (TV Movie documentary)
as
Self
2019
Milk (Documentary)
as
Self
2018
Quincy (Documentary)
as
Self (uncredited)
2018
Dark Arts: Inside 'To the Devil a Daughter' (Video documentary short)
as
Catherine Beddows (uncredited)
2016
Peter Handke: Bin im Wald. Kann sein, dass ich mich verspäte... (Documentary)
as
Mignon (uncredited)
2010
Saucy 70's Volume 2 (Video documentary)
2005
Cinema mil (TV Series documentary)
as
Self
- Episode #1.7 (2005) - Self (uncredited)
2004
The Dream Studio (Video documentary short)
as
Self
2004
Épreuves d'artistes (TV Movie documentary)
as
Self
2002
Heart of the Festival (TV Movie)
as
Self
1994
The World of Hammer (TV Series documentary)
as
Catherine
- Hammer Stars: Christopher Lee (1994) - Catherine
1991
Operacija Cartier
as
Irena Gallier
1991
Robert Mitchum: The Reluctant Star (TV Movie documentary)
as
Actress 'Maria's Lovers' (uncredited)
1988
Sonic Youth: Teenage Riot (Music Video)
as
Jane Henderson (uncredited)
1984
Electric Blue 11 (Video)
References
Nastassja Kinski Wikipedia
(Text) CC BY-SA