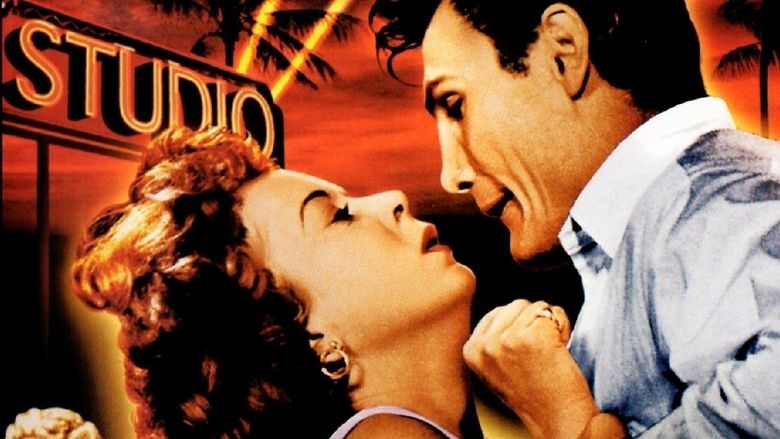 Charlie Castle, a very successful Hollywood actor, lives in a huge home. But his wife Marion is on the verge of leaving him, which he refuses to confirm to influential gossip columnist Patty Benedict.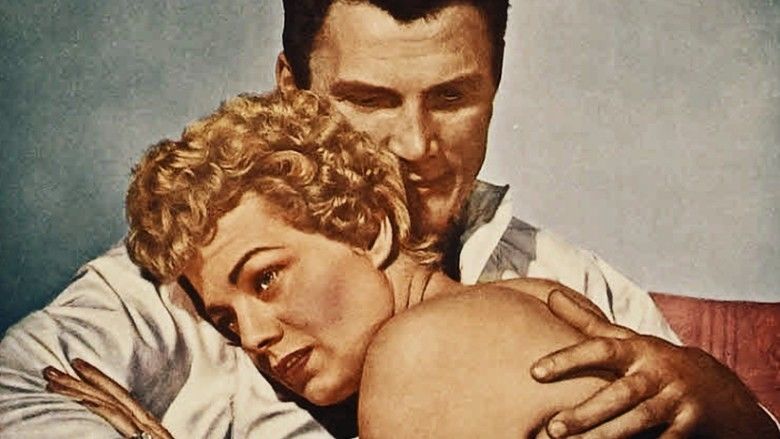 On his wife's advice, Castle is adamantly refusing to renew his contract, which enrages Stanley Shriner Hoff, his powerful studio boss. Castle wants to be free from the studio's grip on his life and career.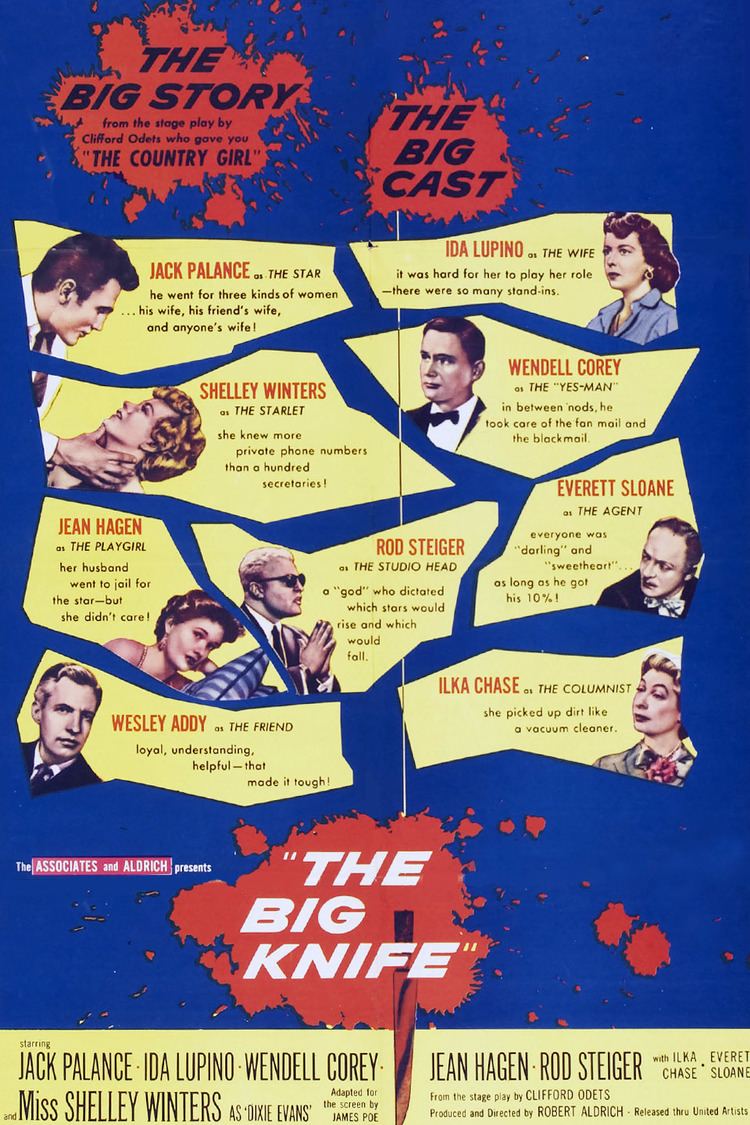 Hoff and his right-hand man Smiley Coy have knowledge of a hit-and-run accident in which Castle was involved and threaten to use this information against him. Hoff is willing to do anything to make the actor sign a seven-year renewal.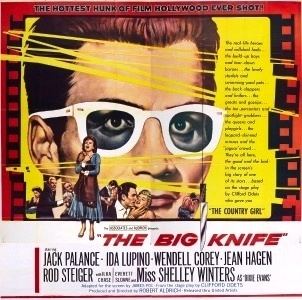 Castle's soul is tortured. He wants to win back his idealistic wife, who has been proposed to by Hank Teagle, a writer. And he longs to do more inspiring work than the schlock films Hoff makes him do, pleading with his needy agent Nat to help him be free. But the studio chief's blackmail works and Charlie signs the new contract.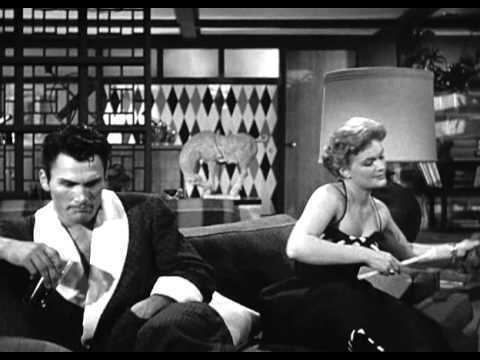 Feeling sorry for himself, the darker side of his nature causes Castle to have a fling with Connie, the flirtatious wife of his friend Buddy Bliss, who had taken the blame for Charlie's car accident.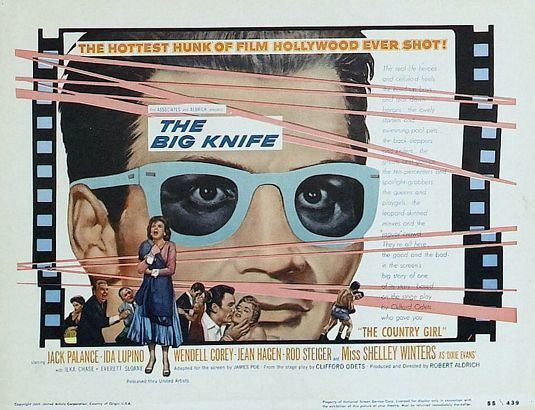 When a struggling starlet named Dixie Evans threatens to reveal what she knows about the crash, Hoff and Smiley decide to have her silenced permanently. They try to involve Castle in their sinister plot and even extort Charlie's wife, secretly recording her conversations with the new man in her life. That is the last straw for Castle, who finally defies the ruthless men who employ him.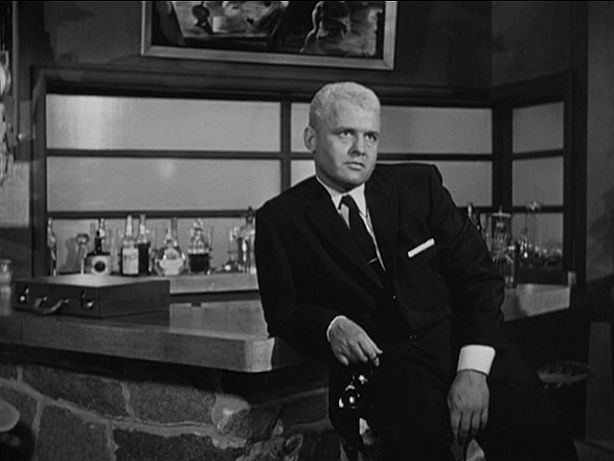 However, having betrayed a friend, lost the woman he loves and sacrificed his integrity, Charlie can no longer live with himself. He has a hot bath drawn, gets into it and ends his own life.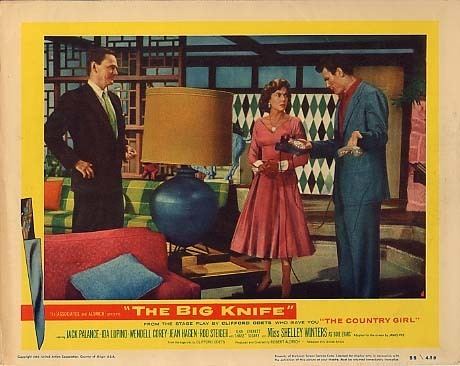 New York Times film critic Bosley Crowther, was disappointed and believed the storyline lacked credibility. He wrote:
Actually, it looks as though The Big Knife originally was written and aimed as an angry, vituperative incident of the personal and professional morals of Hollywood. This is the clear implication of what is presented on the screen...But the simple fact is that Mr. Odets—and James Poe, who wrote the screen adaptation—were more disposed to extreme emotionalism than to actuality and good sense. They picture a group of sordid people jawing at one another violently. But their drama arrives at a defeatist climax. And this viewer, for one, was not convinced.
Film critic Jeff Stafford analyzed some of the film's elements, and wrote:
[Of the previous Hollywood-exposé dramas] none...can match the negative depiction of the movie business and its power brokers offered in The Big Knife...The use of long takes by cinematographer Ernest Laszlo adds greatly to the film's claustrophobic tension and the mingling of fictitious names with real ones (Billy Wilder, Elia Kazan, William Wyler and others) throughout the dialogue gives The Big Knife a candid, almost documentary-like quality at times.
Wins
Venice Film Festival: Silver Lion, Robert Aldrich; 1955.
Nominations
Venice Film Festival: Golden Lion, Robert Aldrich; 1955
The Big Knife premiered on Broadway at the National Theatre on February 24, 1949 and closed on May 28, 1949 after 109 performances. Directed by Lee Strasberg, the play starred John Garfield as Charles Castle. The first Broadway revival opened at the American Airlines Theatre on April 16, 2013, produced by Roundabout Theatre Company, directed by Doug Hughes and starring Bobby Cannavale and Richard Kind.
The Big Knife was released to DVD by MGM Home Video on April 1, 2003 as a Region 1 widescreen DVD.