Country

India




Population

119,687 (2001)

Language spoken

Hindi




State

Haryana




District

Kurukshetra



Thanesar (sometimes called Thaneswar and, archaically, Sthanishvara) is a historic town and an important Hindu pilgrimage centre on the banks of the Saraswati Ghaggar river in the state of Haryana in northern India. It is located in Kurukshetra District, approximately 160 km northwest of Delhi,and Kurukshetra's urban area now merges with Thanesar.
Contents
Map of Thanesar
Prabhakarvardhana was a ruler of Thanesar in the early seventh-century CE and was succeeded by his sons, Rajyavardhana and Harsha.
Raja harsh ka tila thanesar haryana
History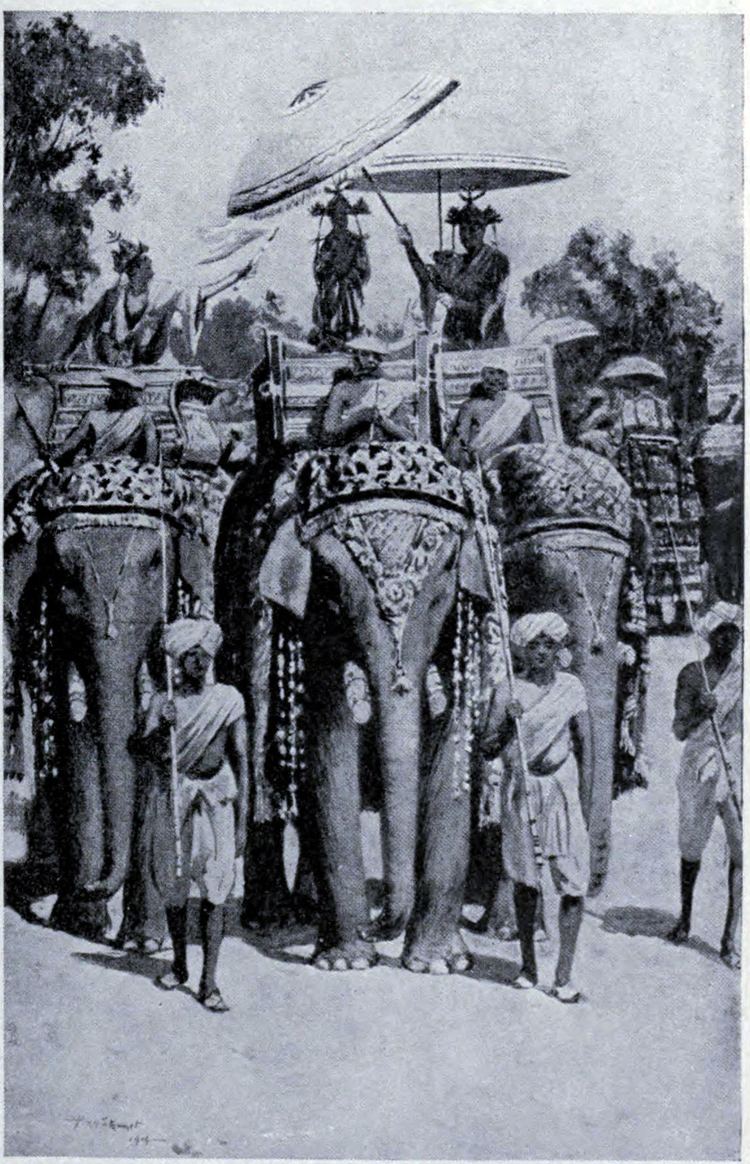 In the post-Gupta period, the ancient city of Sthanishvara was the capital of the Vardhana or the Pushyabhuti dynasty, which ruled over a major part of North India during the late-6th and early-7th centuries. Prabhakarvardhana had his capital at Thanesar. After his death in 606 CE, his eldest son, Rajyavardhana, ascended the throne. Not long after, Rajyavardhana was murdered by a rival, which led to Harsha ascending to the throne at age 16. In the following years, he conquered much of North India, extended till Kamarupa, and evenetually made Kannauj (in present Uttar Pradesh state) his capital, and ruled till 647 CE. His biography Harshacharita ("Deeds of Harsha") written by Sanskrit poet Banabhatta, describes his association with Thanesar, besides mentioning the defence wall, a moat and the palace with a two-storied Dhavalagriha (white mansion).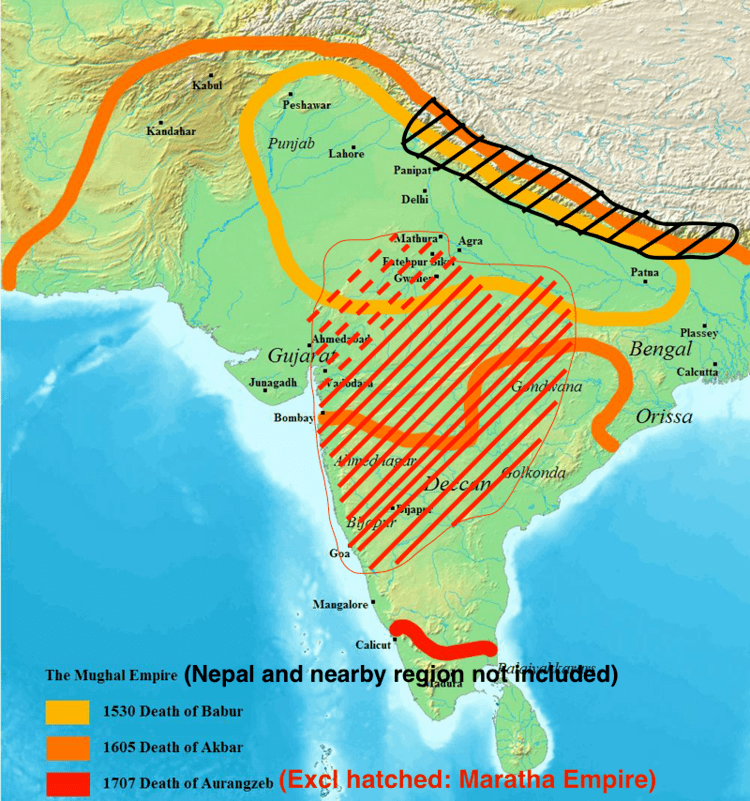 The town was sacked by Mahmud of Ghazni in 1011.
The present town of Thanesar is located on an ancient mound. The mound 1 km long and 750 m wide known as "Harsh ka Tila" (Mound of Harsha), west of Sheikh Chillis Tomb complex in Thanesar. It has ruins of structures built during the reign of Harsha, 7th century CE. Amongst the archaeological finds from the mound include Painted Grey Ware shreds in the pre-Kushana levels and Red Polished Ware from post Gupta period.
During Mughal era, the Battle of Thanesar also known as Battle of the Ascetics took place in summer of 1567, between Mughal Emperor Akbar and Rajputs near Thanesar on the banks of the Sarsawati Ghaggar River.
It was part of the Cis-Sutlej states province from 1809 to 1862. Thanesar was an obscure village until the 1950s. After the partition of India, a large refugee camp was set up here, which became the nucleus of a bustling commercial city. It grew so much that in 23 January 1973, a new district named Kurukshetra district was created, of which Thanesar was the main town. Now Thanesar is a Municipal Council. Thanesar is a Legislative Assembly of Haryana constituency within the Kurukshetra (Lok Sabha constituency). People now tend, erroneously, to refer to Thanesar town as "Kurukshetra".
Geography

Thanesar is located at 29.98°N 76.82°E? / 29.98; 76.82. It has an average elevation of 232 metres (761 feet).
References
Thanesar Wikipedia
(Text) CC BY-SA
(,)http://upload.wikimedia.org/wikipedia/commons/b/b9/King_Harsha_pays_homage_to_Buddha.jpg(,)http://upload.wikimedia.org/wikipedia/commons/f/ff/Mughal_Historical_Map.png(,)http://upload.wikimedia.org/wikipedia/commons/0/02/Map_of_Vedic_India.png(,)http://upload.wikimedia.org/wikipedia/commons/e/e4/EpicIndia.jpg(,)http://kannauj.nic.in/img9.jpg(,)http://upload.wikimedia.org/wikipedia/commons/e/e7/Harsha_Ka_Tila.jpg(,)http://1.bp.blogspot.com/-tZcvbcsIJOQ/TYzXtnWkZXI/AAAAAAAABIc/y9MhCdvbIHA/s1600/Mahabharata%252BPanorama%252B1.JPG(,)http://upload.wikimedia.org/wikipedia/commons/7/7f/8th_century_Kannada_inscription_on_victory_pillar_at_Pattadakal.jpg
(,)https://farm2.staticflickr.com/1173/5154594148_03bfafc56b_s.jpg(,)https://s-media-cache-ak0.pinimg.com/736x/b1/52/19/b15219fc65410f65c61bc7ede8e542eb.jpg(,)http://images.fineartamerica.com/images-medium/1-burma-landscape-william-waterfall.jpg(,)https://davidderrick.files.wordpress.com/2010/10/begram-man.jpg(,)http://farm5.staticflickr.com/4066/5154589856_24cc7b3314.jpg(,)http://mw2.google.com/mw-panoramio/photos/medium/88744357.jpg
(,)http://upload.wikimedia.org/wikipedia/commons/a/a8/Rogan_josh02.jpg(,)http://www.allrestaurants.eu/img/af/21058/13405649289145.jpg(,)http://www.listing99.com/images/deals/1426856797_punjabi.jpg(,)http://www.tripplatform.com/assets/products/376.jpg(,)http://www.tripplatform.com/assets/products/yummy-food.jpg(,)http://md-img.matrimonycdn.com/sites/wp-content/uploads/nivoslider4wp_files/wp_2434_3_s.jpeg(,)http://im.hunt.in/cg/City-Guide/resto-thanesar.jpg(,)http://im.hunt.in/cg/City-Guide/food6-thanesar.jpg(,)http://im.hunt.in/cg/City-Guide/food2-thanesar.jpg(,)http://im.hunt.in/cg/City-Guide/ent4-thanesar.jpg(,)http://media-cdn.tripadvisor.com/media/photo-s/03/73/d1/9a/mirchi-restaurant.jpg(,)http://im.hunt.in/cg/City-Guide/sweets-thanesar.jpg