Edward 'Ted' McKenna (born 10 March 1950, Lennoxtown, East Dunbartonshire, Scotland), was a Scottish drummer, who has played with bands Tear Gas, The Sensational Alex Harvey Band, Rory Gallagher, The Sensational Party Boys, and The Michael Schenker Group. He also toured with Ian Gillan for a short period in 1990, alongside fellow former SAHB member, bassist Chris Glen. He lectured in Applied Arts at North Glasgow College from 1996–2011.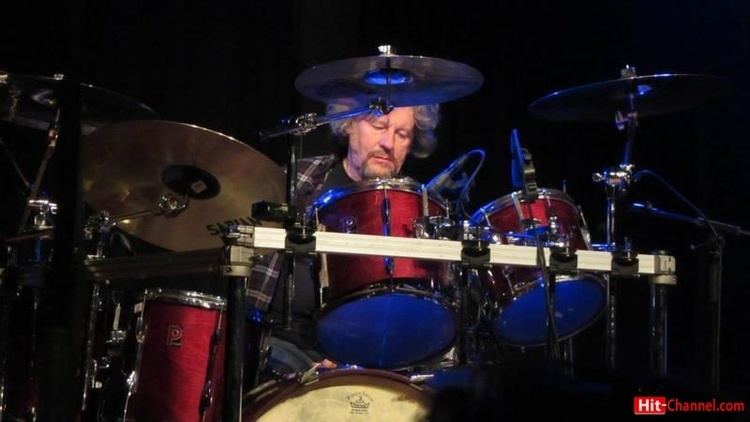 McKenna was educated at St Patrick's High School, Coatbridge. His studies included Double bass lessons at school, several piano lessons, and a year under Glasgow big band veteran, Lester Penman. He has worked as a bandmember for several artists, including Rory Gallagher from 1978–1981. He additionally worked as a session musician with Greg Lake & Gary Moore in The Greg Lake Band 1980–81; the Michael Schenker Group in 1981–84; Bugatti & Musker, 1982; Ian Gillan; and a solo album for Nazareth singer Dan McCafferty, in 1975.
Ted also had his own band after his time in MSG called McKenna's Gold. Formed at the end of 1986, this band played together for just over two years and featured Charles Bowyer/vocals, Julian Hutson-Saxby/guitar, Alex Bowler/bass and Steve Franklin/keyboards. Julian Hutson-Saxby later played guitar with the reformed Sensational Alex Harvey Band after Zal's departure in 2008.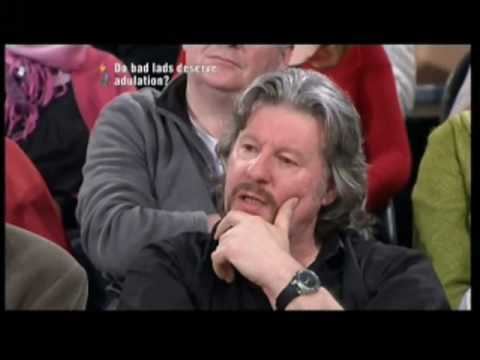 In 1992, Ted and Zal Cleminson decided to get together again. They put together an outfit called The Party Boys, an idea Ted had in Australia whilst working with Womack and Womack. They had keyboardist Ronnie Leahy from Stone The Crows come in, and invited well known and respected rock singers to come up and do their thing. Singers such as Stevie Doherty, Fish, and Dan McCafferty to name a few. It wasn't before long that the band decided to get reunited with SAHB keyboardist Hugh McKenna and reform as SAHB. This line up included Stevie Doherty from Zero Zero & Peter Goes To Partick on vocal duties. They also released the Live In Glasgow '93 album. They disbanded in 1995 after a final gig with Maggie Bell at The Kings Theatre in Glasgow.
In 2004, Ted again reformed SAHB with remaining members Zal Cleminson, Hugh McKenna, and Chris Glen, but this time introduced vocalist Max Maxwell, formerly of The Shamen, which originally was to be a farewell tour, but was so successful they decided to continue and do various other tours and festivals between 2004–2009 including The Wickerman Festival and The Sweden Rock Festival in 2006. The tours were: 2004 - Brick By Brick, 2005 - Zalvation, 2006 - Dogs of War, 2007 - Hail Vibrania.
In this time they also released a live album Zalvation, which was the band's first official release since Rock Drill in 1977 with Alex. They also performed various tours across the UK, Europe, and Australia, as well as 2 successful sellout Christmas shows in 2006 & 2007 at the ABC in their hometown of Glasgow. In 2008, Guitarist Zal Cleminson left the band and retired from performing altogether, and the band continued for a short spell with guitarist Julian Hutson Saxby before disbanding in 2008. SAHB no longer perform or record at present with all members of the band working on different projects.
Although primarily known as a rock musician, Ted has also worked with jazz maestro John Etheridge, Juno Award-winning American/Canadian blues guitarist Amos Garrett and American soul duo Womack & Womack as well as Paul Rose, Gwyn Ashton, The Rhumboogie Orchestra, Frank O Hagan, and Fish. Ted is currently touring with Rory Gallagher bassist Gerry McAvoy and Dutch guitar virtuoso Marcel Scherpenzeel in "Band of Friends", a celebration of the music of Rory Gallagher. The band won 'Best Blues Band of 2013' at the European Blues Awards, and recently released a CD/DVD titled 'Too Much Is Not Enough'. Ted also won European Blues Awards 2015 BEST MUSICIAN (performance) Band of friends have also released a live album titled 'Live & Kickin' and another studio album titled 'Repeat After Me'.
Ted has reunited with Michael Schenker along with SAHB bassist Chris Glen for Michael Schenker Fest.
Michael Schenker Fest is an anniversary line up of all 3 original vocalists from the first 3 MSG albums and in 2016, the band recorded a live concert in Japan and is available to buy now.
1972 set-up
Hayman drum kit with 24 inch bass drum
35-year-old 6 1/2 x 14 inch Premier Dominian snare drum.
13 x 9, 14 x 10, 16 x 16 and 18 x 18 inch Hayman tom toms.
Avedis Zildjian 20 inch crash and 18 inch ride cymbals.
Hi hats are 15 inch with Avedis Zildjian on top and Paiste on bottom.
Sticks are C-Specials made by Bradleys of Glasgow.
2013 set-up
Pearl DLX
22"x18" bass drum
10"x8" tom
12"x9" tom
15"x10" tom
16"x16" floor tom
14"x6.5" Sensitone Elite snare drum
4 x long boom cymbal stands.
Snare Stand – S-2000
Pearl Hi-Hat Stand – Eliminator – H-2000
Pearl Drum Pedal – Eliminator – P-2002C
Sabian Cymbals
14" HHX X-Celerator Hats
21" AAX Raw Bell Dry Ride 21"
20" HHX X-Plosion Crash
19" HHX X-Plosion Crash
18" HHX X-Treme Crash
16" AAX X-Plosion Fast Crash
Drum throne – Rock 'n' Soc or Gibraltar
Ted McKenna died on 19 January 2019, at the age of 68, of a hemorrhage during a routine operation for a hernia.