Years active

1980s–present




Labels

Riverside Records





Name

Gwyn Ashton




Role

Guitarist






Occupation(s)

Singer-songwriter, musician, producer




Instruments

Electric guitar, slide guitar, acoustic guitar, harmonica




Associated acts

Gerry McAvoy, Dennis Greaves, Brendan O'Neill




Albums

Two Man Blues Army (feat. Dave Small), Fang It!




Genres

Blues rock, Blues, Boogie rock




Similar People

Don Airey, Robbie Blunt, Ted McKenna, Chris Glen, Gerry McAvoy
Get up get over it by gwyn ashton
Gwyn Ashton (born 1961, Wales) is a Welsh-Australian blues/rock guitarist and singer-songwriter.
Contents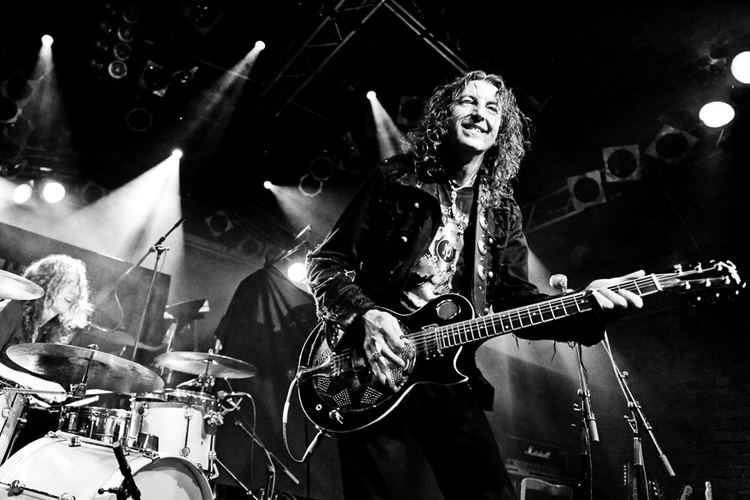 Gwyn ashton two man blues army million dollar blues official fab tone records video
Biography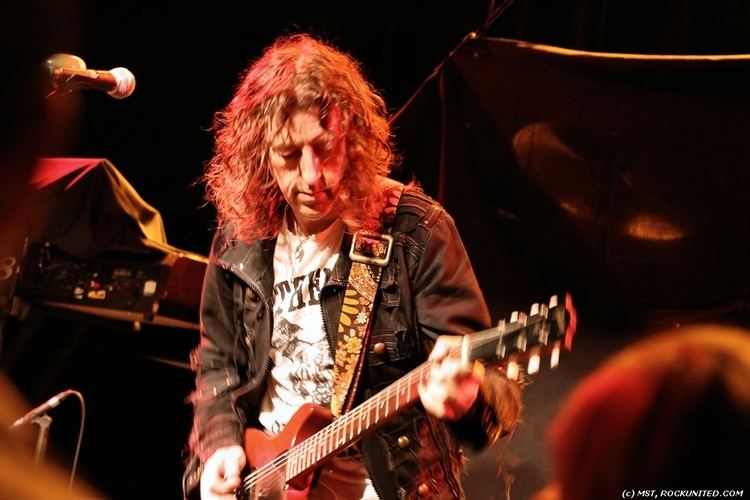 The Welsh-born and singer/songwriter/guitarist Gwyn Ashton migrated to Adelaide, South Australia in the 1960s, picked up a guitar at 12 and at 16 started his musical journey, playing bars and festivals across the country.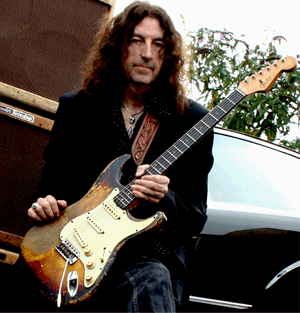 He relocated to Sydney in 1983, formed his own trio with drummers John Lalor (Heaven, The Beast, Swanee, Cheetah), Richard Harvey (Divinyls, Party Boys) and John Watson (Australian Crawl, James Reyne, Daryl Braithwaite) and played stints with Swanee and Stevie Wright.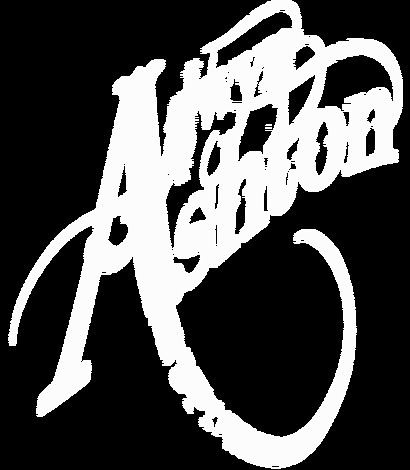 In 1991 he moved to Melbourne, recorded his first two albums Feel The Heat (1993) and Beg, Borrow & Steel (1996). During that time he also played with Jim Keays, Mick Pealing and opened for Junior Wells, Rory Gallagher, Steve Morse and Albert Lee.
In 1996 Ashton relocated to Europe, picking up supports with B.B. King, Johnny Winter, The Yardbirds, Mick Taylor, Peter Green and Status Quo on their 15-date British arena tour in 1999. At this time he was distributed and marketed in France by Virgin records. In 1999 Ashton recorded Fang It! with Rory Gallagher's rhythm section Gerry McAvoy and Brendan O'Neill. Fang It! and Feel The Heat were simultaneously on the Amazon Top 100 charts in France. He then replaced ex Motörhead/Thin Lizzy guitarist Brian Robertson in Band Of Friends, a memorial to Rory Gallagher with Rory's former sidemen Gerry, Brendan, Lou Martin, Mark Feltham and Ted McKenna. In 2001 French fans voted Ashton at number three position in Guitar Part magazine's Guitarist Of The Year poll with Jeff Beck and Gary Moore at first and second positions.
In 2006 Ashton recorded Prohibition (Album Of The Year - Guitar and Bass mag) with Chris Glen (Sensational Alex Harvey Band), Ted McKenna (Sensational Alex Harvey Band, Rory Gallagher, Gary Moore) and Don Airey (Deep Purple, Rainbow, Whitesnake).
With the demise of record labels and distributors in Britain, Ashton formed his own label and stripped the band down to a duo recording and releasing the album Two-Man Blues Army in 2009 with Dave Small on drums and percussion. Small's commitments elsewhere dictated Ashton to recruit drummer "Killer" Kev Hickman. In 2011 they toured for 39 dates with Magnum across Europe, headlined the First Rio Blues Festival in Brazil and are constantly touring Europe.
In August 2012 Ashton announced the release of his new album, "Radiogram". Release date set for 22 October 2012. The rhythm section on Radiogram features Ashton on bass, along with drummer "Killer" Kev Hickman. The diverse guest artist roster includes Don Airey (Deep Purple, Rainbow, Whitesnake, Black Sabbath), Kim Wilson (Fabulous Thunderbirds), Robbie Blunt (Robert Plant, Bronco, Silverhead), Johnny Mastro (LA's Mama's Boys), Mark Stanway (Magnum, Phil Lynott), Mo Birch (UB40, Go West, Culture Club) and young up-and-coming guitarist Henry Parker. Radiogram was recorded in England, mixed in LA by Lost Prophets' producer Justin Hopfer and mastered in Australia by Don Bartley, who was recently commissioned by EMI to re-master the audiophile version of Sgt Pepper's Lonely Hearts Club Band.
Over the years Ashton has played onstage with Mick Fleetwood, Hubert Sumlin, Marc Ford, Canned Heat and has opened for Rory Gallagher, Ray Charles, Robin Trower, Vanilla Fudge, Wishbone Ash, Van Morrison, Jeff Healey, Tony Joe White, Johnny Winter, Mick Taylor, Peter Green, John Hammond and Pat Travers.
Band
The touring band, The Gwyn Ashton Trio, consists of Ashton on guitar/vocals, Bass-guitarist Nick Skelson, ex-Sinnerboy, Damien Williams of Slinky on drums. Mark Stanway of Magnum will be playing keyboards on certain dates. The band cut a new studio track in Germany while on tour April 2013.
Critics
"South Australia's greatest contribution to blues-rock." - billboard.com
"Australian-born UK resident compensates for a bass player deficit with superb technique and an array of swampy, edgy and high-octane, riff-based tunes – think Rory Gallagher jamming with the White Stripes. Ashton also tears apart Hey Joe, Purple Haze and I Just Wanna Make Love To You, spitting out the bones and reassembling them as compelling, barely recognisable Frankenstein's monsters. This show is so entertaining that it's tough to imagine any genuine fan of the blues, or of wider taste, failing to be bowled over by its immediacy and power." - Dave Ling - Classic Rock Nov 09 "This certainly belongs in 2009 and not back in the 1900s. It is fresh, has a hell of an edge to it and just demands your complete attention." - Blues Matters (UK)
"This is blues/rock guitar assault of the highest order and I fu*king love it! Nine of the eleven tracks here are self-penned; the exceptions being incredible versions of Robert Johnson's 'Crossroad Blues' and Blind Willie Reynolds' 'Outside Woman Blues', both made famous by Cream, both blowing Cream's efforts clean out of the water." - Alan Jones, Get Ready To Rock - 2009
"Two-Man Blues Army is a masterclass in rocking garage blues, a feast of big riffs, killer guitar tones and searing vocals. More importantly, the record crackles with the raw, spontaneous energy of a live show, something often absent from many modern blues albums." - Guitar Buyer
"The whole album of killer tunes represents a definite melding of traditional blues-meets-the-21st century." - Gear
"A welcome tonic to the glut of perfectly produced vanity exercises that passes for modern blues these days. It's a raucous sounding album that has plenty of credibility in a modern blues market full of mediocrity." - Guitarist
"This duo march into battle taking on every blues-rock trick in the book, successfully blasting them to a new level. No-nonsense, brutal and invigorating" - Guitar & Bass
"(Gwyn Ashton) blends the essences of Mississippi, New Orleans and Texas blues, 60s surf, British 70s rock and no-holds-barred Australian kick-ass boogie ... (He is) guaranteed to satisfy the most discriminating taste in guitar-led blues." (Review of his album "Prohibition" at CD Baby)
"Prohibition is a strong, powerful and dark, energetic and charged with electricity Blues-Rock ... probably the best Blues/Rock album of 2006" (Review at Bluescat)
Awards
In 2001, French Guitar Part Magazine voted Gwyn Ashton third best guitarist of the year, beaten by Jeff Beck and Gary Moore.
In 2007, his album Prohibition was voted 'Album of the Year' by the British Guitar and Bass magazine.
Endorsements
Ashton is endorsed by:
Fender (Australia)
Vigier Guitars (France)
Busker Guitars (UK)
Fatboy Guitar Parts
Vintage Guitars
Jacques Stompboxes (France)
National Reso-Phonic Guitars
Seymour Duncan Pickups
Hiscox Cases
Koch Guitar Electronics
Graph-Tech Industries
Award-Session
Dunlop Strings
Discography
Feel the Heat (1993)
Beg, Borrow & Steel (1996)
Fang it ! (1999)
Prohibition (2006)
Two-Man Blues Army (2009)
Radiogram (2012)
References
Gwyn Ashton Wikipedia
(Text) CC BY-SA