Father

Teymur Khan Ayromlou




Parents

Teymur Khan Ayromlou




Role

King





Name

Tadj ol-Molouk




Religion

Islam




House

Pahlavi dynasty






Tenure

15 December 1925 – 16 September 1941




Born

17 March 1896 Baku, Russia (

1896-03-17

)


Issue

Princess Shams Mohammad Reza Shah Princess Ashraf Prince Ali Reza I




Died

March 10, 1982, Acapulco, Mexico




Children

Mohammad Reza Pahlavi, Princess Ashraf of Iran, Shams Pahlavi, Ali Reza Pahlavi




Spouse

Reza Shah, Rahim Ali Khorram




Similar People

Reza Shah, Mohammad Reza Pahlavi, Princess Ashraf of Iran, Shams Pahlavi, Ali Reza Pahlavi
Tadj ol-Molouk (Persian تاج الملوک; Born 17 March 1896 – 10 March 1982) was Queen of Iran as the wife of Reza Shah, founder of the Pahlavi dynasty and Shah of Iran between 1925 and 1941. The title she was given after becoming Queen means "Crown of the Kings" in the Persian language. She was the daughter of Brigadier General Teymūr Khan Ayromlou.
Contents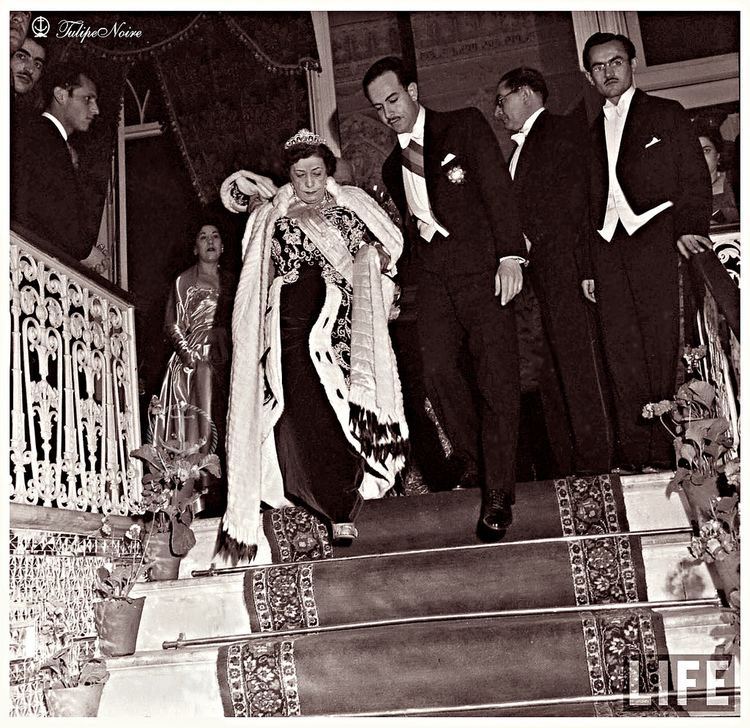 Biography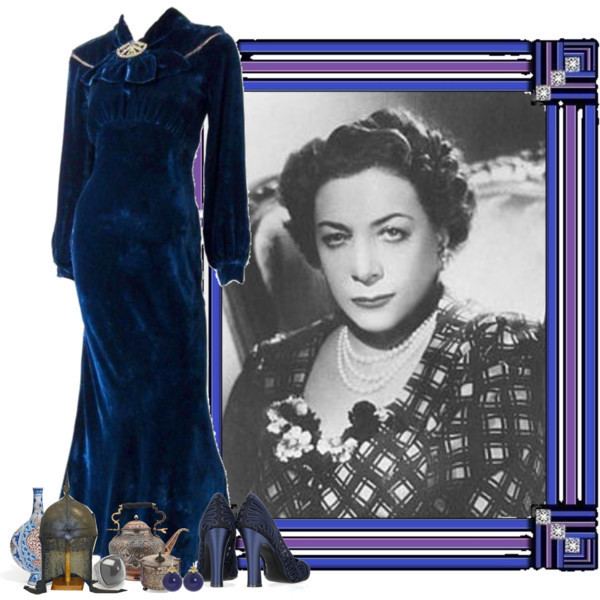 Tadj ol-Molouk (Nimtaj Ayromlou) was the first Queen of Iran to have played a public role, and to have performed an official position out in public society. She played an important part in the abolition of the veil in Iran during the reign of her husband. In the winter of 1934, Reza Shah demanded the presence of the Queen and the two princesses in an official ceremony at the Tehran Teacher's College. All three were present at this ceremony and were dressed in Western clothes, without a veil. This was the first time an Iranian queen showed herself in public. Afterwards, the Shah had pictures of his wife and daughters published; other men were ordered to unveil their wives and daughters. With this, the veil was abolished. Reza Shah was deposed in 1941.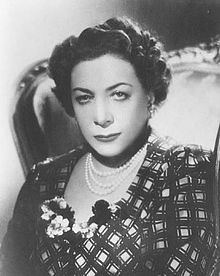 Queen Nimtaj had four children: Shams, Mohammad Reza, the last Shah of Iran, and his twin sister Ashraf, and Ali Reza.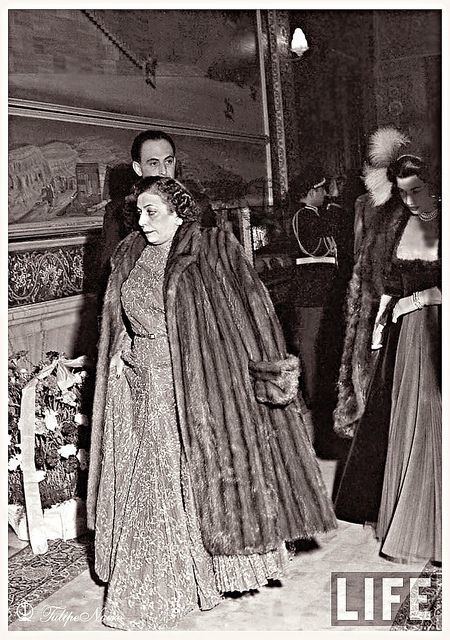 Before the 1979 revolution, Tadj ol-Molouk was sent by Mohammad Reza Pahlavi to the house of Shams Pahlavi in Beverly Hills. She arrived in Los Angeles on 30 December 1978 abroad an Imperial Iranian Air Force Boeing 747. Soon after her arrival, on 2 January 1979, Iranian students in the city attacked the house and attempted to burn it. Then she and her daughter took refuge at the Palm Springs estate of Walter Annenberg, former US ambassador to the United Kingdom.
She died in Acapulco (Mexico) on 10 March 1982 after a lengthy battle with leukemia seven days before her 86th birthday.
Titles
1896–1918: Miss Nimtaj Ayromlou
1918–1925: Mrs Reza Khan
1925–1941: Her Majesty The Queen of Iran
1941–1982: Her Majesty The Queen Mother of Iran
National honours
House of Pahlavi: Knight Grand Cordon of the Order of the Light of the Aryans
House of Pahlavi: Recipient of the Persepolis Medal
House of Pahlavi: Recipient of the Commemorative Medal of the 2,500 year Celebration of the Persian Empire
House of Pahlavi: Recipient of the Emperor Reza Shah I Centennial Medal
Foreign honours
Egyptian Royal Family: Dame Grand Cross of the Order of the Virtues, Supreme Class
References
Tadj ol-Molouk Wikipedia
(Text) CC BY-SA