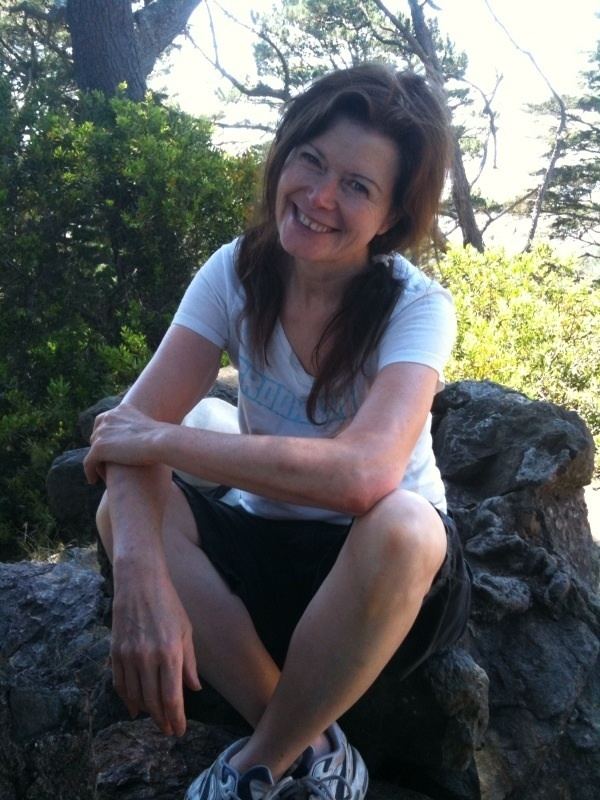 In 1977 Simmons decamped to Los Angeles and became US correspondent for Sounds, one of the three major UK rock music weeklies of the period. She wrote a weekly column, 'Hollywood Highs', and interviewed a wide range of artists, including Rod Stewart, Mick Jagger, Johnny Rotten, Steely Dan, Adam Ant, Black Sabbath, The Clash and Michael Jackson.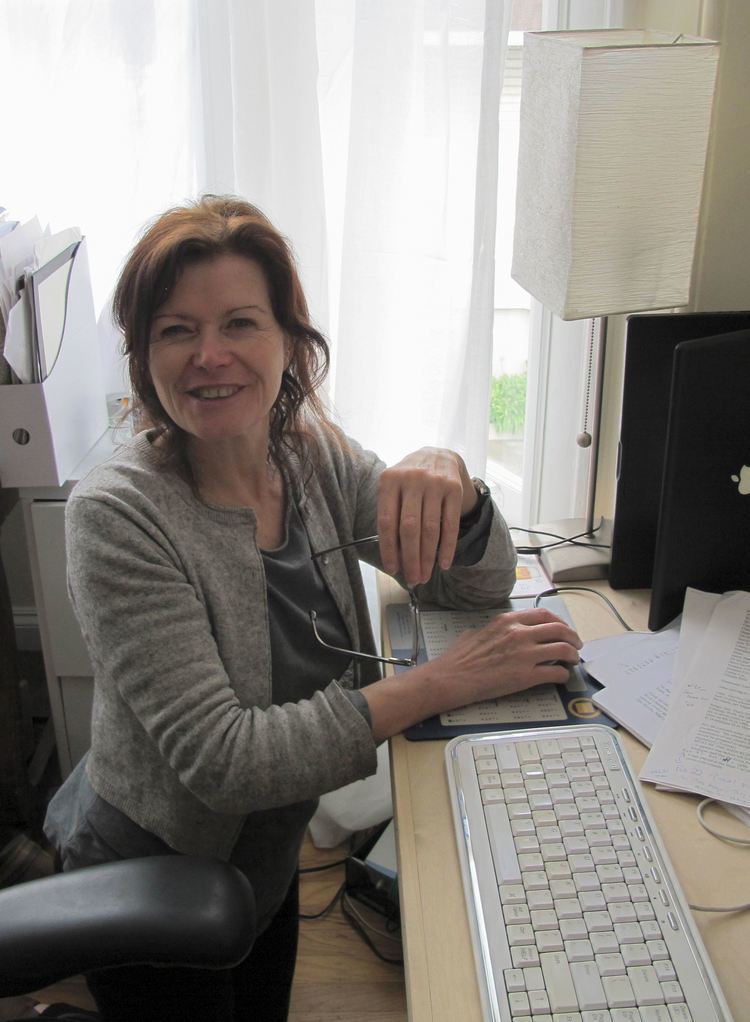 During the '80s, when Los Angeles witnessed an upsurge in heavy metal and glam rock, Simmons wrote what are regarded as the definitive features on the movement, being the first journalist to bring then-unknown acts like Guns N' Roses and Mötley Crüe to international attention. (She would go on to co-author the first book on Mötley Crüe with rock writer Malcolm Dome, Lude, Crude And Rude, 1994, out of print).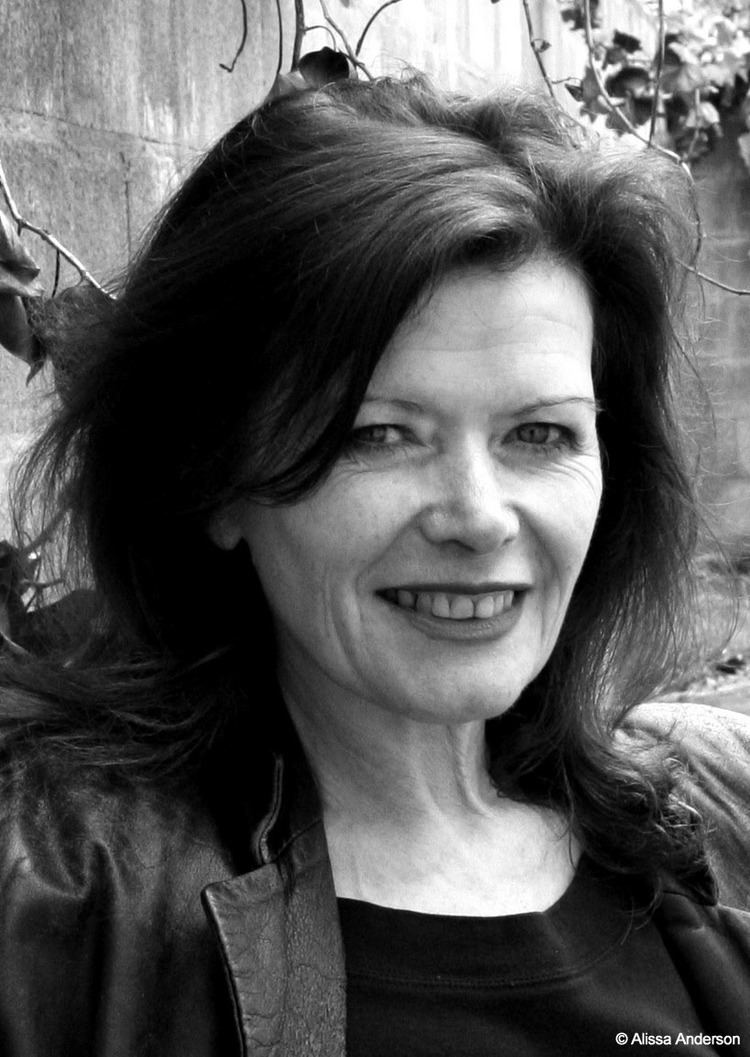 When Sounds editor Geoff Barton founded UK heavy metal magazine Kerrang!, he asked Simmons to be its L.A correspondent. She did so, under the pseudonym Laura Canyon, while continuing to write under her own name for Sounds (her photograph in Sounds showed her as a brunette, and in Kerrang! as a blonde). At this time she also wrote a weekly music column for the Knight-Ridder newspaper syndicate and a monthly column for the Japanese magazine Music Life, was a co-host of the syndicated US rock radio show London Wavelength, wrote for a number of European publications and was a regular and well-regarded contributor to cult US magazine Creem.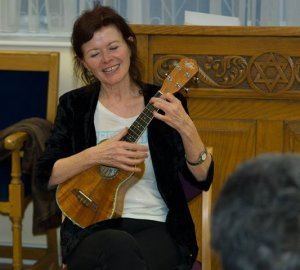 She moved back to North London in 1984, after that to France for three years, then London again, and then on to San Francisco in 2004, where she currently lives.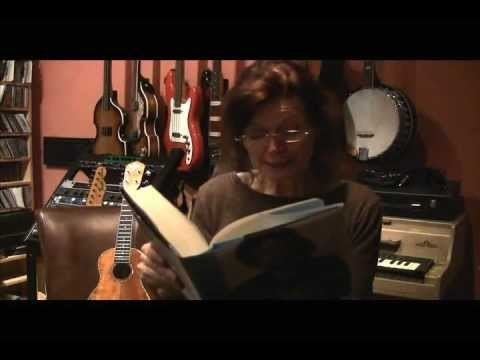 Subsequently, her work has appeared, and is still featured, in a number of major publications including among many others Q magazine, The Guardian, The Times, The Radio Times, The Independent, Rolling Stone, Harp, Blender, San Francisco Chronicle, and chiefly, MOJO magazine, for which she has written since its first issue and is Contributing Editor and Americana columnist (Simmons curated a compilation of Americana music, "Rough Guide To Americana", on the World Music Network, in 2001)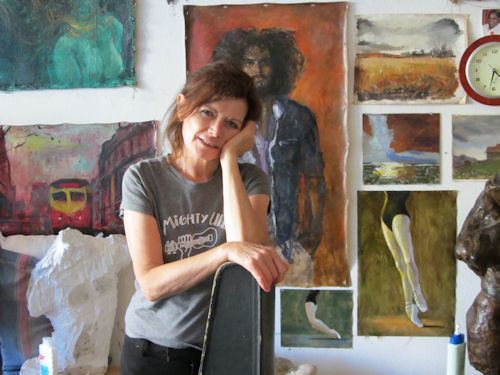 She has also compiled and/or authored a number of liner notes for artists ranging from David Bowie to Emmylou Harris, Leonard Cohen to the Red Hot Chili Peppers. The best-known is the widely regarded book she wrote, at the request of Johnny Cash and Rick Rubin, for a Johnny Cash box set "Unearthed" (American Recordings, 2003). This turned out to be Cash's first posthumous release, and their interview – conducted over a one-week period at Cash's home less than six weeks before he died – the last major interview Cash would give.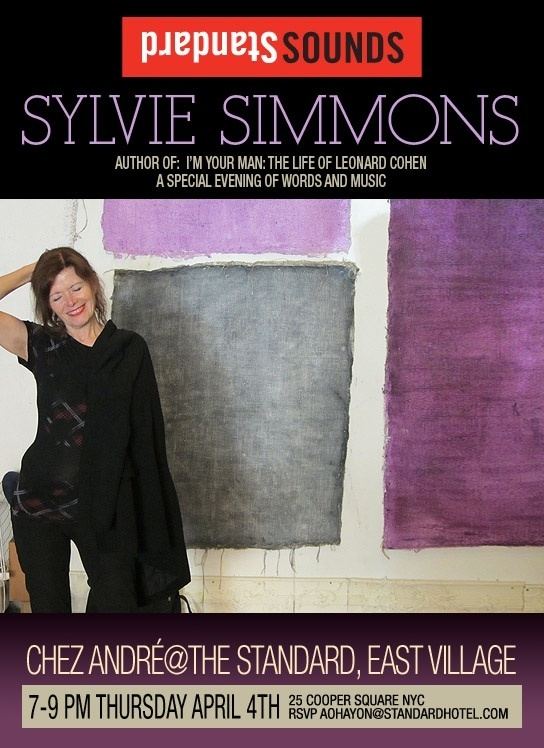 In addition she is the author of several acclaimed books. These include the biographies of Neil Young, the inaugural release in MOJO Magazine's MOJO Heroes book series, and the highly lauded Serge Gainsbourg: A Fistful of Gitanes (J. G. Ballard chose it as his book of the year) which has been translated from the English original into eight languages.
In 2004 Simmons' first book of fiction was published, Too Weird For Ziggy, (Black Cat, ISBN 0-8021-4156-0) a collection of rock-related, interlinked short stories about the strangeness of celebrity, for which the US publishing house Grove/Atlantic resurrected its Black Cat imprint (previously home to William S. Burroughs and Henry Miller). The book bore testimonials from Sharon Osbourne, Marianne Faithfull, Slash of Guns 'N Roses, Lemmy of Motörhead and Tori Amos, and was widely praised.
Another Simmons story, "I Hate His Fingers", appeared in the 2007 collection London Noir, edited by Cathi Unsworth, Serpent's Tail, ISBN 1-85242-930-5.
Her non-fiction work, including critiques and essays, has appeared in many books, among them Girls Will Be Boys by Liz Evans (1997), the various editions of The MOJO Collection: The Greatest Albums Of All Time (Canongate, 2001), Let Fury Have The Hour: the Punk Politics of Joe Strummer (Nation, 2004), Creem: America's Only Rock & Roll Magazine (Harper Collins, 2007) and A Thousand Songs to Change Your Life (Time Out, 2008)
Simmons also made frequent appearances on TV and in film and DVD documentaries, including The Seven Ages of Rock (BBC2, 2007; VH1 2008) and the feature film and DVD Beautiful Dreamer: Brian Wilson and the Story of Smile (director David Leaf, 2004). She made appearances on Porchlight, the San Francisco storytelling series, and as a panellist and as a musical performer at South by Southwest, in Austin, singing and playing ukulele.
In 2010 her liner notes for the CD/DVD Leonard Cohen: Live at the Isle of Wight (Sony) won her an ASCAP Deems-Taylor Award. Her interview with Tom Waits featured in Tom Waits on Tom Waits (Chicago Review Press, 2010) and, the same year, Simmons made an appearance in the film The Mighty Uke: The Amazing Comeback of a Musical Underdog. Simmons worked on her major biography of Leonard Cohen for most of the three-year period from 2009 to 2012.
I'm Your Man: The Life of Leonard Cohen [1] was published in September 2012 by Ecco/Harper Collins in the US, McClelland & Stewart in Canada and Jonathan Cape/Random House in the UK, New Zealand and Australia. There are 18 foreign-language editions of the book: Spanish, German, Italian, Dutch, Hebrew, Danish, Polish, Norwegian, Chinese, Finnish, Czech, Slovenian, Turkish, Taiwanese, Brazilian Portuguese, Turkish and Greek (the last three awaiting publication). A New York Times best-seller, the book received extremely favourable reviews in the US and was named best biography of the year (2012) by NPR's All Things Considered. I'm Your Man: The Life of Leonard Cohen was also an international best-seller, and No 1 on the Canadian national book charts.
In September 2012, Simmons began an unconventional book tour. Traveling across America and then the world with her book and a ukulele, she talked about Leonard Cohen, read from the books and performed his songs – often accompanied by different guest musicians in each town. Her performances were not only in bookstores, libraries and literary festivals, but in rock music nightclubs, record stores, churches, synagogues, and at museums and folk festivals, including the Museum of Jewish Heritage in New York City.
The tour continued for a full year, with more than ninety shows performed in the US, UK, Germany, Canada, New Zealand and Australia. Although the tour officially ended with the release of the paperback edition of the book in September 2013, she continues to play Leonard Cohen shows occasionally.
In March 2014 the audiobook edition won an Audiofile Earphones Award
Sylvie has also been playing concerts featuring her own songs, also accompanied by the ukulele. She recorded an album at Wavelab Studio in Tucson, AZ titled Sylvie and produced by Howe Gelb/Giant Sand and signed a recording contract with Light In The Attic Records. The album - her debut album - was released in the US and UK in November 2014, then in various markets worldwide. Sylvie earned universally good reviews as well as glowing praise from Brian Wilson (Beach Boys) and Devendra Banhart. Since recording her album, Sylvie has performed numerous concerts of her songs in the US, UK, Norway, Dublin, and Bogotá, Colombia.
Simmons was a featured essayist in the anthology Faith: Essays from Believers, Agnostics, and Essayists (Simon and Schuster, 2015).
This year also saw the reissue of Serge Gainsbourg: A Fistful of Gitanes in an expanded digital edition in English, Spanish, Portuguese, and Japanese.