India




Time zone, IST, UTC+5:30




Rajasthan




Sriganganagar




Maharaja Surat Singh (Ruler of Bikaner)



For tehsil see Suratgarh tehsil
Suratgarh is a city and a municipality in Ganganagar district in the Indian state of Rajasthan.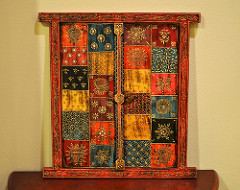 Suratgarh is located at 29.317701°N 73.898935°E? / 29.317701; 73.898935. It has an average elevation of 168 metres (551) feet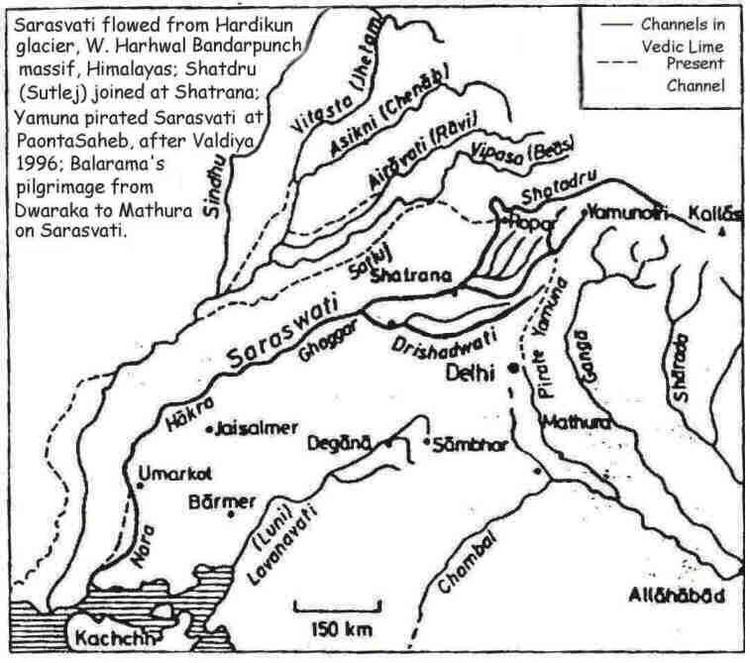 Suratgarh had been a significant arena of historical incidences in the ancient past. The city was once called Sodal. Around 3000 BC Suratgarh is believed to have been a lush, green place due to the presence of two big rivers, Sarasvati and Drishvati. Present sand possessed various botanical and zoological species within the basins of chaste Sarasvati and Drishvati. Emergence of Kalibanga and Barod civilizations were facilitated by the geographical and environmental complements of the Sarasvati, and Suratgarh had been a noteworthy testimony of this. The traces of ancient civilization near Rangmahal, Manaksaar and Amarpura shows the historical significance of Suratgarh where Sarasvati civilization has receded after 1500 years of stability.

Suratgarh developed by greatly under the rule of Maharaja Ganga Singh who built a hunting lodge at Suratgarh and ensured connectivity of Suratgarh to train service. Hanumangarh and Bikaner came under the Suratgarh District when the district was established. Establishment of the Ganges canal in 1927 helped Suratgarh develop; it became a city after partition when various refugees from Pakistan came in and started settling there. Suratgarh Central State Farm was established in 1956 followed with establishment of Indira Gandhi Canal project and Central Animal Reproduction Farm in the 60s. Meanwhile an air and military base station, Akashvani and various offices had been established. Suratgarh Thermal Power Station started working from 3 November 1998 and this laid down one more milestone in the progress of Suratgarh city.
It has a thermal power plant of 1500 MW and a PLF of 93%, which has won an award for one of the best-operated plants in India. Industry experienced acute growth with the construction of thermal power plant and its residential buildings. Since then the industry has been growing at a fast pace. With the reducing demands as a result of completion of the thermal power plant project, bricks from Suratgarh are now supplied to various parts of Rajasthan especially to the districts of Churu and Jhunjhunu.
There has been constant boost in economy with the presence of major defence stations, Suratgarh Thermal Power Station and surrounding the cities. Further development is provided by the presence of newly constructed cement production factories that use ash from the thermal power plant. A large part of population depends on agricultural activities for their household income.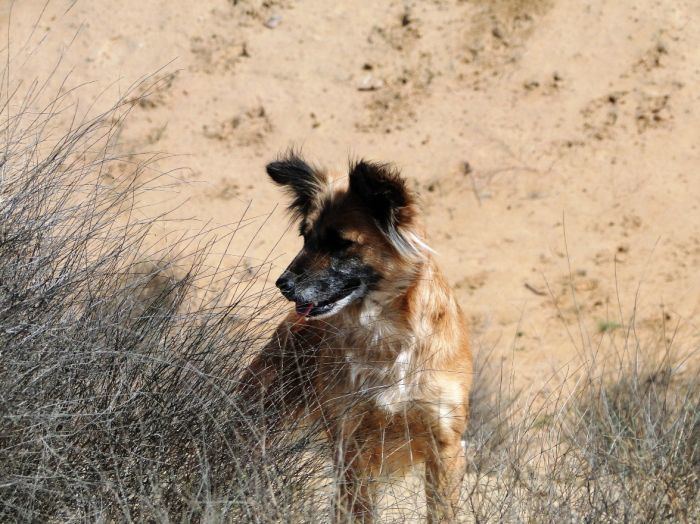 Suratgarh city proposes a wide cultural diversity, most of the people from the main city are either service class or local merchants. City has traditional Bagri cultural element but not being far from Punjab and Punjabi speaking areas of western Haryana, there is also a rich influence of Punjabi culture.
People of Suratgarh have been migrating to various metro cities in India and also across the world and has been adding to its diversity.
Suratgarh Wikipedia
(,)http://bhavanajagat.files.wordpress.com/2009/07/vedicsaras1.jpg(,)http://suratgarh.in/images/title2.jpg(,)http://upload.wikimedia.org/wikipedia/en/5/55/Paddy_fields_in_the_Ghaggar_river.jpg(,)http://suratgarh.org/wp-content/uploads/2015/01/slide2-980x300.jpg(,)http://upload.wikimedia.org/wikipedia/commons/0/02/Map_of_Vedic_India.png(,)https://chalatmusafir.files.wordpress.com/2012/02/tn_badopal-lake-near-suratgarh-77.jpg(,)https://rajasthantourismbuzz.files.wordpress.com/2013/02/amber-fort-1.jpg(,)http://upload.wikimedia.org/wikipedia/commons/0/0b/Kalibanga.jpg(,)http://www.hindunet.org/hindu_history/sarasvati/sarasvati_river/suratgarh.jpg(,)http://mw2.google.com/mw-panoramio/photos/medium/35470096.jpg(,)http://www.punjabcolleges.com/img/5581285-NSS-Camp-me-savayamsevko-ne-kiya-sharamdan-Suratgarh.jpg
(,)http://farm6.static.flickr.com/5298/5397596686_9407356788_m.jpg(,)http://i.ytimg.com/vi/CUz7JsyJHC8/0.jpg(,)http://i.ytimg.com/vi/KLngDuNzjlM/0.jpg(,)http://i.ytimg.com/vi/3cV80zmjZRQ/0.jpg(,)http://i.ytimg.com/vi/i6nOLiHPvoc/0.jpg(,)http://i1.ytimg.com/vi/xzBH7NqNIqI/0.jpg
(,)http://i.dailymail.co.uk/i/pix/2013/06/20/article-2345377-1A6D2065000005DC-404_634x350.jpg(,)http://www.travelerfood.com/pictures/hotel/chitra-cafe-packed-food.jpg(,)http://www.orissadiary.com/shashwat/images/allnewsimage/57395.jpg(,)http://www.travelerfood.com/pictures/hotel/secunderabad%2520image.jpg(,)http://im.hunt.in/cg/raj/Suratgarh/City-Guide/FoodinSuratgarh.jpg(,)http://im.hunt.in/cg/Bikaner/City-Guide/foodbika.jpg(,)http://www.4jat.com/wp-content/uploads/2015/02/Punjab-CM-Parkash-Singh-Badal-and-state-Agriculture-Minister-Tota-Singh-receive-the-award-for-record-food-production-from-PM-Narendra-Modi-at-Suratgarh-Rajasthan.jpg(,)http://im.hunt.in/cg/raj/Suratgarh/City-Guide/UtilitiesinSuratgarh3.jpg(,)http://im.hunt.in/cg/Sriganganagar/City-Guide/foodsriganganagar.jpg(,)http://www.maharajahotelsuratgarh.com/images/maharaja%2520hotel.jpg(,)http://im.hunt.in/cg/Alwar/City-Guide/alwar-food.jpg
(,)http://static2.tripoto.com/media/filter/medium/img/6662/TripDocument/fly_ink_13_jpg.jpg(,)http://suratgarh.org/wp-content/uploads/2015/01/10665739_636833163082655_7754778652187199594_n.jpg(,)http://www.tripoto.com/media/filter/medium/img/6662/TripDocument/fly_ink_16_jpg.jpg(,)http://static2.tripoto.com/media/filter/medium/img/6662/TripDocument/fly_ink_14_jpg.jpg(,)http://suratgarh.org/wp-content/uploads/2015/01/10951365_1029910903692344_1095702463_n1.jpg(,)http://www.frontline.in/multimedia/dynamic/02358/FL17_BINJOR_PIT_2358925g.jpg(,)http://static2.tripoto.com/media/filter/medium/img/6662/TripDocument/fly_ink_05_jpg.jpg(,)http://photodivision.gov.in/writereaddata/webimages/thumbnails/59600.jpg(,)http://bhavanajagat.files.wordpress.com/2009/07/indianjackal.jpg(,)http://www.kvsuratgarhcantt.nic.in/Admin_Adv.jpg