Country

India


Language spoken

Hindi




District

Jhunjhunu





Population

100,485 (2001)




State

Rajasthan


Literacy

74%







Colleges and Universities

Shri Jagdishprasad Jhabarmal Tibrewala University, Rajasthan Sports University

Jivem saarang 2014 jhunjhunu academy gaushala road group dance performance
Jhunjhunu is a town in the state of Rajasthan, India and the administrative headquarters of Jhunjhunu District. It is located 180 km away from Jaipur, 220 km from Bikaner and 240 km from Delhi. The town is famous for the frescos on its grand havelis. Khetri Mahal, known as Wind Palace, inspired Maharaja Sawai Pratap Singh of Jaipur that he was so intimidated by this unique structure that he built the grand and historical Hawa Mahal in 1799, is located in Jhunjhunu. The Rani Sati temple is also located in Jhunjhunu.
Contents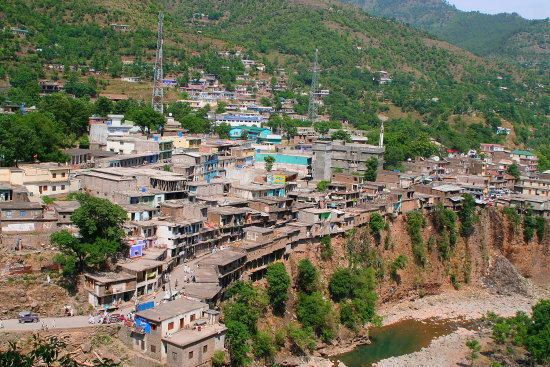 Jhunjhunu academy 10 2 cbse school mp4
Etymology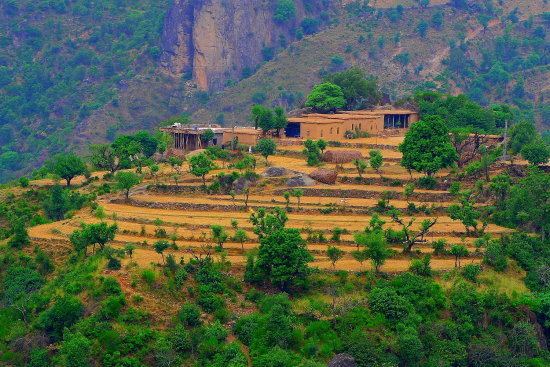 Jhunjhunu is an old and historical town, having its own district headquarters. It is said that it was ruled over by the Chauhan Dynasty in the Vikram era 1045. In the year 1450 Mohammed Khan Qaimkhani & his son Samas Khan defeated the Chauhans and conquered Jhunjhunu. Mohammed Khan was the first Nawab of Jhunjhunu. His son Samas Khan ascended to the throne in the year 1459. Samas Khan founded the village Samaspur and thus Samas Talab was constructed. Rohilla Khan was the last Nawab of Jhunjhunu. The Nawabs ruled over Jhunjhunu for 280 years.Later grandson of last Nawab Shahadat Ali Khan got joined British Army, got victoria cross and title of Raja, he was buried in Dhamlawas village of Rewari, this village was established by him. Raja Faiz Ali Qaimkhani and his brother Zaildar Raja Mumtaz Ali Khan migrated to Pakistan in 1947 and settled in Tehsil Renala Khurd Disst Okara, Punjab, Pakistan. Jhunjhunu has a history of communal harmony between hindus and muslims living together from hundreds of years.
History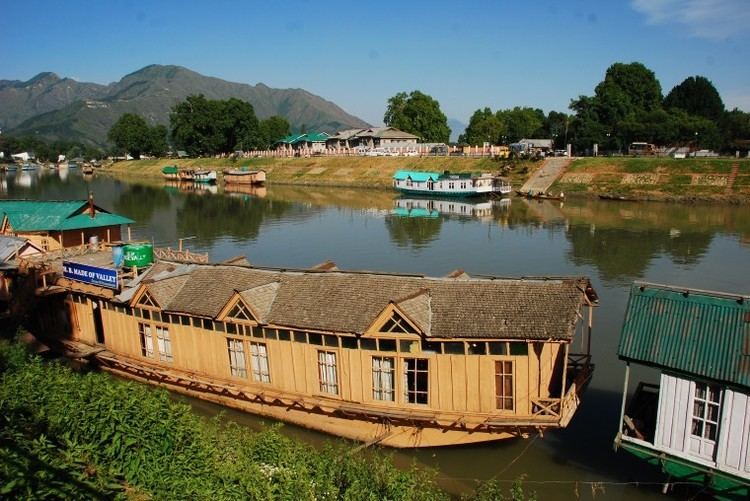 Jhunjhunu lies in the core of the well known erstwhile Shekhawati province. Maharao Shardul Singh won Jhunjhunu by defeating (in 1730) Rohilla Khan "Raseela", the last Nawab of Jhunjhunu. This is clear from the poetry, made by the Charan of Shekhawats in the Rajasthani language Satrahso Satashiye, Agahan Mass Udaar, Sadu linhe jhunjhunu, Sudi Athen Sanivaar. Another poem in Rajasthani language on Shardul Singh -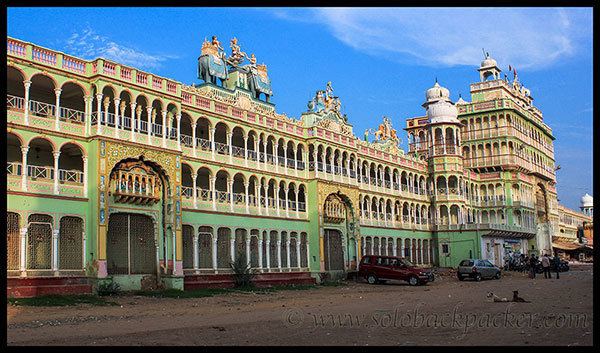 Sade, linho Jhunjhunu, Lino amar patai, Bete pote padaute pidhi sat latai. The above poetry was composed by the Charan of Shekhawats after Jhunjhunu was conquered. The translation is that Shardul Singh has taken Jhunjhunu on a lifelong lease. Now the succeeding seven generations would be benefited.
Shardul Singh had three marriages. He married firstly, in 1698, Thukrani Sahaj Kanwar Bika Ji Sahiba, daughter of Manroop Singh Bika of Nathasar; married secondly, Thukrani Sirey Kanwar Bika Ji Sahiba, daughter of Mukal Singh Bika of Nathasar; and married thirdly Thukrani Bakhat Kanwar Mertani Ji Sahiba, daughter of Devi Singh Mertiya of Poonglota (Marwar), near Degana, and had issue. He died 17 April 1742. He had six sons, namely,
Thakur Jorawar singh, (by the first wife), born at Kant, married and had issue. He died 1745. He built Jorawargarh fort, and was the ancestor of the families of Taen, Malsisar, Gangiyasar, Mandrella, etc. Thakur Kishan singh, (by the third wife), born 1709, the ancestor of the families of Khetri, Arooka, Seegra, Alsisar etc. Kunwar Bahadur Singh, (by the third wife), born 1712, died 1732. Thakur Akhay singh, (by the third wife), born 1713, built Akhegarh Fort. Died without issue in 1750. Thakur Nawal singh Bahadur (by 3rd wife), born 1715, ancestor of the families of Nawalgarh, Mahensar, Dorasar, Mukundgarh, Narsinghani,Balonda and Mandawa. He died 24 February 1780. Thakur Keshri singh, (by 3rd wife), born 1728, ancestor of the families of Dundlod, Surajgarh and Bissau, fifth and youngest son, died 1768. Unfortunately, his son Bahadur Singh expired at an early age. As a result his estate was divided into five equal shares. The administration by his five sons was cumulatively known as Panchpana.
After his death the estate was divided equally among his five sons. Shardul Singh was a man of a religious bent of mind, as he built many temples, such as Kalyan Ji Mandir and Gopinath Ji Ka Mandir at Jhunjhunu. To commemorate the sweet memory of his father, his sons made a monumental dome at Parasrampura. Its fresco painting is worth seeing.
All the five sons of Shardul Singh Ji were very brave, capable and efficient rulers. They raised many new thikanas, towns, forts and palaces; they encouraged the baniyas (merchants) in trade. As a result they grew rich and made many Havelies.
Currently the famous Rani Sati Dadi Mandir is a main tourist attraction apart from its religious significance. It receives more than 1 lac footfalls a day. Due to this temple the city has earned an importance in serving the tourist and "yatris". The term "mela" is used to represent the "Bhadi Mawas" day, a day of religious importance at this temple. People from all over the India gather in this mandir to offer prayer on this day.
Now Salman khan Movie starer Bajrangi Bhaijan shot with school students in Jhunjhunu district in 2015.
Demographics
In the 2011 India census, the town of Jhunjhunu had a population of 118,473, with a male-to-female ratio of approximately 62:57. Children from ages 0 to 6 numbered 16,710. Jhunjhunu has an average literacy rate of 73.58%.
Education
Rajasthan Sports University (Hindi: राजस्थान क्रीड़ा विश्वविद्यालय) is a newly established first public sports university situated in the Jhunjhunu Town of the Indian state Rajasthan to promote the sports education in state Rajasthan. Jhunjhunu City has many educational institutes (schools, degree colleges, polytechnics, management institutes and other professional education institutes) and thousands of students come from different parts of Rajasthan as well as other states to study.
Jhunjhunu Academy School, Jhunjhunu.
Shri Jagdish Prasad Jhabarmal Tibrewala University
Seth Motilal Post Graduate College
Shri Radheshyam R Murarka Government Post Graduate College
Shri Netram Maghraj, Girls Post Graduate College
Rail
Jhunjhunu comes within the territory of the North Western Railway. Jhunjhunu city is connected through a broadgauge line to Sikar, Rewari, and Dehli. Railway Minister Suresh Prabhu flagged off two trains to mark the completion of Rs. 260 crore gauge conversion of the 122 km Loharu-Sikar railway line in Rajasthan. Both trains were flagged off by Prabhu through remote control by organising video conferencing between Rail Bhawan, New Delhi and Sikar, Rajasthan. Prabhu pointed out that sufficient funds have been provided in 2015–16 to complete this project, i.e., Jaipur-Ringas-Churu, by March, 2017. Rail service between Jhunjhunu and Dehli (14811/14812) Delhi Sarai Rohilla-Sikar Express (bi-weekly) began 2 September 2015.
Road
Jhunjhunu is well connected by roads from all the major cities of Rajasthan. RJ-SH 8 links Jhunjhunu to Jaipur, Sikar and Luharu. RJ-SH 41 links Fatehpur to Rajgarh via Jhunjhunun
Air
The nearest airport to Jhunjhunu city is Jaipur International Airport. Beside that, a small airstrip is also available in Jhunjhunu for small planes.
References
Jhunjhunu Wikipedia
(Text) CC BY-SA