Language spoken




District

Hanumangarh




Population

129,556 (2001)

State



Map of Hanumangarh
Hanumangarh is a city in northern Rajasthan state in western India, situated on the banks of the river Ghaggar also identified as Ancient Sarasvati river, located about 400 km from Delhi. It is the administrative seat of Hanumangarh District. The city was once called Bhatner (alternatively spelled Bhatnair) because it was founded by king Bhupat in 255 AD. It remained in the control of the Rajputs of Bhati clan and later occupied by Maharaja Soorat Singh of Bikaner.
Contents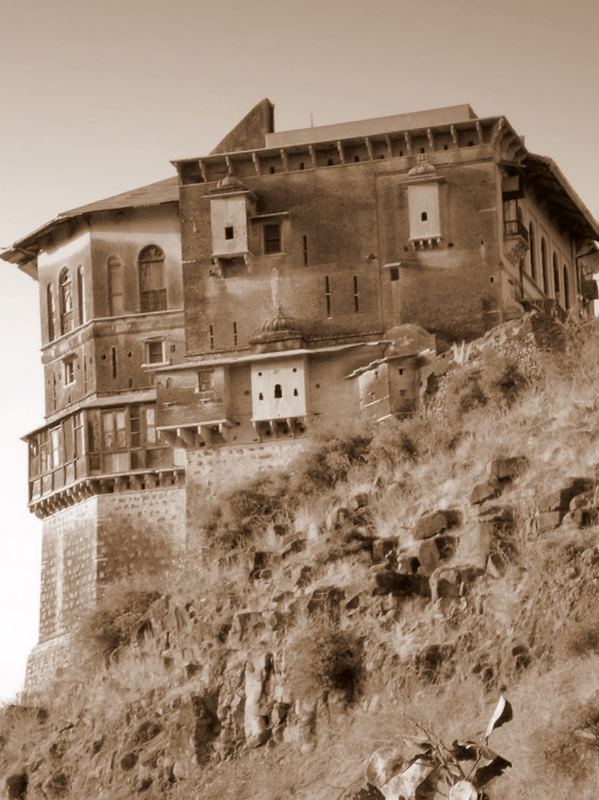 Gogamedi & gorakshtilla, hanumangarh (raj )
Dera sacha sauda sirsa watch satsang 06 oct 2013 hanumangarh rajasthan
History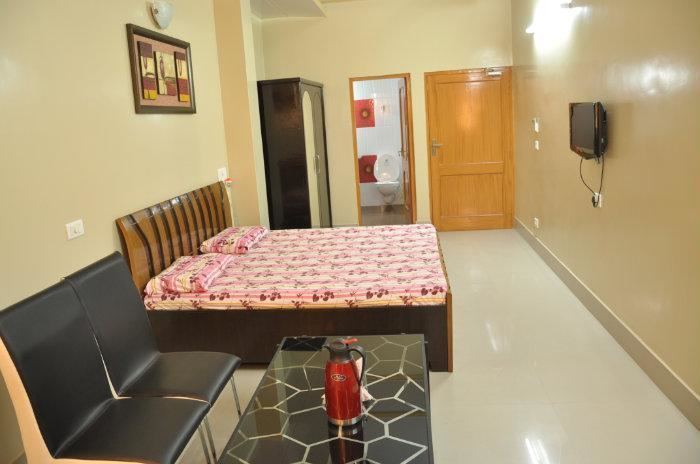 Hanumangarh was the kingdom of bhati dynasty and hence its earlier name was Bhatner. Since it was won on Tuesday by Maharaja Soorat Singh of Bikaner, which is the auspicious day of the Hindu God Hanuman, it was rechristened as 'Hanumangarh' - the Fort of Hanuman the Hindu-god. A 1700-year-old Bhatner fort is situated in the middle of Hanumangarh Town, the description of which can be found in Ain-i-Akbari. A famous Bhadrakali temple is situated near the town on the banks of Ancient Sarasvati river(Ghaggar river).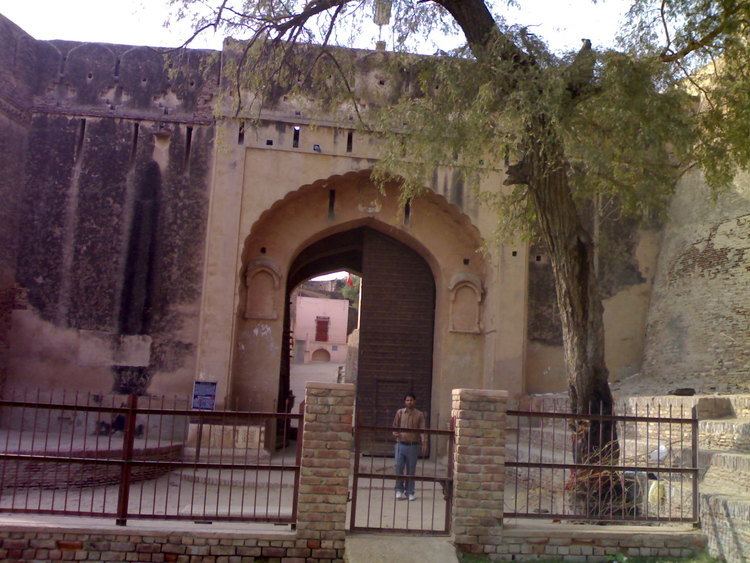 The area around Hanumangarh appears to be quite old. It has yielded a number of terracotta decorative tiles in the late Kushan Empire style along with a number of coins. Two terracotta capitals at the depth of 15' from the top of the mound with stepped pyramids along their edges have been discovered.
The Hanumangarh district also has a significant place in the ancient history. The remains found at Kalibangan[Pilibanga] in 1951 reveal that this area was a part of nearly 5000 years old Indus Valley Civilization. The remains of human skeleton, unknown scripts, stamps, coins, utensils, jewelry, toys, statues, wells, bathrooms, fort, streets, markets etc., found in excavation tell the story of well developed life style of our ancestors. Besides Kalibangan, more than 100 other places are also there in the district where evidences of this old civilization have been found. The remains found at these places have been kept at Museum at Kalibangan and National Museum, New Delhi.
Demographics
As of 2011 India census, Hanumangarh had a population of 151104. Males constitute 79817 of the population and females 71287. Hanumangarh has an average literacy rate of 78.32%, higher than the national average of 73.0%: male literacy is 85.42%, and female literacy is 70.42%. In Hanumangarh, 11.88% of the population is under 6 years of age.Total children (0-6) are 17947 as per figures of Census India report 2011.There are 9709 boys and 8238 girls.Sex Ratio of the city is 893 per 1000 males.Sex Ratio of childs is 848 per 1000 boys.The major languages spoken are Bagri, Punjabi and Hindi. Voters are from caste Jat, Brahmin, Dalit, Muslim, Gurjar, S.C., Baniya, Rajput, Saini.
Railway Junction
'Hanumangarh Junction' is a major railway station on Jodhpur-Bathinda line; Sadulpur, Rewari, Jaipur, Sriganganagar, Anupgarh, (Canaloop). Both Meter gauge and Broad gauge lines pass through this station. There is a Diamond-Railway-Crossing. The broad gauge started in the year of 1982 from Bhatinda to Suratgarh via Hanumangarh, and first train was flagged by Mr. Milkha Singh, erstwhile Guard 'A'.
Meter gauge train has become history for Hanumangarh because on 1 October 2012 Hanumangarh- Sadulpur metergauge track closed and this is being converted into broad gauge.Hanumangarh to Sri ganganagar railway track has been converted into broadgauge and presently 3 trains are running on this track from Hanumangarh to Sriganganagar. There will be smooth rail traffic for two cantonments Jaisalmer(Rajasthan) and Udhampur(J&k) via Hanumangarh, Sriganganagar and Firozpur.
District System
There are 7 tehsil in district Hanumangarh these are Hanumangarh, Sangaria, Pilibanga, Nohar, Bhadra, Rawatsar and Tibbi.
Language
Bagri is the major language in Hanumangarh. It is also known as Khichdi language because of having Punjabi words and Haryanvi accent. Punjabi language is also used as a second language in most areas of the district, and as the predominant language in northern areas along the border of Punjab. Hindi is the state language and English is also used widely.
Visitor Attractions
Kalibanga a historical place, in Pilibanga Tehsil.
Gogameri Temple
Brahmaani Mata Temple at Pallu.
Bhadarkali Mata Temple at the basin on Ghaghar river.
Shri Sukha SIngh Mehtab Singh Gurudwara
Bhatner Fort
Shri Gorakh Nath ji Temple
References
Hanumangarh Wikipedia
(Text) CC BY-SA