Years active

1969–present

Partner

Daniel Gillham (1990–)







Full Name

Susan Antonia Williams Stockard

Born

February 13, 1944 (age 71) (

1944-02-13

)

New York City, New York, U.S.

Spouse

David Rawle (m. 1982–1988)

Parents

Mary Alice English, Lester Napier Stockard

Movies and TV shows




Similar People
Stockard Channing wins 1985 Tony Award for Best Actress in a Play
Stockard Channing (born Susan Antonia Williams Stockard; February 13, 1944) is an American stage, film and television actress. She is known for playing Betty Rizzo in the film Grease (1978) and First Lady Abbey Bartlet on the NBC television series The West Wing (1999–2006). She is also known for originating the role of Ouisa Kittredge in the stage and film versions of Six Degrees of Separation, for which she was nominated for a Tony Award and the Academy Award for Best Actress.
Contents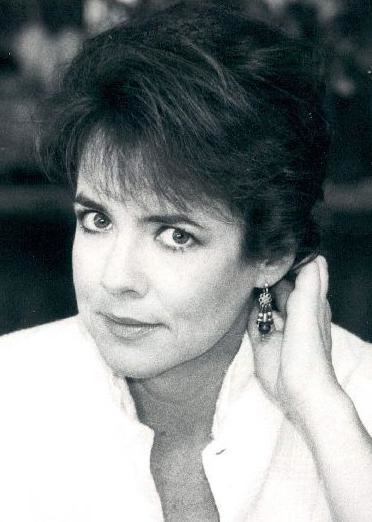 A 13-time Primetime Emmy Award nominee and seven-time Tony Award nominee, she won the 1985 Tony Award for Best Actress in a Play for the Broadway revival of A Day in the Death of Joe Egg, and won Emmy Awards for The West Wing and The Matthew Shepard Story, both in 2002. She won a Daytime Emmy Award in 2004 for her role in Jack. Her film appearances include The Fortune (1975), The Big Bus (1976), The Cheap Detective (1978), Heartburn (1986), Up Close & Personal (1996), Practical Magic (1998), and Woody Allen's Anything Else (2003). She also played the recurring role of Veronica Loy on the CBS drama The Good Wife (2012–16).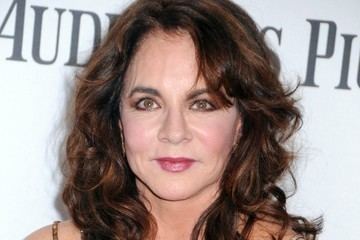 Conversations with stockard channing
Early life and education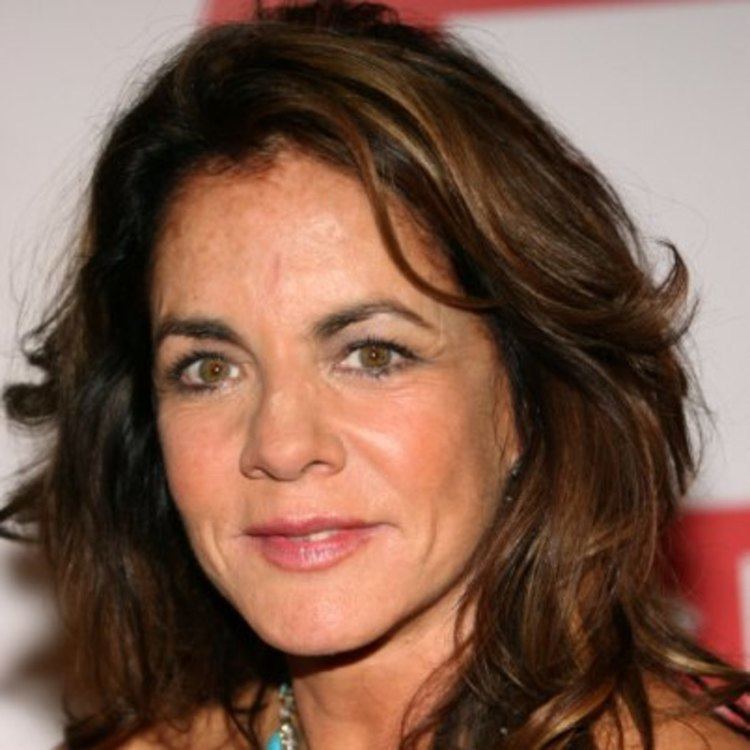 Channing was born in New York City, the daughter of Mary Alice (née English; 1910-2007), who came from a large Brooklyn-based Irish Catholic family, and Lester Napier Stockard (died 1960), who was in the shipping business. Her sister is Lesly Stockard Smith, former mayor of Palm Beach, Florida. She grew up on the Upper East Side.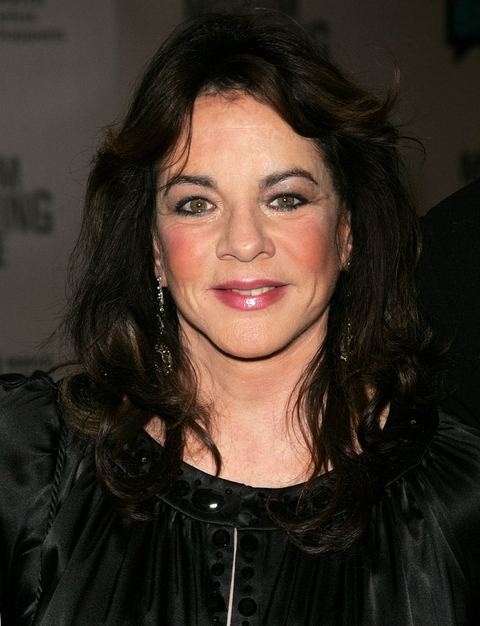 Channing is an alumna of The Madeira School in McLean, Virginia, a boarding school for girls, which she attended after starting out at The Chapin School in New York City. She studied History and Literature at Radcliffe College in Massachusetts and graduated summa cum laude in 1965.
Early career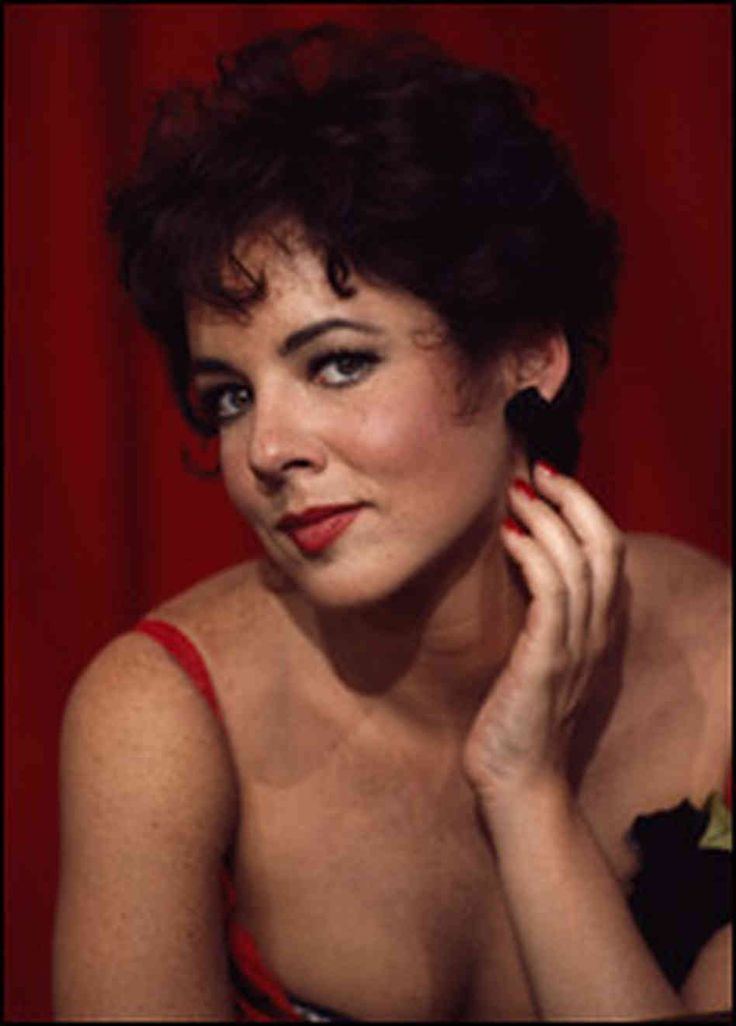 Channing started her acting career with the experimental Theatre Company of Boston; she performed in the group's Off-Broadway 1969 production of the Elaine May play Adaptation/Next. She performed in a revival of Arsenic and Old Lace directed by Theodore Mann as part of the Circle in the Square at Ford's Theatre program in 1970. In 1971, she made her Broadway debut in Two Gentlemen of Verona — The Musical, working with playwright John Guare. She also appeared on Broadway in 1973 in a supporting role in No Hard Feelings at the Martin Beck Theatre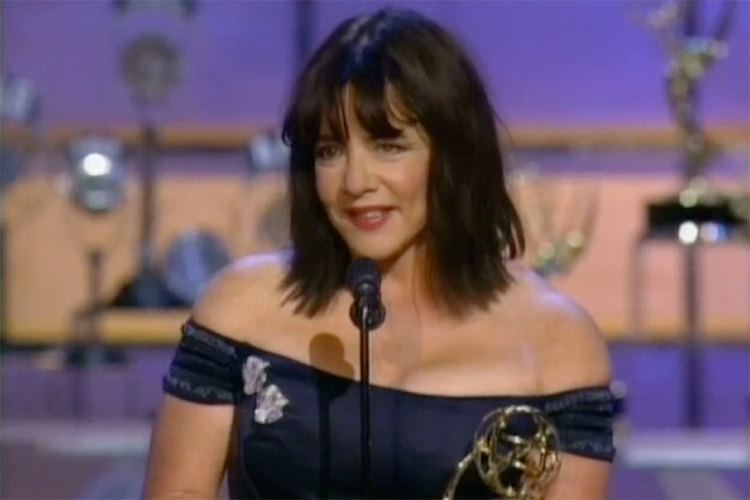 Channing made her television debut on Sesame Street in the role of The Number Painter's female victim. She landed her first leading role in the 1973 television movie The Girl Most Likely to..., a black comedy written by Joan Rivers about an ugly duckling woman made newly beautiful by plastic surgery after an auto accident vows murderous revenge on all who had scorned her. For the role, Channing went through considerable transformation, with the syndicated column "TV Scout" reporting months later, "It was a great make-up job — at least the part that made very pretty Stockard look so ugly. She had her cheeks puffed out with cotton and her nose was wadded, too, to make it thick and off-center. Very thick eyebrows were drawn on her face and she wore padded clothes to make her look fat. Making her look beautiful was easy." The TV movie has gone on to enjoy cult status, becoming available on DVD in 2005.
After a few small parts in feature films, Channing co-starred with Warren Beatty and Jack Nicholson in Mike Nichols' The Fortune (1975). Despite Channing being tagged "the next big thing" in cinema, and the actress herself considering this some of the best work of her career, the movie did poorly at the box office, and did not prove to be the break-through role Channing hoped it would be. On May 22, 1977, Stockard along with Ned Beatty starred in the pilot for the short-lived TV series Lucan. Lucan, played by Kevin Brophy, was a 20-year-old who spent the first 10 years of his life running wild in the forest. After being raised by wolves, Lucan strikes out on his own in search of his identity.
In 1977, at the age of 33, Channing was cast for the role of high school teenager Betty Rizzo in the hit musical Grease. The film was released in 1978 and her performance earned her the People's Choice Award for Favorite Motion Picture Supporting Actress.
In addition, Channing, during the second half of the '70s, played a mischievous car thief in Jerry Schatzberg's 1976 dramedy Sweet Revenge (which competed at the Cannes Film Festival), Joseph Bologna's love interest in the disaster film spoof The Big Bus (also 1976), Peter Falk's secretary in the 1978 Neil Simon film The Cheap Detective, and real-life deaf stuntwoman and (still current) female land speed record holder Kitty O'Neil in the TV movie Silent Victory: The Kitty O'Neil Story (1979).
1980s
Channing starred in two short-lived sitcoms on CBS in 1979 and 1980: Stockard Channing in Just Friends and The Stockard Channing Show. In both shows, she co-starred with actress Sydney Goldsmith, who played her best friend in both. When her Hollywood career faltered after these failures, Channing returned to her theatre roots. Nevertheless, she continued to appear in movies, often in supporting roles, including 1983's Without a Trace (alongside Kate Nelligan and Judd Hirsch), Mike Nichols' 1986 Heartburn (re-teaming with Nichols and Jack Nicholson, and co-starring Meryl Streep), The Men's Club (also 1986; featuring Roy Scheider, Harvey Keitel, and Jennifer Jason Leigh), A Time of Destiny (1988; with William Hurt, Timothy Hutton, and Melissa Leo), and Staying Together (1989; directed by Lee Grant, and co-starring Melinda Dillon and Levon Helm.)
Channing played the female lead in the Broadway show, They're Playing Our Song (1980–81). Channing then took the part of the mother (Sheila) in the 1981 Long Wharf Theater (New Haven) production of Peter Nichols' A Day in the Death of Joe Egg. She reprised the role in the Roundabout Theater Company production, first Off-Broadway in January 1985 and then on Broadway in March 1985, and won the 1985 Tony Award for Best Actress in a Play.
Channing continued her return to the stage by teaming up again with playwright John Guare. She received Tony Award nominations for her performances in his plays, The House of Blue Leaves (1986) and Six Degrees of Separation (1990), for which she also won an Obie Award. The Alan Ayckbourn play Woman in Mind received its American premiere Off-Broadway in February 1988 at the Manhattan Theatre Club. The production was directed by Lynne Meadow and the cast included Channing in the role of Susan, for which she won a Drama Desk Award for Best Actress. When once asked if Susan was Channing's most fully realized character, the actress replied:
Well, you like to think that they're all fully realized because what you're doing is different from what anyone else is seeing. You do a character but how much of it is on film, or how much of it is seen by an audience, is really up to the director, the piece, or the audience. And so, I just do these people. And flesh them out. I think anything else is not my job.
She also garnered recognition for her work in television during this time. She was nominated for an Emmy Award for the CBS miniseries Echoes in the Darkness (1987) and won a CableACE Award for the Harvey Fierstein-scripted Tidy Endings (HBO, 1988). Other TV movie credits during the latter-half of the '80s include the CBS teenage drug abuse-themed Not My Kid (1985; co-starring George Segal), Hallmark's domestic drama The Room Upstairs (1987; with Sam Waterston, Joan Allen, and Sarah Jessica Parker), and the HBO thriller Perfect Witness (1989; alongside Brian Dennehy and Aidan Quinn.)
1990s
Channing reprised her lead role as an Upper East Side matron in the film version of Six Degrees of Separation. She was nominated for an Academy Award and a Golden Globe Award for her performance. She then made several films in quick succession: To Wong Foo, Thanks for Everything! Julie Newmar as Carol Ann and Smoke (both 1995); a cameo appearance in The First Wives Club; Up Close and Personal (as Marcia Mcgrath); and Moll Flanders (all 1996). For Smoke she was nominated for a Screen Actors Guild Award for Best Supporting Actress and for Moll Flanders she was nominated for the Satellite Award for Best Supporting Actress, Drama.
Channing kept busy with film, television, and stage roles throughout the late 1990s. She starred in the USA Network film An Unexpected Family in 1996 and in its sequel, An Unexpected Life, in 1998. She was nominated for an Independent Spirit Award as Best Supporting Female for her performance as one-half of an infertile couple in The Baby Dance (also 1998). On stage, she performed at Lincoln Center in Tom Stoppard's Hapgood (1995) and in the 1997 revival of Lillian Hellman's The Little Foxes. During this period, Channing voiced Barbara Gordon in the animated series, Batman Beyond.
Channing was nominated for the Tony Award for Best Actress three times in the 1990s: in 1991, for Six Degrees of Separation; in 1992, for Four Baboons Adoring the Sun; and in 1999, for The Lion in Winter.
The West Wing
In 1999, Channing took on the role of First Lady Abbey Bartlet in the NBC television series The West Wing. She was a recurring guest star for the show's first two seasons; she became a regular cast member in 2001. In the seventh and final season of The West Wing (2005–2006), Channing appeared in only four episodes (including the series finale) because she was co-starring (with Henry Winkler) in the CBS sitcom Out of Practice at the same time. Out of Practice was cancelled by CBS after one season.
Beyond The West Wing
Channing received several awards in 2002. She won the Emmy Award for Outstanding Supporting Actress in a Drama Series for her work on The West Wing. That same year, she also won the Emmy Award for Outstanding Supporting Actress in a Miniseries or a Movie and the Screen Actors Guild Award for Best Actress in a Television Movie or Miniseries for her portrayal of Judy Shepard in The Matthew Shepard Story, a docudrama about Matthew Shepard's life and murder.
Channing received the 2002 London Film Critics Circle Award (ALFS) for Best Actress of the Year for her role in the film The Business of Strangers. For The Business of Strangers she was also nominated for the American Film Institute Best Actress award. In 2003, she was awarded the Women in Film Lucy Award.
In 2005, Channing won a Daytime Emmy Award for Outstanding Performer in a Children/Youth/Family Special for Jack (2004), a Showtime TV movie about a young man struggling to understand why his father left the family for another man. Channing played Jack's mother.
She was selected for the second narrator of the Animal Planet hit series Meerkat Manor in 2008, replacing Sean Astin, who did the first three seasons. In November 2008, she returned to Broadway as Vera Simpson in the musical Pal Joey, and was nominated for the 2009 Tony Award for Best Leading Actress in a Musical.
In 2005, Channing starred in Out of Practice with Henry Winkler, receiving an Emmy nomination for her role. She played the role of Lydia Barnes, ex-wife of Stewart Barnes (Winkler), and had two sons and a lesbian daughter (Christopher Gorham, Paula Marshall, Ty Burrell). The show aired for one season (22 episodes).
From 2012, Channing played a recurring role in The Good Wife. She played the role of the title character's mother, Veronica Loy until the final season in 2016.
She returned to the stage in June 2010, to Dublin's Gaiety Theatre to play Lady Bracknell in Rough Magic Theatre Company's production of Oscar Wilde's The Importance of Being Earnest. Channing appeared in the play Other Desert Cities Off-Broadway at Lincoln Center and then on Broadway, as of October 2011. Channing was nominated for the Drama Desk Award, Outstanding Actress in a Play and the Tony Award for Best Performance by a Leading Actress in a Play for Other Desert Cities.
Personal life
Channing has been married and divorced four times; she has no children. She married Walter Channing in 1963 and kept the amalgamated name "Stockard Channing" after they divorced in 1967. Her second husband was Paul Schmidt, a professor of Slavic languages (1970–76), and her third was writer-producer David Debin (1976–80). Her fourth husband was businessman David Rawle (1980–88). She has been in a relationship with cinematographer Daniel Gillham for more than 20 years; they met on the set of A Time of Destiny. The couple reside in Maine when not working.
Discography
1978: Grease: The Original Soundtrack from the Motion Picture (RSO)
"Look at Me, I'm Sandra Dee" featuring Didi Conn, Dinah Manoff and Jamie Donnelly
"There Are Worse Things I Could Do"
Filmography
Actress
2023
Knuckles (TV Mini Series) (post-production)
2023
Maryland (TV Mini Series)
as
Cathy
- Episode #1.3 (2023) - Cathy
- Episode #1.2 (2023) - Cathy
- Episode #1.1 (2023) - Cathy
2021
Death to 2021 (TV Special)
as
Penn Parker
2021
The Pack Podcast (Podcast Series)
as
Helen
- The Acting Coach (2021) - Helen (voice)
2017
The Guest Book (TV Series)
as
Jill
- Story Ten (2017) - Jill
- Story Two (2017) - Jill
2017
Difficult People (TV Series)
as
Bonnie Kessler
- Passover Bump (2017) - Bonnie Kessler
2017
Urban Myths (TV Series)
as
Elizabeth Taylor
- Elizabeth, Michael and Marlon - Elizabeth Taylor
2016
Me & Mean Margaret (TV Movie)
as
Margaret
2012
The Good Wife (TV Series)
as
Veronica Loy
- Party (2016) - Veronica Loy
- Hearing (2016) - Veronica Loy
- Cooked (2015) - Veronica Loy
- Oppo Research (2014) - Veronica Loy
- A Weird Year (2014) - Veronica Loy
- The Deep Web (2014) - Veronica Loy
- Goliath and David (2014) - Veronica Loy (uncredited)
- The Decision Tree (2013) - Veronica Loy
- The Bit Bucket (2013) - Veronica Loy
- A More Perfect Union (2013) - Veronica Loy
- Death of a Client (2013) - Veronica Loy
- A Defense of Marriage (2012) - Veronica Loy
2016
The Mysteries of Laura (TV Series)
as
Brenda Phillips
- The Mystery of the Unwelcome Houseguest (2016) - Brenda Phillips
- The Mystery of the Downward Spiral (2016) - Brenda Phillips
2013
Pulling Strings
as
Virginia
2012
Family Trap (TV Movie)
as
Barbara
2012
Michael the Visitor (Video short)
as
Narrator (voice)
2011
17th Precinct (TV Movie)
as
Detective Sergeant Mira Barkley
2010
Sundays at Tiffany's (TV Movie)
as
Vivian Claremont
2010
Multiple Sarcasms
as
Pamela
2009
The Cleveland Show (TV Series)
as
Lydia Waterman
- A Cleveland Brown Christmas (2009) - Lydia Waterman (voice)
2005
Out of Practice (TV Series)
as
Dr. Lydia Barnes
- You Win Some, You Use Some (2006) - Dr. Lydia Barnes
- The Lady Doth Protest Too Much (2006) - Dr. Lydia Barnes
- Doctors Without Bidders (2006) - Dr. Lydia Barnes
- Doctor of the Year (2006) - Dr. Lydia Barnes
- Hot Water (2006) - Dr. Lydia Barnes
- Model Behavior (2006) - Dr. Lydia Barnes
- Yours, Mine or His? (2006) - Dr. Lydia Barnes
- Losing Patients (2005) - Dr. Lydia Barnes
- New Year's Eve (2005) - Dr. Lydia Barnes
- Guilt Trip (2005) - Dr. Lydia Barnes
- Thanks (2005) - Dr. Lydia Barnes
- The Wedding (2005) - Dr. Lydia Barnes
- Key Ingredients (2005) - Dr. Lydia Barnes
- The Heartbreak Kid (2005) - Dr. Lydia Barnes
- Brothers Grim (2005) - Dr. Lydia Barnes
- The Truth About Nerds & Dogs (2005) - Dr. Lydia Barnes
- -and I'll Cry If I Want to (2005) - Dr. Lydia Barnes
- We Wanna Hold Your Hand (2005) - Dr. Lydia Barnes
- Pilot (2005) - Dr. Lydia Barnes
- Breaking Up Is Hard to Do. And Do. And- - Dr. Lydia Barnes
- If These Floors Could Talk - Dr. Lydia Barnes
1999
The West Wing (TV Series)
as
Abbey Bartlet
- Tomorrow (2006) - Abbey Bartlet
- Requiem (2006) - Abbey Bartlet
- The Wedding (2005) - Abbey Bartlet
- Here Today (2005) - Abbey Bartlet
- 2162 Votes (2005) - Abbey Bartlet
- Things Fall Apart (2005) - Abbey Bartlet
- In God We Trust (2005) - Abbey Bartlet (credit only)
- Ninety Miles Away (2005) - Abbey Bartlet (credit only)
- La Palabra (2005) - Abbey Bartlet (credit only)
- A Good Day (2005) - Abbey Bartlet
- Drought Conditions (2005) - Abbey Bartlet (credit only)
- Freedonia (2005) - Abbey Bartlet (credit only)
- The Wake Up Call (2005) - Abbey Bartlet
- King Corn (2005) - Abbey Bartlet (credit only)
- 365 Days (2005) - Abbey Bartlet
- Opposition Research (2005) - Abbey Bartlet (credit only)
- Faith-Based Initiative (2005) - Abbey Bartlet
- Impact Winter (2004) - Abbey Bartlet
- In the Room (2004) - Abbey Bartlet (credit only)
- A Change Is Gonna Come (2004) - Abbey Bartlet
- The Dover Test (2004) - Abbey Bartlet (credit only)
- The Hubbert Peak (2004) - Abbey Bartlet (credit only)
- Liftoff (2004) - Abbey Bartlet (credit only)
- Third-Day Story (2004) - Abbey Bartlet
- The Birnam Wood (2004) - Abbey Bartlet
- N.S.F. Thurmont (2004) - Abbey Bartlet
- Memorial Day (2004) - Abbey Bartlet
- No Exit (2004) - Abbey Bartlet
- Access (2004) - Abbey Bartlet (credit only)
- Eppur Si Muove (2004) - Abbey Bartlet
- An Khe (2004) - Abbey Bartlet
- The Benign Prerogative (2004) - Abbey Bartlet
- Abu el Banat (2003) - Abbey Bartlet
- Shutdown (2003) - Abbey Bartlet
- Separation of Powers (2003) - Abbey Bartlet
- Jefferson Lives (2003) - Abbey Bartlet
- The Dogs of War (2003) - Abbey Bartlet
- 7A WF 83429 (2003) - Abbey Bartlet
- Twenty Five (2003) - Abbey Bartlet
- Commencement (2003) - Abbey Bartlet
- Privateers (2003) - Abbey Bartlet
- Red Haven's on Fire (2003) - Abbey Bartlet
- Inauguration: Part 2 - Over There (2003) - Abbey Bartlet
- Swiss Diplomacy (2002) - Abbey Bartlet
- Process Stories (2002) - Abbey Bartlet
- Election Night (2002) - Abbey Bartlet
- Game On (2002) - Abbey Bartlet
- 20 Hours in America: Part II (2002) - Abbey Bartlet
- Dead Irish Writers (2002) - Abbey Bartlet
- Bartlet for America (2001) - Abbey Bartlet
- The Women of Qumar (2001) - Abbey Bartlet
- The Indians in the Lobby (2001) - Abbey Bartlet
- Gone Quiet (2001) - Abbey Bartlet
- War Crimes (2001) - Abbey Bartlet
- On the Day Before (2001) - Abbey Bartlet
- Manchester: Part II (2001) - Abbey Bartlet
- Manchester: Part I (2001) - Abbey Bartlet
- Isaac and Ishmael (2001) - Abbey Bartlet
- Two Cathedrals (2001) - Abbey Bartlet
- 18th and Potomac (2001) - Abbey Bartlet
- The Fall's Gonna Kill You (2001) - Abbey Bartlet
- The War at Home (2001) - Abbey Bartlet
- Bartlet's Third State of the Union (2001) - Abbey Bartlet
- And It's Surely to Their Credit (2000) - Abbey Bartlet
- In the Shadow of Two Gunmen: Part II (2000) - Abbey Bartlet
- In the Shadow of Two Gunmen: Part I (2000) - Abbey Bartlet
- The White House Pro-Am (2000) - Abbey Bartlet
- He Shall, from Time to Time- (2000) - Abbey Bartlet
- The State Dinner (1999) - Abbey Bartlet
2005
3 Needles
as
Olive Cowie, the Porn Actor's Mother
2003
Unsolved History (TV Series documentary)
as
Narrator
- Myths of Pearl Harbor (2003) - Narrator
2003
The Piano Man's Daughter (TV Movie)
as
Lily Kilworth
2003
Anything Else
as
Paula Chase
2003
Le divorce
as
Margeeve Walker
2003
Hitler: The Rise of Evil (TV Mini Series)
as
Klara Hitler
- Episode #1.2 (2003) - Klara Hitler
- Episode #1.1 (2003) - Klara Hitler
2003
Bright Young Things
as
Mrs. Melrose Ape
2003
Behind the Red Door
as
Julia
2002
Life or Something Like It
as
Deborah Connors
2002
The Matthew Shepard Story (TV Movie)
as
Judy Shepard
2002
The Wonderful World of Disney (TV Series)
as
Margarethe Fisher Van Den Meer
- Confessions of an Ugly Stepsister (2002) - Margarethe Fisher Van Den Meer
2001
Walking with Prehistoric Beasts (TV Mini Series documentary)
as
Narrator (U.S.A Version)
- Mammoth Journey (2001) - Narrator (U.S.A Version) (voice)
2001
When Billie Beat Bobby (TV Movie)
as
Narrator (uncredited)
2001
A Girl Thing (TV Movie)
as
Dr. Beth Noonan
2001
The Business of Strangers
as
Julie Styron
2000
The Truth About Jane (TV Movie)
as
Janice
2000
Where the Heart Is
as
Sister Husband
1999
Batman Beyond (TV Series)
as
Barbara Gordon
- Zeta (2000) - Barbara Gordon (voice)
- Eyewitness (2000) - Barbara Gordon (voice)
- Babel (2000) - Barbara Gordon (voice)
- Revenant (1999) - Barbara Gordon (voice)
- Splicers (1999) - Barbara Gordon (voice)
- A Touch of Curaré (1999) - Barbara Gordon (voice)
- Spellbound (1999) - Barbara Gordon (voice)
- Heroes (1999) - Barbara Gordon (voice)
- Black Out (1999) - Barbara Gordon (voice)
2000
Isn't She Great
as
Florence Maybelle
2000
Other Voices
as
Dr. Grover
1999
The Venice Project
as
Chandra Chase
1998
Practical Magic
as
Aunt Frances
1998
The Baby Dance (TV Movie)
as
Rachel
1998
An Unexpected Life (TV Movie)
as
Barbara Whitney
1998
Lulu on the Bridge
as
Celia's Agent (voice, uncredited)
1997
King of the Hill (TV Series)
as
Mrs. Holloway
- The Company Man (1997) - Mrs. Holloway (voice)
1997
American Masters (TV Series documentary)
as
Narrator
- Man Ray: Prophet of the Avant-Garde (1997) - Narrator (voice)
1996
An Unexpected Family (TV Movie)
as
Barbara Whitney
1996
The Prosecutors (TV Movie)
as
Ingrid Maynard
1996
The First Wives Club
as
Cynthia Swann Griffin
1996
Moll Flanders
as
Mrs. Allworthy
1996
Lily Dale (TV Movie)
as
Corella
1996
Up Close & Personal
as
Marcia McGrath
1995
Mr. Willowby's Christmas Tree (TV Movie)
as
Miss Adelaide
1995
To Wong Foo, Thanks for Everything! Julie Newmar
as
Carol Ann
1994
David's Mother (TV Movie)
as
Bea
1994
Avonlea (TV Series)
as
Viola Elliot
- The Minister's Wife (1994) - Viola Elliot
- Enter Prince Charming (1994) - Viola Elliot
1993
Six Degrees of Separation
as
Ouisa
1992
Lincoln (TV Movie)
as
Clara Harris (voice)
1992
Bitter Moon
as
Beverly (uncredited)
1991
Married to It
as
Iris Morden
1990
Meet the Applegates
as
Jane Applegate
1989
Trying Times (TV Series)
as
Hilda Bundt
- The Sad Professor (1989) - Hilda Bundt
1989
Perfect Witness (TV Movie)
as
Liz Sapperstein
1989
Staying Together
as
Nancy Trainer
1988
Tidy Endings (TV Movie)
as
Marion
1988
A Time of Destiny
as
Margaret
1972
Sesame Street (TV Series)
as
Mad Painter's Victim
- Two-Headed Monster at the library (1984) - Mad Painter's Victim
- Big Bird at Camp Part 2 (1982) - Mad Painter's Victim
- Trip to Puerto Rico - The return home (1979) - Mad Painter's Victim
- Message for Olivia (1978) - Mad Painter's Victim
- Amazing Mumford (1977) - Mad Painter's Victim
- Day of Wiring (1975) - Mad Painter's Victim
- Heavy Snow (1974) - Mad Painter's Victim
1987
Echoes in the Darkness (TV Mini Series)
as
Susan Reinert
- Part II (1987) - Susan Reinert
- Part I (1987) - Susan Reinert
1987
The Room Upstairs (TV Movie)
as
Leah Lazenby
1985
Not My Kid (TV Movie)
as
Helen Bower
1983
Without a Trace
as
Jocelyn Norris
1982
Safari 3000
as
J.J. Dalton
1982
Table Settings (TV Movie)
1980
The Stockard Channing Show (TV Series)
as
Susan Goodenow
- Ask Gratis Gus (1980) - Susan Goodenow
- Punt, Pass and Kick (1980) - Susan Goodenow
- Texas Bob and The Consumer Ranch Gang (1980) - Susan Goodenow
- Puppy Love (1980) - Susan Goodenow
- Susan's Big Break (1980) - Susan Goodenow
- Exclusive: Love Finds Brad Gabriel (1980) - Susan Goodenow
- The Threat (1980) - Susan Goodenow
- Life Begins at 30 (1980) - Susan Goodenow
- You Can't Quit Me, I'm Fired (1980) - Susan Goodenow
- A No. 3 with Sprouts to Go, Hold the Ptomaine (1980) - Susan Goodenow
- Advise and Consume (1980) - Susan Goodenow
- Catch a Falling Star (1980) - Susan Goodenow
- A Funny Thing Happened on the Way to the Unemployment Office (1980) - Susan Goodenow
1979
The Fish That Saved Pittsburgh
as
Mona Mondieu
1979
Stockard Channing in Just Friends (TV Series)
as
Susan Hughes
- The Hollywood Syndrome (1979) - Susan Hughes
- Invasion of the Body Grabber (1979) - Susan Hughes
- A Fine Romance (1979) - Susan Hughes
- The Ziegenfuss Force (1979) - Susan Hughes
- Room at the Top (1979) - Susan Hughes
- Same Time, Next Night (1979) - Susan Hughes
- Lost Weekend (1979) - Susan Hughes
- Health May Be Hazardous (1979) - Susan Hughes
- The Boy in the Band (1979) - Susan Hughes
- A Little Fright Music (1979) - Susan Hughes
- Last of the Red Hot Tubs (1979) - Susan Hughes
- Pilot (1979) - Susan Hughes
1979
Silent Victory: The Kitty O'Neil Story (TV Movie)
as
Kitty O'Neil
1978
The Cheap Detective
as
Bess
1977
Lucan (TV Series)
as
Mickey MacElwaine
- Pilot (1977) - Mickey MacElwaine
1976
The Big Bus
as
Kitty Baxter
1976
Sweet Revenge
as
Vurrla Kowsky
1975
The Fortune
as
Freddie Bigard
1974
Medical Center (TV Series)
as
Shirley
- The Spectre (1974) - Shirley
1973
Love, American Style (TV Series)
as
Marsha Sue (segment "Love and the Eat's Cafe")
- Love and the Clinical Problem/Love and the Eat's Cafe/Love and the Last Joke/Love and the Persistent Assistant/Love and the Unsteady Steady (1973) - Marsha Sue (segment "Love and the Eat's Cafe")
1973
The Girl Most Likely to... (TV Movie)
as
Miriam Knight
1972
Up the Sandbox
as
Judy Stanley (uncredited)
1971
The Hospital
as
E.R. Nurse (uncredited)
1970
Comforts of Home (Short)
as
Star
Soundtrack
2021
MsMojo (TV Series) (performer - 1 episode)
- Top 20 Catchiest Songs from Classic Movie Musicals (2021) - (performer: "Summer Nights")
2010
20 to 1 (TV Series documentary) (performer - 1 episode)
- Our All Time Favourite Films (2010) - (performer: "Look At Me, I'm Sandra Dee" - uncredited)
2009
The 63rd Annual Tony Awards (TV Special) (performer: "Bewitched, Bothered and Bewildered")
2003
Anything Else (performer: "There'll Be Another Spring")
1980
The Merv Griffin Show (TV Series) (performer - 1 episode)
- A Salute to Broadway (1980) - (performer: "I Still Believe in Love")
1978
Bobby Vinton's Rock 'n Rollers (TV Special) (performer: "Something I Can Dance To", "Wheel of Fortune")
1978
Grease Day USA (TV Movie documentary) (performer: "Summer Nights" - uncredited)
1978
Grease (performer: "Summer Nights", "Look At Me I'm Sandra Dee", "There Are Worse Things I Could Do")
1975
The Fortune (performer: "I Must Be Dreaming" - uncredited)
Thanks
2006
The Time, the Place, the Motion: Remembering Grease (Video documentary short) (special thanks)
2001
Making 'Superman': Filming the Legend (Video documentary short) (grateful appreciation)
2001
Taking Flight: The Development of 'Superman' (Video documentary short) (grateful appreciation)
Self
2018
Show People with Paul Wontorek (TV Series)
as
Self
- Stockard Channing (2018) - Self
2018
Watch What Happens Live with Andy Cohen (TV Series)
as
Self - Guest
- Ellie Kemper & Stockard Channing (2018) - Self - Guest
2017
Lorraine (TV Series)
as
Self - Guest
- Episode dated 17 October 2017 (2017) - Self - Guest
2015
SAG Foundation Conversations (TV Series)
as
Self
- Stockard Channing (2015) - Self
2014
The Broadway.com Show (TV Series)
as
Self
- Episode #2.41 (2014) - Self
- Episode #2.37 (2014) - Self
2012
The 66th Annual Tony Awards (TV Special documentary)
as
Self - Nominee
1991
Working in the Theatre (TV Series documentary)
as
Self
- The Tony Awards: History, Highlights and Backstage (2012) - Self
- Performance (1991) - Self
2012
The 78th Annual Drama League Awards (TV Special)
as
Self - Hostess
2011
Chautauqua: An American Narrative (TV Movie documentary)
as
Narrator (voice)
2011
Tavis Smiley (TV Series)
as
Self - Guest
- Episode dated 17 October 2011 (2011) - Self - Guest
2011
Kennedys' Home Movies (TV Movie documentary)
as
Narrator
2009
Whatever Happened To? (TV Series)
as
Self
- Bad Girls (2009) - Self
2009
The 63rd Annual Tony Awards (TV Special)
as
Self - Nominee & Performer
2009
Hollywood Singing & Dancing: A Musical History - 1970's (Video documentary)
as
Self
2008
Nova (TV Series documentary)
as
Self - Narrator
- The Incredible Journey of the Butterflies (2009) - Self - Narrator (voice)
- The Bible's Buried Secrets (2008) - Self - Narrator (voice)
2008
Meerkat Manor (TV Series documentary)
as
Narrator
- The Darkest Day (2008) - Narrator (voice)
- Home Alone (2008) - Narrator (voice)
- The Rovers Return (2008) - Narrator (voice)
- The Birds (2008) - Narrator (voice)
- To the Manor Born (2008) - Narrator (voice)
- Divided We Fall (2008) - Narrator (voice)
- The Bodyguard (2008) - Narrator (voice)
- Great Expectations (2008) - Narrator (voice)
- The Mark of Zorro (2008) - Narrator (voice)
- The Family Way (2008) - Narrator (voice)
- Rising Star (2008) - Narrator (voice)
- All Manor of Love (2008) - Narrator (voice)
- To Have and to Have Not (2008) - Narrator (voice)
2005
The Late Late Show with Craig Ferguson (TV Series)
as
Self - Guest
- Episode #4.278 (2008) - Self - Guest
- Episode #2.110 (2006) - Self - Guest
- Episode #2.29 (2005) - Self - Guest
2007
Through Deaf Eyes (TV Movie documentary)
as
Narrator
2007
Moving Image Salutes Will Smith (TV Special)
as
Self
2006
Grease on DVD Launch Party (Video documentary short)
as
Self
2006
The Time, the Place, the Motion: Remembering Grease (Video documentary short)
as
Self
2006
The 58th Annual Primetime Emmy Awards (TV Special)
as
Self - Nominee
2006
The Paul O'Grady Show (TV Series)
as
Self - Guest
- Episode #4.22 (2006) - Self - Guest
2006
Richard & Judy (TV Series)
as
Self - Guest
- Episode dated 2 March 2006 (2006) - Self - Guest
2006
CBS Cares (TV Series)
as
Self
- Episode dated 1 January 2006 (2006) - Self
2005
Biography (TV Series documentary)
as
Self
- Jodie Foster (2005) - Self
2005
The 32nd Annual Daytime Emmy Awards (TV Special)
as
Self - Winner
2005
11th Annual Screen Actors Guild Awards (TV Special)
as
Self - Nominee
2004
Intimate Portrait (TV Series documentary)
as
Self
- Stockard Channing (2004) - Self
2004
The First Lady: Public Expectations, Private Lives (TV Special documentary)
as
Self - Host
2004
The Kennedy Mystique: Creating Camelot (TV Movie documentary)
as
Narrator
2004
From the Bottom Up (Documentary short)
as
Self (uncredited)
2004
Sesame Street (TV Series)
as
Self
- Sesame Street Presents: The Street We Live On (2004) - Self (uncredited)
2004
NY Graham Norton (TV Series)
as
Self - Guest
- Episode #1.6 (2004) - Self - Guest
2004
10th Annual Screen Actors Guild Awards (TV Special)
as
Self - Nominee
2000
Nature (TV Series documentary)
as
Narrator
- Diamonds (2004) - Narrator (voice)
- Obsession with Orchids (2000) - Narrator (voice)
2004
Home of the Brave (Documentary)
as
Narrator (voice)
2002
Unsolved History (TV Series documentary)
as
Self - Narration
- Nostradamus (2003) - Self - Narration (voice)
- Pearl Harbor: Death of the Arizona (2002)
2003
Christmas in Rockefeller Center (TV Series)
as
Self
- Christmas in Rockefeller Center (2003) - Self
2003
Nicole Kidman: An American Cinematheque Tribute (TV Special)
as
Self
2003
The 55th Annual Primetime Emmy Awards (TV Special)
as
Self - Nominee
2002
New York Firefighters: The Brotherhood of September 11 (TV Movie documentary)
as
Self - Narrator
2002
The 54th Annual Primetime Emmy Awards (TV Special)
as
Self - Winner
2002
VH-1 Where Are They Now? (TV Series documentary)
as
Self / Rizzo
- Grease (2002) - Self / Rizzo
- Girls of Grease (2002) - Self
2002
VH-1 Behind the Movie (TV Series documentary)
as
Self
- Grease (2002) - Self
2002
The West Wing Documentary Special (TV Movie documentary)
as
Abbey Bartlet
2002
The 2002 IFP/West Independent Spirit Awards (TV Special documentary)
as
Self - Presenter
2002
8th Annual Screen Actors Guild Awards (TV Special)
as
Self - Winner
2002
Inside the Actors Studio (TV Series)
as
Self - Guest
- Episode #8.7 (2002) - Self - Guest
2001
Bravo Profiles (TV Series documentary)
as
Self
- Stockard Channing (2001) - Self
2001
Walking with Prehistoric Beasts (TV Mini Series documentary)
as
Narrator (U.S.A Version)
- Sabre Tooth (2001) - Narrator (U.S.A Version) (voice)
- Next of Kin (2001) - Narrator (U.S.A Version) (voice)
- Land of Giants (2001) - Narrator (U.S.A Version) (voice)
- The Beasts Within (2001) - Narrator (U.S.A Version) (voice)
- Whale Killer (2001) - Narrator (U.S.A Version) (voice)
- Triumph of the Beasts (2001) - Narrator (U.S.A Version) (voice)
- New Dawn (2001) - Narrator (U.S.A Version) (voice)
2001
Pearl Harbor: Death of the Arizona (TV Movie documentary)
as
Narrator
1980
Today (TV Series)
as
Self - Guest
- Episode dated 29 November 2001 (2001) - Self - Guest
- Episode dated 25 March 1980 (1980) - Self - Guest
2001
Out of the Closet, Off the Screen: The Life of William Haines (Documentary)
as
Narrator
2001
Meet the Pandas (TV Movie documentary)
as
Narrator (voice)
2001
7th Annual Screen Actors Guild Awards (TV Special)
as
Self - Nominee
2001
Behind the Music (TV Series documentary)
as
Self / Rizzo
- Grease (2001) - Self / Rizzo
2000
World Garden Tour (TV Series documentary)
as
Self (voice)
1996
The Rosie O'Donnell Show (TV Series)
as
Self - Guest
- Episode dated 28 January 2000 (2000) - Self - Guest
- Episode dated 3 June 1999 (1999) - Self - Guest
- Episode dated 5 October 1998 (1998) - Self - Guest
- Episode #1.111 (1996) - Self - Guest
2000
Late Night with Conan O'Brien (TV Series)
as
Self - Guest
- Jason Priestley/Stockard Channing/Maria Bamford (2000) - Self - Guest
1999
Hollywood Salutes Jodie Foster: An American Cinematheque Tribute (TV Special)
as
Self
1999
The Directors (TV Series documentary)
as
Self
- The Films of Arthur Hiller (1999) - Self
1999
The 51st Annual Primetime Emmy Awards (TV Special)
as
Self - Nominee
1999
The 53rd Annual Tony Awards (TV Special)
as
Self - Nominee & Performer
1999
The 56th Annual Golden Globe Awards (TV Special)
as
Self - Nominee
1998
The Grease Yearbook (Video documentary short)
as
Self / Rizzo
1998
Caiga quien caiga (TV Series)
as
Self
- Episode dated 14 June 1998 (1998) - Self
1998
The 52nd Annual Tony Awards (TV Special)
as
Self - Presenter
1997
The 49th Annual Primetime Emmy Awards (TV Special)
as
Self - Nominee
1996
Charlie Rose (TV Series)
as
Self - Guest
- Episode dated 2 December 1996 (1996) - Self - Guest
1996
The 18th Annual CableACE Awards (TV Special)
as
Self - Presenter
1996
2nd Annual Screen Actors Guild Awards (TV Special)
as
Self - Nominee
1994
The 66th Annual Academy Awards (TV Special)
as
Self - Nominee
1994
The 5th Annual GLAAD Media Awards (TV Special)
as
Self
1994
The 20th Annual People's Choice Awards (TV Special)
as
Self - Presenter
1994
The Tonight Show with Jay Leno (TV Series)
as
Self - Guest
- Episode #3.14 (1994) - Self - Guest
1994
The 51st Annual Golden Globe Awards (TV Special)
as
Self - Nominee
1993
Right Said Fred: Fred Schepisi Film Director (TV Movie documentary)
as
Self
1991
The 45th Annual Tony Awards (TV Special)
as
Self - Nominee
1989
The More You Know (TV Series)
as
Self
1988
The 40th Annual Primetime Emmy Awards (TV Special)
as
Self - Nominee
1986
The 40th Annual Tony Awards (TV Special)
as
Self - Nominee
1985
The 39th Annual Tony Awards (TV Special)
as
Self - Winner
1985
An American Portrait (TV Series documentary)
as
Self - Host
- Sequoya (1985) - Self - Host
1980
The Merv Griffin Show (TV Series)
as
Self - Guest
- A Salute to Broadway (1980) - Self - Guest
1980
The 37th Annual Golden Globe Awards (TV Special)
as
Self - Presenter
1978
The Mike Douglas Show (TV Series)
as
Self - Guest
- Episode #19.81 (1980) - Self - Guest
- Episode #18.114 (1979) - Self - Guest
- Episode #17.188 (1978) - Self - Guest
- Episode #17.140 (1978) - Self - Guest
1979
The 31st Annual Primetime Emmy Awards (TV Special)
as
Self - Presenter
1973
The Tonight Show Starring Johnny Carson (TV Series)
as
Self - Guest
- Episode dated 6 July 1979 (1979) - Self - Guest
- Episode dated 12 February 1979 (1979) - Self - Guest
- Episode dated 12 July 1976 (1976) - Self - Guest
- Episode dated 6 May 1976 (1976) - Self - Guest
- Episode dated 24 March 1976 (1976) - Self - Guest
- Shecky Greene/Gene Kelly/Ronny Graham/Stockard Channing (1975) - Self - Guest
- Episode dated 1 July 1975 (1975) - Self - Guest
- Episode dated 4 December 1973 (1973) - Self - Guest
1979
The Television Annual: 1978/1979 (TV Movie documentary)
as
Self
1979
The 5th Annual People's Choice Awards (TV Special)
as
Self - Winner & Accepting Award for Grease
1979
Everyday (TV Series)
as
Self - Guest
- Episode dated 14 February 1979 (1979) - Self - Guest
1978
A Different Approach (Short)
as
Self
1978
Bobby Vinton's Rock 'n Rollers (TV Special)
as
Self
1978
Good Morning America (TV Series)
as
Self - Guest
- Episode dated 27 July 1978 (1978) - Self - Guest
1978
Grease Day USA (TV Movie documentary)
as
Premiere Guest
1978
The 50th Annual Academy Awards (TV Special)
as
Self - Performer
1978
AFI Life Achievement Award (TV Series)
as
Self - Audience Member
- AFI Life Achievement Award: A Tribute to Henry Fonda (1978) - Self - Audience Member (uncredited)
1976
Les rendez-vous du dimanche (TV Series)
as
Self - Guest
- Episode dated 23 May 1976 (1976) - Self - Guest
1976
The 48th Annual Academy Awards (TV Special)
as
Self - Presenter
1975
The Lion Roars Again (Documentary short)
as
Self
1975
Dinah! (TV Series)
as
Self - Guest
- Episode #2.18 (1975) - Self - Guest
Archive Footage
2022
NBC Nightly News with Lester Holt (TV Series)
as
Betty Rizzo
- 08-08-2022 (2022) - Betty Rizzo
2019
Milk (Documentary)
as
Self
2017
The Fabulous Allan Carr (Documentary)
as
Self
2007
20 to 1 (TV Series documentary)
as
Rizzo
- Our All Time Favourite Films (2010) - Rizzo
- Sexiest Movie Moments (2007) - Rizzo (uncredited)
2007
Banda sonora (TV Series)
as
Rizzo
- Episode #1.9 (2007) - Rizzo (uncredited)
2007
Mania (TV Series)
as
Rizzo
- Grease Mania (2007) - Rizzo
2006
Look, Up in the Sky! The Amazing Story of Superman (TV Movie documentary)
as
Self - Lois Lane Audition
2004
The Best TV Shows That Never Were (TV Special documentary)
as
Ingrid Maynard
2002
Hollywood Rocks the Movies: The 1970s (TV Movie documentary)
as
Rizzo (uncredited)
2001
Superman: Screen Tests (Video documentary short)
as
Lois Lane (1977)
References
Stockard Channing Wikipedia
(Text) CC BY-SA