5.2

/

10

Alchetron

Rate This




Director

Ernie Barbarash




First episode date

August 11, 2007




Duration




Country

United States






Genre

Horror, Thriller




Music director

Norman Orenstein




Writer

Ernie Barbarash




Language

English







Release date

August 11, 2007 (2007-08-11)




Cast

Rob Lowe

(Ted Cogan),

Tatiana Maslany

(Sammi),

Marnie McPhail

(Molly Cogan),

Ben Lewis

(Max Cogan),

Shawn Roberts

(Luke)


Similar movies

Stir of Echoes: The Homecoming and Stir of Echoes are part of the same movie series



Stir of echoes the homecoming 2007 official trailer 1 rob lowe hd
Stir of Echoes: The Homecoming is a 2007 American television film produced by Lions Gate Entertainment. The film premiered on the Sci Fi Channel. Originally titled The Dead Speak, it was written and directed by Ernie Barbarash and purports to be a sequel to the 1999 feature film Stir of Echoes, although its only connection to the previous work is the inclusion of Jake Witzky, who had a key role in the original film but is only a secondary character here.
Contents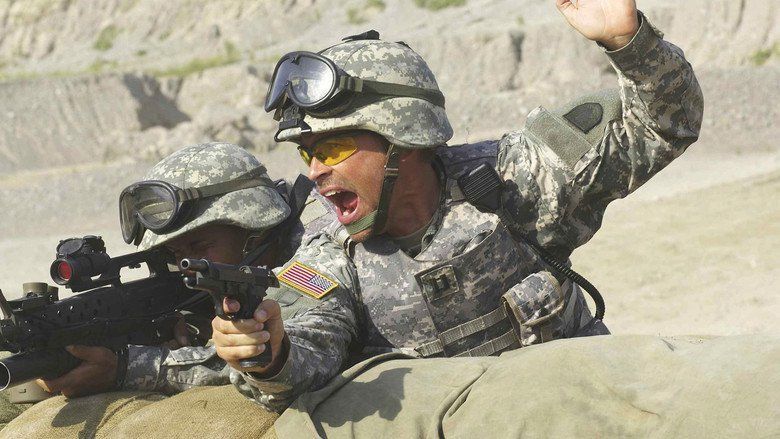 The film was released on DVD as Stir of Echoes 2.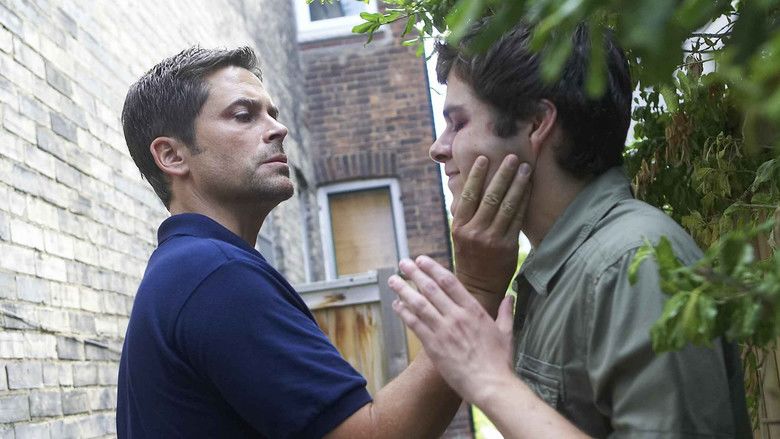 Plot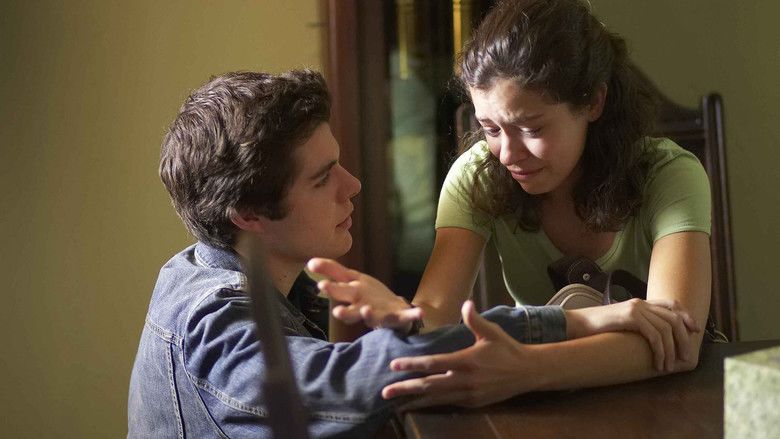 Ted Cogan (Rob Lowe) is a United States National Guard captain commanding a National Guard unit in Iraq. When a van pulls into his checkpoint, he orders it to stop, but it does not. He orders his men to fire a warning shot, but they shoot up the van instead.
A few booms and crackles later, an Iraqi girl comes out of the van, then the whole thing catches fire, and Ted finds that they have just killed an innocent family. Ted tries to save the girl, but the vehicle explodes and Ted's unit is attacked, leaving Ted in a coma.
Two weeks later, Ted wakes up and gets to return home to his wife Molly (Marnie McPhail) and teenage son Max (Ben Lewis) in Chicago, but he is suffering from post-traumatic stress disorder complicated by the extreme guilt he feels about the Iraqi family's deaths. Little does Ted know that the terror has only just begun. He starts having visions of a burned man who wants him to right a wrong.
As Ted begins to lose his grip on both his sanity and his family, he seeks medical support for his post-traumatic stress disorder, but his financial situation does not allow him to pay for a treatment, and the government denies him. Ted enlists the aid of an equally unhinged psychic named Jake Witzky (Zachary Bennett) to help him understand his terrifying and relentless dreams. Jake encourages Ted to figure out what the burned man wants.
Max's girlfriend Sammi (Tatiana Maslany) and their friend Luke (Shawn Roberts) get killed in a car crash that injures Max. This leads to a series of messages from the spirit haunting Ted, which reveals itself as the spirit of Farzan (Vik Sahay), an Arab-American college student who was beaten up and then set on fire. Farzan wants Ted to find his killers—whose identities shock Ted to the very core.
Sammi and Luke were devastated and extremely angry about the deaths of their fathers in Iraq. Max was angry about what happened to Ted in Iraq. That resulted in them becoming furious at Arab people. Farzan asked them for a jack so he could fix a flat tire one day, and they took that fury out on him by brutally killing him. Ted shoots Molly accidentally during a struggle.
After a lot of thought, a heartbroken Ted turns Max in, against Molly's wishes. Max is locked up for a period of time, and Ted visits him.
Cast
Rob Lowe - Ted Cogan
Marnie McPhail - Molly Cogan
Katya Gardner - April
Zachary Bennett - Jake Witzky
Ben Lewis - Max Cogan
Tatiana Maslany - Sammi
Shawn Roberts - Luke
Vik Sahay - Farzan
Colin Williams - Drexel
Pj Lazic - Nunez
Krista Sutton - Tessa
Neil Crone - Gary
Elias Zarou - Iraqi Officer
Nicholas Carella - Kablinsky
Cristine Prosperi — Iraqi Girl
Jason Mercury - Translator
Bill Lake - Colonel
Shari Hollett - Army Doctor
Greer Kent - Administrator
Mike 'Nug' Nahrgang - Security Guard
Eugene Clark - Older Vet
Lucy Filippone - Latina Woman
Mikayla Serena Alpas - Little Carlita
Jasmin Geljo - Maintenance Man
George Buza - Albino Man
Grace Lynn Kung - Friendly Nurse
Kim Roberts - Head Nurse
Anne Tager Page - Old Lady Alice
Production
The film was shot in Stouffville and Toronto, both in Ontario, Canada. It was released on DVD on November 20, 2007.
Reception
Reviews for the film were predominantly negative, with Bloody Disgusting's Ryan Daley writing that "It goes without saying that any Stir of Echoes sequel made without Koepp's involvement is sure to turn out to be a real hack job, and this shoe definitely fits Homecoming." Horror.com also panned the film, citing the film's repetition and lack of suspense as some of the reasons the film disappointed. Jeff Allard of Shock Till You Drop criticized the film, stating "this 'sequel' fails to show the same instincts for the genre, leaving it as just an echo of its far more accomplished predecessor."
References
Stir of Echoes: The Homecoming Wikipedia
(Text) CC BY-SA
Stir of Echoes: The Homecoming IMDb
Stir of Echoes: The Homecoming themoviedb.org