Name

Steve Reeves




Role

Bodybuilder




Height

1.85 m








Born

January 21, 1926 (

1926-01-21

) Glasgow, Montana, USA


Occupation

Athlete, actor, philanthropist, bodybuilder




Died

May 1, 2000, Escondido, California, United States


Spouse

Deborah Ann Engelhorn (m. 1994–2000), Aline Czartjarwicz (m. 1963–1989), Sandra Smith (m. 1955–1956)




Parents

Goldie Reeves, Lester Dell Reeves




Movies

Hercules, Hercules Unchained, Goliath and the Barbarians, The Last Days of Pompeii, The Giant of Marathon


Similar People

Reg Park, John Grimek, Frank Zane, Gordon Scott, Bill Pearl
Steve reeves bodybuilding tips to get big
Stephen Lester "Steve" Reeves (January 21, 1926 – May 1, 2000) was an American professional bodybuilder, actor, and philanthropist. He traveled to Italy in the mid-1950s to star in a series of Italian-made peplum films featuring characters such as Hercules, Goliath, Sandokan and others. At the peak of his career, he was the highest-paid actor in Europe.
Contents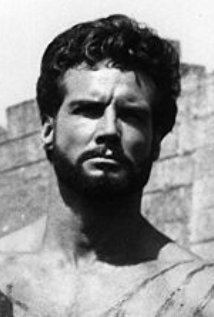 Steve Reeve's Old School Bodybuilding Workout
Early life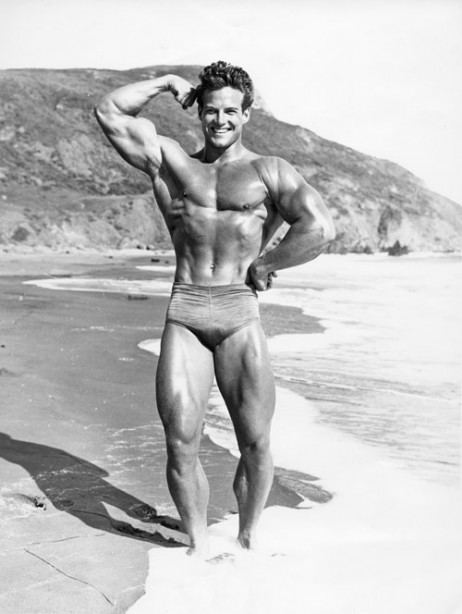 Born in Glasgow, Montana in 1926, Reeves moved to California at age 10 with his mother Goldie Reeves, after his father Lester Dell Reeves died in a farming accident. Reeves developed an interest in bodybuilding in Castlemont High School and trained at Ed Yarick's gym in Oakland, California. After graduating from high school, he enlisted in the United States Army during World War II, and served in the Philippines.
Career
After his military service and winning the 1947 AAU Mr. America, Reeves became interested in pursuing an acting career. He studied acting under Stella Adler but after arguments he was refunded his tuition. He was selected in 1948 by Cecil B. DeMille for the lead role in his Samson and Delilah, where he received extensive training. In order to look convincing on-camera, he was told to lose 15 pounds as the camera added weight, but turned the movie offer down because he could not compete in bodybuilding with the diminished weight.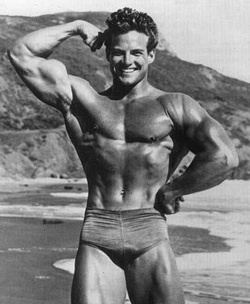 In 1949 he filmed a Tarzan-type television pilot called Kimbar of the Jungle and in 1950 became Mr. Universe. In 1954 he had a small role in his first major motion picture, the musical Athena playing the boyfriend of Jane Powell's character. The same year Reeves had a small supporting role as a cop in the Ed Wood film Jail Bait. These two films are the only ones Reeves made in the United States where his actual voice was used — for the remainder of his career, Reeves acted in Italian-made films where all dialogue and sound effects were added in post-production.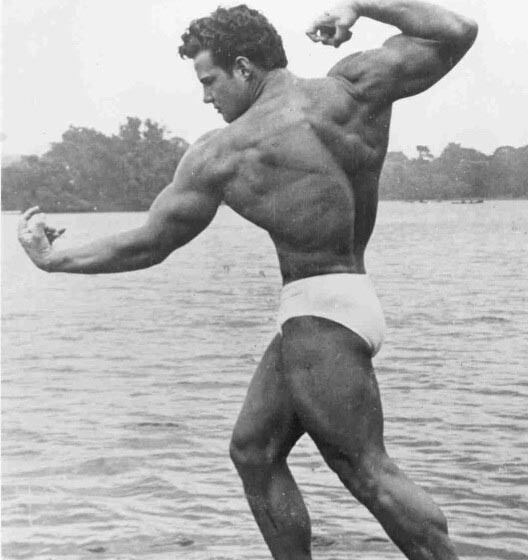 Reeves guest-starred on The George Burns and Gracie Allen Show as the owner of a gym. On December 17, 1954, Reeves guest-starred in the ABC sitcom Where's Raymond?, starring Ray Bolger as Raymond Wallace, a song-and-dance man. Reeves played a well-built office employee whom Wallace sees in the company of Wallace's girlfriend, Susan.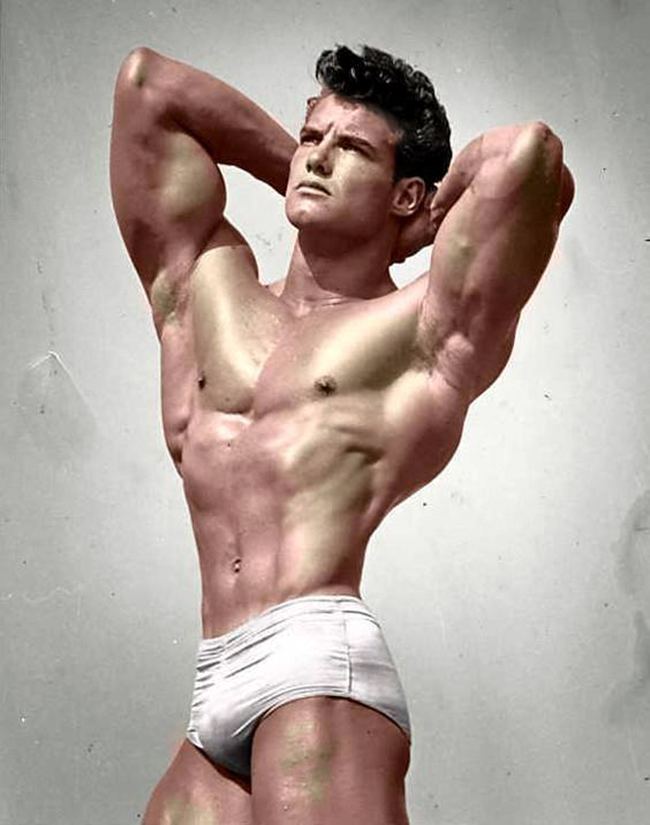 In 1957, Reeves went to Italy and played the lead character in Pietro Francisci's Hercules, a relatively low-budget epic based loosely on the tales of Jason and the Argonauts, though inserting Hercules into the lead role. The film was a major box-office success, grossing $5m in the United States in 1959. Its commercial success led to a 1959 sequel Hercules Unchained, with Reeves reprising his role.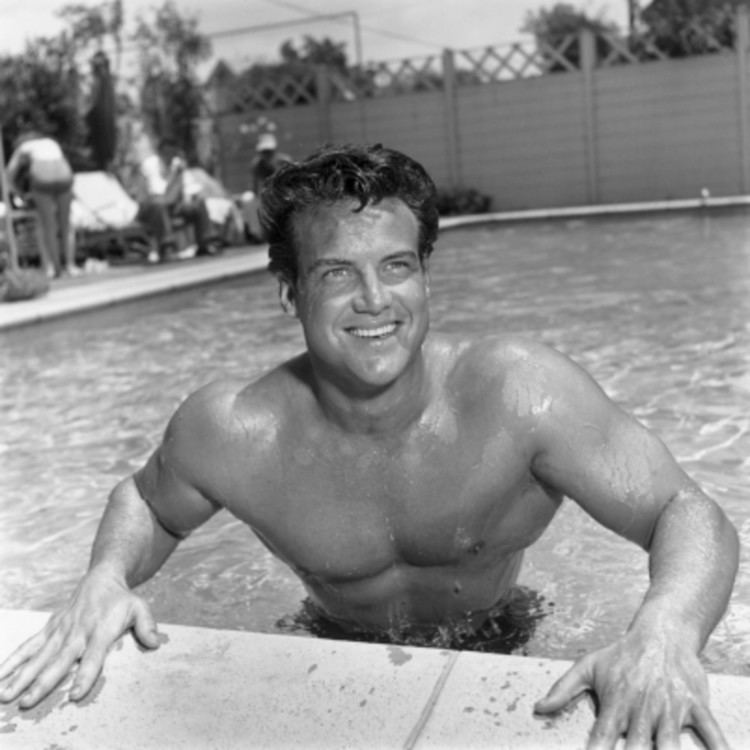 From 1959 through 1964, Reeves went on to appear in a string of sword and sandal movies shot on relatively small budgets, and although he is best known for his portrayal of Hercules, he played the character only twice: in the 1957 film (released in the USA in 1959) and its 1959 sequel Hercules Unchained (released in the US in 1960). By 1960, Reeves was ranked as the number-one, box-office draw in twenty-five countries around the world. He played a number of other characters on-screen, including Sir Edward Bulwer-Lytton's Glaucus of Pompeii; Goliath, the bane of the barbarians (actually called "Emiliano" in the Italian version); Avar hero Hadji Murad; Romulus, the legendary founder of Rome (opposite Gordon Scott as his twin brother Remus); Pheidippides, the famous wartime messenger of the Battle of Marathon; pirate and self-proclaimed governor of Jamaica, Captain Henry Morgan; Randus, the son of Spartacus; and Karim, the fabled Thief of Baghdad. Twice he played Aeneas of Troy and twice he played Emilio Salgari's Malaysian hero, Sandokan.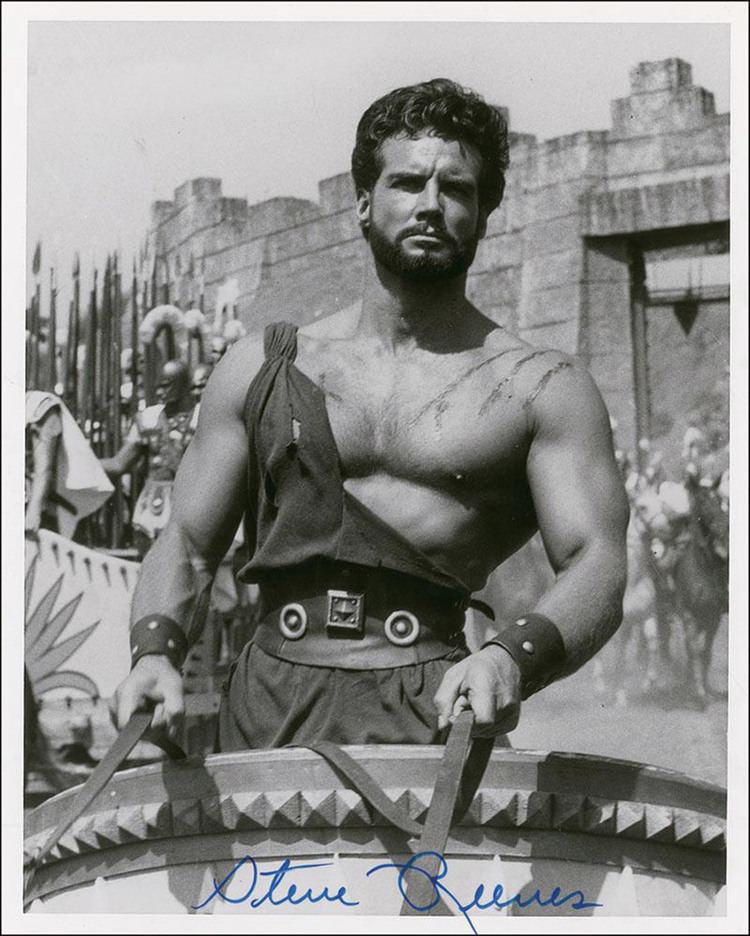 Reeves turned down the James Bond role in Dr. No (1962) because of the low salary the producers offered. Reeves also turned down the role that finally went to Clint Eastwood in A Fistful of Dollars (1964) because he could not believe that "Italians could make a western".
During the filming of The Last Days of Pompeii, Reeves dislocated his shoulder when his chariot slammed into a tree. Swimming in a subsequent underwater escape scene, he re-injured his shoulder. The injury would be aggravated by his stunt work in each successive film, ultimately leading to his retirement from film making.
In 1968 Reeves appeared in his final film, a spaghetti Western he co-wrote, titled I Live For Your Death! (later released as A Long Ride from Hell). His last screen appearance was in 2000 when he appeared as himself in the made-for-television A&E Biography: Arnold Schwarzenegger – Flex Appeal.
George Pal contacted Reeves for the role of Doc Savage in Doc Savage: The Man of Bronze the first of what was meant to be a film series but when filming was about to begin a Hollywood writers strike put the film on hold with Reeves and the original director replaced.
Other interests
In 1994, Reeves and business partner George Helmer started the Steve Reeves International Society; in 1996, it incorporated to become Steve Reeves International Inc.
Reeves wrote the book Powerwalking, and two self-published books, Building the Classic Physique - The Natural Way, and Dynamic Muscle Building.
Freelance writer Rod Labbe interviewed Reeves, and the article appeared in Films of the Golden Age magazine, summer 2011. It was conducted in 1997 and was the last extensive interview Steve Reeves did.
Personal life
Later in his life, Reeves bred horses and promoted drug-free bodybuilding. The last two decades of his life were spent in Valley Center, California. He bought a ranch with savings from his film career and lived there with his second wife, Aline, until her death in 1989.
Death
On May 1, 2000, Reeves died from a blood clot after having had surgery two days earlier. He died at Palomar Hospital in Escondido, California, where his second wife had also died.
Filmography
Note - The U.S. release titles are shown below, followed by the original Italian title & its translation (in parentheses)
Athena (1954) Hollywood film directed by Richard Thorpe
Hercules (1958) (Le fatiche di Ercole / The Labors of Hercules) released in Italy in 1958, released in U.S.A. in 1959
Hercules Unchained (1959) (Ercole e la regina di Lidia / Hercules and the Queen of Lydia) released in USA 1960
Goliath and the Barbarians (1959) (Il terrore dei barbari / Terror of the Barbarians)
The Giant of Marathon (1959) (La battaglia di Maratona / The Battle of Marathon)
The Last Days of Pompeii (1959) (Gli ultimi giorni di Pompei / The Last Days of Pompeii)
The White Warrior (1959) (Hadji Murad il Diavolo Bianco / Hadji Murad, The White Devil) directed by Riccardo Freda
Morgan, the Pirate (1960) (Morgan, il pirata/ Morgan, the Pirate)
The Thief of Baghdad (1960) (Il Ladro di Bagdad)
The Trojan Horse (1961) (La guerra di Troia/ The Trojan War)
Duel of the Titans (1961) (Romolo e Remo / Romulus and Remus)
The Avenger (1962) (La leggenda di Enea / The Legend of Aeneas) also released as The Last Glory of Troy; it was a sequel to The Trojan Horse
Sandokan the Great (1963) (Sandokan, la tigre di Mompracem/ Sandokan, the Tiger of Mompracem) directed by Umberto Lenzi
Pirates of Malaysia (1963) a.k.a. Sandokan, the Pirate of Malaysia, a.k.a. Pirates of the Seven Seas; this was a sequel to Sandokan the Great, directed by Umberto Lenzi
A Long Ride from Hell (1967) (I Live for Your Death!) spaghetti western directed by Camillo Brazzoni, produced and co-written by Steve Reeves
References
Steve Reeves Wikipedia
(Text) CC BY-SA