Portrayed by

Martin Kemp




Classification

Former; regular




Introduced by

Matthew Robinson




Duration

1998–2002




Played by

Martin Kemp




TV show

EastEnders






First appearance

Episode 1716 28 December 1998




Last appearance

Episode 2265 1 March 2002




Book appearances

Steve Owen: Still Waters (2001)




Book appearance

EastEnders spin-offs (2001)




Similar

Matthew Rose, Melanie Owen, Trevor Morgan, Andy Hunter, Johnny Allen
Steven Richard "Steve" Owen is a fictional character from the BBC soap opera EastEnders, played by Martin Kemp. He appeared onscreen from 28 December 1998 until 1 March 2002. Introduced by series producer Matthew Robinson, Steve was a bully who later developed into one of the show's primary villains. His first major storyline saw him murder old flame Saskia Duncan and frame Matthew Rose (Joe Absolom) for the crime. The episode in which Matthew enacted revenge on Steve drew in outstanding viewing figures and brought a storyline that had gripped the nation to a close.
Contents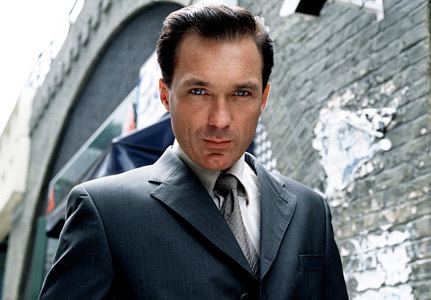 Afterwards Steve became embroiled in feuds with dangerous adversaries Phil Mitchell (Steve McFadden) and Dan Sullivan (Craig Fairbrass), with both feuds stemming from their connections to Steve's girlfriend and future wife Melanie Healy (Tamzin Outhwaite). During 2001, Steve was involved in one of the most memorable storylines ever to air on EastEnders, when he became a prime suspect in the "Who Shot Phil?" whodunit storyline. Martin Kemp quit the series after his contract to the show expired. His final scenes, which aired on 1 March 2002, saw Steve killed during a fierce car chase with archenemy Phil Mitchell. It was later alleged that producers killed off Steve as "revenge" for Martin Kemp leaving the show in order to make the transition from the BBC to rival station ITV.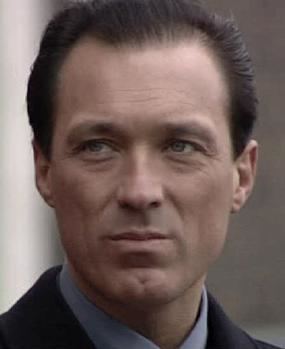 Kemp received multiple award nominations for his portrayal of Steve Owen.
Backstory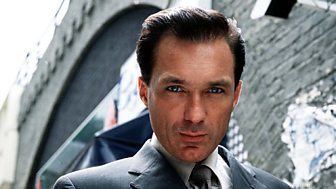 Prior to his arrival in Albert Square, Steve owned and managed a number of bars and nightclubs across Southern Britain. In particular, he owned a nightclub in Canvey Island at one point in the late 1980s, and attempted to cut costs by illegally importing duty-free wines from France. He was eventually caught by licensing officials and given a relatively small fine. At the time he thought little of the incident, but it would eventually come back to haunt him in his later years. Steve had a relationship with Saskia Duncan (Deborah Sheridan-Taylor) who aborted his child, causing him to end the relationship.
1998–2002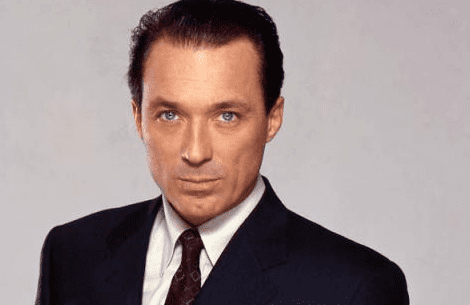 Steve arrives in Walford and buys the Market Cellar club, which he renovates and names E20. Saskia turns up and tries to come between Steve and his new girlfriend Melanie Healy (Tamzin Outhwaite). After Saskia has sex with Steve, she makes sure everyone knows about it. On the opening day of the E20, Saskia arrives and taunts Steve. She knocks him around until she tries to strangle him with his tie. In self-defence, Steve picks up a heavy marble ashtray and hits her over the head with it, killing her instantly. With the help of Matthew Rose (Joe Absolom), who witnessed the events, Steve buries her in Epping Forest. Saskia's corpse is discovered months later and a shaken, nervous Matthew confesses to the police. A trial is held Steve is found not guilty but, Matthew is found guilty of manslaughter and sentenced to seven years in prison.
Steve's feud with Grant Mitchell (Ross Kemp) comes to an end when he punches Steve before fleeing for Rio, Brazil.
In November 1999, on a trip to Brighton with Ricky Butcher (Sid Owen), Janine Butcher (Charlie Brooks), Sam Mitchell (Danniella Westbrook) and Mark Fowler (Todd Carty), Steve has sex with Melanie, even though she has now become engaged to Ian Beale (Adam Woodyatt). In February 2000, Matthew's conviction is quashed on appeal, and he takes revenge on Steve, tying him to a chair in the E20, chucking petrol over him and threatening to incinerate him. Steve is reduced to a desperate, helpless wreck, at which point Matthew reveals the "petrol" is actually just water, and that he just wanted to show Steve up for what he really is. Steve becomes depressed and addicted to drugs as a result, but leaves the Square, returning a few weeks later having conquered his addiction.
Steve marries Melanie, despite finding out the day before that she had slept with Phil Mitchell (Steve McFadden) on Christmas Day. He becomes the prime suspect in Phil's shooting, as he knew about the one-night stand and the gun he kept in the E20 office is missing. However, when Phil recovers, he reveals that Lisa Shaw (Lucy Benjamin) shot him. Melanie is kidnapped by Dan Sullivan (Craig Fairbrass) after Phil frames him for the shooting. Melanie is informed about Steve's criminal activities and that he has secretly bought The Queen Victoria public house in partnership with Sharon Watts (Letitia Dean). Phil rescues her and she burns down Steve's club because of Steve's lies, before leaving Walford.
Steve's insurance policy is invalidated as he neglected to mention both his involvement in Saskia's death and the incident in Canvey Island, leaving him with financial problems. He organises a robbery to help finance the renovation of the club, with the help of Billy Mitchell (Perry Fenwick) and some old friends, who set out to rob a wealthy businessman named Alan. Steve tries to trap Alan's mistress Jan Sherwood (Cherie Lunghi), and after a one-night stand with her, Steve and Jan split the money that was stolen, fooling Steve's gang into believing Jan had taken it all. Melanie returns and Steve woos her, winning her back.
Steve starts a vendetta against Phil and tries to infuriate him by pretending he slept with Sharon while she was in a relationship with Phil. Phil attacks Steve and is charged for assault, causing a violent feud with between them. In late February 2002, Steve plans to get final revenge on Phil by sleeping with his sister, Sam (now played by Kim Medcalf). Steve plans to flee to the United States with Melanie, Lisa, her boyfriend Mark Fowler, and Lisa and Phil's daughter, Louise (Rachel Cox). Mark is unable to go, and Lisa believes the plan is falling apart. Steve ends up in his car with Louise, and Phil chases after them in his own car. Steve's tyre bursts causing him to crash into a barrel of petrol and a wall, causing a fire. Steve passes Louise to Phil and manages to rescue her through the car window but Phil is unable to rescue Steve. The car explodes in a fireball, killing Steve.
Relationship with Melanie Healy
In an interview in June 2000, Kemp discussed the relationship between Steve and Mel: "Steve's convinced Mel will make his life complete. She kept him going during all the bad times and now he's determined to have her. It's true of a lot of guys who get into trouble, they hang their hat on one idea and that keeps them sane [...] there's a driving force that kept them going while they were [in prison]. And often that's a woman. You know from those tender moments when Mel came to visit Steve [in prison] that she was the thing that kept him going, and he won't stop til he gets her back." Eventually the couple were shown to marry in the soap in March 2001, despite a revelation that Mel had strayed with Steve's nemesis Phil Mitchell (Steve McFadden). Tamzin Outhwaite explained, "With Ian, Mel was the one who didn't want to go through with it. This time around Mel is the one who is apprehensive, hoping Steve will be there for her. If he isn't, she has no reason to stay in Walford. This really is make or break time for her." The wedding night was a precursor to one of the soap's most publicised storylines, Who Shot Phil?, where Phil was gunned down by an unknown assailant and, due to Mel's infifelity, Steve became one of the prime suspects for the murder attempt, though he transpired to be a red herring. Discussing Mel and Steve's wedding, Outhwaite said, "Even though this wedding with Steve has got as much controversy as Mel's last one [with Ian], it feels more true. The characters seem more suited and it's not a big, white wedding, it's a low-key register office thing." 17 million viewers watched the wedding.
In August 2001, EastEnders began airing a 4th weekly episode. The storyline to mark the occasion centred around Mel, her husband Steve, and her former lovers Phil and Dan Sullivan (Craig Fairbrass). After Phil and Steve wrongfully framed Dan for Phil's shooting, Dan sought revenge by kidnapping Mel and demanding a ransom. An EastEnders insider reportedly told The Mirror, "This has be one of the most dramatic storylines we have ever filmed. Dan has vowed to get even with Phil and Steve for framing him over the shooting. Kidnapping Mel kills two birds with one stone. Although Mel and Phil have had their differences, he still harbours feelings for her." As part of the storyline, Outhwaite, as Mel, was tied up to a radiator in a council flat. Outhwaite commented, "They offered to untie my wrists between scenes, but I said no so I could feel what it was really like. My wrists were raw by the end of it and I was exhausted, but that was the challenge I wanted."
Departure
Kemp decided to leave EastEnders at the end of his contract in 2002, to move from the BBC to rival station ITV. He said of his decision: "I have had a wonderful time at EastEnders and I will be very sad to leave, but I feel that its time to move on." It was reported that EastEnders producers decided to kill off his character as "revenge" for how the situation was handled. In 2006, Kemp ruled out a return to the show, saying he stayed for too long. However, in 2009, he expressed a wish to return, saying "Working on EastEnders was the best job I ever had. I want the producers to ring me up and get me back on the show. Steve was blown up, but I could come back as his evil twin!" He also said he was happy that he had a dramatic exit.
Reception
Kemp's portrayal of Steve saw him nominated for several awards, many of which he won. He won in the "Most Popular Actor" category at the 2000 National Television Awards and was nominated again the next year. He won "Best Actor" at the Inside Soap Awards in 2001 and "Best Soap Actor" at the TV Quick Awards three years running, from 2000 to 2002. At The British Soap Awards, he was nominated for "Best Actor" and the character for "Villain of the Year" in 1999, winning the latter in 2000. He went on to win "Best Actor" at the 2001 and 2002 ceremonies. Additionally, Steve's car crash was nominated for "Spectacular Scene of the Year" and "Best Exit" in 2002.
References
Steve Owen (EastEnders) Wikipedia
(Text) CC BY-SA