Nationality

American




Name

Stephanie Miller





Role

Commentator




Parents

William E. Miller






Born

September 29, 1961 (age 54) Washington, D.C. (

1961-09-29

)


Genres

Political satire, Observational comedy




Website

The Stephanie Miller Show




Education

University of Southern California




Movies and TV shows

I've Got a Secret, Muffin Top: A Love Story




Medium

Stand-up comedy, Television




Similar People

John Fugelsang, Randi Rhodes, William E Miller, Thom Hartmann, Hal Sparks




Profiles




Facebook
Stephanie Catherine Miller (born September 29, 1961) is an American political commentator, comedian, and host of The Stephanie Miller Show, a liberal talk radio program produced in Los Angeles, California by WYD Media Management and syndicated nationally by Westwood One. In 2017, Talkers Magazine ranked her the 23rd most important radio talk show host in America. Miller has leveraged her talk show via various platforms including online, as well as via her Sexy Liberal Tour live comedy show. Michael Harrison of Talkers Magazine has stated, "Stephanie Miller stands as an inspiration for any talk show host, left or right, who wants to maximize both their exposure and revenue streams in the digital era. Her stunning success in the theatrical touring arena alone is worthy of every radio broadcaster's attention." Miller has been described by radio consultant Holland Cooke as "one daffy gal, and I speak from amused experience, having occupied the on-screen box next to her several times on MSNBC. She's quick and witty and her energy is contagious."
Contents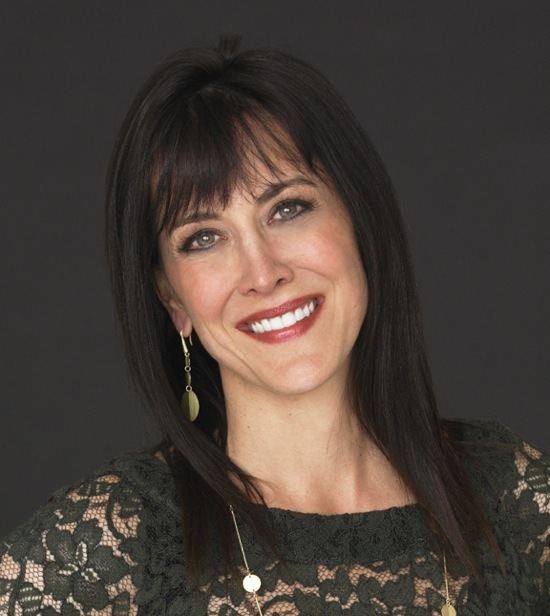 Stephanie miller on kfi los angeles in 1984
Early life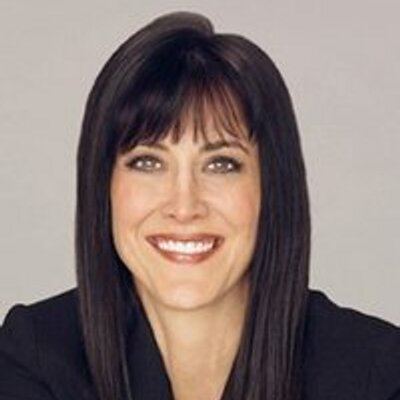 Miller was born in Washington, D.C.. She is the daughter of Stephanie (Wagner) and former U.S. Representative William E. Miller, who was Barry Goldwater's running mate in the 1964 presidential election and a Chairman of the Republican National Committee. After her father left the United States Congress when Miller was 3 years old, her family moved to upstate New York, and she grew up on Willow Street in Lockport, New York. She is the youngest of 4 children. Her two older sisters, Libby and Mary, are almost 20 years older than her. Her brother Bill is just 2 1/2 years older. Her brother ran twice for the United States House of Representatives from upstate New York, in 1992 and 1994, but lost both times.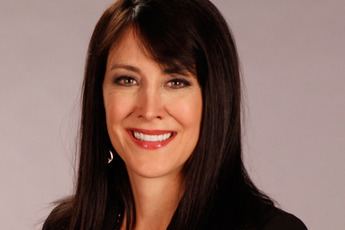 Stephanie Miller's first efforts at comedy were in high school, performing in a sketch, "Torn Between Two Lovers," requiring a specially-sewn dress with panels that boys ripped open every time a chorus of the song was heard. Recalling the performance, Miller says, "I got my first laugh, and that was it. It's like a drug. It's always been my only drug.". After completing her secondary education in private Catholic schools, graduating from DeSales High School in Lockport in 1979, Miller attended the University of Southern California, earning a degree in theatre. Her original plan after college "was to be Carol Burnett" with a career in television. On September 29, 2015, Burnett called Miller on her radio show to wish her happy birthday. On the phone, Miller told Burnett she always wanted to be her, "but it didn't work out. She made me cry when she said I shouldn't be Carol Burnett because there's only one Stephanie Miller and nobody does what I do. I was bawling."
Stand-up comedy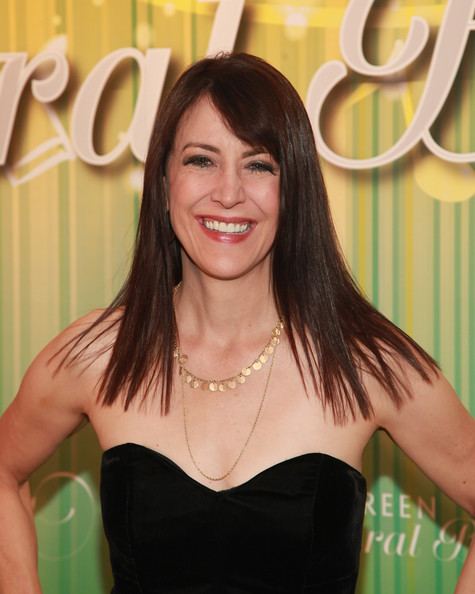 Miller's first job after graduation from college was at the Laugh Factory, the legendary Hollywood comedy club, working for club owner Jamie Masada, answering phones, putting names on the marquee, cocktail waitressing, and other tasks, while also performing stand-up at the club. When Miller moved back to upstate New York a few years later, she worked at Yuk Yuk's Comedy Club in Buffalo, living in a $125 per month apartment over a pizza parlor near the club. While working in radio in the 1980s and 1990s, she also performed at many comedy clubs around New York City, Chicago, and Los Angeles. She appeared twice on A & E's An Evening at the Improv, on the A&E TV Network, on August 5, 1988, and March 3, 1989. She was also the first comedian to perform when the Chicago Improv club opened. In addition, she performed a one-woman Off-Broadway show while living in New York City in the early 1990s. Miller also performed at the Laugh Factory when she moved back to Los Angeles from New York City in 2003. Miller says she has a talk with her late father every time she is about to face an audience.
Acting roles
Miller initially set out to be an actress, and for many years had hoped to star in her own sitcom, and also expressed interest in doing film. Early in her career, Miller had several small acting jobs, such as appearing as a nun in the 1984 TV movie Shattered Vows, and a brief appearance as a nurse on General Hospital. After gaining prominence as a radio and TV host, she had roles where she essentially played herself, as in the movie View from the Top, and an episode of the TV series Diagnosis: Murder. Her most significant acting role was in the 1997 comedy film Just Write. During the late 1990s Miller also explored doing a television sitcom with producer Barry Kemp, who cast her in a pilot for ABC.
Early radio career
Miller did not plan a career in radio, As she has noted, "I always say radio was an accident until they started paying me a lot of money and then it wasn't an accident anymore."
Miller began her radio career after her father's death in 1983, when she returned to Lockport from California. Her first radio experience was delivering humorous bits on Sandy Beach's morning show on Hot 104 WNYS in Buffalo, New York, which included doing impressions of Katherine Hepburn. She then took an on-air job at radio station WLVL in Lockport, where she went from evenings to afternoon drive to mornings in three months. She then sent a tape to Brother Wease (Alan Levin), the morning drive host at WCMF in Rochester, New York. Levin "hired her as soon as I heard her tape.", and in 1985 she went to WCMF to work as "Sister Sleaze" on the Brother Wease Show. Speaking about Miller, Levin has been very complimentary, noting "She's very manic, very bright, very funny and creative." While working with Miller, in reply to friends asking Levin "how come you give that girl so much mike?" he responded: "Because she's phenomenal. Don't try and compete; let people fly. I let her fly, and we had a ball." After Rochester, Miller progressed to larger markets, as morning co-host at radio station WCKG in Chicago with John Howell from early 1988 to October 1989, and as morning co-host with Howard Hoffman at Hot 97 WQHT in New York City for three years until 1993.
In 1993, Miller headed back to Los Angeles to develop a sitcom for Warner Brothers that never materialized. Instead, in 1994 she began her talk radio career when was hired by talk station KFI in Los Angeles, initially for her own weekend show which quickly became a weeknight radio show where Miller achieved high ratings. During the show, as she had on her earlier stations in Rochester and New York City, Miller would sometimes call her mother (also named Stephanie) in upstate New York on the phone, and her mother would also co-host when she came to visit in-person. Miller's mother would later do the same on her radio show at KABC. On her show on KFI, Miller began to incorporate political talk. "It was the first time I had done talk radio, and I was like, 'Oh, you mean just me talk, with no music?'" she recalls. "I was like, blah, blah, blah. Oh, I still have 10 minutes left. That's when I guess I started to get political, and I started to realize more of my liberal leanings." She states that her turning point in terms of being outspoken about politics came in August 1992, when she heard Pat Buchanan's gay-bashing "culture wars" speech at the Republican Convention. "It was just so mean. It changed everything for me."
Television talk show
In the autumn of 1995, Miller became one of the few women to host her own late night television talk show, The Stephanie Miller Show, syndicated by Buena Vista Television. Unlike other late night television talk shows, the show had no band, no desk, a studio audience with nightclub-style seating instead of theatre-style seating, conversations with the audience via video phone, and pre-taped sketches starring Miller as real-life characters. Anne Beatts, formerly a writer on Saturday Night Live, was Executive Producer and a writer for the show. Beatts enjoyed working on the show with Miller, and liked the immediacy of a daily talk show. However, in December 1995, the show was cancelled after only 13 weeks. Danny Bonaduce filled in for Miller the last week the show was on the air. Reflecting on the experience a few years later for an article in The Buffalo News, Miller said, "I think 13 weeks is a pretty tough shot for any unknown in late night. I felt like my dad must have felt in the 1964 campaign: 'I have no shot in hell, but I'll just give it a try.". Comedian and voice actor Carlos Alazraqui, who later worked with Miller on her KABC radio show, and is now a regular guest on her current radio program (Coffee with Carlos), was part of the Irregular Regulars sketch comedy group on Miller's television show.
Return to radio
Stating that "After a year in the Federal Talk Show Relocation Program, I decided to come home to radio,", Miller returned to Los Angeles radio in June 1997, first doing afternoons at KTZN ("The Zone") and then moving to evenings at KABC. It was during this period that she first began working with Chris Lavoie, who would later be her long-time Executive Producer on her current syndicated radio show which began in 2004. Impressionist Jim Ward, who is on Miller's current radio show, also was with her on KABC., along with Carlos Alazraqui. The show was syndicated in September 1998 on approximately 20 stations. KABC canceled Miller's show in March 2000. The show continued in syndication on other stations for another week, but was then canceled completely. According to Miller, the firing from KABC was for the "somewhat racy content of my show", and for being "too liberal".
TV hosting
Along with her radio show, in 1997 for approximately a year, Miller began co-hosting the CNBC television show Equal Time, as the liberal counterpoint to conservative Bay Buchanan. She later said that she didn't enjoy her time on [[Equal Time "very much" and that Buchanan would only talk to her when the camera was on. She left Equal Time in 1998 to become the original host and a writer for the Fox Family channel program Show Me the Funny, until 1999. In February 2000, shortly before her departure from KABC, Miller began hosting the Oxygen Channel's revival of the game show I've Got a Secret. After her radio show on the ABC Radio Today network ended, Miller moved back to the New York City area, and worked for the Oxygen Channel. In addition to hosting the revival of I've Got a Secret, which ran for 120 episodes until 2001, she also co-hosted with May Lee, Oxygen's weekday 30-minute TV magazine show, Pure Oxygen, from 2000 to 2002. According to May Lee, she and Miller "made a pretty good team - she as the funny, goofy half; me as the serious, sophisticated other half. We worked well together and understood our respective roles on the show."
TV and radio hosting: 2003 and later
After leaving Oxygen, Miller returned to Los Angeles in 2003, and shopped a pilot that she co-produced, which she described as a cross between The Carol Burnett Show and Politically Incorrect. The pilot was not picked up. From 2004 to 2005, Miller also served as a frequent panelist on the PAX TV game show Balderdash, which was hosted by Miller's friend Elayne Boosler. In 2004, Miller was initially offered the original morning show at Air America, but the offer was withdrawn, and the slot was taken by Morning Sedition, with Marc Maron, Mark Riley, and Sue Ellicott. In 2006, CNN discussed with Miller the possibility of a television show, however the show was never developed.
Current radio show
In September 2004, The Stephanie Miller Show was launched by Democracy Radio and WYD Media Management. In launching the show, Miller said, "As talk radio has more and more become a sea of right-wing wackos, I think the audience has finally recognized the need to balance that with some good left-wing wackos, and I'm thrilled to be able to fill that need." The live show is broadcast weekdays from 6 AM to 9 AM Pacific Time, 9 AM to noon Eastern Time in U.S. cities such as Los Angeles, Atlanta, Chicago, Minneapolis, Honolulu, and Seattle, and on XM Satellite Radio's Progress channel 127. It can also be heard online via many of these same stations, as well as the Progressive Voices website, Progressive Voices on iTunes, and TuneIn App. The show can also be heard on delay via CRN Digital Talk Radio, Monday to Friday from 9 AM to noon Pacific Time, noon to 3:00 PM Eastern Time Zone, on CRN Digital Talk 4. Recorded versions of the show without commercials are also available on the same day of broadcast, via the Stephcast podcast, a paid subscription available on the show's website. Recordings of shows going back to April 2014, are available to paid subscribers via the Stephcast audio archives. A video simulcast version of the entire show is broadcast live on air on Free Speech TV.
Miller's program is widely popular. The show's audience has grown substantially since its beginning, and has approximately 6 million weekly listeners. She has been ranked #2 in Los Angeles right behind The Rush Limbaugh Show. She also stated that she beat the Armstrong & Getty radio program in San Francisco in her first ratings book in San Francisco. In 2017, Talkers Magazine ranked her the 23rd most important radio talk show host in America. The 2014 Talkers Heavy Hundred list ranked Stephanie Miller as the 22nd most important radio talk show host as well as the #3 radio talk host in the LGBT category in the United States market. In 2011, Miller won the Talkers Magazine Judy Jarvis Memorial Award for Outstanding Contributions to Talk Radio by a Woman.
Miller is often referred to on the show as 'Mama' by both listeners and her co-hosts. Her co-hosts, impressionist Jim Ward and Executive Producer Vanessa Rumbles, often share their own opinions and arguments. Miller often jokingly calls her co-hosts "mooks". Associate producers Sean Comiskey and Yanira Johnson often step in to add additional commentary. Miller's show also features a rotating series of regular guests, currently including the comedy duo Frangela (Frances Callier and Angela V. Shelton), comedian and voice actor Carlos Alazraqui, podcaster Jody Hamilton, who is the daughter of Carol Burnett, as well as comedians Suzanne Westenhoefer, Monique Marvez, and Dana Goldberg. Actor/comedian Rick Overton is also a frequent in-studio guest.
Stephanie often shares personal details about her life, from something as simple as a household appliance not working to much more intimate details, menstruation, masturbation, insomnia and even what she calls "shy pee syndrome", which is actually paruresis. She also covers a great deal of celebrity news/gossip and off-the-wall stories.
Successful listener campaign: Green 360
In late January 2008 Miller's show on "Green 960" KKGN, San Francisco's Air America outlet, was cut from three hours to one. She had been on from 6 AM to 9 AM Pacific Time but was replaced in the 7 AM to 9 AM "prime drive-time" slot with local talent. This decision provoked controversy, however, as many listeners were upset by the decision. After only two weeks off the air in that time slot, Miller's show was reinstated to the full three hours due to the large volume of correspondence sent to Green 960 from its listeners, and an overwhelming positive response in a station online poll. Green 960 Operations Manager John Scott stated "The netroots feedback we have received is unlike anything I have ever seen for any show, in any format, in my entire career. It was real, it was raw, and it was passionate. The bottom line: Our audience loves her." Miller jokingly said she would sleep with every listener who voted yes to restore her full show. Green 960 stopped carrying Miller's show in 2012 as part of a format change to conservative talk.
Temporary relocation to New York
In November 2009, it was announced on the air that the show was soon to "go bi," meaning bicoastal. After an offhand remark by Miller on November 12, 2009, that she was having trouble packing up her house to move to New York elicited questions on her online blog, it was formally announced that Miller would travel back and forth between New York City and Los Angeles starting December 1. On Friday, May 28, 2010, Stephanie announced on her radio show that "in July" she will be moving back to Los Angeles. During the streaming coverage provided by Hal Sparks on the previous day, Stephanie mentioned off air (during a commercial break when the audio was only being broadcast via Sparks' streaming coverage) that she would be coming back to Los Angeles. Miller began permanently broadcasting again from Los Angeles on July 6, 2010.
Reaction to Limbaugh advertiser boycott
In March 2012, amidst the call for advertisers to boycott The Rush Limbaugh Show over the Sandra Fluke controversy, Miller came out strongly against such actions: "I, for one, as someone in radio for over 25 years, know that advertiser boycotts can cut both ways and hurt everyone in the radio business. The other side can just as easily take something I said, or Ed Schultz said, and goes after our advertisers and stations, and then where does it end? 'You send one of ours to the hospital; we send one of yours to the morgue'? If advertisers decide that talk radio in general is too controversial, we all lose!"
TV and video simulcasts
Since 2010, TV and video simulcasts of The Stephanie Miller Show have been broadcast through numerous outlets. From November 2010 until late 2013, Ustream broadcast a video feed of the show. From March 26, 2012 until August 15, 2013, the show was simulcast on Current TV, when the channel became Al Jazeera America on August 20, 2013. The show moved to Free Speech TV on January 6, 2014, where it continues to air. In addition, from April 30, 2007, to May 2, 2007, Miller filled in for the recently fired Don Imus on MSNBC's 6 AM to 9 AM Eastern time slot. (Further details on TV and video simulcasts are on the Stephanie Miller Show page.)
Other media appearances
Miller appeared on the Tonight Show with Jay Leno on NBC in July 1995. Since the late 1990s, Miller has regularly appeared on various broadcast and cable news programs as a pundit with a liberal perspective. Early appearances included the Today Show on NBC in 1998. Starting in the late 1990s Miller also had numerous appearances on Larry King Live on CNN, and Politically Incorrect with Bill Maher on ABC. She was also often on Hannity and Colmes on CNN, to represent the progressive political point of view. She also made an appearance on Tucker on MSNBC in 2006. More recent appearances include the Joy Behar Show on CNN HLN in 2010, Reliable Sources on CNN in 2011, The War Room with Michael Shure on Current TV in 2013, Erin Burnett OutFront on CNN in 2013, and PoliticsNation with Al Sharpton on MSNBC in 2015. In July 2017, Miller appeared on the premiere episode of The Beat with Ari Melber on MSNBC. Additional television appearances have included Good Morning America on ABC, The O'Reilly Factor on Fox, Campbell Brown and State of the Union on CNN, and The Ed Show and MSNBC Live with Cenk Uygur on MSNBC. In spring 2008, Miller appeared in two episodes of Supper Club with Tom Bergeron, on the Planet Green Channel. In January 2009, Miller did an hourlong interview with Brian Lamb on Q&A on C-SPAN where she talked among other things about her childhood and growing up in a political family. Miller was also the guest on the podcast Up Close and Far Out on April 4, 2017, hosted by Michael Harrison publisher of Talker's Magazine, to discuss her career in radio and ongoing success through multiple outlets.
Goldwater/Miller '08 Presidential Campaign
In 2007, Miller launched a spoof Presidential campaign with CC Goldwater, the granddaughter of Barry Goldwater. Miller's father ran with Barry Goldwater as Vice-President in 1964. The 2008 campaign was dubbed Goldwater/Miller '08...ex-Republican girls gone wild!. Commenting on the campaign, Miller stated, ""We are the ticket of low expectations and morals and are damn proud of it too." During the campaign, it was noted that with over $345 cash on hand Goldwater wanted to buy some media time in the 4:00 to 4:15 AM time slot in Kern County, California.
Sexy Liberal Comedy Tour
Starting with the first show on April 23, 2011 in Madison, Wisconsin, Miller's live Sexy Liberal Comedy Tour has periodically toured the country to sold out houses and very high acclaim. After Donald Trump became president, the tour was renamed the Sexy Liberal Resistance Tour. The current cast includes Miller, John Fugelsang, and the comedy duo Frangela, for an evening of liberal humor and comment. The shows also have special guests, which in the past have also included Lily Tomlin, Edie McClurg, Rob Reiner, Gloria Allred, Valerie Plame, Bob Cesca, John Nichols, CC Goldwater, and Stephen Stills. For a premium ticket price attendees get to attend an after-show "meet and grope". Comedian Hal Sparks was previously a regular cast member in the show, and Aisha Tyler is also a past cast member. The tour has been nominated for three of the live performance industry's Pollstar awards, including Best Tour, Best New Tour, and Best Lead Comedy Performer for Miller. The comedy album, Stephanie Miller's Sexy Liberal Tour, Vol. 1, was released in December 2011. It became the first album to reach #1 on the comedy charts for iTunes, Amazon.com, and Billboard. On the day of its release, it was the #2 most downloaded album on Amazon and remained on the Billboard Comedy Album charts for 6 weeks. A DVD of the November 2016 pre-election show in Los Angeles is also available. In September 2012, Current TV broadcast a behind-the-scenes documentary about the Sexy Liberal Tour, including the origins of the Sexy Liberal Tour and never-before-seen footage and commentary from Miller and her then tour co-hosts John Fugelsang, Hal Sparks, and Aisha Tyler, as they toured the country.
The idea for the Sexy Liberal Tour originated in-studio during a live radio broadcast with Miller and John Fugelsang in 2011. The goal was to do a concert in Madison, Wisconsin to raise money for the recall of Wisconsin Governor Scott Walker. Tickets went on sale two weeks prior to the show date and were sold out within four days.
On July 24, 2016, during a performance of the Sexy Liberal Comedy Tour in Philadelphia in conjunction with the 2016 Democratic National Convention, Miller fell off the stage at the Walnut Street Theatre, falling into the orchestra pit. John Fugelsang jumped into the orchestra pit after Miller to check on her. Civil rights lawyer Gloria Allred who was at the show, also came to her aid. Fugelsang and Frangela finished up the performance without her. Miller missed the next day's radio show, but was back on the air on Tuesday July 26.
Stephanie Miller's Happy Hour podcast
On September 12, 2014, Miller began Stephanie Miller's Happy Hour podcast, released weekly via paid subscription. This uncensored show of original content features many of the regulars and guests from her radio show, and other celebrities and comedians, typically consuming alcohol (as with any other happy hour) while they chat. Video versions of the Happy Hour are also available. The concept was suggested by Travis Bone, one of Miller's former producers, who thought listeners might like to hear and see what it's like to be at a party at Stephanie's house. Some of the more prominent guests on the Happy Hour have been: Lily Tomlin, Margaret Cho, Tony Dow, Morgan Fairchild, Burt Ward, Frances Fisher, Elvira - Mistress of the Dark, Marilu Henner, Jill Sobule, Rick Overton, Tichina Arnold, Marcia Clark, Kathleen Madigan, Billy West, and Judy Tenuta. Two volumes of The Best of Stephanie Miller's Happy Hour have been released. The first volume debuted as the #1 Comedy Album in America on Amazon, iTunes, and Google Play. It also debuted on the Billboard charts on February 18, 2015 at #2, and was dubbed by Billboard as its "Hot Shot Debut". The Best of Stephanie Miller's Happy Hour, Volume 2, released in November 2015, repeated the feat.
Sexy Liberal! Of Me I Sing book release
In 2016, Miller released Sexy Liberal! Of Me I Sing, a combination of memoir and political humor. It was initially released as an e-book where it immediately became #1 on Amazon in political, humor, and memoirs, and later was released in paperback. The book received an Honorable Mention Award at the 2016 Hollywood Book Festival, and the Wild Card Book Award at the 2016 Northern California Book Festival.
Personal life
Miller lives in the Los Feliz section of Los Angeles with her two Great Pyrenees, Max & Fred. She has never been married and has no children, and often jokingly refers to herself as "a childless loser". In the 1990s, she had celebrity dates with parody songwriter "Weird Al" Yankovic and Barry Williams of Greg Brady fame.
While she had been open about her sexuality with family and friends for many years, in 2010 in the midst of the furor over gay marriage and Proposition 8 in California, she decided to publicly announce that she is a lesbian. On her August 13, 2010 radio show, Miller said, "I've reached my personal tipping point to say I am a gay woman." She then movingly shared details about her private life and personal journey in deciding to publicly disclose that she is gay. Miller credited country singer Chely Wright with helping her in coming out. Commenting in an interview with the San Diego Gay and Lesbian News on her decision, Miller said, "I realized that I can't authentically talk to [my listeners] about these issues anymore without walking in my truth. I can't just stand on the sidelines as an unbiased observer." After Miller came out as gay, she recorded a video for the It Gets Better Project, whose mission is to communicate to lesbian, gay, bisexual and transgender youth that it gets better. In the video she discussed how she had lost 15 years of closeness with her family because she mistakenly thought they wouldn't accept her as gay. The day after Miller came out, at a town hall in Seattle, Washington, a 16-year-old girl and her family came up to Miller "and they were all crying. They thanked me and told me I had given their daughter the courage to come out today. We all hugged and cried. And I told the young girl that it's going to be okay now; you're going to have a good life."
Stephanie is a huge animal lover. She often mentions her Great Pyrenees dogs Max & Fred on her radio show, who often join her in-studio. Her other Great Pyrenees, Puff, died on April 23, 2009. She also previously owned a St. Bernard, Chester. Her best friend wrote a children's book inspired by Chester; Chester died a few months before the book's release in mid-2006. Her Newfoundland, Poo Bear, lived for two years with bone cancer before dying on March 30, 2007. Stephanie devoted a portion of her April 2, 2007 show to discussing his life and how sad her life would be now that he was gone.
Miller is an avid cycler, and often goes on bicycle trips when she vacations.
Miller has been public about having plastic surgery, stating "As it turns out, you can fool Mother Nature!! She's not that bright." Miller's plastic surgery includes a short-scar lift, a forehead lift, under-eye peels, a permanent nose job, and lip and eye lining.
In October 2007, Miller shared with the audience that she had been ill with mercury poisoning as a result of eating sushi and sashimi several times a week and was down to a dress size zero. On Supper Club with Tom Bergeron in Spring 2008, Miller discussed her treatment for mercury poisoning, which included chelation therapy, and not eating fish for at least a year.
References
Stephanie Miller Wikipedia
(Text) CC BY-SA