Years active

1967–present









Full Name

Barry William Blenkhorn

Born

September 30, 1954 (age 61) (

1954-09-30

)

Children

Brandon Eric Williams, Samantha Rose Williams

Spouse

Eila Mary Matt (m. 1999–2005), Diane Martin (m. 1990–1992)

Parents

Frank Millar Blenkhorn, Doris May Moore

Movies and TV shows




Similar People




Profiles



Actor barry williams the brady bunch good morning show with host frankie verroca
Barry William Blenkhorn (born September 30, 1954), known professionally as Barry Williams, is an American actor best known for his role as the eldest of the Brady sons, Greg Brady, on the ABC television series The Brady Bunch.
Contents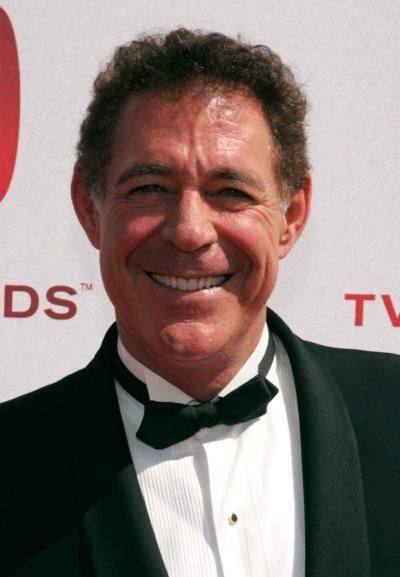 Barry williams actor singer greg brady the brady bunch the 25th hour radio show
Early life and career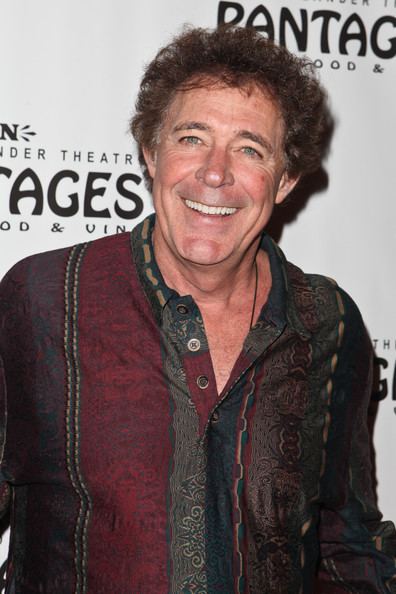 Williams, youngest of three boys, was born in 1954 in Santa Monica, California, to Doris May Moore and Canadian-born Frank Millar Blenkhorn of English, Scottish, and German ancestry Barry and siblings Craig and Scott Blenkhorn grew up in Pacific Palisades, California, where actor Peter Graves was a neighbor. Williams decided as a child that he wanted to be an actor, and in 1967 he made his television debut in an episode of Dragnet 1967.
Williams continued to be cast in guest roles on other TV series including Adam-12, The Invaders, That Girl, Mission: Impossible, The Mod Squad, Here Come the Brides and Bartleby, the Scrivener before being cast in 1969 as Greg Brady on The Brady Bunch.
Later career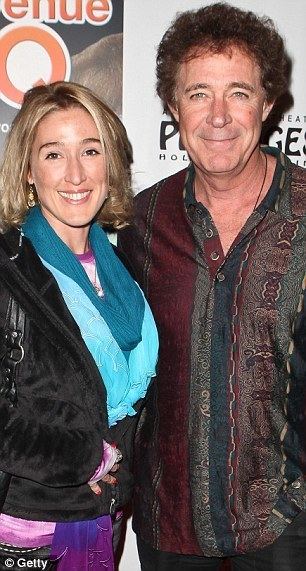 Following the cancellation of The Brady Bunch in 1974, Williams continued to appear in guest roles on television, and became involved in musical theater, touring with productions such as Grease, The Sound of Music, and West Side Story.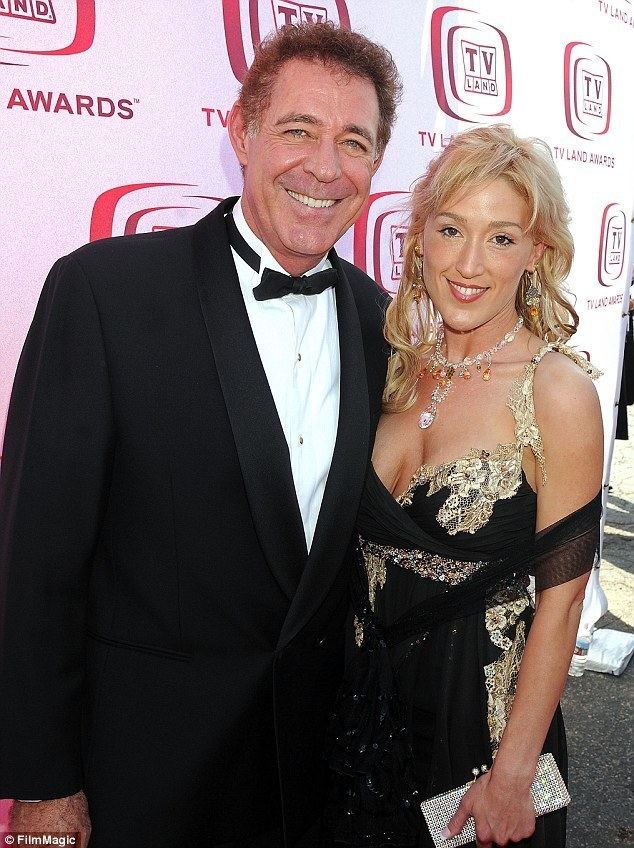 In 1988, Williams appeared on Broadway in the musical Romance/Romance with Tony Award-nominee Alison Fraser. Williams took over the lead male role of "Alfred/Sam" when Scott Bakula left the production. Years later, Williams was able to capitalize on being typecast as Greg Brady. Amid a procession of appearances in TV and movies that played up his famous teen role, he ended up landing a role that was a departure from the Brady image. He was tapped to play English con man Hannibal in 1984, who conspired with Holly Sutton Scorpio (Emma Samms) on the top-rated General Hospital.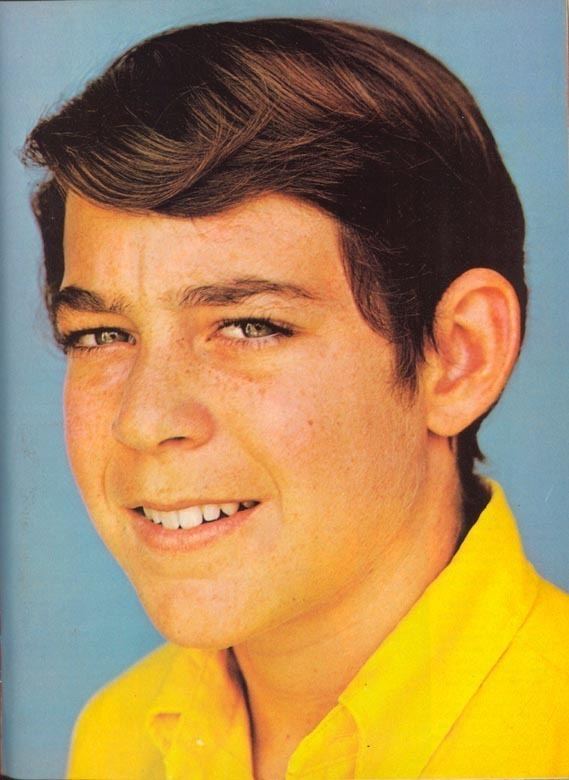 Williams has appeared in various Brady Bunch TV movie reunions, including the 1988 Christmas movie, A Very Brady Christmas.
In 1989, Williams was honored by the Young Artist Foundation with its Former Child Star "Lifetime Achievement" Award for his role as Greg Brady.
His 1992 autobiography, Growing Up Brady: I Was A Teenage Greg, co-written with Chris Kreski, was a New York Times bestseller and was adapted into a 2000 TV movie titled Growing Up Brady starring Adam Brody as Williams.
In 2000, Williams sang a parody of the Eminem hit single, "The Real Slim Shady", called "The Real Greg Brady" co-written by comedy writer and radio producer, David Brody, and Jay Gilbert of Froggy Radio in Cincinnati, Ohio and he sang the same song at Kings Island in Cincinnati in 2008. In 2001–2002, he played Manager Dean "The Machine" Strickland in 13 episodes of the sitcom, Hollywood 7, which featured the British pop group S Club 7.
In 2002, Williams participated on the FOX television show Celebrity Boxing, in a boxing match between him and former Partridge Family star, Danny Bonaduce. He lost to Bonaduce who holds a black belt in Tang Soo Do.
Williams played himself in the 2003 film Dickie Roberts: Former Child Star.
In December 2007, he launched a fan portal named "The Greg Brady Project". The site features ongoing conversations with Barry, fans and other celebrities.
In 2008, Williams appeared in Episode 6 of the VH1 series, Celebrity Rehab with Dr. Drew. Williams participated as a friend of one of the patients, Chyna, and explained to her during a group session how her drinking had a negative impact on his own life and career.
In January 2010, he took a role in The Asylum mockbuster, Mega Piranha, who played alongside the former teen pop singer Tiffany.
Williams has also created a cabaret act that pays tribute to his past and hosts the satellite radio trivia show, The Real Greg Brady's Totally '70s Pop Quiz starring Barry Williams, broadcast Saturdays on Sirius Satellite Radio's "70s on 7" channel.
In late 2011, Williams started appearing in a show at the Yakov Smirnoff theater in Branson, Missouri, where he resides. He then moved to the Americana Theatre in Branson, where he performs his 70s Music Celebration! musical variety show, which showcases his singing and guitar playing ability along with clips, videos, and stories from his time on The Brady Bunch.
On September 4, 2016, Williams performed the national anthem at the NASCAR Sprint Cup 2016 Bojangles' Southern 500,. The TV announcer said Williams was in "full Johnny Bravo mode!"
With the death of Florence Henderson on November 24, 2016, Williams became the oldest surviving cast member from The Brady Bunch.
In 2017, Williams was a promotional spokesperson for the MeTV television network where he promoted The Brady Bunch and other classic television series.
Actors' Equity Association dispute
In January 2001, Williams was fined $52,000 by Actors' Equity Association, the union representing stage actors, for starring as Captain Von Trapp in a non-union tour of The Sound of Music. According to Variety, the production was picketed in several cities. Williams responded by filing a complaint with the National Labor Relations Board, arguing that the fine was illegal because he had resigned from the union in September 2000 before the tour began. Equity alleged that Williams, who joined the union in 1974, was still a member when he began contract negotiations for the role.
Williams was reinstated by Actor's Equity as a member in good standing in 2005 after he unionized a non-Equity production of A Christmas Carol in late 2004.
Filmography
Actor
-
Hardliner (filming)
as
Mayor Winfield
2022
The Real Brady Bros (Podcast Series)
2021
Blending Christmas (TV Movie)
as
John
2017
The Loud House (TV Series)
as
Bumper Sr.
- Future Tense/Lynner Takes All (2017) - Bumper Sr. (voice)
2012
Bigfoot (TV Movie)
as
Simon Quint
2011
A.N.T. Farm (TV Series)
as
Game Show Host
- America Needs TalANT (2011) - Game Show Host
2009
Mega Piranha (TV Movie)
as
Bob Grady
2009
Scrubs (TV Series)
as
Barry Williams
- My Soul on Fire: Part 1 (2009) - Barry Williams
2006
That '70s Show (TV Series)
as
Jeff
- We Will Rock You (2006) - Jeff
2006
According to Jim (TV Series)
as
Ben
- Sex Ed Fred (2006) - Ben
2003
Dickie Roberts: Former Child Star
as
Barry Williams
2001
Hollywood 7 (TV Series)
as
Dean Strickland (a.k.a. The Dean Machine) / Dean Strickland / The Dean Machine
- The Return (2001) - Dean Strickland (a.k.a. The Dean Machine)
- The Concert (2001) - Dean Strickland (a.k.a. The Dean Machine)
- The Vanishing (2001) - Dean Strickland (a.k.a. The Dean Machine)
- Supporting Parts (2001) - Dean Strickland (a.k.a. The Dean Machine)
- Alone Again (2001) - Dean Strickland (a.k.a. The Dean Machine)
- The Stylist (2001) - Dean Strickland (a.k.a. The Dean Machine)
- The Cousin (2001) - Dean Strickland / The Dean Machine
- The Fan (2001) - Dean Strickland (a.k.a. The Dean Machine)
- The Kiss (2001) - Dean Strickland (a.k.a. The Dean Machine)
- Doing the Deal (2001) - Dean Strickland (a.k.a. The Dean Machine)
- Public Relations (2001) - Dean Strickland (a.k.a. The Dean Machine)
- Dosh (2001) - Dean Strickland (a.k.a. The Dean Machine)
- The Last Chance (2001) - Dean Strickland (a.k.a. The Dean Machine)
1997
Perversions of Science (TV Series)
as
Neighbor
- People's Choice (1997) - Neighbor
1995
The Brady Bunch Movie
as
Music Producer
1994
Full House (TV Series)
as
Barry Williams
- Making Out Is Hard to Do (1994) - Barry Williams
1994
Summertime Switch (TV Movie)
as
Frederick Egan II
1993
Bradymania: A Very Brady Special (TV Movie)
1991
Kids Incorporated (TV Series)
as
Ana's Dad
- Breaking Up Is Hard to Do (1991) - Ana's Dad
1990
The Bradys (TV Series)
as
Dr. Greg Brady
- The Party Girls (1990) - Dr. Greg Brady
- Bottom's Up (1990) - Dr. Greg Brady
- Hat in the Ring (1990) - Dr. Greg Brady
- A Moving Experience (1990) - Dr. Greg Brady
- The Brady 500 (1990) - Dr. Greg Brady
1988
A Very Brady Christmas (TV Movie)
as
Greg Brady
1987
Murder, She Wrote (TV Series)
as
Nate Findley
- Night of the Headless Horseman (1987) - Nate Findley
1986
Rocky Road (TV Series)
as
Wayne Kincaid
- The Wrong Mr. Right (1986) - Wayne Kincaid
1985
Highway to Heaven (TV Series)
as
Miki Winner
- A Song for Jason: Part 2 (1985) - Miki Winner
- A Song for Jason: Part 1 (1985) - Miki Winner
1982
Three's Company (TV Series)
as
David Winthrop
- Up in the Air (1982) - David Winthrop
1981
The Brady Girls Get Married (TV Movie)
as
Greg Brady
1979
Greatest Heroes of the Bible (TV Series)
as
Jacob
- Jacob's Challenge (1979) - Jacob
1976
The Brady Bunch Variety Hour (TV Series)
as
Greg Brady
- Episode #1.8 (1977) - Greg Brady
- Episode #1.7 (1977) - Greg Brady
- Episode #1.6 (1977) - Greg Brady
- Episode #1.5 (1977) - Greg Brady
- Episode #1.4 (1977) - Greg Brady
- Episode #1.3 (1977) - Greg Brady
- Episode #1.2 (1977) - Greg Brady
- Episode #1.1 (1977) - Greg Brady
- Pilot (1976) - Greg Brady
1976
Police Woman (TV Series)
as
Steve Glass
- Generation of Evil (1976) - Steve Glass
1974
Goodnight Jackie
as
Barry
1969
The Brady Bunch (TV Series)
as
Greg Brady
- The Hair-Brained Scheme (1974) - Greg Brady
- The Hustler (1974) - Greg Brady
- The Snooperstar (1974) - Greg Brady
- Top Secret (1974) - Greg Brady
- Two Petes in a Pod (1974) - Greg Brady
- Welcome Aboard (1974) - Greg Brady
- Out of This World (1974) - Greg Brady
- The Driver's Seat (1974) - Greg Brady
- Kelly's Kids (1974) - Greg Brady
- Miss Popularity (1973) - Greg Brady
- The Elopement (1973) - Greg Brady
- The Cincinnati Kids (1973) - Greg Brady
- Try, Try Again (1973) - Greg Brady
- Quarterback Sneak (1973) - Greg Brady
- My Brother's Keeper (1973) - Greg Brady
- Marcia Gets Creamed (1973) - Greg Brady
- Getting Greg's Goat (1973) - Greg Brady
- Peter and the Wolf (1973) - Greg Brady
- Never Too Young (1973) - Greg Brady
- Snow White and the Seven Bradys (1973) - Greg Brady
- Mail Order Hero (1973) - Greg Brady
- Adios, Johnny Bravo (1973) - Greg Brady
- A Room at the Top (1973) - Greg Brady
- You Can't Win 'Em All (1973) - Greg Brady
- You're Never Too Old (1973) - Greg Brady
- The Great Earring Caper (1973) - Greg Brady
- How to Succeed in Business? (1973) - Greg Brady
- The Subject Was Noses (1973) - Greg Brady
- Bobby's Hero (1973) - Greg Brady
- Amateur Nite (1973) - Greg Brady
- Greg Gets Grounded (1973) - Greg Brady
- Law and Disorder (1973) - Greg Brady
- Love and the Older Man (1973) - Greg Brady
- Everyone Can't Be George Washington (1972) - Greg Brady
- Greg's Triangle (1972) - Greg Brady
- Goodbye, Alice, Hello (1972) - Greg Brady
- Career Fever (1972) - Greg Brady
- Jan, the Only Child (1972) - Greg Brady
- The Show Must Go On?? (1972) - Greg Brady
- Fright Night (1972) - Greg Brady
- Cyrano de Brady (1972) - Greg Brady
- Today, I Am a Freshman (1972) - Greg Brady
- The Tiki Caves (1972) - Greg Brady
- Pass the Tabu (1972) - Greg Brady
- Hawaii Bound (1972) - Greg Brady
- The Fender Benders (1972) - Greg Brady
- My Fair Opponent (1972) - Greg Brady
- Cindy Brady, Lady (1972) - Greg Brady
- Sergeant Emma (1972) - Greg Brady
- The Power of the Press (1972) - Greg Brady
- The Big Bet (1972) - Greg Brady
- Jan's Aunt Jenny (1972) - Greg Brady
- Dough Re Mi (1972) - Greg Brady
- Big Little Man (1972) - Greg Brady
- The Teeter-Totter Caper (1971) - Greg Brady
- The Not-So-Rose-Colored Glasses (1971) - Greg Brady
- Getting Davy Jones (1971) - Greg Brady
- Click (1971) - Greg Brady
- Her Sister's Shadow (1971) - Greg Brady
- The Private Ear (1971) - Greg Brady
- And Now, a Word from Our Sponsor (1971) - Greg Brady
- Juliet Is the Sun (1971) - Greg Brady
- The Personality Kid (1971) - Greg Brady
- My Sister, Benedict Arnold (1971) - Greg Brady
- The Wheeler-Dealer (1971) - Greg Brady
- The Brady Braves (1971) - Greg Brady
- Grand Canyon or Bust (1971) - Greg Brady
- Ghost Town, U.S.A. (1971) - Greg Brady
- Tell It Like It Is (1971) - Greg Brady
- Alice's September Song (1971) - Greg Brady
- Double Parked (1971) - Greg Brady
- The Winner (1971) - Greg Brady
- Lights Out (1971) - Greg Brady
- The Liberation of Marcia Brady (1971) - Greg Brady
- Our Son, the Man (1971) - Greg Brady
- Coming Out Party (1971) - Greg Brady
- The Drummer Boy (1971) - Greg Brady
- Will the Real Jan Brady Please Stand Up? (1971) - Greg Brady
- Where There's Smoke (1971) - Greg Brady
- The Impractical Joker (1971) - Greg Brady
- Confessions, Confessions (1970) - Greg Brady
- What Goes Up- (1970) - Greg Brady
- The Tattle-Tale (1970) - Greg Brady
- The Not-So-Ugly Duckling (1970) - Greg Brady
- A Fistful of Reasons (1970) - Greg Brady
- The Treasure of Sierra Avenue (1970) - Greg Brady
- Call Me Irresponsible (1970) - Greg Brady
- Going, Going- Steady (1970) - Greg Brady
- The Un-Underground Movie (1970) - Greg Brady
- The Slumber Caper (1970) - Greg Brady
- The Babysitters (1970) - Greg Brady
- The Dropout (1970) - Greg Brady
- Lost Locket, Found Locket (1970) - Greg Brady
- The Grass Is Always Greener (1970) - Greg Brady
- To Move or Not to Move (1970) - Greg Brady
- The Possible Dream (1970) - Greg Brady
- The Hero (1970) - Greg Brady
- Brace Yourself (1970) - Greg Brady
- The Big Sprain (1970) - Greg Brady
- Tiger! Tiger! (1970) - Greg Brady
- The Undergraduate (1970) - Greg Brady
- Mike's Horror-Scope (1970) - Greg Brady
- 54-40 and Fight (1970) - Greg Brady
- Father of the Year (1970) - Greg Brady
- Is There a Doctor in the House? (1969) - Greg Brady
- The Voice of Christmas (1969) - Greg Brady
- Vote for Brady (1969) - Greg Brady
- Every Boy Does It Once (1969) - Greg Brady
- Sorry, Right Number (1969) - Greg Brady
- A-Camping We Will Go (1969) - Greg Brady
- Kitty Karry-All Is Missing (1969) - Greg Brady
- A Clubhouse Is Not a Home (1969) - Greg Brady
- Katchoo (1969) - Greg Brady
- Alice Doesn't Live Here Anymore (1969) - Greg Brady
- Eenie, Meenie, Mommy, Daddy (1969) - Greg Brady
- Dear Libby (1969) - Greg Brady
- The Honeymoon (1969) - Greg Brady
1973
The World of Sid & Marty Krofft at the Hollywood Bowl (TV Special)
as
Greg Brady - The Brady Bunch Kids (uncredited)
1972
The Brady Kids (TV Series)
as
Greg Brady
- Wings (1972) - Greg Brady (voice)
- The Richest Man in the World (1972) - Greg Brady (voice)
- Marlon's Birthday Party (1972) - Greg Brady (voice)
- The Big Time (1972) - Greg Brady (voice)
- It's All Greek to Me (1972) - Greg Brady (voice)
- Give Me a Home Where the Panda Bears Roam and the Dog and the Mynah Bird Play (1972) - Greg Brady (voice)
- You Took the Words Right Out of My Tape (1972) - Greg Brady (voice)
- That Was No Worthy Opponent, That Was My Sister (1972) - Greg Brady (voice)
- A Funny Thing Happened on the Way to the End Zone (1972) - Greg Brady (voice)
- It Ain't Necessarily Snow (1972) - Greg Brady (voice)
- Who Was That Dog-? (1972) - Greg Brady (voice)
- Pop Goes the Mynah (1972) - Greg Brady (voice)
- Cindy's Super Friend (1972) - Greg Brady (voice)
- Long Gone Silver (1972) - Greg Brady (voice)
- Double Trouble (1972) - Greg Brady (voice)
- Jungle Bungle, Part 2 (1972) - Greg Brady (voice)
- Jungle Bungle, Part 1 (1972) - Greg Brady (voice)
1972
The Brady Bunch Meets ABC's Saturday Superstars (TV Movie)
as
Greg Brady
1972
The ABC Saturday Superstar Movie (TV Series)
as
Greg Brady
- The Brady Kids on Mysterious Island (1972) - Greg Brady (voice)
1970
Mission: Impossible (TV Series)
as
King Victor
- Gitano (1970) - King Victor
1970
Hastings Corner (TV Movie)
as
Junior Fandango
1969
Marcus Welby, M.D. (TV Series)
as
Pancho McGurney
- The Chemistry of Hope (1969) - Pancho McGurney
1969
Adam-12 (TV Series)
as
Johnny Grant
- Log 152: A Dead Cop Can't Help Anyone (1969) - Johnny Grant
1969
It Takes a Thief (TV Series)
as
Herbie DuBois
- A Matter of Grey Matter: Part 2 (1969) - Herbie DuBois
- A Matter of Grey Matter: Part 1 (1969) - Herbie DuBois
1969
Here Come the Brides (TV Series)
as
Peter
- A Kiss Just for So (1969) - Peter
1968
Mod Squad (TV Series)
as
Newspaper Boy
- The Guru (1968) - Newspaper Boy (uncredited)
1968
Gomer Pyle: USMC (TV Series)
as
Boy #1
- A Star Is Not Born (1968) - Boy #1
1968
That Girl (TV Series)
as
Autograph Seeker
- 7 1/4: Part 2 (1968) - Autograph Seeker (uncredited)
1968
Lancer (TV Series)
as
Ben Price
- Blood Rock (1968) - Ben Price
1968
Wild in the Streets
as
Young Max (uncredited)
1968
The F.B.I. (TV Series)
as
Boy
- The Messenger (1968) - Boy
1968
The Invaders (TV Series)
as
Boy
- The Pursued (1968) - Boy
1967
Dragnet 1967 (TV Series)
as
John Heffernan
- The Christmas Story (1967) - John Heffernan
1967
Run for Your Life (TV Series)
as
Stanley
- The Company of Scoundrels (1967) - Stanley
1963
General Hospital (TV Series)
as
Hannibal
Writer
2000
Growing Up Brady (TV Movie) (book)
Music Department
2004
The Wiggles: Santa's Rockin' (Video) (guest vocalist)
Soundtrack
2012
Bigfoot (TV Movie) (performer: "What Will You Do")
2006
The Brady Bunch Cast Back in Hawaii (TV Movie) (performer: "Tiny Bubbles")
2004
The Wiggles: Santa's Rockin' (Video) ("Wags Stop Your Barking, It's Almost Christmas Day!")
2003
Dickie Roberts: Former Child Star ("Child Stars on Your Television")
1995
The Brady Bunch Movie (writer: "Till I Met You")
1978
The Further Adventures of the Wilderness Family (performer: "Wilderness Family", "Snowflakes", "To Touch The Wind")
1976
The Brady Bunch Variety Hour (TV Series) (performer - 7 episodes)
- Episode #1.8 (1977) - (performer: "I Got Love", "We Got Us", "Music Is My Life", "Piano Man", "I Believe in Music")
- Episode #1.6 (1977) - (performer: "Celebrate", "If My Friends Could See Me Now", "Southern Nights", "Stop and Smell the Roses", "Laughter in the Rain", "United We Stand")
- Episode #1.5 (1977) - (performer: "I've Got the Music in Me", "Consider Yourself", "Ease on Down the Road", "Pinball Wizard", "Live and Let Die", "That's Entertainment!", "United We Stand")
- Episode #1.3 (1977) - (performer: "Sunny Side Up", "It's Not Where You Start (It's Where You Finish)", "All By Myself", "You've Made Me So Very Happy", "Happy Together", "Happy Days", "United We Stand")
- Episode #1.2 (1977) - (performer: "Hooray For Hollywood", "Make 'em Laugh", "Hooray For Hollywood (reprise)", "You Don't Have to Be a Star (To Be in My Show)", "Everybody Is a Star", "Good Morning Starshine", "Shining Star", "United We Stand")
- Episode #1.1 (1977) - (performer: "Yankee Doodle Dandy", "Razzle Dazzle", "Car Wash", "You Gotta Have Heart", "Happy Heart", "Don't Go Breakin' My Heart", "Heartbeat, It's a Love Beat", "United We Stand")
- Pilot (1976) - (performer: "Baby Face", "Love to Love You Baby", "One", "Splish Splash", "Corner of the Sky", "Attitude Dancing", "Dance with Me", "The Hustle", " (Shake, Shake, Shake) Shake Your Booty", "The Way We Were" - uncredited)
1977
The Mike Douglas Show (TV Series) (performer - 1 episode)
- Episode #16.99 (1977) - (performer: "I Won't Last a Day Without You")
-
The Brady Bunch (TV Series) (performer - 6 episodes, 1969 - 1973) (writer - 1 episode, 1971)
- Snow White and the Seven Bradys (1973) - (performer: "Heigh-Ho" - uncredited)
- Adios, Johnny Bravo (1973) - (performer: "You've Got to Be in Love (To Love a Love Song)", "Heading to the Mountains", "Good Time Music" - uncredited)
- Grand Canyon or Bust (1971) - (performer: "Oh My Darling, Clementine" - uncredited)
- Ghost Town, U.S.A. (1971) - (performer: "Row, Row, Row Your Boat", "Hail, Hail, the Gang's All Here" - uncredited)
- Where There's Smoke (1971) - (performer: "Till I Met You") / (writer: "Till I Met You")
- A-Camping We Will Go (1969) - (performer: "I've Been Working on the Railroad" - uncredited)
Producer
2000
Growing Up Brady (TV Movie) (co-executive producer)
Thanks
2004
The Wiggles: Santa's Rockin' (Video) (special thanks)
Self
2023
The Very VERY Best of the 80s (TV Series)
as
Self
- 80s Early Sitcoms (2023) - Self
2022
The Masked Singer (TV Series)
as
Self / Self - Mummies
- Seasonal Sing-A-Long Spectacular (2022) - Self
- Two Hour Epic Final: Part 1 (2022) - Self
- TV Theme Night (2022) - Self - Mummies
2022
The 74th Primetime Emmy Awards (TV Special)
as
Self
2022
The Kendall K. & Friends Show (TV Series)
as
Self - Gregory 'Greg' Brady
- Kendall K.'s 10th Anniversary on Television. (2022) - Self - Gregory 'Greg' Brady
2007
Entertainment Tonight (TV Series)
as
Self / Self - Phone Interview
- ET Music Monday! (2019) - Self
- Monday Exclusives! (2019) - Self
- Angelina Jolie The Eternals Secrets (2019) - Self
- ET's Nashville Week: Florida Georgia Line Friday! (2019) - Self
- Entertainment Tonight at the Brady Bunch House (2019) - Self
- ET's Playing with Fire with John Cena! (2019) - Self
- Aretha Franklin Star-Studded Tribute! (2019) - Self
2021
Sundays with Sid (TV Series)
as
Self
- Episode #2.45 (2021) - Self
2021
Daily Blast Live (TV Series)
as
Self
- Episode dated 30 June 2021 (2021) - Self
2021
Dragging the Classics: The Brady Bunch (TV Special)
as
Mike Brady
2020
Sidewalks Entertainment (TV Series)
as
Self - Guest
- Barry Williams (2020) - Self - Guest
2020
The Top Ten Revealed (TV Series)
as
Self
- Epic Songs of '88 (2020) - Self
- MORE Hits That Were Covers (2020) - Self
- Soul Songs of the 60s (2020) - Self
- Epic Songs of '69 (2020) - Self
- Epic Songs of '74 (2020) - Self
- Rockin' ROCK Titles (2020) - Self
2019
The Very Very Best of the 70s (TV Series)
as
Self - Commentator / Self
- Late 70s Sitcoms (2020) - Self
- Sexy Sirens (2019) - Self - Commentator
- Epic Movies of '75 (2019) - Self - Commentator
- TV Moms (2019) - Self - Commentator
- Amazing Toys (2019) - Self - Commentator
- Sci-Fi Movies (2019) - Self - Commentator
- Stand-Up Comedians (2019) - Self - Commentator
- Teen Flicks (2019) - Self - Commentator
- Action TV Shows (2019) - Self - Commentator
2020
A Celebrity's Guide to Giving (TV Series)
as
Self
- Barry Williams: Eden Animal Haven (2020) - Self
2020
Collector's Call (TV Series)
as
Self
- Meet Mancow (2020) - Self
2019
Back Home with the Bradys (TV Series)
as
Self
- Barry Williams (2019) - Self
2014
Today (TV Series)
as
Self - Guest / Self
- Episode dated 13 December 2019 (2019) - Self - Guest
- Episode dated 9 September 2019 (2019) - Self - Guest
- Episode dated 10 April 2019 (2019) - Self - Guest
- Episode dated 7 February 2019 (2019) - Self - Guest
- Episode dated 30 May 2017 (2017) - Self - Guest
- Episode dated 30 September 2015 (2015) - Self - Guest
- Episode dated 4 February 2015 (2015) - Self
- Episode dated 2 June 2014 (2014) - Self - Guest
2019
Watch What Happens Live with Andy Cohen (Podcast Series)
as
Self - Guest
- The Brady Bunch Cast (2019) - Self - Guest
2019
A Very Brady Renovation (TV Series)
as
Self / Self - Greg
- Behind the Build: We're Gonna Keep On, Keep On Showing You More (2019) - Self
- Behind the Build: Scenes We Fern-ally Get to Show You (2019) - Self
- A Sunshine Day on Clinton Way (2019) - Self
- Orange You Glad It's Avocado? (2019) - Self
- Here's the Second Story (2019) - Self - Greg
- Honey, We're Home! (2019) - Self
2019
The Late Show with Stephen Colbert (TV Series)
as
Self
- Senator Elizabeth Warren/The Brady Bunch (2019) - Self
2019
Ok! TV (TV Series)
as
Self
- Episode #5.9 (2019) - Self
2019
A Very Brady After Show (TV Series)
as
Self
2019
Chopped (TV Series)
as
Self - Judge
- Brady Bunch Bash (2019) - Self - Judge
2019
WJBK: Fox 2 Detroit News (TV Series)
as
Self
- Episode dated 17 May 2019 (2019) - Self
2018
Building Brady (TV Series)
as
Self
- Bradys with Power Tools (2019) - Self
- A Brady Social Media Takeover (2019) - Self
- Something Groovy (2019) - Self
- Mike Tackles Demo (2018) - Self
- Kicking Off the Brady Reno (2018) - Self
2019
The Mystery Hour (TV Series)
as
Self
- Barry Williams and Barry Williams and the Traveliers (2019) - Self
2018
The Blake & Sal Show (Podcast Series)
as
Panelist
- Wizard World Madison 2018 (2 Parts) (2018) - Panelist
2018
Viewer Direction Advised (Documentary)
as
Self
2017
Battle of the Network Stars (TV Mini Series)
as
Self - Contestant
- Doctors vs. Famous TV Families (2017) - Self - Contestant
2016
Hollywood Today Live (TV Series)
as
Self
- Barry Williams & Christopher Knight/Gary Owen/Red Carpet Steals (2016) - Self
2016
Generation X (TV Mini Series documentary)
as
Self - Actor, 'Greg Brady'
- Family, Reimagined (2016) - Self - Actor, 'Greg Brady'
2015
Worst Cooks in America (TV Series)
as
Self - Contestant
- Celebrity: Final Food Fight (2015) - Self - Contestant (credit only)
- Tapas Can't Stop Us (2015) - Self - Contestant (credit only)
- Riddle Me This (2015) - Self - Contestant
- Celebrity Showdown (2015) - Self - Contestant
- Takeout or Get Out (2015) - Self - Contestant
- Celebrity Pot-Un-Lucky (2015) - Self - Contestant
2015
Kendra on Top (TV Series)
as
Self
- Thirsty Is the New Kendra (2015) - Self
- Assistant Living (2015) - Self
2015
A Very Barry Branson (TV Series)
as
Self
2014
Celebrity Wife Swap (TV Series)
as
Self
- Joe Piscopo/Barry Williams (2014) - Self
2014
Good Morning America (TV Series)
as
Self
- Episode dated 2 June 2014 (2014) - Self (voice)
2008
Inside Edition (TV Series documentary)
as
Self
- Mom Breaks Back Saving Son (2014) - Self
- Episode dated 15 October 2008 (2008) - Self
2014
The Talk (TV Series)
as
Self
- "The Brady Bunch" Reunion (2014) - Self
2013
Oprah: Where Are They Now? (TV Series)
as
Self
- The Brady Bunch, Oprah's Teen Crush, and David Cassidy (2013) - Self
2012
Celebrity House Hunting (TV Series)
as
Self
2011
Celebrity Nightmares Decoded (TV Series)
as
Self
- Pilot (2011) - Self
2011
Let's Do Lunch (TV Series)
as
Self
- Let's Do Lunch with Special Guest Barry Williams (2011) - Self
2010
Totally Tracked Down (TV Series)
as
Self
- Christopher Knight: From His TV Family to His Real Family (2010) - Self
2010
The Trainer (TV Movie)
as
Self
2009
The Jay Leno Show (TV Series)
as
Self
- Episode #1.56 (2009) - Self
2009
Celebrity Ghost Stories (TV Series documentary)
as
Self
- Celebrity Ghost Stories (Carnie Wilson, Eric Roberts, Elisabeth Rohm, C. Thomas Howell) (2009) - Self
2007
Whatever Happened To? (TV Series)
as
Self
- Middle Sibbles (2009) - Self
- Big Brothers (2007) - Self
2009
2009 Game Show Awards (TV Special)
as
Self
2009
The 7th Annual TV Land Awards (TV Special)
as
Self
2009
Rachael Ray (TV Series)
as
Self
- Episode #3.82 (2009) - Self
2008
Mother Goose Parade (TV Special)
2008
Fox Reality Really Awards (TV Special)
as
Self
2008
The 6th Annual TV Land Awards (TV Special)
as
Self
2008
Celebrity Rehab with Dr. Drew (TV Series)
as
Self
- Friends and Family (2008) - Self
2008
1 vs. 100 (TV Series)
as
Self
- Episode #2.1 (2008) - Self
2007
The Singing Bee (TV Series)
as
Self
- Episode #2.18 (2007) - Self
2007
My Music: The 70s (TV Movie)
as
Self - Host
2007
40 Smokin' on-Set Hookups (TV Movie documentary)
as
Self
2007
The 5th Annual TV Land Awards (TV Special)
as
Self - Winner & Performer
2007
TV Land: Myths and Legends (TV Series documentary)
as
Self
2006
The John Kerwin Show (TV Series)
as
Self
- Episode dated 20 September 2006 (2006) - Self
2006
Jimmy Kimmel Live! (TV Series)
as
Self
- Episode #4.308 (2006) - Self
- Episode #4.172 (2006) - Self
2006
TV Land's Top Ten (TV Series documentary)
as
Self
- Top Ten Brady Bunch Episodes (2006) - Self
- Top 10 TV Weddings (2006) - Self
2006
The Brady Bunch Cast Back in Hawaii (TV Movie)
as
Self
2006
I've Got a Secret (TV Series)
as
Self
- Episode dated 6 June 2006 (2006) - Self
2004
Living in TV Land (TV Series documentary)
as
Self
- Barry Williams (2006) - Self
- Dick Van Patten (2004) - Self
2000
Biography (TV Series documentary)
as
Self
- The Brady Bunch (2005) - Self
- Robert Reed: Unfinished Business (2001) - Self
- Florence Henderson: Here's the Story (2000) - Self
2005
The Greatest (TV Series documentary)
as
Self
- 100 Greatest Kid Stars (2005) - Self
2005
The Brady Bunch: Coming Together Under One Roof (Video short documentary)
as
Self - 'Greg Brady'
2004
Life & Style (TV Series)
as
Self
- Episode dated 20 December 2004 (2004) - Self
2004
McEnroe (TV Series)
as
Self
- Episode dated 29 November 2004 (2004) - Self
2004
The Wiggles: Specials (TV Series)
as
Self
- Santa's Rockin'! (2004) - Self
2004
Get Down Tonight: The Disco Explosion (TV Special documentary)
as
Self
2004
The Brady Bunch 35th Anniversary Reunion Special: Still Brady After All These Years (TV Movie documentary)
as
Self
2004
The Wiggles: Santa's Rockin' (Video)
as
Self
2004
The Surreal Life (TV Series)
as
Self
- Battle of the Bands (2004) - Self
2004
TV Land Convention Special (TV Movie documentary)
as
Self
2004
Hamish & Andy (TV Series)
as
Self
- Episode #1.2 (2004) - Self
2004
Rove Live (TV Series)
as
Self
- Episode #5.4 (2004) - Self
2004
Good Morning Australia (TV Series)
as
Self
- Episode dated 28 February 2004 (2004) - Self
2004
Pyramid (TV Series)
as
Self - Celebrity Contestant
- Episode dated 3 February 2004 (2004) - Self - Celebrity Contestant
2003
Reel Comedy (TV Series)
as
Self
- Dickie Roberts: Former Child Star (2003) - Self
2003
The Wayne Brady Show (TV Series)
as
Self
- Episode #2.30 (2003) - Self
2003
Hollywood Squares (TV Series)
as
Self - Panelist
- Episode dated 12 September 2003 (2003) - Self - Panelist
- Episode dated 11 September 2003 (2003) - Self - Panelist
- Episode dated 10 September 2003 (2003) - Self - Panelist
- Episode dated 9 September 2003 (2003) - Self - Panelist
- Episode dated 8 September 2003 (2003) - Self - Panelist
2003
Intimate Portrait (TV Series documentary)
as
Self - Interviewee
- Florence Henderson (2003) - Self - Interviewee
2003
ABC's 50th Anniversary Celebration (TV Special documentary)
as
Self
1999
E! True Hollywood Story (TV Series documentary)
as
Co-Host / Self
- Blood Brothers: Jim & Artie Mitchell (2003) - Co-Host
- The Brady Bunch (1999) - Self
2003
TV Land Awards: A Celebration of Classic TV (TV Special)
as
Self
2002
Inside TV Land (TV Series)
as
Self
- Inside TV Land: Style and Fashion (2003) - Self
- Inside TV Land: 40 Greatest Theme Songs (2002) - Self
2003
TV's Most Memorable Weddings (TV Special documentary)
as
Self
2003
ET in TV Land (TV Series documentary)
as
Self
- Behind the Bradys (2003) - Self
2002
The 2002 Billboard Music Awards (TV Special)
as
Self
2002
Celebrity Boot Camp (TV Special)
as
Self
2002
Fear Factor (TV Series)
as
Self
- Celebrity Fear Factor 3 (2002) - Self
2002
Howard Stern (TV Series)
as
Self
- Episode dated 20 August 2002 (2002) - Self
2002
Celebrity Boxing (TV Special)
as
Self
2001
Weakest Link (TV Series)
as
Self
- The Brady Bunch Cast (2001) - Self
1996
Mad TV (TV Series)
as
Self
- Episode #6.10 (2000) - Self
- Episode #1.16 (1996) - Self
2000
The 2000 Billboard Music Awards (TV Special)
as
Self
2000
The Rosie O'Donnell Show (TV Series)
as
Self
- Episode dated 16 June 2000 (2000) - Self
2000
Growing Up Brady (TV Movie)
as
Self / Narrator
1999
The Howard Stern Radio Show (TV Series)
as
Self
- Episode dated 6 November 1999 (1999) - Self
1999
The Daily Show (TV Series)
as
Self
- Dave Grohl (1999) - Self
1999
TV Guide's Truth Behind the Sitcom Scandals (TV Movie documentary)
as
Self
1998
Headliners & Legends with Matt Lauer (TV Series documentary)
as
Self
- The Brady Bunch - Self
1997
The Three Stooges Greatest Hits (TV Movie)
as
Self
1995
Saturday Night Live (TV Series)
as
Self
- David Schwimmer/Natalie Merchant (1995) - Self (uncredited)
1994
The Suzanne Somers Show (TV Series)
as
Self
- Episode #1.30 (1994) - Self
1993
A '70s Celebration: The Beat Is Back (TV Special)
as
Self
1993
1993 MTV Movie Awards (TV Special)
as
Self
1982
The John Davidson Show (TV Series)
as
Self
- Episode dated 17 March 1982 (1982) - Self
1980
Jerry Lewis MDA Telethon (TV Special)
as
Self
1973
The Mike Douglas Show (TV Series)
as
Self / Self - Actor
- Episode #16.99 (1977) - Self
- Episode #14.90 (1975) - Self
- Episode #12.203 (1973) - Self - Actor
1977
Donny and Marie (TV Series)
as
Self
- Episode #2.14 (1977) - Self
1974
Celebrity Bowling (TV Series)
as
Self
- Episode dated 1 May 1975 (1975) - Self
- Show #85 (1974) - Self
1970
American Bandstand (TV Series)
as
Self
- Episode #15.48 (1972) - Self
- Episode #15.22 (1972) - Self
- Episode #14.16 (1970) - Self
1970
The Merv Griffin Show (TV Series)
as
Self
- Governor Ronald Reagan, Willie Mays, Florence Henderson, Jose Feliciano, Alice McManus (1970) - Self
Archive Footage
2015
Entertainment Tonight (TV Series)
as
Self
- ET Holiday TV Memories (2019) - Self
- ET's New Year's Revolution! (2019) - Self
2021
History of the Sitcom (TV Series documentary)
as
Greg Brady
- A Family Matter (2021) - Greg Brady
2020
Behind Closed Doors (TV Series)
as
Self
- The Brady Bunch (2020) - Self
2020
Ok! TV (TV Series)
as
Self
- Episode #7.120 (2020) - Self
2018
Weekend Sunrise (TV Series)
as
Self
- Episode dated 29 July 2018 (2018) - Self (uncredited)
2016
The Insider (TV Series)
as
Self
- Episode #13.72 (2016) - Self
2015
Extra (TV Series)
as
Self
- Episode #21.247 (2015) - Self
2008
20 to 1 (TV Series documentary)
as
Self / Greg Brady
- Child Stars: Where Are They Now? (2008) - Self / Greg Brady (uncredited)
2006
I Was a Network Star (TV Movie documentary)
as
Self
1995
Brady Bunch Home Movies (TV Special documentary)
as
Self
References
Barry Williams (actor) Wikipedia
(Text) CC BY-SA