State Secret is a 1950 British drama film directed by Sidney Gilliat and starring Douglas Fairbanks Jr., Jack Hawkins, Glynis Johns, Olga Lowe and Herbert Lom. It was made at Isleworth Studios. It was released in the United States under the title The Great Manhunt.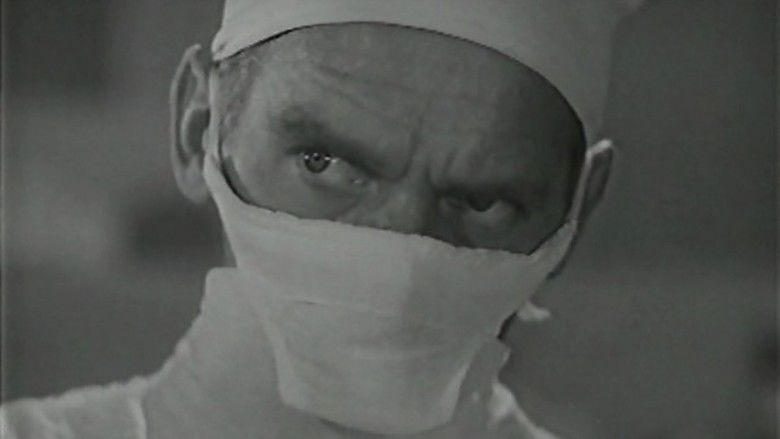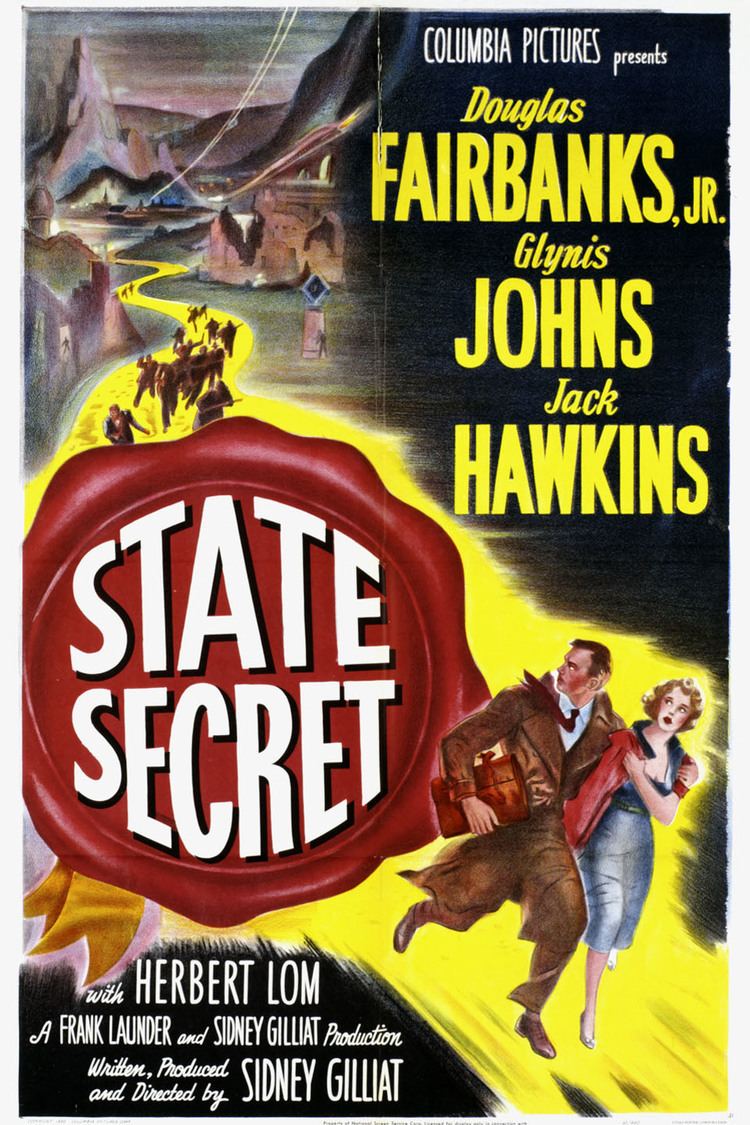 John Marlowe (Douglas Fairbanks Jr.) is an American surgeon visiting England when he is decoyed to Vosnia, a small European country. He finds that he is to operate on the Vosnian dictator. The dictator dies but is replaced by a look-alike. As one of the few who know, Marlowe is hunted by the country's secret police.
Marlowe flees and seeks the help of Lisa Robinson (Glynis Johns). They are pursued across the country and are on the point of escaping when she is shot. Marlowe could escape but stays.
The head of the secret police, Colonel Galcon (Jack Hawkins) arranges a "shooting accident" for Marlowe, but, as Marlowe walks outside to his fate, the false dictator is heard making a live speech on the radio. Shots are heard and Marlowe goes back inside the building. Galcon confirms by telephone that the stand-in has been assassinated.
Marlowe and Galcon discuss the situation and Galcon realises that it may be over for him. As the people have seen the "dictator" die, it is no longer necessary to have a cover-up. Marlowe and Robinson are released and fly to freedom.
In The New York Times, Bosley Crowther wrote, "... this picture is just about as lively as they come, and under Mr. Gilliat's direction, it moves like an auto gaining speed ... Beautifully photographed in Italian cities and in the Italian Dolomites, the whole adventure has the eminent advantage of a sparkling Continental atmosphere. And it also has the advantage of good performance by all concerned—by Mr. Fairbanks as the kidnapped surgeon, looking a little like Eugene O'Neill; by Miss Johns, very saucy and explosive, as the music-hall girl; by Jack Hawkins as the Vosnian premier, with an Oxford accent and a Nazi attitude; by Herbert Lom as the Balkan shyster and any number of others in small roles."
Trade papers called the film a "notable box office attraction" in British cinemas in 1950.
State Secret was not that popular in the US but Fairbanks Jr. said "I thought I did my best work ever; Sidney really kept the pot boiling."