Covid-19
Narrow Bay




Drawbridge




4 July 1959




8.5 m




County Route 46




1058770




Steel




371 m




Narrow Bay






2 lanes of CR 46 William Floyd Parkway




Suffolk County Department of Public Works




2.5 million USD (1960 USD)




Smith Point County Park, Wertheim National Wildlife R, Fire Island National Seashore, Manor St George, Mastic–Shirley
The Smith Point Bridge is a steel drawbridge located on the south shore of central Long Island, New York.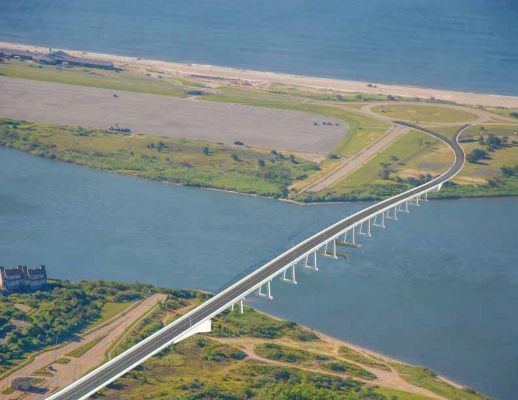 The bridge crosses the narrows between the Great South Bay to its west and Moriches Bay to the east side of the bridge. The Smith Point Bridge, which is the southern terminus of the four-lane William Floyd Parkway (Suffolk CR 46), opened on July 4, 1959 in Shirley, New York. This bridge serves the Smith Point County Park on the east end of Fire Island, New York. The largest park owned by Suffolk County. The park derives its name from Smith Point which is a peninsula on the Long Island mainland sticking into Bellport Bay which in turn was named for William "Tangier" Smith who in the 17th century owned 50 miles of ocean front property in the Manor of St. George. The Smith Point peninsula is not actually owned by the park.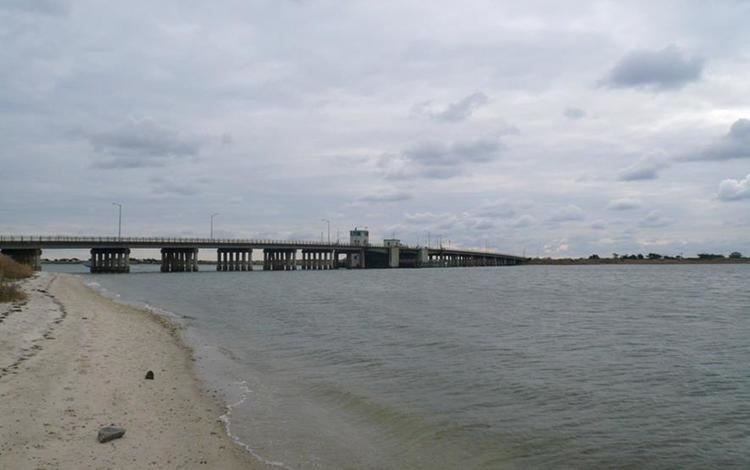 Access to the beach and the rest of the park is provided by the William Floyd Parkway which crosses Narrow Bay on the two-lane Smith Point Bridge. Large parking fields with tunnels to the Atlantic Seashore are in the area immediately at the end of the Parkway.

A guarded road (with access with permit) extends the end of the barrier island. The park used to extend from the east end of the Fire Island Wilderness portion of the National Seashore to the end of the island at Moriches Inlet, but its west end has been cut short by the breach created during hurricane Sandy.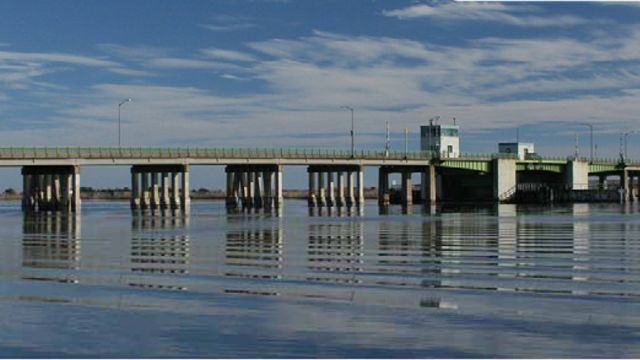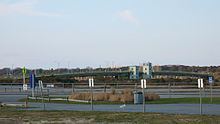 In summer 1955, the Shirley-Mastic Chamber of Commerce broke ground and invited 12,000 people to initiate the building of the new Smith Point Bridge to Fire Island.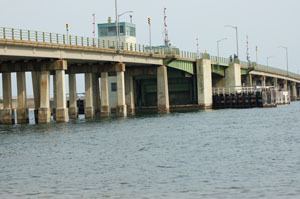 The Bridge that spans one-quarter mile represented the first step by Suffolk County to preserve 810 miles of shore frontage for public purposes.
The bridge project was the development of Smith Point County Park, with a beach frontage of 6,000 feet along the eastern side of Fire Island Barrier Island on Atlantic Ocean. The park was to include bathing and camping facilities.
The entire structure was built on concrete piles, with a reinforced concrete roadway laid on a steel beam superstructure.
Type of bridge: - Steel-deck bascule bridge (drawbridge)
Construction started: July 16, 1955
Opened to traffic: - July 4, 1959
Length of bascule draw span: - 80 feet
Total length of bridge: - 1,216 feet
Width of bridge: - 28 feet
Number of traffic lanes: - 2 lanes
Width of roadway: - 22 feet
Clearance at center above mean high water: - 22 feet
Cost of original structure (including approaches): - $2,500,000
Smith Point Bridge Wikipedia