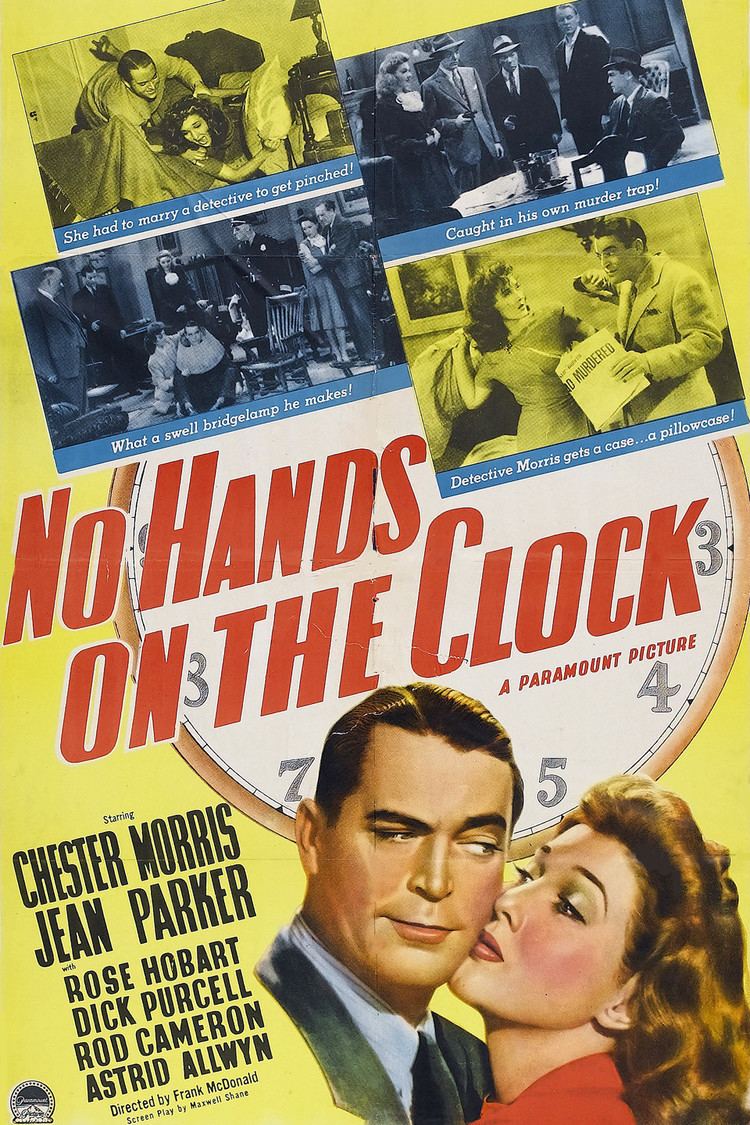 Private detective Humphrey Campbell (Chester Morris) tracks down a runaway woman and ends up marrying her (Jean Parker). On the way to Reno, Nevada, for their honeymoon, the couple stop at a bank, which is robbed by three men. Humphrey's employer, Oscar Flack (George Watts) of the Flack Missing Persons Bureau, tracks the newlyweds to a Reno hotel. (Across from the hotel, Humphrey's wife Louise spots an odd advertising clock, which has no hands. This has no bearing on anything, however.) Oscar wants him to find a missing man, Hal Benedict. Louise convinces him to take the case after Oscar promises her a fur coat for locating Hal. They go to see Warren Benedict, Hal's father. When Humphrey learns the FBI may be involved, he wants nothing to do with the case, but Oscar gets him to change his mind. Humphrey tries to keep Louise out of danger, but she has other ideas and keeps tagging along.
In the hotel bar, Humphrey learns that Hal was often seen with a woman, a redhead named Irene Donovan. A blonde named "Gypsy" Toland offers him a ride to Irene's place, but when Humphrey is spotted by a furious Louise, he gets out of the car. Humphrey later finds Irene dead. He also finds a very much alive Rose Madden, Hal's fiancee, who protests she did not kill Irene. They drive off in Rose's car, then park and start talking. Louise spots him with the brunette Rose. Irene is ready to walk out on Humphrey, but the police will not let her leave because her husband is now a murder suspect.
Humphrey goes to see Clyde Copley, a collections investigator who admits he was hired by Hal to retrieve letters Hal wrote to Irene; Irene threatened to use them if he married Rose Madden. Humphrey is cleared of the murder. Police Chief Bates learns that he has a solid alibi.
Warren Benedict asks to see to Humphrey, but three men fire at Humphrey and Louise as they drive to Benedict's ranch. In a shootout, Humphrey wounds two of the men and drives them off. Then Humphrey figures out why the silver dollar found in Irene's hand seemed familiar: it is the trademark of Red Harris, a bank robber. Afterward, Benedict shows Humphrey a ransom note demanding $50,000 for Hal's return and specifying that Benedict's foreman Harry Belding drop off the money that night. Humphrey tells Benedict to do as ordered.
Humphrey is accosted by two FBI agents. They are looking for a bank robber, and the sketch looks very much like Humphrey, but Oscar vouches for him. Later, Belding is murdered and robbed while on his way to deliver the ransom money.
Eventually, Gypsy lures Humphrey into an abduction; it turns out that Red Harris wants revenge on Stafford, Humphrey's crooked lookalike. Red has to be convinced that Humphrey is not the one he wants. Humphrey determines that Red does not know any of the murder suspects, at least under their real names, so Humphrey suggests he stand outside a window to try to identify the person who knows him well enough to know his trademark. Red does not trust him, but Louise, who was caught snooping outside offers to be his hostage. Humphrey gathers everybody in Copley's office. Red does not spot anyone he knows, and is killed in a shootout with the FBI agents, tipped off by an anonymous phone call. Humphrey finally realizes the killer must be Copley.
Chester Morris as Detective Humphrey Campbell
Jean Parker as Mrs. Louise Campbell
Rose Hobart as Mrs. Marion West
Dick Purcell as Red Harris
Astrid Allwyn as Gypsy Toland
Rod Cameron as Tom Reed
Lorin Raker as Clyde Copley
Billie Seward as Rose Madden
George Watts as Oscar Flack
James Kirkwood as Warren Benedict
Robert Middlemass as Police Chief Bates
Ralph Sanford as Officer Gimble
Grant Withers as Harry Belding
George J. Lewis as Dave Paulson
Keye Luke as Severino (uncredited)