Birth name

Susan Janet Ballion




Role

Singer · siouxsie.com




Name

Siouxsie Sioux





Years active

1976–present




Instruments

Vocals, guitar




Ex-spouse

Budgie







Born 27 May 1957 (age 66) London, England (

1957-05-27

)


Genres

Post-punk, new wave, gothic rock, alternative rock, exotica


Occupation(s)

Musician, songwriter, singer, producer




Labels

Polydor, Geffen, Sioux, W14


Music groups

Siouxsie and the Banshees, The Creatures (Since 1981)


Albums

Mantaray, Join Hands, Hai!, Kaleidoscope, The Scream



Similar

Budgie (musician), Steven Severin, Robert Smith (musician)




Profiles




Myspace
Siouxsie Sioux - Mantaray
Siouxsie Sioux (/ˈsuːziː suː/, born Susan Janet Ballion; 27 May 1957) is an English singer, songwriter, musician and producer. She is best known as the lead singer of the alternative rock band Siouxsie and the Banshees (1976–1996) and the drum and voice duo The Creatures (1981–2005). Siouxsie and the Banshees released 11 studio albums and several UK Top 20 singles including "Hong Kong Garden", "Happy House", "Peek-a-Boo" plus a US Billboard Top 25 hit "Kiss Them for Me". With The Creatures, Siouxsie recorded four studio albums and the hit single "Right Now". She has also sung with artists such as Morrissey and John Cale. In the mid-2000s, she began a solo career and released Mantaray in 2007.
Contents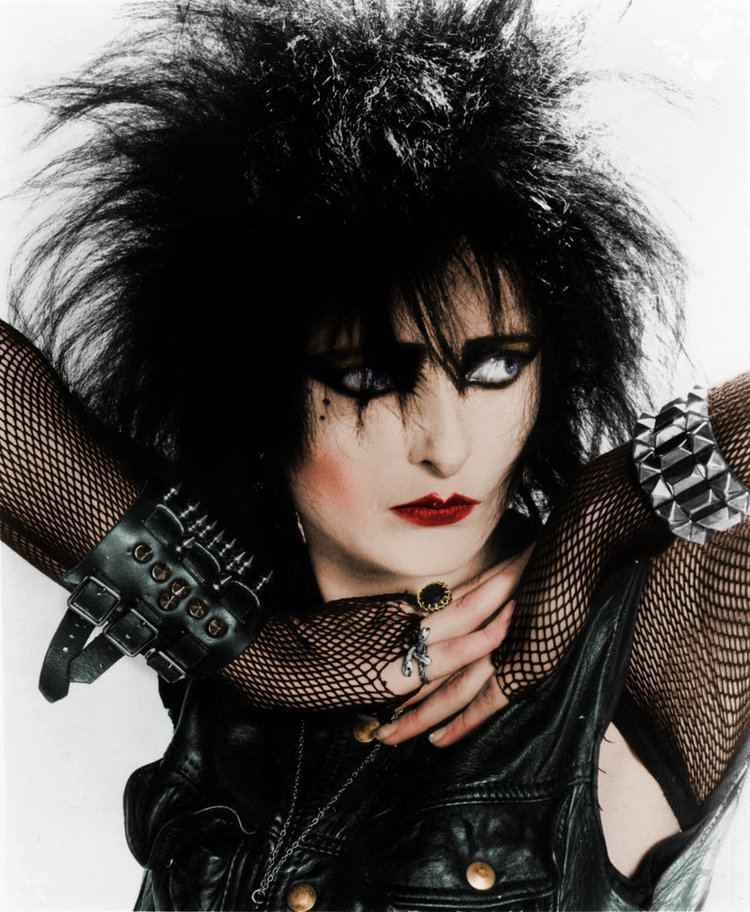 Allmusic named Siouxsie as "one of the most influential British singers of the rock era". Her songs have been covered by Jeff Buckley, Tricky and LCD Soundsystem. Her records have also been praised by artists such as PJ Harvey and TV on the Radio. In 2011, she was awarded for Outstanding Contribution to Music at the Q Awards and in 2012, at the Ivor Novello Awards, she received the Inspiration Award.
The vocal range of siouxsie sioux
Early life (1957–76)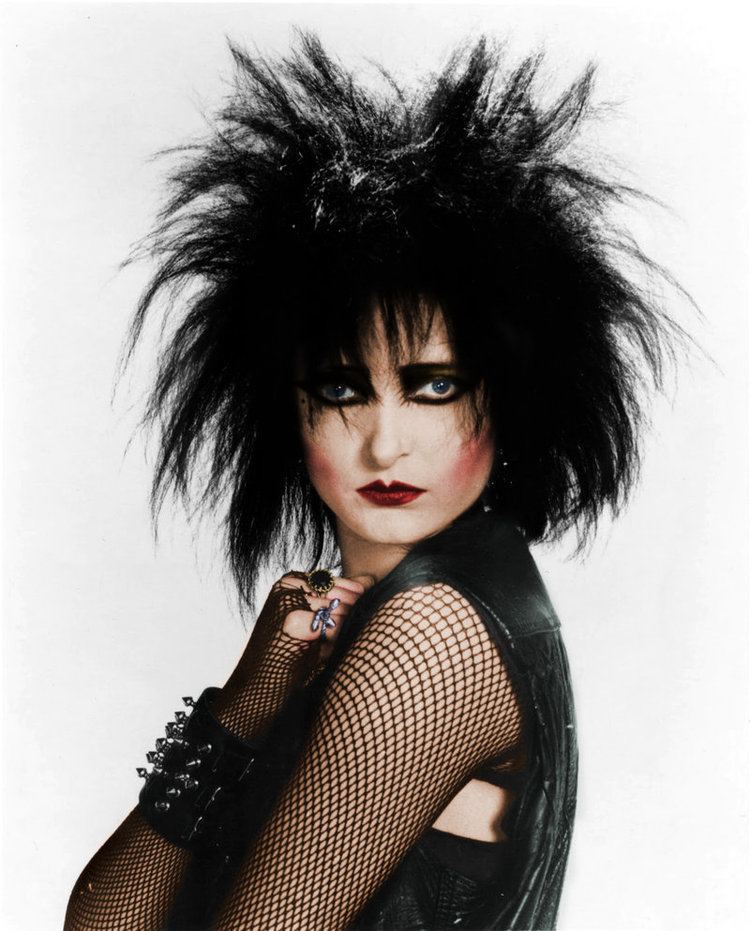 Siouxsie was born Susan Janet Ballion on 27 May 1957 at Guy's Hospital in Southwark, England. She is ten years younger than her two siblings. Her brother and sister were born while the family was based in the Belgian Congo. Her parents met in that colony and stayed working there for a few years. Her mother, Betty, was a bilingual English secretary and her father was a bacteriologist who milked venom from snakes. He was a Walloon from the French-speaking part of Belgium. In the late 1950s, before Siouxsie's birth, the family moved to England. The Ballions lived in a suburban district, in Chislehurst in Kent (now south-east London). Siouxsie had an isolated youth. Her comrades invited her home but she couldn't reciprocate as her father drank at home and didn't work. She was aware of her family being different. The Ballions weren't part of the community. Their house was different: elsewhere, "life in all its normality was being paraded". She later said: "the suburbs inspired intense hatred".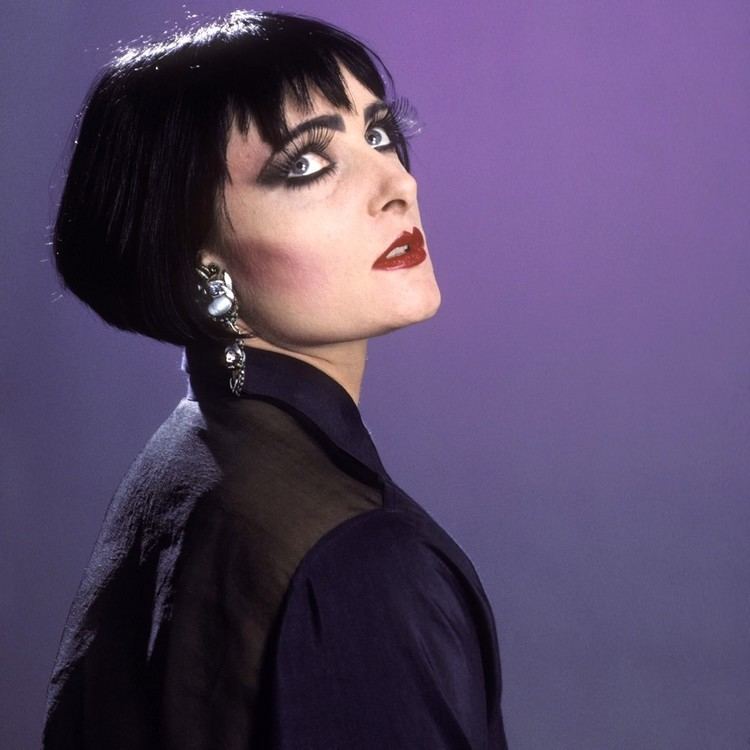 At the age of nine, Susan and a friend were seriously sexually assaulted. The more damaging aspect being the assault was ignored by her parents. The episode became an unspoken item. From that moment, she started to acquire disrespect for adulthood. Years later, she stated: "I grew up having no faith in adults as responsible people. And being the youngest in the family I was isolated – I had no-one to confide in. So I invented my own world, my own reality. It was my own way of defending myself – protecting myself from the outside world. The only way I could deal with how to survive was to get some strong armour."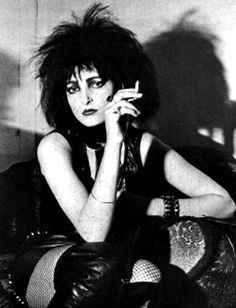 Her father died when Siouxsie was 14 years old, resulting in an immediate adverse effect on her health. She lost a lot of weight and missed school. After several misdiagnoses, she was operated on and survived a bout of ulcerative colitis. During the weeks of recovery in summer 1972, she watched television in the hospital and saw David Bowie on Top of the Pops.
At 17, she left school. It was during this period that she began frequenting the local gay discos where most of her sister's friends used to go. She introduced her own friends to that scene. In November 1975, a new young group called Sex Pistols performed at the local art college in Chislehurst. Siouxsie did not attend, but one of her friends told her how their singer threatened the string of students present at that gig. He added that they sounded like The Stooges. In February 1976, Siouxsie and her friend Steven Severin (then still called Steven Bailey) went to see Sex Pistols play in the capital. After chatting with members of the band, Siouxsie and Severin decided to follow them regularly. In the following months, journalist Caroline Coon coined the term "Bromley Contingent" to describe this group of eccentric teenagers devoted to the Sex Pistols.
Siouxsie became well known in the London club scene for her glam, fetish and bondage attire, which later became part of punk fashion. She would also later epitomise gothic style with her signature cat-eye makeup, deep red lipstick, spiky dyed-black hair, and black clothing.
In early September 1976, the Bromley Contingent followed Sex Pistols to France, where Siouxsie was beaten up for wearing a black armband with a swastika on it. She claimed her intent was to shock the bourgeoisie, not to make a political statement. She later wrote the song "Metal Postcard (Mittageisen)" (in memory of the anti-Nazi artist John Heartfield).
Following the adage of DIY and the idea that the people in the audience could be the people on stage, Siouxsie and Severin decided to form a band. When a support slot at the 100 Club Punk Festival (organised by Malcolm McLaren) opened up, they decided to make an attempt at performing, although at that time they did not know how to play any songs. On 20 September 1976, the band improvised music as Siouxsie recited poems and prayers she had memorised. This "Lord's Prayer" performance lasted 20 minutes.
For critic Jon Savage, Siouxsie was "unlike any female singer before or since, commanding yet aloof, entirely modern." She opened a new era for women in music as Viv Albertine from The Slits would later comment:
"Siouxsie just appeared fully made, fully in control, utterly confident. It totally blew me away. There she was doing something that I dared to dream but she took it and did it and it wiped the rest of the festival for me, that was it. I can't even remember everything else about it except that one performance."
One of Siouxsie's first public appearances was with the Sex Pistols on Bill Grundy's television show, on Thames Television in December 1976. Standing next to the band, Siouxsie made fun of the presenter when he asked her how she was doing. She responded: "I've always wanted to meet you, Bill". Grundy, who was drunk, suggested a meeting after the show. That directly provoked a reaction from Sex Pistols guitarist Steve Jones, who responded with a series of expletives never heard before on early-evening television. This episode created a media furore on the front covers of several tabloids, including the Daily Mirror with the headline "Siouxsie's a Punk Shocker". This event had a major impact on the Sex Pistols' subsequent career, and overnight, they became a household name.
Not liking the cliches put forward by the press, Siouxsie distanced herself from that scene and stopped seeing Sex Pistols. She decided to focus all her energy on her own band, Siouxsie and the Banshees.
Siouxsie and the Banshees, and the Creatures (1977–96)
In 1977, Siouxsie began touring in England as Siouxsie and the Banshees. One year later, their first single, "Hong Kong Garden," reached the top 10 in the UK. With its oriental-inflected xylophone motif, it was depicted by critic Paul Rambali as "a bright, vivid narrative, something like snapshots from the window of a speeding Japanese train, power charged by the most original, intoxicating guitar playing heard in a long, long time."
Their first album, 1978's The Scream, was described by Nick Kent in the NME in the following terms: "The band sounds like some unique hybrid of The Velvet Underground mated with much of the ingenuity of Tago Mago-era Can, if any parallel can be drawn". At the end of the article, he added this remark: "Certainly, the traditional three-piece sound has never been used in a more unorthodox fashion with such stunning results." The Scream was later hailed by the NME as one of the best debut albums of all time along with Patti Smith's Horses. Join Hands followed in 1979.
The 1980 album Kaleidoscope marked a change in musical direction with the arrival of John McGeoch, considered "one of the most innovative and influential guitarists of the past 30 years" by The Guardian. The hit single "Happy House" was qualified as "great Pop" with "liquid guitar" and other songs like "Red Light" were layered with electronic sounds. Kaleidoscope widened Siouxsie's audience, reaching the top 5 in the UK charts. Juju followed in 1981, reaching number 7; the singles "Spellbound" and "Arabian Knights" were described as "pop marvels" by the Guardian. During recording sessions for Juju, Siouxsie and drummer Budgie formed a percussion-oriented side project called The Creatures, inspired by the stripped-down sound of vocal and drum tracks. The first record from the duo was the EP Wild Things.
In 1982, the British press greeted the Siouxsie and the Banshees' album A Kiss in the Dreamhouse enthusiastically. Richard Cook in the NME finished his review with "I promise. This music will take your breath away."
In 1983, Siouxsie went to Hawaii to record the Creatures' first album Feast, which included the hit single "Miss the Girl". Later that year, Siouxsie and Budgie released "Right Now", a song from Mel Torme's repertoire that the Creatures re-orchestrated with brass arrangements. Then with the Banshees (including guitarist Robert Smith of The Cure), she covered The Beatles' "Dear Prudence", reaching number 3 on the UK Singles Chart. Two albums followed with Smith: Nocturne, recorded live in London in 1983, and 1984's Hyaena. 1986's Tinderbox and the 1987 covers album Through the Looking Glass both reached the top 15 in the UK.
In 1988, the single "Peek-a-Boo" marked a musical departure from her previous work, anticipating hip hop-inspired rock with the use of samples. The song was praised by the NME as "oriental marching band hip hop with farting horns and catchy accordion" and hailed by the Melody Maker as "a brightly unexpected mixture of black steel and pop disturbance." The Peepshow album was considered by critics to be the Banshees' most successful album in years.
Siouxsie and Budgie then went to Spain to record another Creatures album, Boomerang. The songs on the album took a different direction from previous Creatures works, with backing music ranging from flamenco to jazz and blues styles. NME hailed it as "a rich and unsettling landscape of exotica". In 2012, one of the songs, "You!", was used by two dancers in the US TV show So You Think You Can Dance.
On 1991's dance-oriented "Kiss Them for Me" single, Siouxsie and the Banshees used South Asian instrumentation, which had become popular in the UK club scene with the growth of bhangra. Indian tabla player Talvin Singh (who was later Bjork's percussionist on her 1993's Debut album) took part in the session and provided vocals for the bridge. With Kiss Them for Me, the Banshees scored a hit on the US Billboard Hot 100 peaking at number 23. After the release of Superstition which received enthusiastic reviews, the group co-headlined the first Lollapalooza tour, further increasing their American following.
In 1992, the Banshees recorded the single "Face to Face" and began a hiatus of a few years. The last Banshees studio album, The Rapture, was released in 1995. After the accompanying tour, the Banshees announced their split during a press conference called "20 Minutes into 20 Years".
Creatures and start of solo career (1993–2003)
In the mid-1990s, Siouxsie started to do one-off collaborations with other artists. Suede invited her to a benefit concert for the Red Hot Organization. With guitarist Bernard Butler, she delivered a version of Lou Reed's "Caroline Says". Spin reviewed it as "haughty and stately". Morrissey, ex-lead singer of The Smiths, recorded a duet with Siouxsie in 1994. They both sang on the single "Interlude", a track that was initially performed by Timi Yuro, a female torch singer of the 1960s. "Interlude" was released under the banner of "Morrissey and Siouxsie".
In 1995, she released the song "The Lighthouse" on French producer Hector Zazou's album Chansons des mers froides which translates to Songs from the Cold Seas. Siouxsie and Zazou adapted the poem "Flannan Isle" by English poet Wilfred Wilson Gibson.
Her first live performance in three years was in February 1998 when former Velvet Underground member John Cale invited her to a festival called "With a Little Help From My Friends" at the Paradiso in Amsterdam. The concert was shown on Dutch national television and featured an unreleased Siouxsie composition, "Murdering Mouth", sung as a duet with Cale. The collaboration between the two artists worked so well that they decided to tour the US from July until August, performing "Murdering Mouth" and Cale's "Gun" together in the encores.
The following year, Siouxsie and Budgie released the first Creatures album since the split of the Banshees. Anima Animus was described by The Times as "hypnotic and inventive". Also in 1999, Siouxsie collaborated with Marc Almond on the track "Threat of Love."
In 2002, she was rated in the 10 best female rock artists by Q. That same year, Universal released The Best of Siouxsie and the Banshees as the first reissue of her back catalogue.
In 2003, Siouxsie was featured on the track "Cish Cash" by Basement Jaxx. The album Kish Kash won Best Electronic/Dance Album at the Grammy Awards. Siouxsie then released the last Creatures album, Hai! which was in part recorded in Japan. Peter Wratts wrote in Time Out: "Her voice is the dominant instrument here, snaking and curling around the bouncing drumming backdrop, elegiac and inhuman as she chants, purrs and whispers her way around the album." He termed the record a "spine-tingling achievement."
Solo career (2004–present)
2004 was a pivotal year for the singer. She toured for the first time as a solo act combining Banshees and Creatures songs. A live DVD called Dreamshow was recorded at the last London concert, in which she was accompanied by the Millennia Ensemble. Released in August 2005, this DVD reached the No. 1 position in the UK music DVD charts.
Her first solo album Mantaray was released in September 2007. Pitchfork wrote, "She really is pop", before finishing the review by declaring, "It's a success." Mojo stated: "a thirst for sonic adventure radiates from each track". In 2008, Siouxsie performed vocals for the track "Careless Love" on The Edge of Love soundtrack by composer Angelo Badalamenti, a frequent collaborator with director David Lynch. She performed another Badalamenti number, "Who Will Take My Dreams Away", at the annual edition of the World Soundtrack Awards. After a year of touring, the singer played the last show of her tour in London in September 2008. A live DVD of this performance, Finale: The Last Mantaray & More Show, was released in 2009.
In June 2013 after a hiatus of five years, Siouxsie played two nights at the Royal Festival Hall in London during Yoko Ono's Meltdown festival. She performed 1980's Kaleidoscope album live in its entirety, along with other works from her back catalogue: her performance was hailed by the press. She also appeared at Ono's Double Fantasy concert, to sing the final song "Walking on Thin Ice".
In October 2014, she and fellow Banshee Steven Severin compiled a CD titled It's a Wonderfull Life for the November 2014 issue of Mojo magazine, in which she appeared on the cover. The disc included 15 tracks that inspired the Banshees.
"Love Crime", her first song in eight years, was featured in the finale of the TV series Hannibal, broadcast in August 2015. Series creator Bryan Fuller, who had contacted her in November 2014, described the collaboration with Brian Reitzell as "epic". On 4 December, "Love Crime (Amuse-Bouche Version)", was made available via download stores as a digital-only single.
Influence
Siouxsie has been praised by artists of many genres. She had a strong impact on two trip-hop acts. Tricky covered 1983's proto trip-hop "Tattoo" to open his second album Nearly God and Massive Attack sampled "Metal Postcard" on their song "Superpredators (Metal Postcard)" for the soundtrack to the film The Jackal.
Other acts have also covered Siouxsie's songs. Jeff Buckley, who took inspiration from various female singers, performed "Killing Time", composed by Siouxsie and Budgie in 1989 for the Creatures album Boomerang. Buckley first sang it in 1992 on WFMU. LCD Soundsystem recorded a cover of "Slowdive" for the B-side of "Disco Infiltrator". Their version was also released on Introns. Santigold based one of her tracks, "My Superman", on the music of Banshees song "Red Light". In 2003, The Beta Band sampled "Painted Bird" and changed the title to "Liquid Bird" on their Heroes to Zeros album. Red Hot Chili Peppers performed "Christine" at the V2001 festival and introduced it to their British audience as "your national anthem". "Christine" was also revisited by Simple Minds on their "Graffiti Soul" bonus CD in 2009. Indie folk group DeVotchKa covered the ballad "The Last Beat of My Heart" on the suggestion of Arcade Fire singer Win Butler; it was released on the Curse Your Little Heart EP.
Morrissey, previously of The Smiths said that "Siouxsie and the Banshees were excellent. They were one of the great groups of the late 70s, early 80s". In 1995, discussing modern bands, he also stated: "None of them are as good as Siouxsie and the Banshees at full pelt. That's not dusty nostalgia, that's fact." Another ex-member of The Smiths, Johnny Marr, mentioned that he rated guitarist John McGeoch for his work on Siouxsie's single "Spellbound". Marr qualified it as "clever" with "really good picky thing going on which is very un-rock'n'roll." Radiohead also cited McGeoch-era Siouxsie records when mentioning the recording of "There There" Their singer Thom Yorke said: "the band that really changed my life was R.E.M. and Siouxsie and the Banshees ...". "My favourite show I ever saw then was Siouxsie and she was absolutely amazing. ... She's totally in command of the whole audience". Yorke added that she "made an especially big impression in concert, she was really sexy but absolutely terrifying." Sonic Youth's singer and guitarist, Thurston Moore, named "Hong Kong Garden" as one of his all time 25 favourite songs.
Siouxsie has influenced other bands ranging from contemporaries U2 and The Cure to later acts like The Jesus and Mary Chain, Jane's Addiction and TV on the Radio. U2 Frontman Bono named her as an influence in the band's 2006 autobiography U2 by U2. He was inspired by her way of singing. With his band, he selected "Christine" for a compilation made for Mojo's readers. U2 guitarist The Edge also was the presenter of an award given to Siouxsie at a Mojo ceremony in 2005. The Cure's Robert Smith declared in 2003: "Siouxsie and The Banshees and Wire were the two bands I really admired. They meant something." He also pinpointed what the Join Hands tour brought him musically: "On stage that first night with the Banshees, I was blown away by how powerful I felt playing that kind of music. It was so different to what we were doing with The Cure. Before that, I'd wanted us to be like The Buzzcocks or Elvis Costello, the punk Beatles. Being a Banshee really changed my attitude to what I was doing." For Smith's record The Head on the Door in 1985, he stated: "It reminds me of the Kaleidoscope album, the idea of having lots of different sounding things, different colours". Dave Navarro of Jane's Addiction once made a parallel between his band and the Banshees: "There are so many similar threads: melody, use of sound, attitude, sex appeal. I always saw Jane's Addiction as the masculine Siouxsie and the Banshees." From a younger generation, Dave Sitek of TV on the Radio hailed the poppiest Siouxsie songs, citing their arrangements: "I've always tried to make a song that begins like "Kiss Them for Me". I think songs like "I Was a Lover" or "Wash the Day Away" came from that element of surprise mode where all of a sudden this giant drum comes in and you're like, what the fuck?! That record was the first one where I was like, okay, even my friends're going to fall for this. I feel like that transition into that record was a relief for me. Really beautiful music was always considered too weird by the normal kids and that was the first example where I thought, we've got them, they're hooked! I watched people dance to that song, people who had never heard of any of the music that I listened to, they heard that music in a club and went crazy." Dave Gahan of Depeche Mode said about Siouxsie: "She always sounds exciting. She sings with a lot of sex–that's what I like".
Siouxsie has been hailed by many female singers. PJ Harvey selected Anima Animus album by Siouxsie's second band The Creatures, in her top 10 favourite albums of 1999. Sinead O'Connor said that when she started, Siouxsie was one of her favourite singers. Tracey Thorn of Everything But The Girl wrote in her autobiography that Siouxsie was one of her heroines. Thorn paid homage to Siouxsie in the lyrics of her 2007's song "Hands Up to the Ceiling". Garbage singer Shirley Manson cited her as an influence: "I learned how to sing listening to The Scream and Kaleidoscope." Manson also mentioned that Siouxsie embodied everything she wanted to be as a young woman. Manson would later write the foreword to Siouxsie & The Banshees: The Authorised Biography. Gossip cited her as one of their influences for their 2009's Music For Men. Ana Matronic of Scissor Sisters named Siouxsie as a source of inspiration and the Banshees as her favourite band. Siouxsie was also namechecked by Kim Deal. Courtney Love cited her positively while talking about the band Savages : "They are amazing. ... It's kind of very Siouxsie Sioux." FKA twigs named her as a main influence : "every bit of music that I made sounded like a pastiche of Siouxsie [...] but through that I discovered myself".
Electronica singer Santigold has said:
Personal life
Siouxsie married Budgie in May 1991. The following year, they moved to the southwest of France.
In an interview with The Sunday Times in August 2007, she announced that she and Budgie had divorced. In an interview with The Independent, she said, "I've never particularly said I'm hetero or I'm a lesbian. I know there are people who are definitely one way, but not really me. I suppose if I am attracted to men then they usually have more feminine qualities."
Discography
For her works with Siouxsie and the Banshees, see Siouxsie and the Banshees discography.
For her works with The Creatures, see The Creatures discography.
DVD
2005 Dreamshow No. 1 UK
2009 Finale: The Last Mantaray & More Show No. 4 UK
In studio
Morrissey: "Interlude" (single recorded in duet) (1994)
Hector Zazou: "The Lighthouse" (song recorded as guest on the Chansons des mers froides/Songs from the Cold Seas album) (1995)
Marc Almond: "Threat of Love" (song recorded in duet for the Open All Night album) (1999)
Basement Jaxx: "Cish Cash" (song recorded as guest on the Kish Kash album) (2003)
Angelo Badalamenti: "Careless Love" (song recorded as guest for The Edge of Love film soundtrack) (2008)
Brian Reitzell: "Love Crime" (song recorded for the Hannibal series finale) (2015)
Live
Suede : "Caroline Says" (written by Lou Reed, performed on 30 July 1993 at a "Red Hot & AIDS Benefit" concert)
John Cale : "Murdering Mouth" (unreleased Siouxsie song; duet performed several times live in 1998, first in Amsterdam, 25 February 1998 and many other times during their collaborative summer US'tour)
Yoko Ono: "Walking on thin Ice" (duet performed live on 23 June 2013 in London)
Film appearances of songs include The Punk Rock Movie (Don Letts, 1977); Jubilee (Derek Jarman, 1977); Out of Bounds (Richard Tuggle, 1986); Batman Returns (Tim Burton,1992); Showgirls (Paul Verhoeven, 1995); The Craft (Andrew Fleming, 1996); Grosse Pointe Blank (George Armitage, 1997); The Filth and the Fury (Julien Temple, 2000); 24 Hour Party People (Michael Winterbottom, 2002); Marie Antoinette (Sofia Coppola, 2006); Monster House (Gil Kenan, 2006); Notes on a Scandal (Richard Eyre, 2006); Doomsday (Neil Marshall, 2008)
Songs
Spellbound
Hong Kong Garden
Dear Prudence
Kiss Them for Me
Cities in Dust
Peek-A-Boo
Happy House
The Passenger
Face to Face
This Wheel's on Fire
Forever
Voodoo Dolly
Nicotine Stain
Swimming Horses
Israel
Metal Postcard
Jigsaw Feeling
The Last Beat of My Heart
Scarecrow
Interview
Icon
The Lord's Prayer
Red Light
Monitor
Little Johnny Jewel
Circle
Switch
The Killing Jar
Ornaments of Gold
Rawhead and Bloodybones
Dazzle
Playground Twist

References
Siouxsie Sioux Wikipedia
(Text) CC BY-SA